Top 10 Best Female Footballers Worldwide in 2021
Alexia Putellas is our new No 1 with another five Barcelona players in the top 10 of our joint list with the Offside Rule Podcast.
Alexia Putellas
Team: Barcelona / Spain
Position: Midfielder
A simply untouchable and unmatchable year for our 2021 winner. The Barcelona and Spain midfielder has been on top of the game and risen to the top with it. She has produced almost unfathomable numbers for club and country in terms of goals and assists, as well as being a key component of Barça's success throughout the year, in which the Catalan club secured a treble and a first Champions League title. Putellas's ability to create, score and run games has enabled her to stand out even in a team of superstars and in our vote she was almost 300 points clear of second place, with more than half our judges voting her their No 1.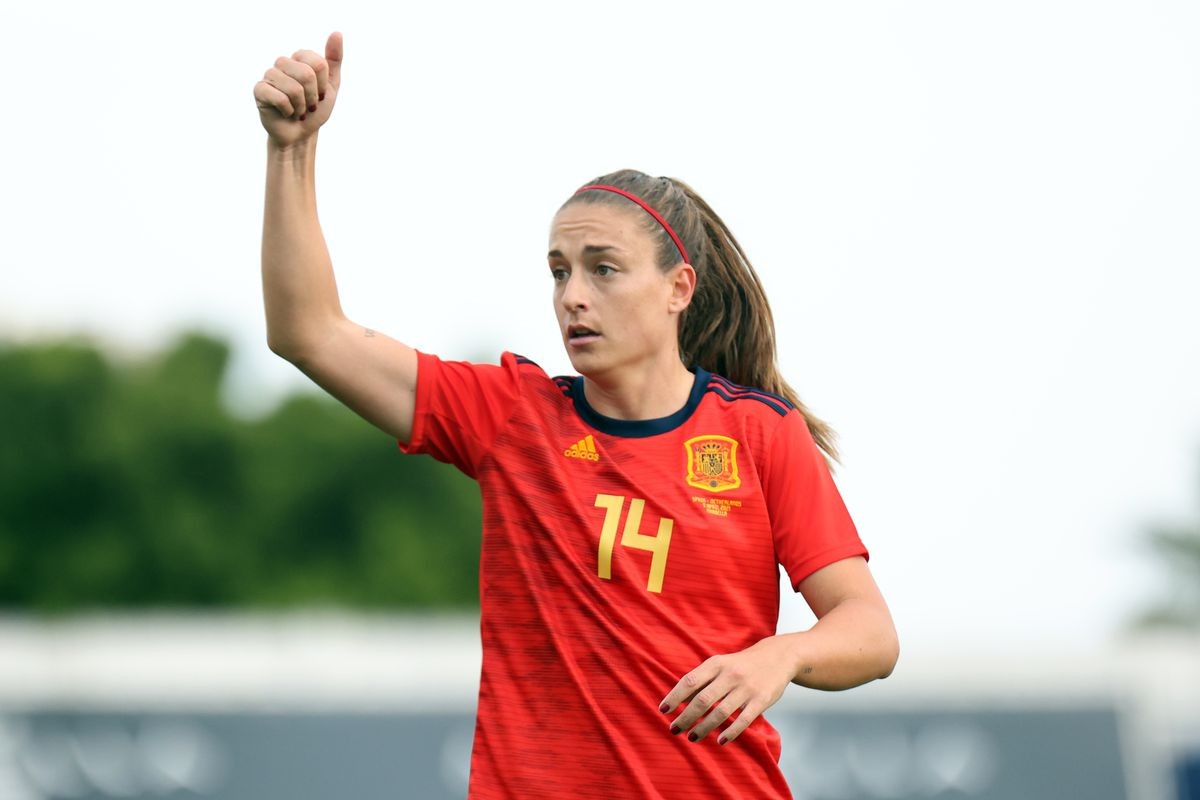 Photo: All For XI
Vivianne Miedema
Team: Arsenal / Netherlands
Position: Forward
The Arsenal and Netherlands striker again comes home second, this time to the brilliant Alexia Putellas, though that is no slight on another magical year for one of the world's finest strikers. Miedema continued to push the boundaries in 2021 and to break records with it; she is now out on her own as the top scorer in the history of the Women's Super League. Miedema has continued to show she can also be a creative force for club and country, not just a scorer. She won the Golden Boot at the Tokyo Olympics during the summer with a remarkable 10 goals in four games, including two against the world champions, USA, in a thrilling quarter-final, according to Guardian.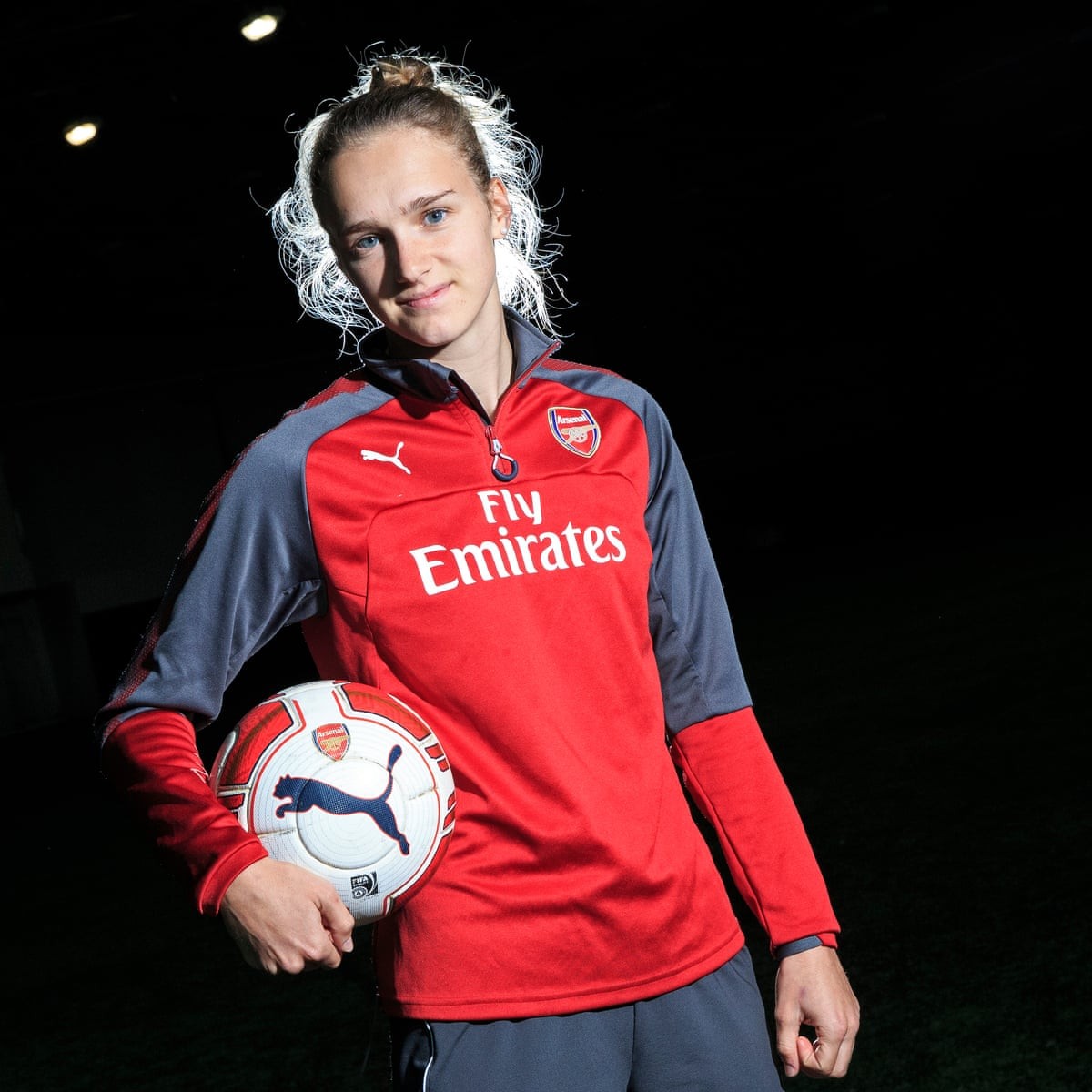 Photo: Guardian
Sam Kerr
Team: Chelsea / Australia
Position: Forward
The deadliest striker in England typifies the growing quality on show in the women's game. Now firmly established as one of the world's best, Kerr toppled Vivianne Miedema as the Golden Boot winner in the Women's Super League last season and leads the way again this term, thanks in no small part to her connection with strike partner Fran Kirby. Kerr's goals helped Chelsea to another domestic double as well as a first Champions League final while she continued to be in fine form for her national team too, scoring six goals for Australia in Tokyo, a tally beaten only by Miedema.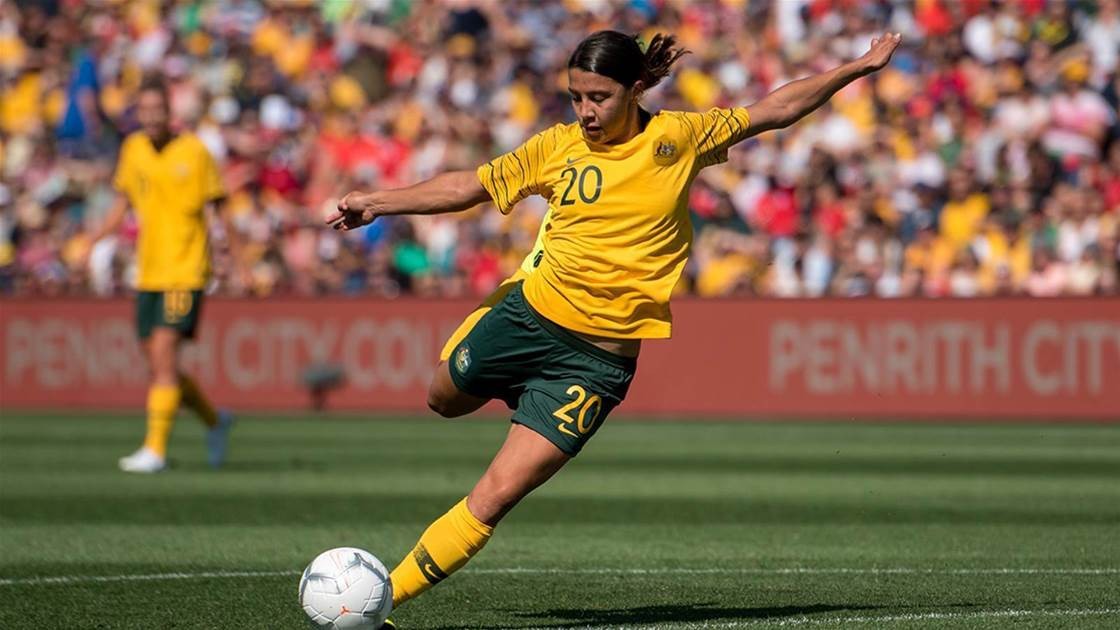 Photo: ABC
Caroline Graham Hansen
Team: Barcelona / Norway
Position: Forward
Graham Hansen not being on the Ballon d'Or shortlist was one of the shocks of award season given the influence she had on Barcelona's incredible year. While the Norwegian superstar scores her fair share of goals, she has undoubtedly become known as one of the most creative players anywhere and her first appearance in the top five only backs up what an incredible year she has had. Graham Hansen has surpassed the 40-goal mark for Norway and, playing as an inside forward for Barcelona, she played a huge part in her team's success throughout 2021.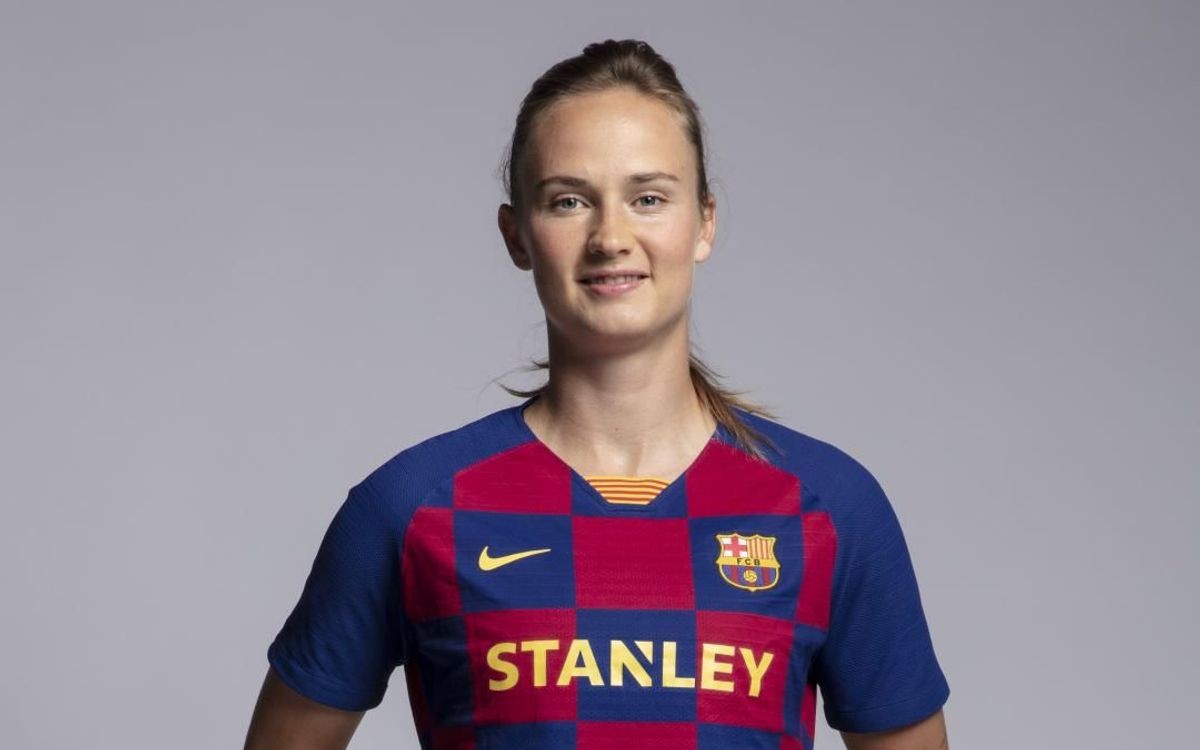 Photo: About Bluesky
Pernille Harder
Team: Chelsea / Denmark
Position: Forward
Last year's winner took some time to find her best form at Chelsea following her high-profile move from Wolfsburg, but her talent was still evident in that she ended last season with nine league goals. Since the summer though it has been a different story: she has become more at home in a Chelsea side now playing around Harder's strengths, and her superb solo goal against Manchester United in September illustrated what she brings to her team. Between club and country, she has scored in seven of her 10 games so far this season at the time of writing.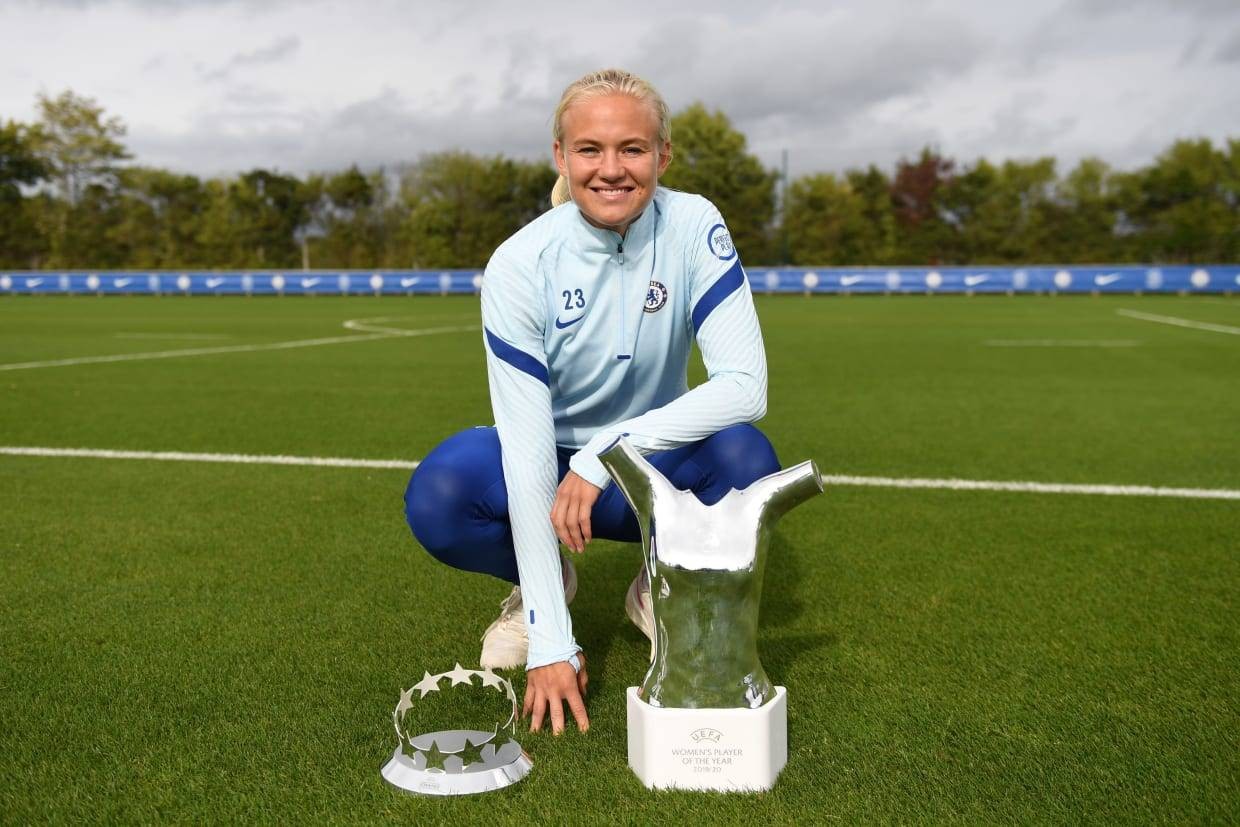 Photo: HSPN
Jenni Hermoso
Team: Barcelona / Spain
Position: Forward
Hermoso shoots into the top 10 of the rankings and given her goalscoring exploits it's easy to see why. It is a testament to Barcelona that despite her high ranking two of her clubmates are still above her in our list. Hermoso ended last season at the top of the Primera Iberdrola scoring charts, the only player to score more than 30 goals, while she also registered 14 assists and ended the campaign as joint top scorer in the Champions League too. It's hard to look past stats such as that when discussing strikers and Hermoso's contributions this year put her right up there with the very best.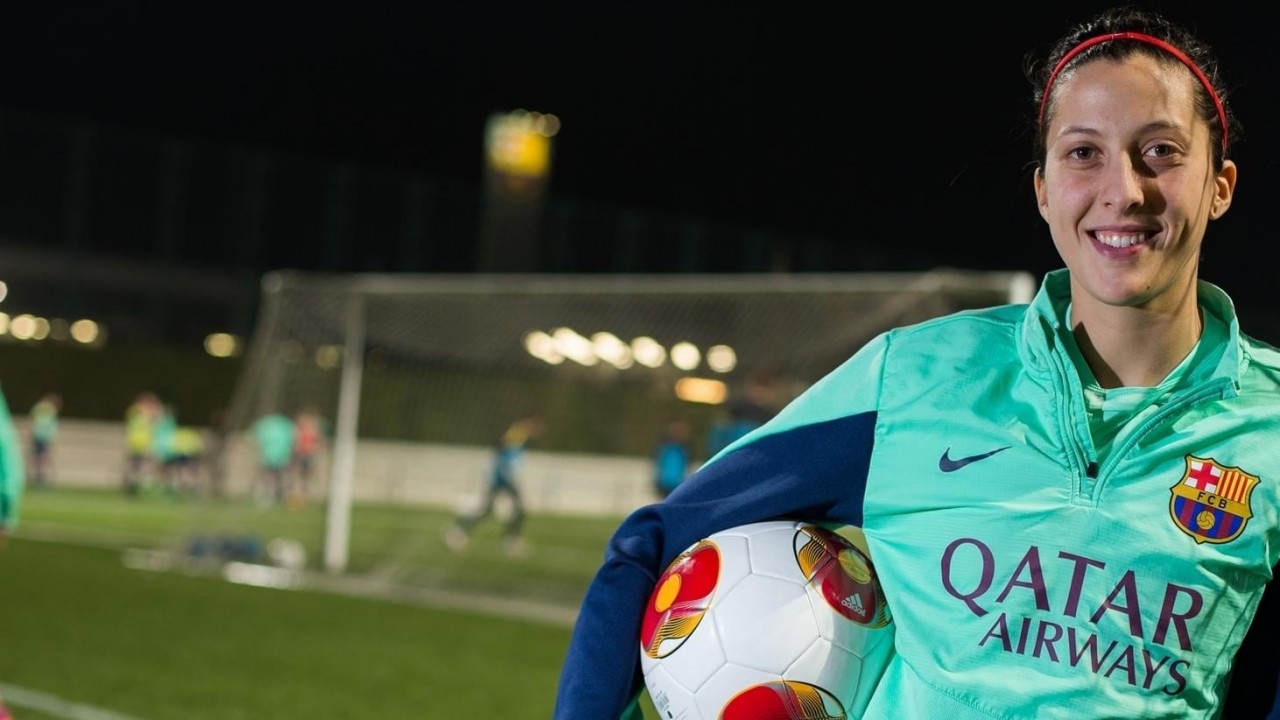 Photo: UEFA
Fran Kirby
Team: Chelsea / England
Position: Forward
After an illness that dropped her out of the rankings last year, it is a testament to both Kirby's resilience and burning talent that she returns and moves into the top 10 for the first time. Her partnership with Sam Kerr has made Chelsea almost unstoppable and her individual numbers have been incredible, despite Kerr taking the Golden Boot at the end of last season. Kirby's movement, ingenuity and footwork make her a nightmare for most defenders and she has returned to the pitch in prime form at a time when England will need her at her best going into a home European Championship.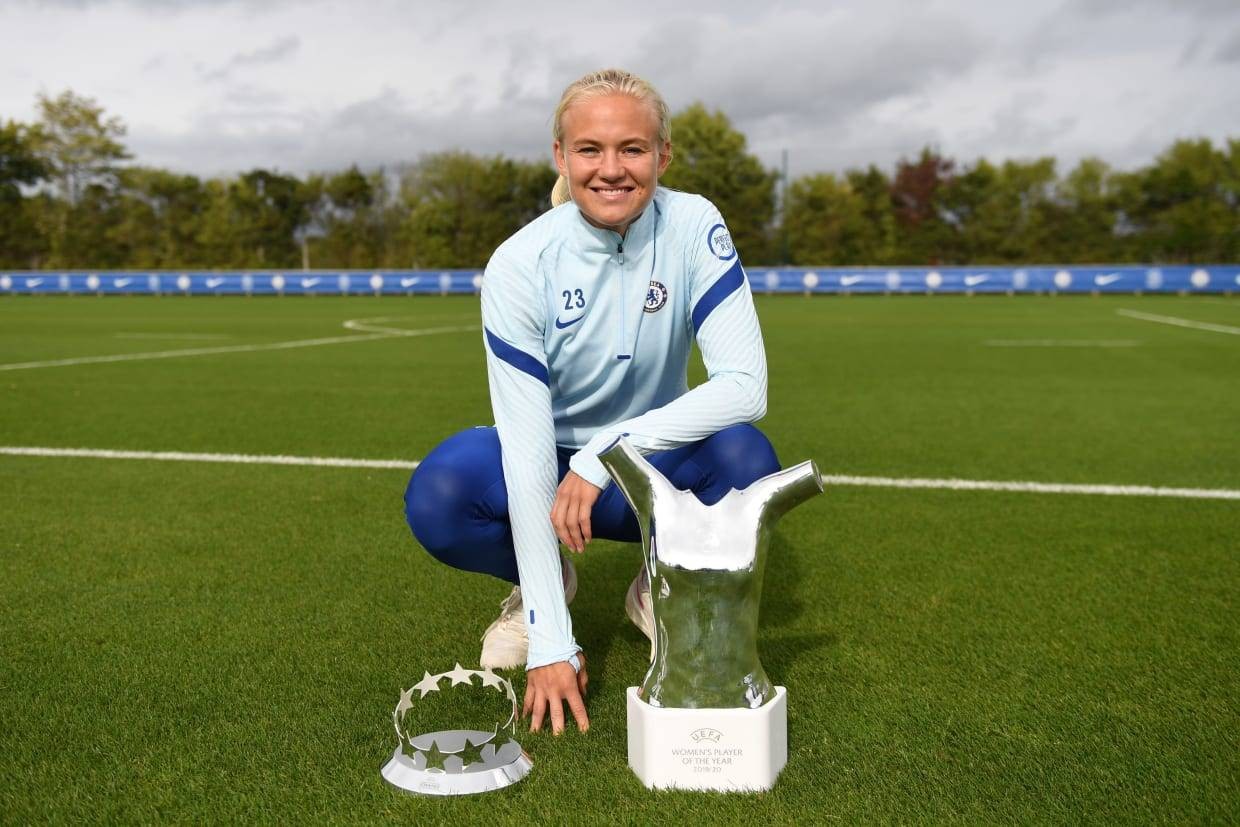 Photo: Women's Health
Irene Paredes
Team: Barcelona / Spain
Position: Defender
The highest-ranked defender in this year's list and given her contributions to two of the year's most successful club sides, it's hard to argue against it. And it is no coincidence that Paredes has played for two of Europe's top teams in 2021. The Spain captain helped lead Paris Saint-Germain to a long-awaited league title before making a return to Spain and Barcelona in the summer, where she has only added to an already solid back line and formed a fantastic partnership with her fellow national team centre-back Mapi León.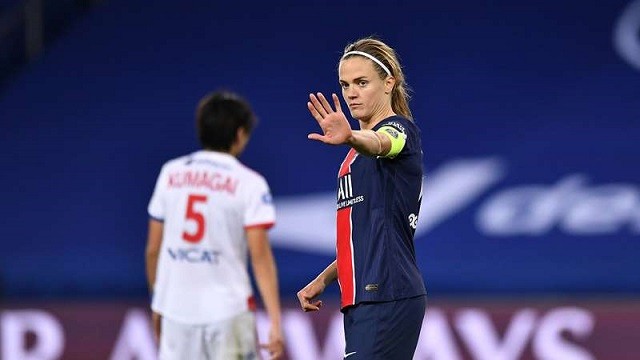 Photo: Premier Angle
Lieke Martens
Team: Barcelona / Netherlands
Position: Forward
A former winner of the 100, the flying Dutch winger played a key role for both Barcelona and the Netherlands in 2021. She was approaching double figures once again by November for the all-conquering Spanish side. Her two goals in the Champions League semi-final second leg against PSG were among the standout moments of the year, and were followed by four goals for her national team at the Tokyo Olympics. Martens has been back at her best this year.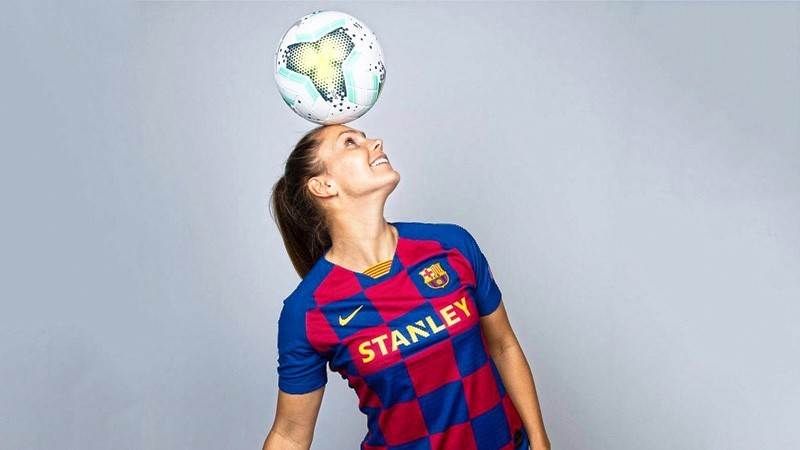 Photo: Sports Mob
Aitana Bonmati
Team: Barcelona / Spain
Position: Midfielder
The 23-year-old has blossomed into a top player this year and a steep rise in the rankings reflects that. Worryingly for her opponents, the midfielder is still nowhere near her peak and it would be no surprise to see her further up this list in the future. Bonmati has been a source of goals and assists for club and country but her talent goes far beyond that, her ability to link play and see passes others cannot has allowed the Barcelona attack in front of her to flourish. Her player of the match performance – and goal – in the Champions League final demonstrated what she can do on the biggest stage.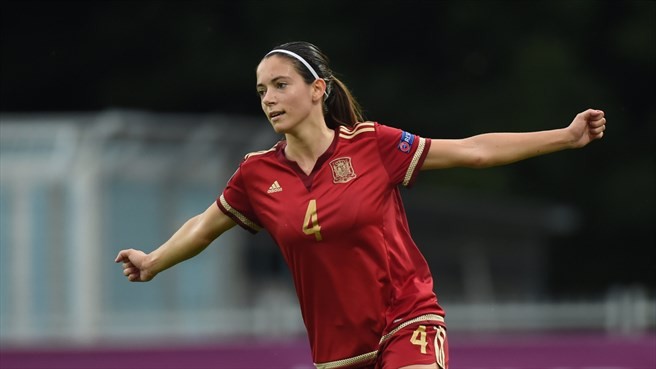 Photo: Sport News
How the 100 best female footballers in the world 2021 was ranked by Guardian?
As the Guardian prepares to unveil our fourth edition of the best 100 female footballers in the world it can reveal the judges who took part in this year's jury. As always it turned to some of the most respected and influential women and men in the game, including the US and Scotland women's national head coaches Vlatko Andonovski and Pedro Martínez Losa, said Guardian.
In addition, journalists, broadcasters and coaches such as the Arsenal manager Jonas Eidevall, Real Sociedad's Natalia Arroyo and the Brazil national team assistant head coach, Lilie Persson, also contributed.
Their votes have been counted to see whether Pernille Harder can hold on to her crown or whether we will have a new Guardian best female footballer in the world.
The countdown begins on Tuesday 7 December with Nos 100-71. On Wednesday we will reveal Nos 70-41, on Thursday Nos 40-11 before the top 10 on Friday completes this year's list.
The Top 100 rules are explained beneath the judges, who are listed in alphabetical order by category.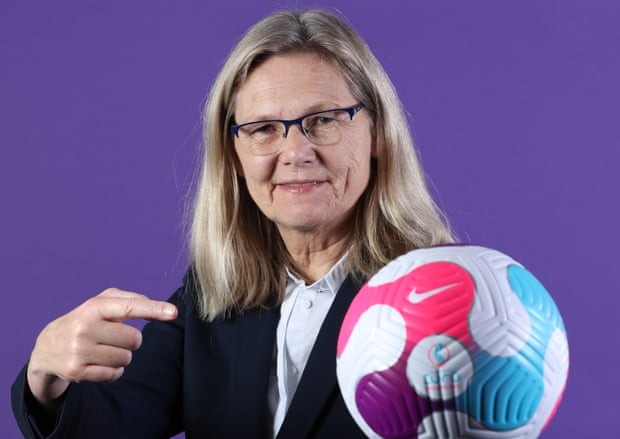 Finland head coach Anna Signeul. Photograph: Jan Kruger/UEFA/Getty Images
How they made their choices
The judges were sent a longlist of footballers drawn from leagues on every continent and asked one question: who have been the best female players in the world in 2021?
The judges were asked to choose 40 names each, and rank their selection in order from 1-40, No 1 being their choice of the best player this year.
The No 1 choice of each judge was awarded 40pts, No 2 given 39pts, down to 1pt for their No 40 choice. All the votes were added together to give a raw score.
To minimise the influence of outliers, the highest score awarded to a player was then deducted to give a final score.
A player needed to receive votes from at least five judges to qualify.
If players are level on points in the scoring, the number of individual votes cast is used as a tie-breaker.
Top 8 Best Movies of 2021

From romance, blockbusters to thrilling dramas, these movies made a huge impression on the audience in front of the big screens and are some of ...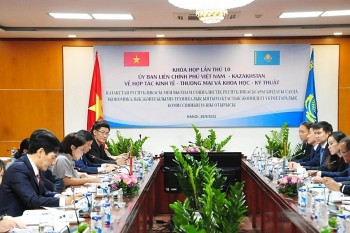 Friendship
The 10th session of the Vietnam-Kazakhstan Intergovernmental Committee on economic-trade and scientific-technical cooperation was held in Hanoi on September 26.