Top 10 must-try tea types in Vietnam
For thousands of years, authentic Vietnamese tea has increasingly been preferred by consumers thanks to its delicious taste, good quality and great variety. Like Chinese and Japanese tea, Vietnamese tea boasts a long-standing culture and unique identity. Here are the Top 10 famous and delicious kinds of Vietnamese tea that tea connoisseurs must try at least once.
Dong Van lotus tea with thousand buds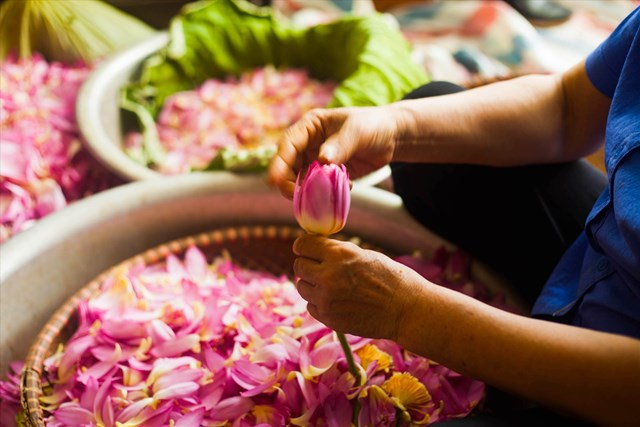 Lotus tea contains the pure breath of Vietnamese tea, with a unique fragrance and flavor from Vietnam's national flower – Lotus flower. When it comes to lotus tea, people would be reminded of Tay Ho lotus tea, but there is Dong Van lotus tea with thousand buds. Dong Van lotus tea gains a high appreciation from tea artisans and is considered the best of its kind.
Drinkers of lotus tea treasure it not only because of its aftertaste but also the love for the country. Dong Van lotus tea has a delicate aroma of lotus flowers. It is made from lotus anthers under the skillful and meticulous hands of artisans, accompanied by a rustic flavor of green tea in Ban Lien, Lao Cai province. Lotus tea brings different aftertastes that cannot be found in any other types.
Tan Cuong (Thai Nguyen) tea with young buds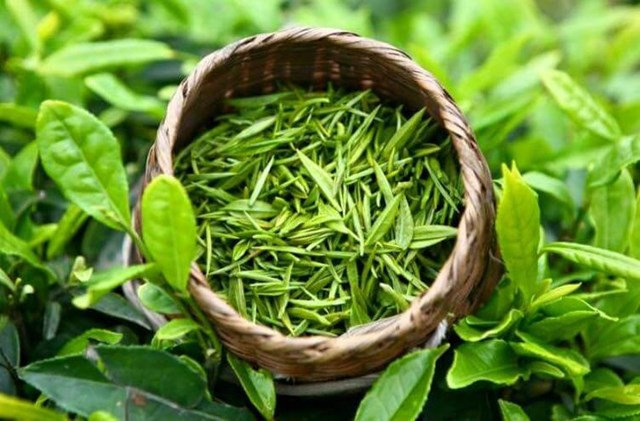 Tan Cuong tea with young buds has not only gained its reputation in Vietnam but has also been highly appreciated at the tea international competitions.
Collecting 1 kg of this high-grade tea requires 8-10kg of young tea buds, which means that workers need to harvest tea unceasingly for many hours on a large area. Hence, according to tea experts, Tan Cuong tea is worth drinking. Despite the expensive price, its distinctive flavor is still retained after many times of adding water.
The young bud tea's taste is like green rice flakes' which is fresh, slightly sweet and can satisfy any drinkers. Growing in the splendid fields of Thai Nguyen, this tea type will definitely offer you a sense of the taste of this land naturally and authentically. People often buy it as a gift for their relatives and friends.
Bao Loc tea marinated with jasmine flowers
Tea marinated with jasmine flowers has made the reputation for Vietnamese tea. Jasmines are carefully tended by Sa Dec farmers. After being harvested, going through a number of other stages, flowers are used to marinate with Bao Loc tea.
This tea type is a harmony between the alluvial plains and the mountains - midlands. Tea marinated with jasmine flowers at Tra Hoa Quan in the center for display and introduction of Central Highlands' specialties owns a softer fragrance compared to one marinated by chemicals. It also gives lighter colored water. Tea marinated with jasmine flowers both boasts a delicate aroma and preserves the essence of the main tea.
Tam Duong Oriental Beauty Oolong Tea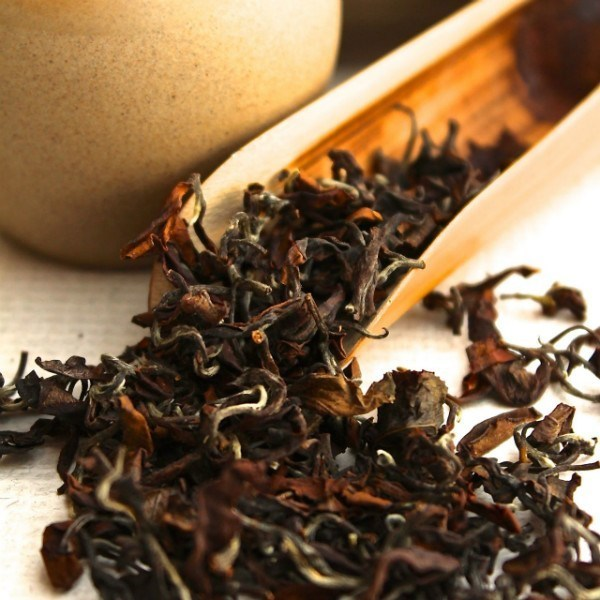 The world-famous Oriental Beauty Oolong Tea originates from Hsinchu in northern Taiwan. It is favored thanks to its origin and unique processing. In Vietnam, there is also Tam Duong Oriental Beauty Oolong Tea which is loved by many tea gourmets.
However, it is not only available in Taiwan, but it also appears in Tam Duong, Vietnam.
Tam Duong Oriental Beauty Oolong Tea is as delicious as Taiwan's. Oriental Beauty Oolong Tea is characterized by an insect called Tea Green Leafhopper. When bitten by a Tea Green Leafhopper, tea leave immediately secretes an anaphylactic substance, making their taste different from others. Among Oolong tea, Oriental Beauty is the most oxidized one (at 70%), so its flavor is also stronger than others.
Oriental Beauty has the beauty of strength. Its taste is full of cardamom and will mountains, so, enjoying it brings the sweetness and sense of freedom. These two special factors make Oriental Beauty Oolong Tea more outstanding in taste than ever.
Ta Xua (Son La) ancient tea
Ta Xua (Shan Tuyet Ta Xua) is among the top 4 of Vietnamese ancient tea which are the most precious in the world. Unlike tea trees planted in specialized cultivation areas, tea trees in Ta Xua grow in a "free" environment.
Ta Xua ancient tea has a golden iridescent color like wild honey, but a little lighter and mixed with a little green. Drinking the first gulp, you will feel awakened. But the sweetness and freshness will make your taste buds gentle again. Ta Xua is the best choice for those wanting to relish pure Vietnamese tea which is not too strong and brings the breath of mountains.
Giang Pang (Yen Bai) ancient golden tea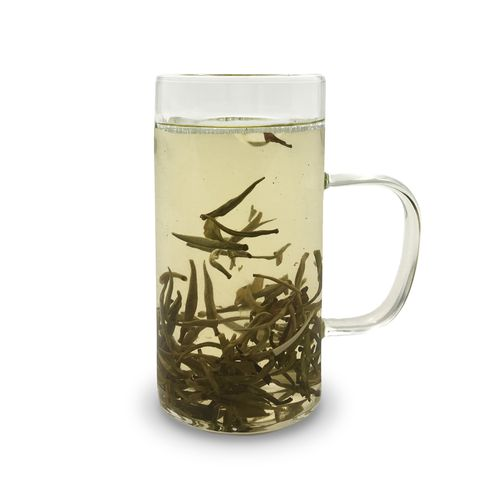 The one-hundred-year-old tree is located at an altitude of 1600 m in Giang Pang, Sung Do, Van Chan (Yen Bai), the root of Vietnamese ancient golden tea. It is dried manually, without any involvement of machines.
Dried under the light sunshine, the golden tea owns a special taste. It contains the breath of forests and mountains, making drinkers feel like they are being liberated from reality. It's one reason that helps it conquer the hearts of many people.
Ban Lien (Lao Cai) ancient red tea Redshan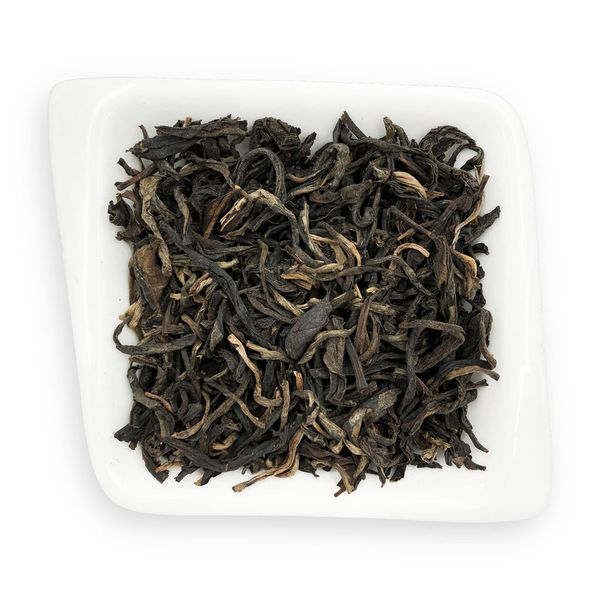 The Redshan ancient red tea is the product of fresh tea buds from the ancient Shan Tuyet tree in the Northwestern mountains. The tea is completely handmade.
Redshan is oxidized about 85%-90%, thus, it is both rich in flavor and sweet. People often mistake red tea and black tea, but in fact, they are entirely different. Ban Lien red tea is really worth try among Vietnamese tea kinds.
Ban Lien (Lao Cai) ancient white tea with young buds
The ancient white tea with young buds Vinatea is harvested from the old Shan Tuyet tea tree in Ban Lien (Lao Cai) at an altitude of 1,500 m. The tree was certified Organic and International Fairtrade.
Having the lowest degree of oxidation among Vietnamese tea types, white tea possesses a gentle, delicate flavor and a light color. White tea drinkers must be so focused to enjoy its characteristics. The finished white tea is not much different from the harvested tea due to being completely handmade and having a low level of oxidation.
Tra Tien Ha Giang (Ha Giang fairy tea)
White fairy tea is made from the buds of an ancient tea tree over 300 years old on the top of Tay Con Linh mountain in Hoang Su Phi, Ha Giang. The tea harvest season lasts only from September to November annually. Therefore, this tea type is ranked among the well-known and rare varieties of Vietnamese tea.
The tea has a bright yellow color and a taste of cardamom and wild honey. Your mind will surely be fresh after the first sip. Taking the second sip, your whole body will definitely be more active thanks to the vitality from the mountains. One of its highlights is that it doesn't become bitter even though it is brewed for a long time.
Hoang Su Phi (Ha Giang) ancient green tea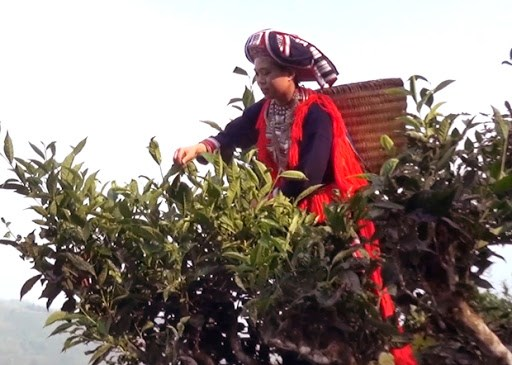 Hoang Su Phi is not only famed for its breath-taking terraced fields but also for its old tea trees. Visitors to Hoang Su Phi have a desire to enjoy a hot cup of green tea.
Green tea in Hoang Su Phi has distinguished features compared to ones in other regions as it is grown in a cool and favorable climate. It is slightly sweet, fresh and a little bit acrid. Especially, its purity is hard to find in any other kinds.
3 must-try delicacies in Dak Nong

Ethnic diversity in Dak Nong province in the Central Highland region of Vietnam has led to a stunning array of cuisine. Check out these must-try ...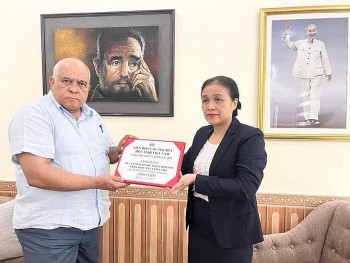 Focus
According to Cuba's News Agency Prensa Latina, on August 16, President of Vietnam Union of Friendship Organizations Nguyen Phuong Nga said that Vietnamese people will always stand by and support Cuba no matter what difficulties our friend is facing.