Top 20 Best Horror Movies To Stream Right Now on Netflix
Halloween is coming, and nothing is better than some good and spooky horror films. Here is a list of carefully selected 20 horror movies on Netflix that you can stream right now.
Netflix has been pumping out some genuinely great originals in the genre. You have His House, which tells an illuminating, but horrifying immigrant story. The Babysitter, en route to becoming an all-timer in the horror-comedy genre. Not to mention, The Conjuring and The Conjuring 2, if you want more from that terrifying universe.And Hubie Halloween. (Watch it: You know better than to shit on Sandler by now.)Here are the best of what Netflix has to offer in the scare department.
1. The Haunting of Hill House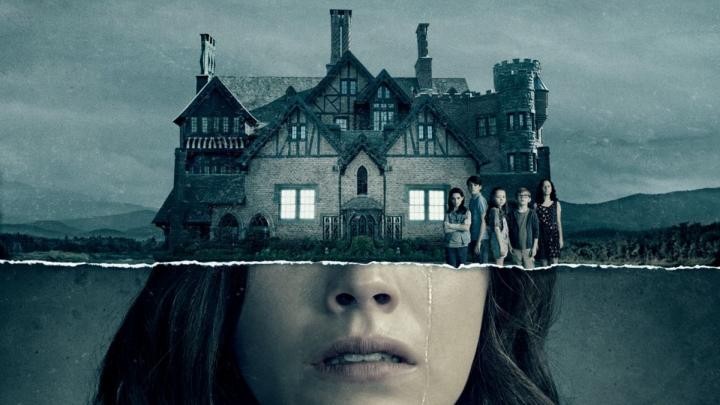 Photo: Netflix
Imdb score: 8.6/10
All homes filled with dysfunctional families are alike; each house cursed by ghostly manifestations of past and present sins is haunted in its own way. Shirley Jackson's 1959 novel of a decrepit, rotting mansion populated by things that go bump in the night (and in the psyche) is considered by many to be the ne plus ultra of possessed-dwelling tales. The Guardian named it "the definitive haunted house story"; The New York Times declared that it had "the greatest opening paragraph in the history of horror"; no less than Stephen King, a man who knows a thing or two about the allure of paranormal activity with an appreciation for property value, said it featured "the finest character to come out of [the] new American gothic tradition." He was talking about Eleanor Vance, one of several "assistants" handpicked by a doctor to study specters roaming the house's hallways and bedchambers. He could have been referring to Hill House as well — less four walls and a roof than a villain that's "not sane … holding darkness within." This is not anthropomorphizing a place. This is establishing your true protagonist.
It's the source material for Robert Wise's The Haunting, a 1963 movie that's Greatest-of-All-Time canon fodder for those who take horror films very seriously (out of a sense of charity and good will towards our fellow man, we'll never speak of the 1999 big-screen adaptation again). It may or may not have helped inspire the name of The House on Haunted Hill, a ballyhoo-filled Vincent Price vehicle that came out the same year as the novel; it almost assuredly cast its shadow over Richard Matheson's 1971 novel Hell House and its 1973 British film adaptation. Regardless, the DNA of Jackson's extraordinary ghost story can be found in virtually every modern haunted-house narrative that came after it. And now, because it is the Year of Our Lord 2018 and every recognizable property must inevitably be turned into a multiversed franchise or a multi-episode TV show, we have been given a Netflix series that takes the name of the book and runs with it. This is not your father's Hill House, however — a sentiment that takes on new meaning once you've squirmed your way through all 10 hours of this left-field horror-TV hit.
2. The Conjuring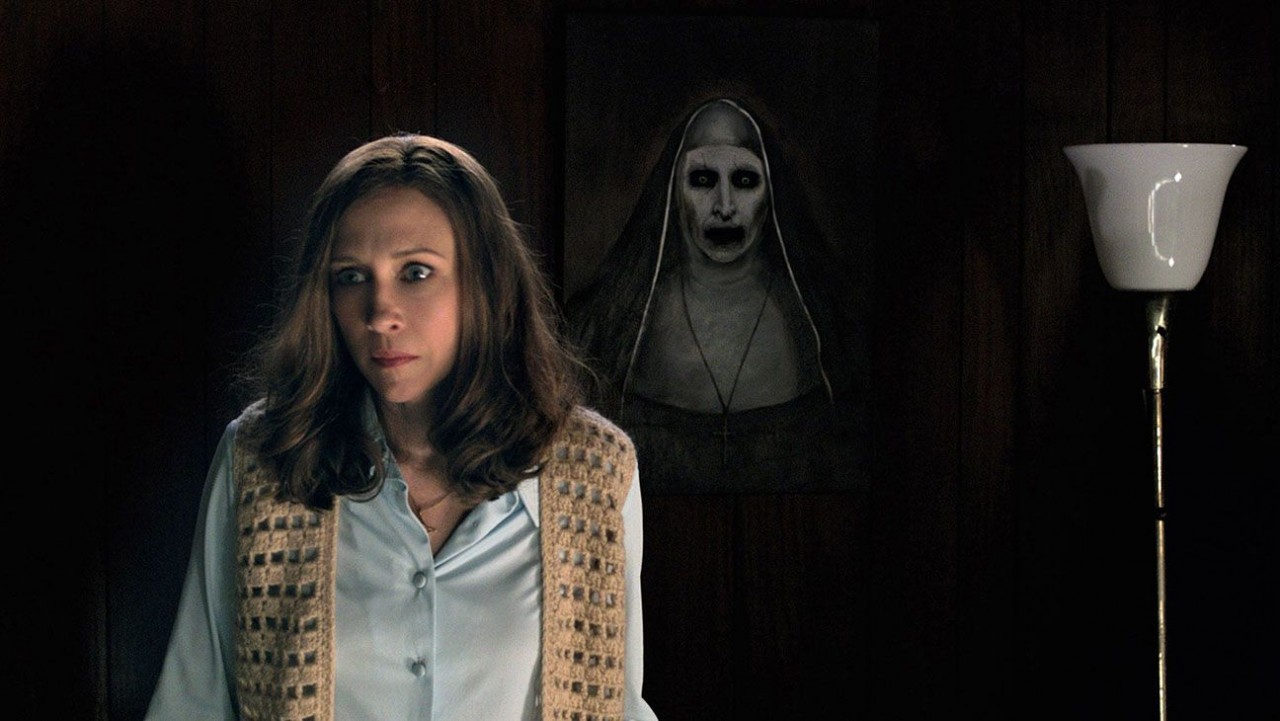 Photo: Warner Bros. Pictures
Imdb score: 7.5/10
The craft – if not the art – of a great horror flick skitters around Saw creator James Wan's new popcorn-spiller. Patrick Wilson and Vera Farmiga play Ed and Lorraine Warren, the real-life paranormal investigators who in the early 1970s helped the Perron family (led here by Ron Livingston and Lili Taylor) rid their Rhode Island pad of a demon, before clearing up at Amityville. The beast roves the house, as bashful about its hell-raising as Wan is about reeling off genre tropes: slamming doors, stopping clocks and smashing family photos.
The Conjuring was a huge hit in the US, perhaps because it plays to sceptics and believers alike; there's never any question that what we're seeing might be absurd or imaginary. The Warrens – religious folk concerned for their victims' souls (their church attendance is patchy) – are presented as dedicated professionals, rather than kooks, weirdos or (whisper it) hucksters. But the 70s setting, paired with the cheapish visual effects, helps the thing scramble along like a fleshed-out episode of Scooby Doo. Wan's shocks are predictable but – yikes! – are they scary.
3. Insidious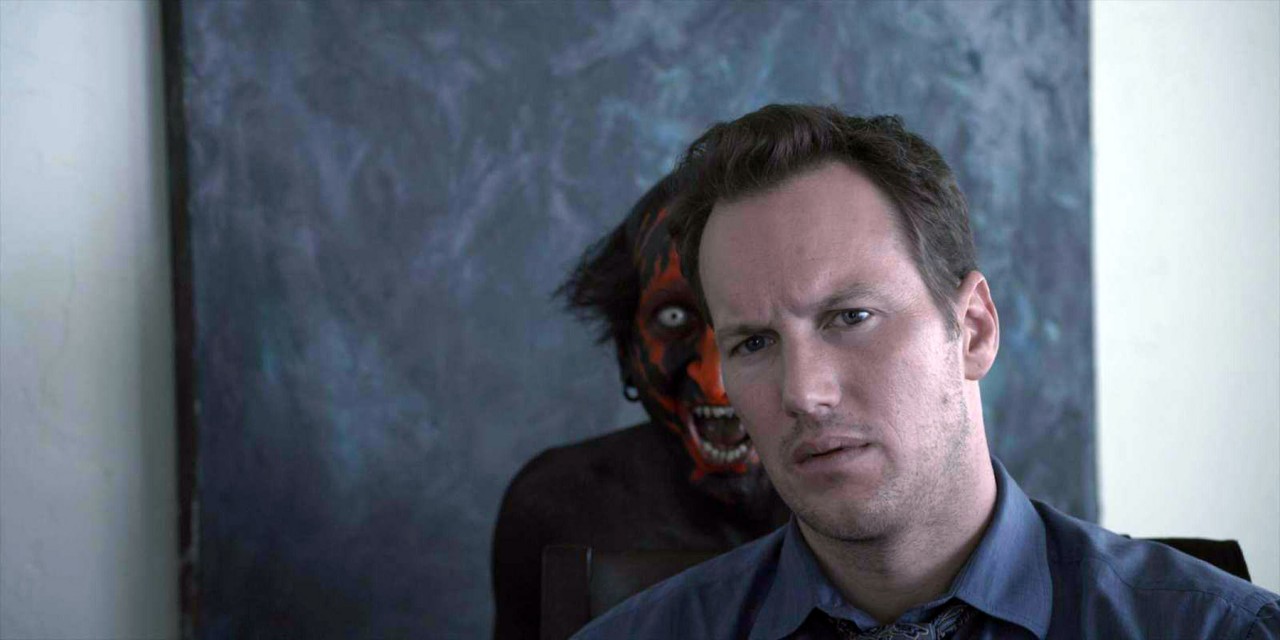 Photo: Film District/Everett Collection
Imdb score: 6.8/10
"Insidious" is an affectionate visit to the Haunted House Movie, a genre that seems classic in contrast to Queasy-Cam gorefests. It depends on characters, atmosphere, sneaky happenings and mounting dread. This one is not terrifically good, but moviegoers will get what they're expecting. It's a new collaboration between director James Wan and writer Leigh Whannell, who launched the "Saw" franchise.
As the movie opens, an unsuspecting family is moving into a big old house they must have found through the Amityville Multiple Listing Service. It's the kind of house you require for a haunting movie, with lots of rooms, nooks, crannies, corridors, staircases, closets and shadows — and an attic, of course. Although more modern houses were used in the "Paranormal Activity" movies, this genre really requires all the creaky old bells and whistles.
The Lambert family seems to have been happy before this real estate transaction. Josh (Patrick Wilson) is a teacher, Renai (Rose Byrne) writes songs and young Dalton (Ty Simpkins) is the most curious of the kids. That's why he sneaks into the attic, falls off a treacherous ladder and immediately goes into a coma. Brain scans reveal no head injury. Could it be ... something else?
What is the malevolent presence? Why is it there? What does it want? What can it gain from the hapless Lamberts? The answers to such questions must necessarily remain theoretical at a metaphysical level, but at a practical level, the purpose of the presence is to generate startling bangs at frequent intervals, materialize unexpectedly, look horrifying and be a nuisance. Its purpose, in short, is to go BOO!
4. 1922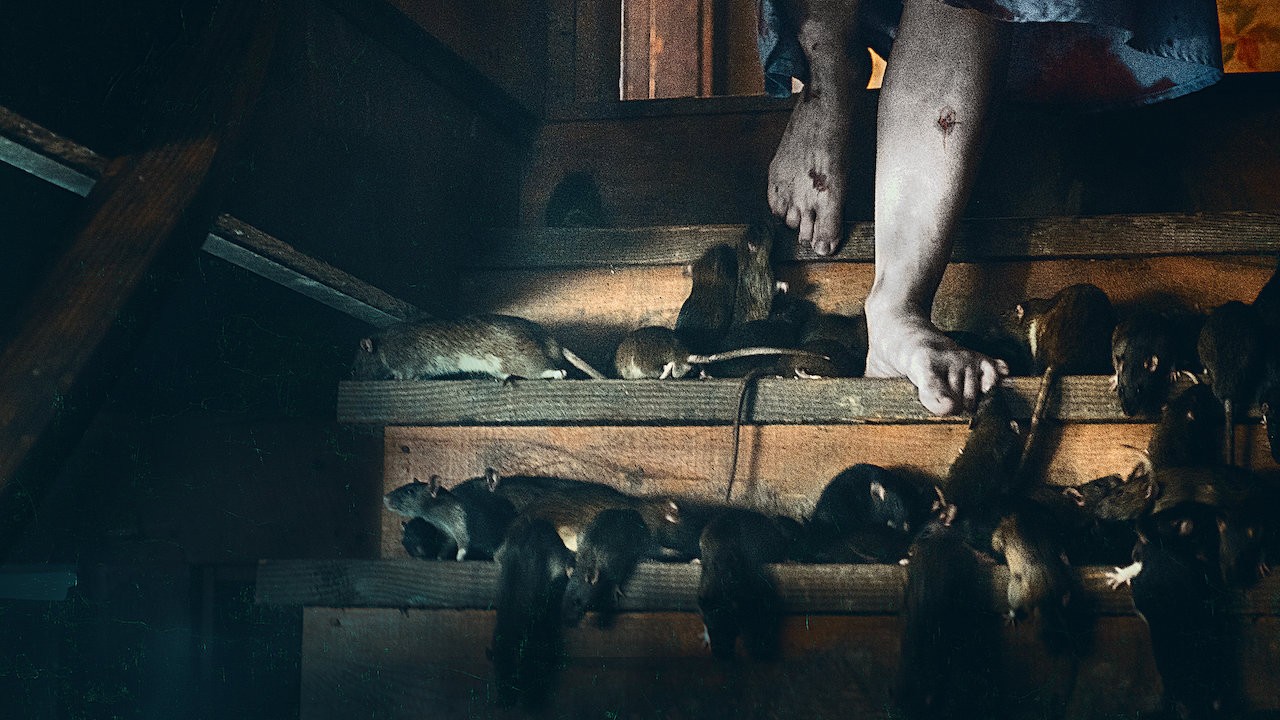 Photo: Netflix
Imdb score: 6.3/10
With leathered skin from working in the fields and a remarkable Southern drawl, Thomas Jane plays Wilfred James, a Nebraska farmer with a bitter wife named Arlette (Molly Parker) and a loyal son named Henry (Dylan Schmid). Arlette clearly dislikes life in the country and wants to sell her half of the farm to a local livestock company, but you can literally see Wilf's skin crawl when his wife dares mention moving to the city. That's for the dumb people, and the James family isn't dumb.
Wilf commits his first despicable act when he weaponizes his son's first love. Henry has fallen for a neighbor girl named Shannon Cotterie (Kaitlyn Bernard), and moving to the city will tear these young lovers apart. For reasons that aren't completely captured in a believable way, Wilfred decides that the only way to make this dilemma go away is for Arlette to die, and he convinces his son to help him. "1922" is told primarily in flashback, as a clearly-troubled Wilfred has come to a hotel room like the protagonist of Edgar Allen Poe's The Tell-tale Heart, haunted by demons he himself created. So there's a sense that we're being told a story from an unreliable narrator, although not quite enough is made of that cinematically. No, for the most part, "1922" draws a straight line down a hill from a violent act to complete insanity, a not uncommon theme for King, who has long been fascinated by what happens when men choose murder over reason.
5. Fear Street Part 1: 1994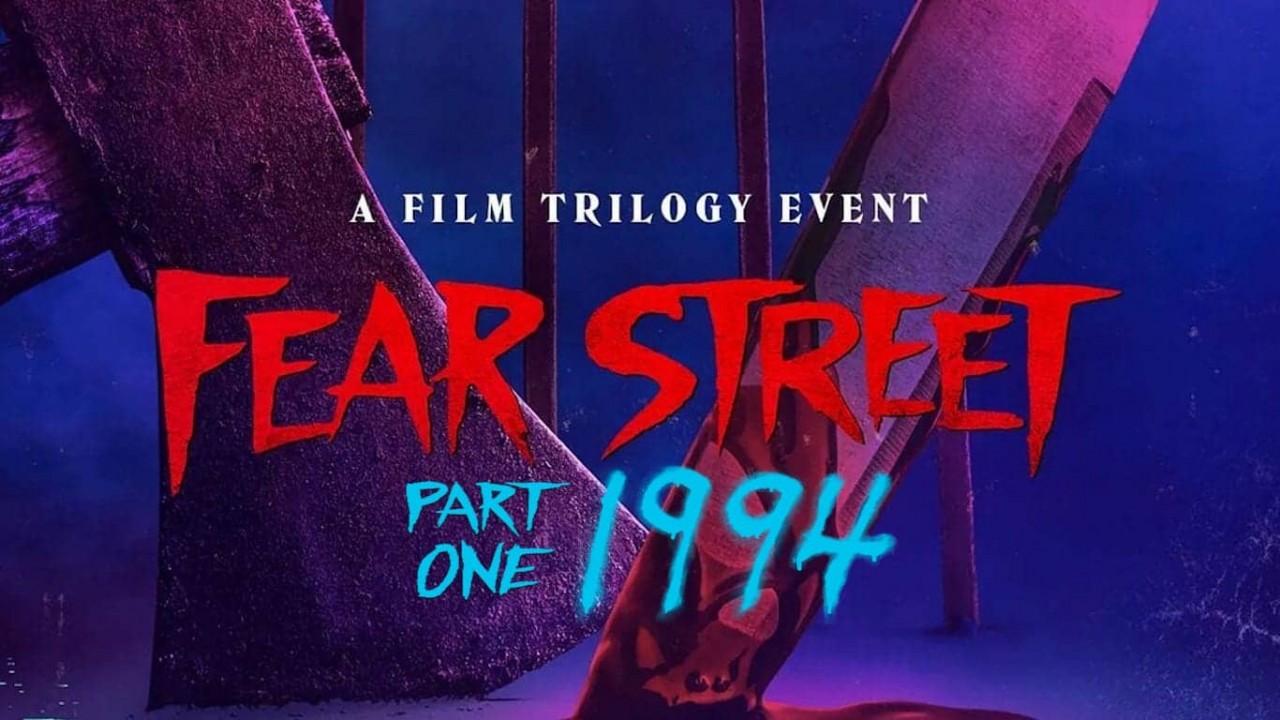 Photo: Netflix
Imdb score: 6.2/10
In part one, it's 1994 (landlines, AOL, Portishead) and yet another massacre has hit Shadyside (AKA Shittyside), the umpteenth time a resident has snapped and killed those within a close vicinity, motivation unknown. Local teens whisper the name of Sarah Fier, a witch who died centuries prior, a legend that some think is to blame. For Deena (Kiana Madeira), the news only adds to her annoyance at where she comes from, at odds with the more refined, and less murder-stricken, town of Sunnyvale, where her ex Sam (Olivia Welch) has recently moved. After an accident brings them both together again, any rekindling is put on the back burner when supernatural forces send them and their friends on a dangerous mission.
There's a key earnestness that director Leigh Janiak (best known for the hit-and-miss body horror Honeymoon and, importantly, episodes of the Scream TV series) brings to the material, a lack of smugness or condescension that takes the teens and their story seriously, something many directors would have failed at. The jabs at nostalgia might be rather obvious and the specifics of the plot incredibly hokey but there's no wink-wink, yeah we know this is silly, sense of being hipper than thou and instead, it's like we're curled up reading it on the school bus, treated like the Stine fans of the past not the eye-rolling cool kids of the future. One of the key misunderstandings of Scream's staggering, genre-reviving success back in 1996 was that archness should be a defining part of horror going forward. But while the self-referential nature of Kevin Williamson's script was a key element of its pop culture dominance, it was also a film that, crucially, respected its characters and the gravity of their emotional dynamics, as rooted in slasher horror as it was in teen drama (Janiak retaining that film's composer Marco Beltrami for a high-drama and high-impact score is a nice, and thrilling, touch).
6. Apostle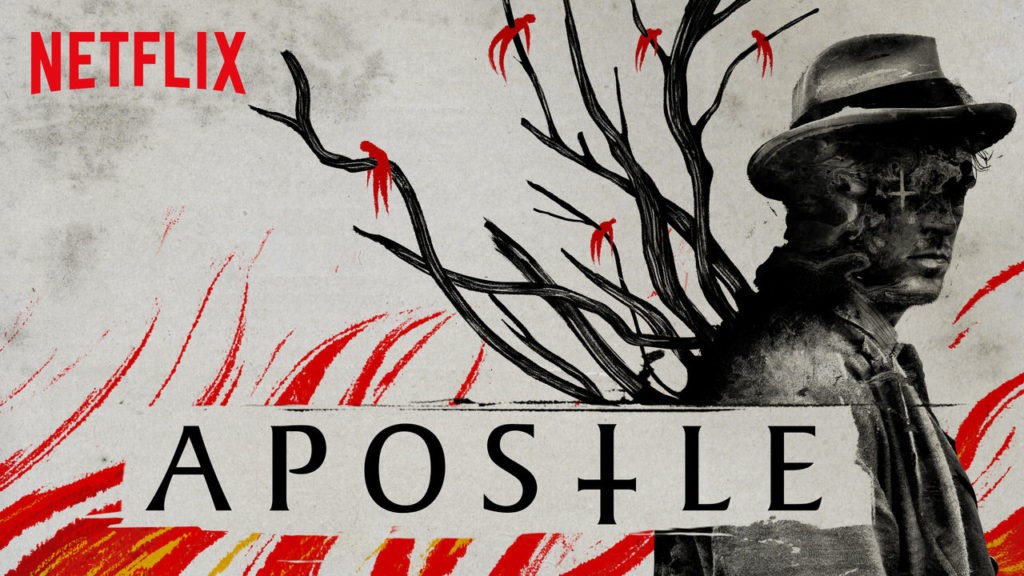 Photo: Netflix
Imdb score: 6.3/10
It is 1905 and Thomas Richardson (Dan Stevens, in full, wide-eyed "Legion" mode) has just learned that his sister Jennifer (Elen Rhys) has been kidnapped. She is a prisoner on a remote island that is running out of resources to fund its increasingly desperate religious cult. The followers of Prophet Malcolm (Michael Sheen) are starting to lose faith as their crops have dried up and conditions are worsening on their small patch of land. Malcolm preaches patience and he sees an opportunity in this girl, who the cult can hold for ransom. Thomas travels to the island undercover, sneaking into the society, and learning that this religious group is not as harmless or even earthly as he might have first believed.
Shot by Evans' regular collaborator Matt Flannery, "Apostle" has a gritty look; the first half is filled with mud and dirt, the second with blood and guts. But most of all this is a film about desperation—primarily religious but also carnal and societal—and that theme plays out in the design of the film as well as the storytelling. Everything feels so desperately dangerous and ruined. There's a slicker, cleaner version of "Apostle" that simply wouldn't work and I admired Evans' commitment to his aesthetic. He wants you to be nervous, to be grossed out, and it's rare for a director to accomplish that kind of discomfiting filmmaking for over two hours. (And, to be fair, there's a stronger version of this 130-minute movie that's 15 minutes shorter.)
7. Gerald's Game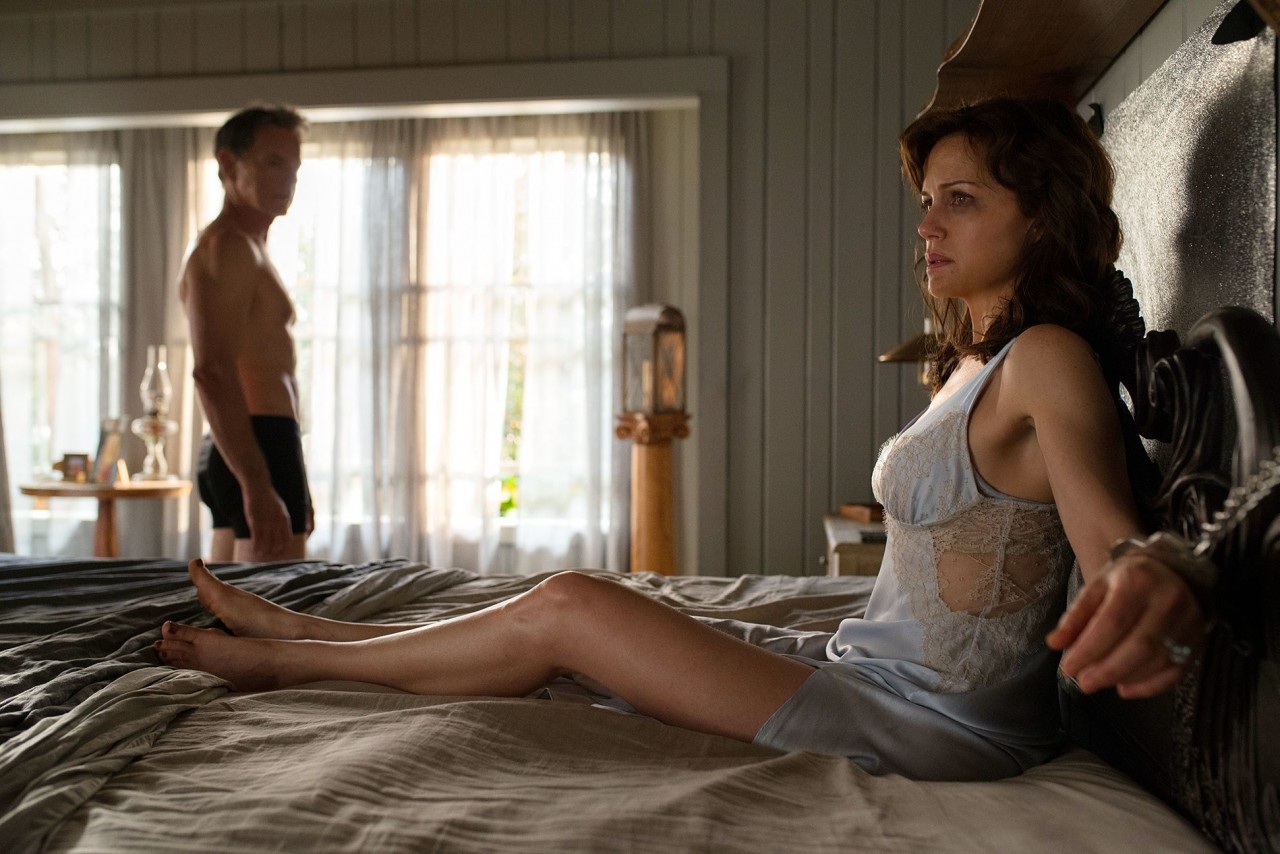 Photo: Netflix
Imdb score: 6.5/10
Mike Flanagan reportedly carried around a copy of "Gerald's Game" to meetings because it was the Stephen King book he dreamed of adapting since he was a teenager. This is arguably a sign of insanity. Not only is it considered one of King's lesser works, but it takes place almost entirely in inner monologue and memory, with its only major character handcuffed to a bed. In other words, it always felt deeply impossible to adapt into a film, and that's not even getting into the downright silly ending. And yet Flanagan used the deserved credibility garnered from the success of "Oculus," "Hush" and "Ouija: Origin of Evil" to finally make his teenage dreams come true. The result is further proof that this filmmaker is for real. He has made just about the best version of "Gerald's Game" that could result from not majorly overhauling the book, and delivered a film, premiering today on Netflix, that stands as the best King adaptation of the year so far (which includes the disappointing "The Dark Tower" and shockingly huge "It," although the upcoming "1922" could dethrone it in a few weeks.)
A man smiles lovingly as he handcuffs his wife to a bed at a remote vacation home. The man is a successful attorney named Gerald (Bruce Greenwood), and his wife is named Jessie (Carla Gugino). We can tell immediately that not everything is going smoothly in this union, but it's the kind of marital speedbump that can hopefully be overcome with some Sam Cooke and some Viagra. Oh, and maybe a little role-playing. With an early overhead shot, Flanagan has revealed that Gerald packed handcuffs, and he's eager to use them. When he starts becoming excited over the fact that no one could hear a handcuffed Jessie and covers her mouth with his hand, she tries to call it off. She doesn't feel sexy; she feels objectified. "Uncuff me and we can talk," she says. He replies, "What if I won't?" That loosely-veiled threat doesn't pay out, however, because Gerald has a heart attack, dropping dead right on top of her. She pushes his body off, and realizes the sheer horror of her predicament, handcuffed to a bed, too far away for anyone to hear her screams.
Flanagan has become more and more confident as a craftsman with each film. Here he knows that less is more, never resorting to the techniques that a lot of filmmakers would have used to make up for the lack of story. Instead of loud jump scares or quick cuts, he pulls out score for most of the film and goes with long takes, putting us in the room with Jessie and her husband's body. We only leave that space when absolutely necessary, for an essential flashback that adds deeper subtext to this story, revealing that Jessie has a dark past she once buried but that could now be the key to saving her life. It's an incredibly well-made film, and Flanagan gets the best performances he's directed yet from Gugino and Greenwood—it's great to see them get such juicy roles.
8. The Conjuring 2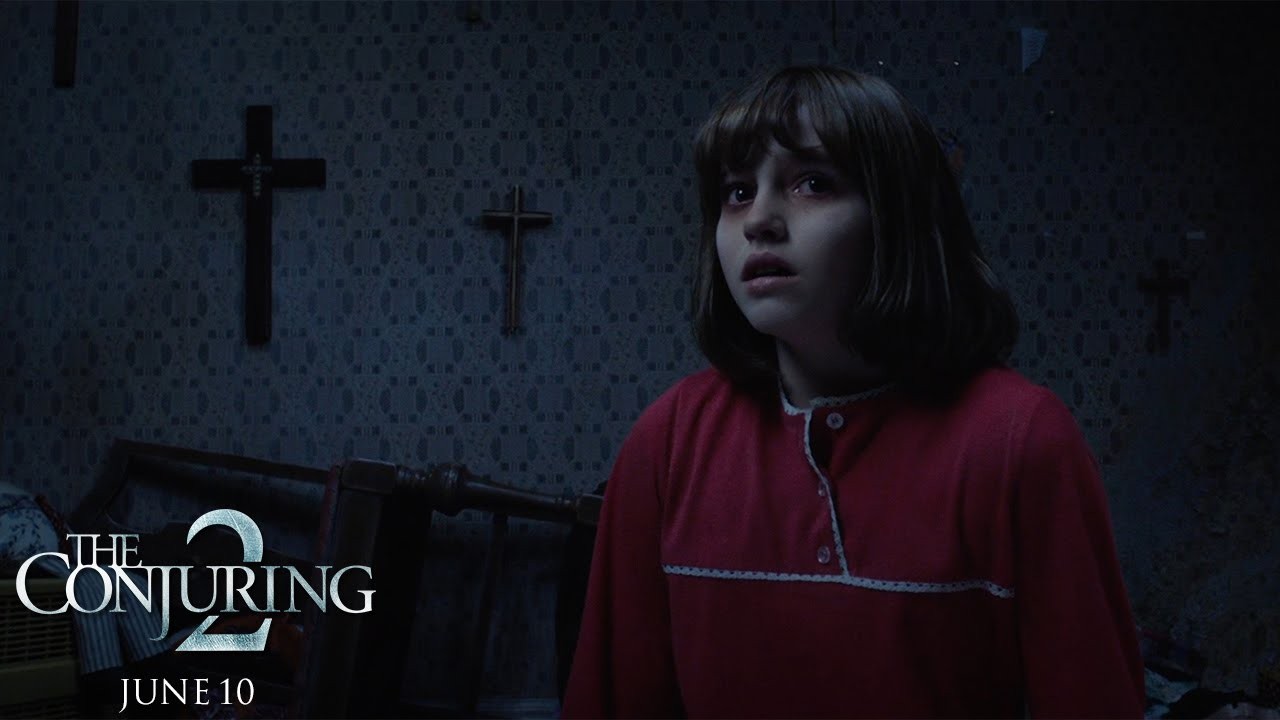 Photo: Warner Bros. Pictures
Imdb score: 7.3/10
The returning Vera Farmiga and Patrick Wilson imbue the roles of Lorraine and Ed Warren with the kind of lived-in nuance that illuminates their recent brilliant work on cable series — Bates Motel and Fargo, respectively, shows that traffic in their own brands of horror. Along with an excellent Madison Wolfe, as the 11-year-old girl who's tormented by a restless spirit, or perhaps something worse, they lead an ace cast in a terrifically atmospheric plunge into '70s-vibe melancholy. There'll be nothing shocking about the feature's muscle at the box office.
Where the first film found the Warrens in the relative anonymity of their pre-Amityville days, The Conjuring 2 is set a decade later, when the clairvoyant Lorraine has insisted they take a break from case work. It's not merely an attempt to lay low amid a mounting tide of talk-show scorn; she's shaken to the core by a vision she had during their Amityville investigation — brought to chilling life in the séance sequence that opens the movie. But when the Catholic Church requests their assessment of a troublingly intractable situation in England, they pack their Bible and go.
The screenplay, credited to Chad Hayes, Carey W. Hayes, James Wan and David Leslie Johnson, structures its based-on-true-events drama as a tale of two households in distress, bringing them together after a somewhat distended hour. For single mother Peggy Hodgson (Frances O'Connor) and her four children, life has turned into a constant state of emergency, especially for Janet (Wolfe), who's sleepless from being tossed-about, levitated and frequently possessed by an angry entity who claims he wants his home back.
9. The Platform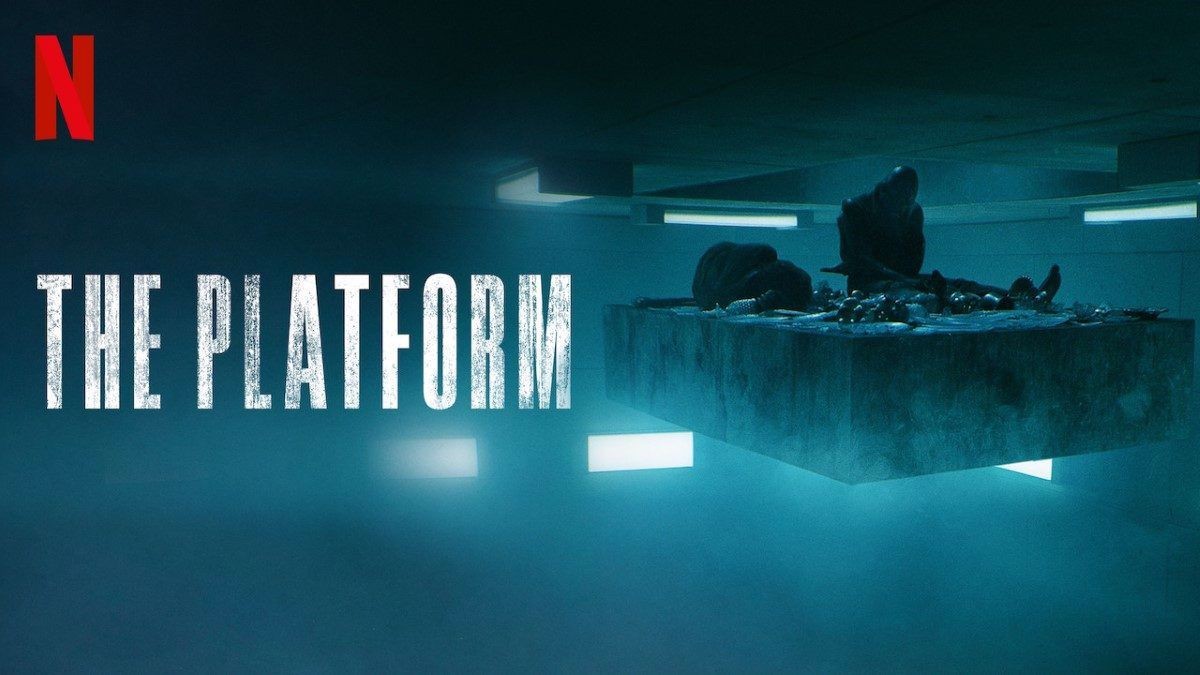 Photo: Netflix
Imdb score: 7/10
The concept of "The Platform" is undeniably clever. Almost the entire film takes place in a sort of futuristic or Camus-esque structure called "The Hole." Hundreds of floors tall, it is a prison in which people are placed on floors two at a time. Every day, a platform descends through a large hole in the middle of the building, and it's the only chance for food for the entire day. On level 1, the prisoners have access to a feast of lovingly prepared dishes. If everyone only ate a small ration, it could make it all the way to the bottom with something for each prisoner. It never does.
Our eyes into this nightmare belong to Goreng (Ivan Massagué), who volunteered to enter the prison to quit smoking and read a book (everyone is allowed one item), without fully understanding what he was in for. His first cellmate explains the process of The Hole to Goreng as the film opens on level 48. By that time, there are usually some leftovers on the platform. But the evilest part of this system, and arguably the film's most clever societal insight, is that inmates change floors every month. So you could be relatively happy on 8 one day and then on 133 the next day. And if you're wondering how these people survive when they're on the lower floors, you might not be ready for the grisly place this movie goes.
10. Oats Studio – Vol. 1 Rakka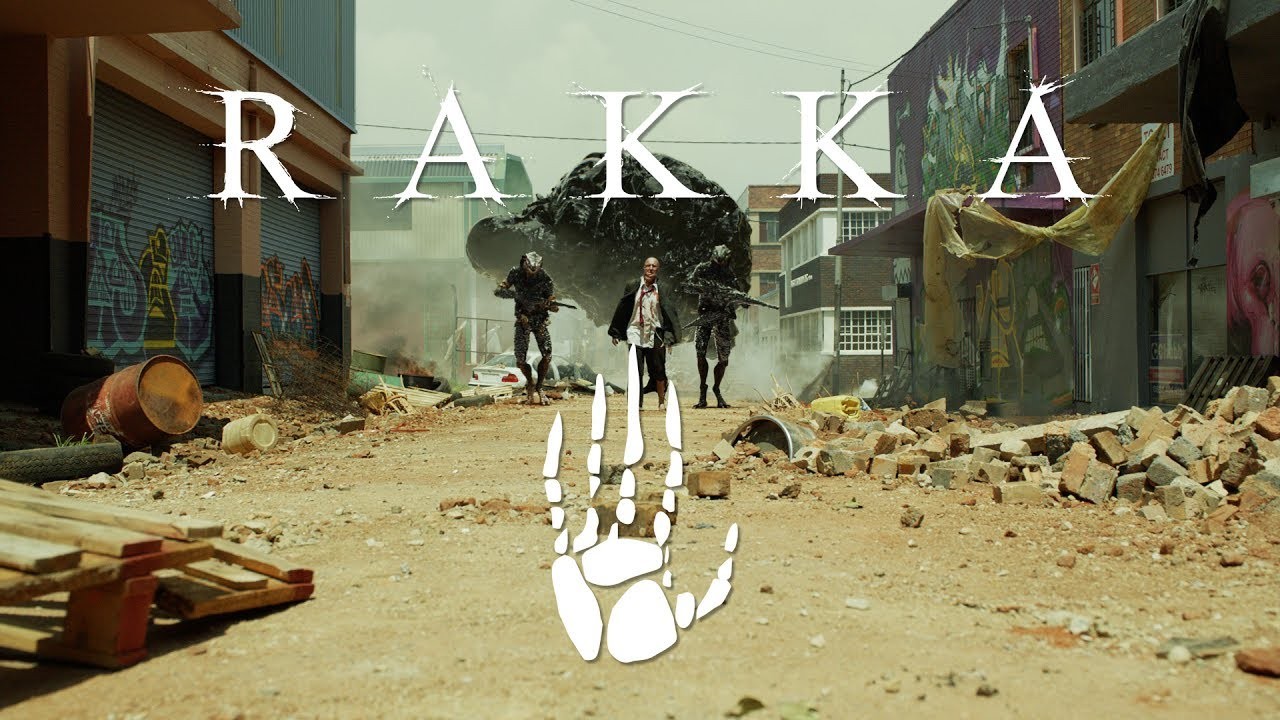 Photo: Oats Studio
Imdb score: 7.4/10
Filmmaker Neill Blomkamp's Oats Studios short films are now available on Netflix. It features Sigourney Weaver, Carly Pope, Sharlto Copley, Jason Cope, Kellan Lutz, Michael Rogers, Jose Pablo Cantillo, and Dakota Fanning. The series has 10 shorts that will definitely blow away your minds.
The synopsis reads – Director Neill Blomkamp produces a series of experimental short films that envision post-apocalyptic worlds and nightmarish scenarios.
In Neill Blomkamp's perception of post-apocalyptic worlds, humans are suffering. Aliens rule us, we struggle to breathe, and the dead from the war haunt us. Neill has shown us how the apocalypse would look like in every era of humanity's existence. It's a very disturbing picture.
The stories are intriguing, but none of them have a definitive ending. Love, Death + Robots offered us conclusions, even if they were terrifying. But that's not what we see in Oats Studios. It's not fair to leave us hanging after we've invested time watching those distressing tales. However, the performances and animations are excellent. The tension you sense in the screen is sensed in you too. That's how well it's made.
11. Hush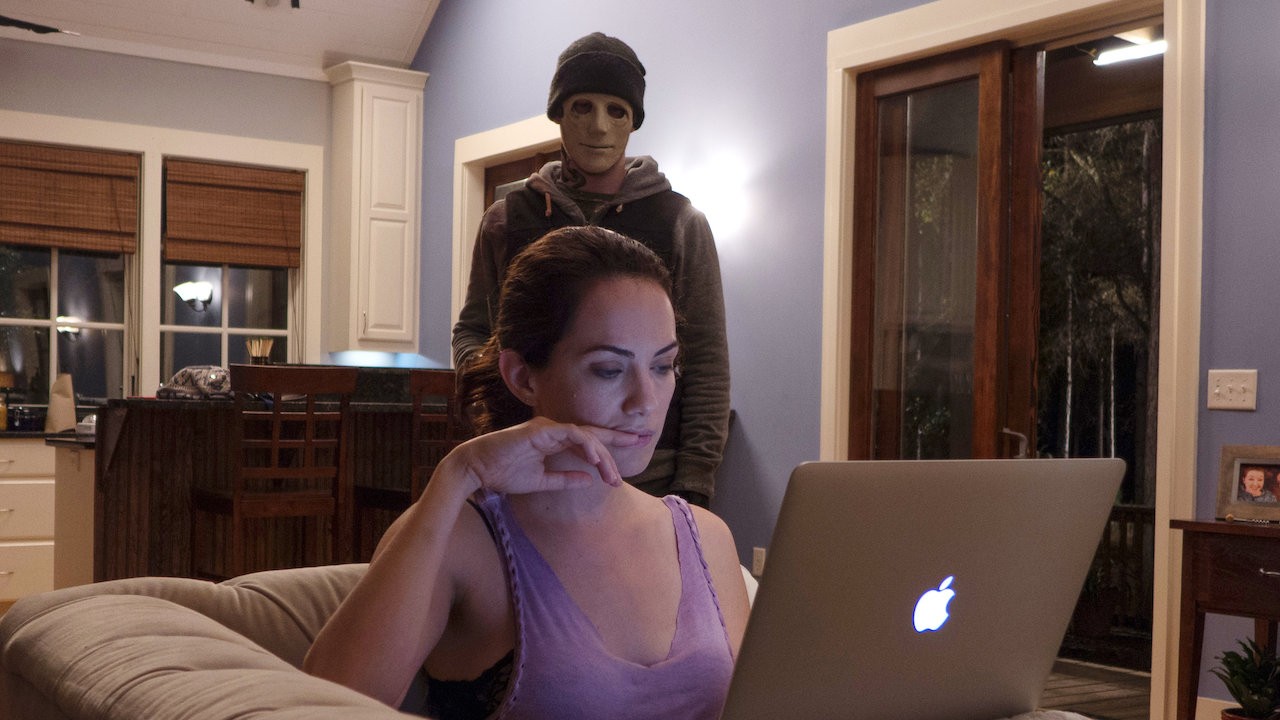 Photo: Netflix
Imdb score: 6.6/10
Maddie (Kate Siegel) is a deaf-mute writer, living in a secluded home. It's a set-up that short story master Stephen King would love, and it's no coincidence that we see his Mr. Mercedes on a dresser. The film's greatest strength is highlighted in the first scene, as Maddie cooks dinner: the sound design. We hear eggs cracking, onions being sliced, asparagus sizzling on the stove—and then the sound falls away as we close in on her face. She has been deaf since the age of 13, and we get a bit more of her history and the way her mind works when neighbor/friend Sarah comes over for a brief visit (Samantha Sloyan).
After Sarah leaves, Maddie goes back to cooking. We see a screaming Sarah run toward her kitchen door, pounding on it for help, but Maddie is completely unaware, even as a crossbow-wielding maniac (John Gallagher Jr. of "10 Cloverfield Lane" and "Short Term 12," very good here against type) slices Sarah's throat about ten feet from her neighbor. He even knocks on the door. Maddie doesn't respond. The masked killer becomes fascinated with Maddie, and decides he wants to prolong her fate and play games with her. He starts by stealing her cell phone and texting her pictures of herself that night. Then, even after the cat has revealed himself to the mouse, he doesn't just kill her. In "Hush," the psychotic killer's motives are vague, so if he's just a lunatic killing for fun, why not have a little bit more of it?
12. The Babysitter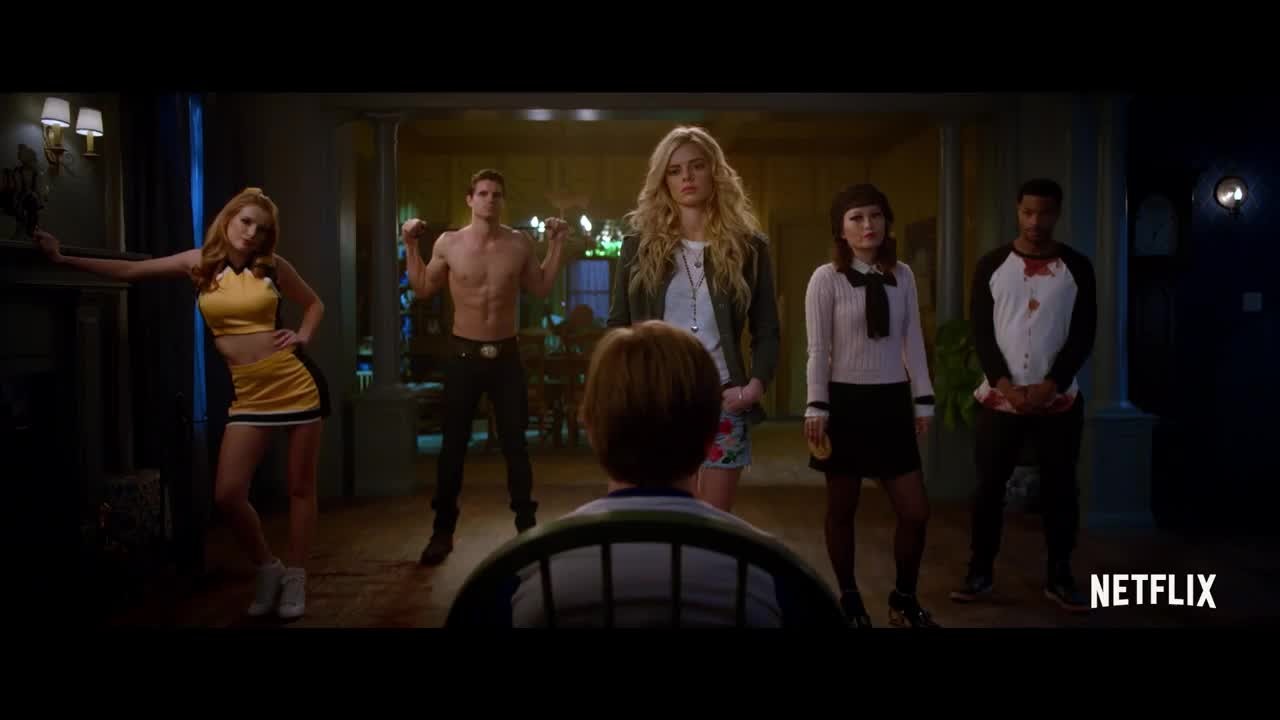 Photo: Netflix
Imdb score: 6.3/10
The 1980s seem like a magical time, at least in retrospect. The music, the hair, the bad yet oh so good horror movies. It was an era, if only in our minds, where guilty and pleasure might as well have been synonymous. That's also what Netflix's The Babysitter is certainly yearning for as a modern day streaming ode to movies about streams of blood trickling off nubile young bodies. And when it is about its bloodletting, The Babysitter has moments of splattered splendor.
As a whole though, McG returns to behind the camera for his first feature in three years with a confirmation that any of the vitality and playfulness imbued in his first Charlie's Angels film has rushed out of him like the red geysers exploding from the many stock stereotypes present here. In the place of any semblance of life is a cynical and empty husk of a horror movie that's animated by hackneyed humor, teen titillation, and an entirely rote series of set-pieces only freshened up when the special effects guys get to blow up somebody's head. Otherwise this Netflix original—unlike two recent Halloween charmers in Gerald's Game and even Little Evil—is not that original at all.
Amiably playing into the most base of pubescent male fantasies, the film is all about one kid's relationship with his babysitter. A babysitter who is so cool and perfect in every possible way that she just has to be an angel sent from above… or that other place. The said siren calls herself Bee (Samara Weaving), and she is so down for hanging out with her favorite kid Cole (Judah Lewis), he nor his parents ever seem to have a discussion about young Cole being old enough to not need a babysitter.
Indeed, the 13-year-old kid is as sweet and innocent as they come, chatting about his favorite Star Trek captains and Ellen Ripley with Bee over dinner, and stealing only a fleeting glance at her devilishly red bikini when they play in the pool. And since his parents are gone for the whole weekend, Cole has Bee's affections to himself, at least until bedtime. After thinking Cole is passed out, she invites over all her stock friends: there's the stuck-up cheerleader Allison (Bella Thorne), the alpha male quarterback Max (Robbie Amell), their black friend John (Andrew Bachelor), who is relegated to screaming and overreacting a lot, the weird and goth-y Sonya (Hana Mae Lee), and Samuel (Doug Haley).
13. Under the Shadow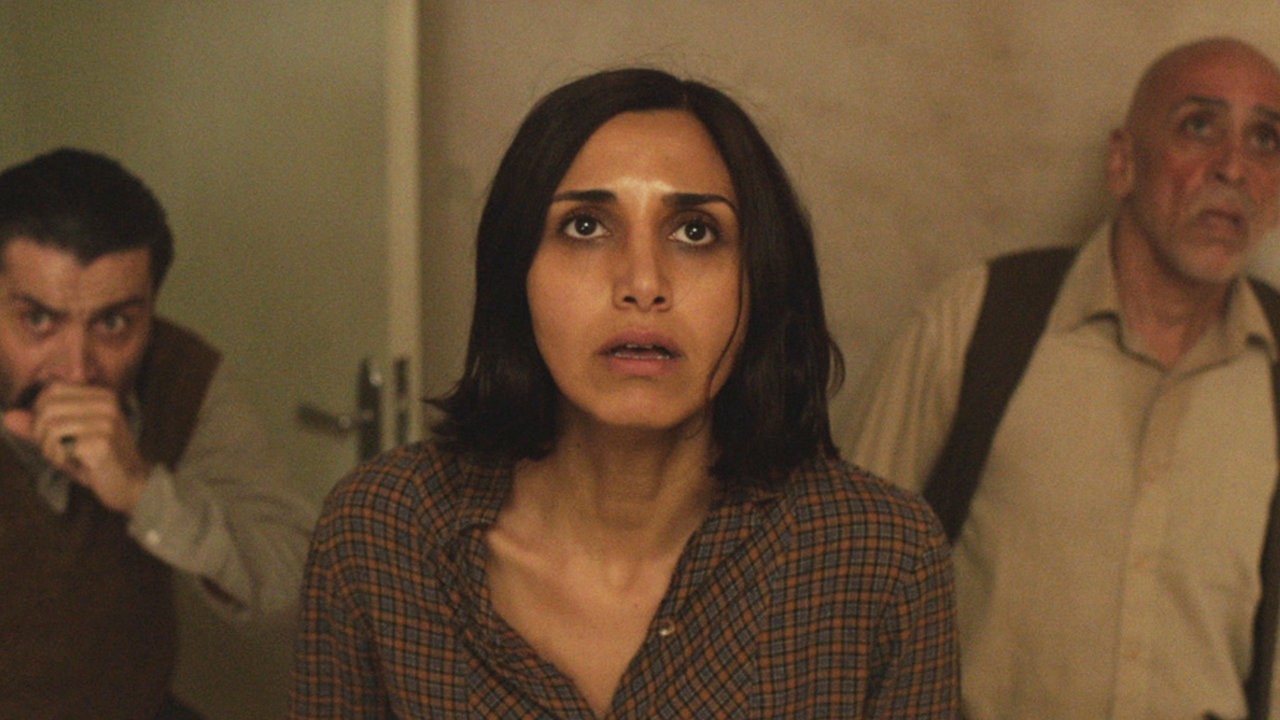 Photo: Netflix
Imdb score: 6.8/10
British-Iranian writer-director Babak Anvari's assured first feature is a gripping thriller about a mother and daughter under supernatural siege, which also doubles as a potent allegory for the insidious and very real anxieties of war, political turmoil and a society that oppresses women. Picked up prior to its Midnight section premiere at Sundance for streaming by Netflix, and digital, VOD and select theatrical markets by Vertical Entertainment and XYZ Films, Under the Shadow should possess its share of arthouse-inclined genre aficionados open to smart foreign-language horror. In addition to representing an impressive calling card for the director, who signed with WME at Sundance, the film also introduces a magnetic screen presence in lead actress Narges Rashdi.
Anvari's childhood was spent in Tehran during the Cultural Revolution and the protracted Iran-Iraq War, when he and his brother were left alone with their mother for part of each year while their father was away doing compulsory military service.
That gives Under the Shadow — which is set in 1988, toward the end of the conflict, when the Iraqis started hammering Tehran with strategic missile attacks — a strong personal connection. However, detailed knowledge of 20th century Iranian history is not a requirement to enjoy what's basically a textbook tale of haunting distinguished by its fascinating cultural specificity.
Under the Shadow benefits immeasurably from MVP Rashdi's riveting work, and persuasive support from Manshadi as the terrified child, as well as nimble editing and cinematography. Anvari deftly builds and sustains tension throughout, crafting a horror movie that respects genre conventions (right down to the safe/not safe ending), while firmly establishing its own distinctive identity.
14. The Ritual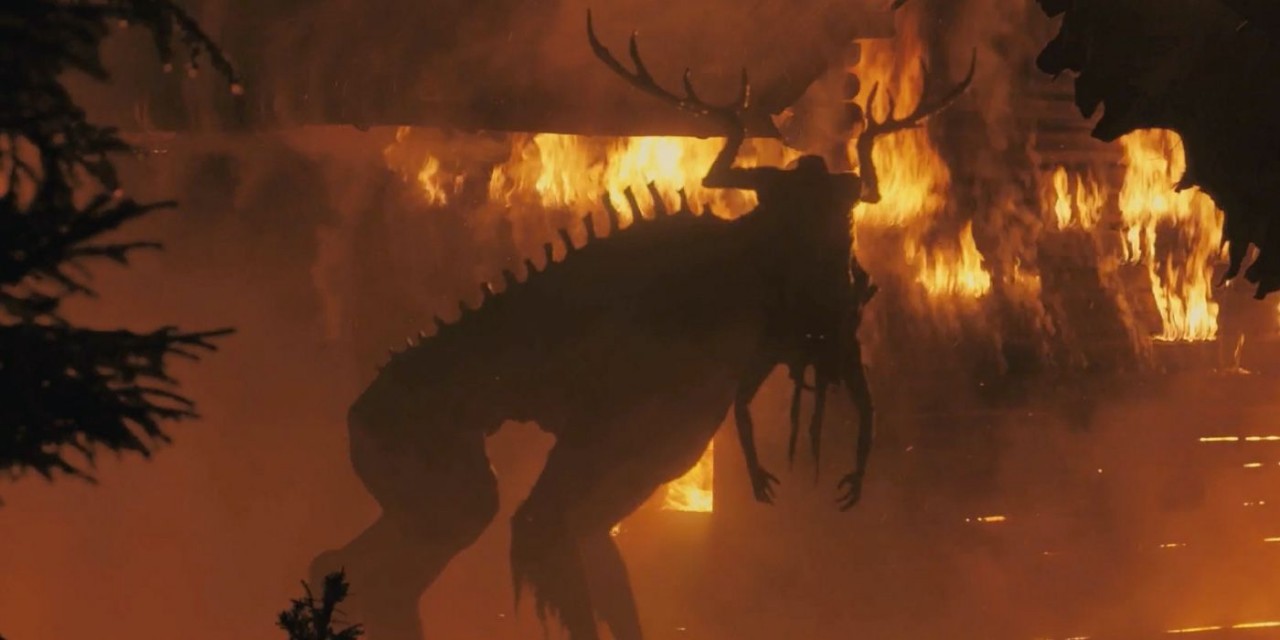 Photo: Netflix
Imdb score: 6.3/10
An adaptation of Adam Nevill's 2011 horror novel, The Ritual is notable — and very welcome — for its commitment to delivering a solid genre experience. With nary a po-mo nudge or wink in sight, it replaces clever-clever games with a welcome commitment to just being a traditional horror movie. There are dark and stormy nights, suggestions of ancient evil, spooky cabins in woods, and the idea that what really haunts us lies within rather than without — all of which you'll have seen before. But, like somebody doing a cracking Charleston, sometimes there can be pleasure in seeing an old standard done well.
In a time when quasi-ironic pastiches abound, when too many filmmakers want you to know they're smarter than the film they're making, it's refreshing to have an old-fashioned spooky forest flick that only wants to have you out of your seat. It'll get you out of it, too — just not in awe at its ambition.
This is a horror film where the characters seem to have actually seen a horror film, but instead of irritating one-liners and ridiculous decisions, this knowledge lets them know that as soon as they see a gutted deer in the trees of antler-handed effigies, they're in serious trouble. Progressing from plausibly played banter to almost turning on one another as the presence in the woods moves in on them, all four — including Four Lions' Arsher Ali and Merlin's Sam Troughton — are solid, with Rob James-Collier's benign NCO type standing out. Rafe Spall is his usual dependable self, anchoring proceedings with an unfussy performance as a guilt-ridden everyman — the amount of self-loathing he packs into simply having a fag is impressive, and his nuanced turn classes up what's essentially a B-movie.
15. Fear Street Part Three: 1666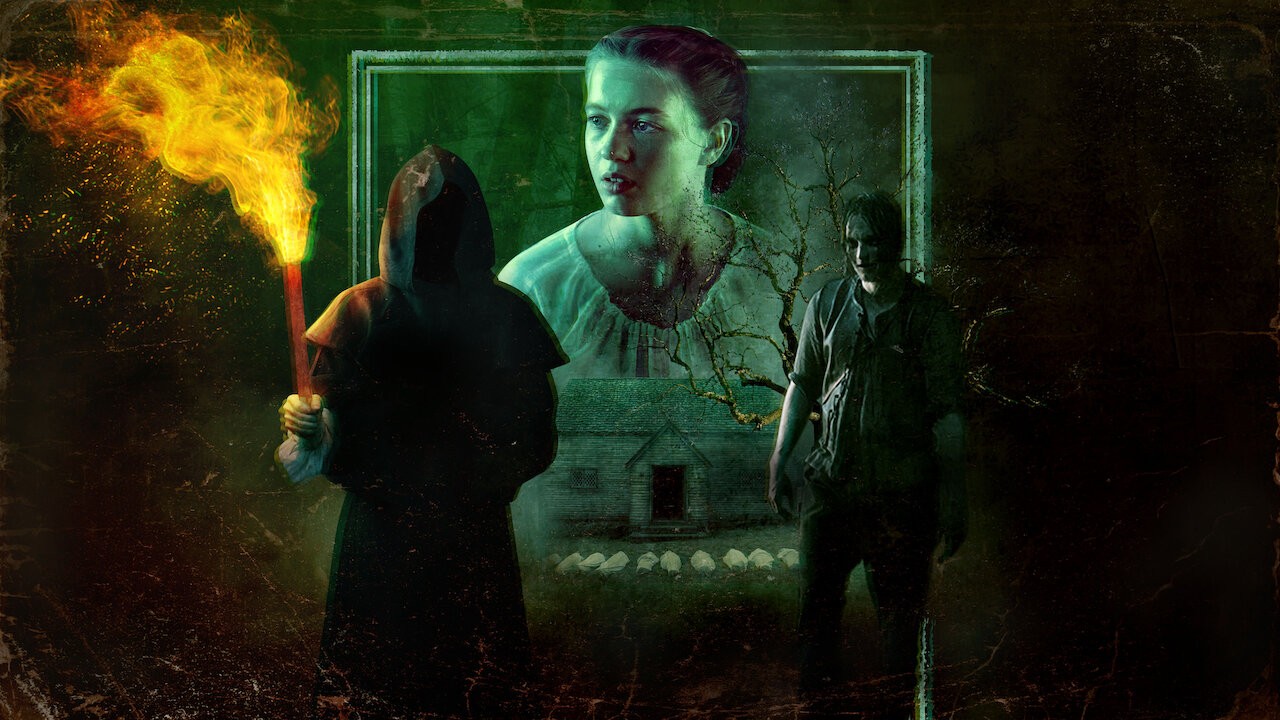 Photo: Netflix
Imdb score: 6.6/10
Fear Street's pleasures are mostly down to co-writer-director Janiak, previously known for 2014's newlyweds-in-peril flick Honeymoon, who has brought storytelling audacity, vibrant filmmaking and skill with young actors to elevate what could easily have been tired genre fare. It's had some lulls and bumps along the way, but the Fear Street trilogy has been an enjoyable experiment, a Halloween treat delivered as a welcome summer surprise.
In Part Three, Janiak changes it up from the get-go. As teased at the end of Part Two, Deena (Kiana Madeira) is sucked into the colony that would become Shadyside in 1666 (first shots: black pig birthing piglets). Initially, it has a bit of a Back To The Future Part III nascent Hill Valley vibe, as all the actors from 1994 and 1978 play riffs on their established characters but three centuries earlier. Deena is witch-in-waiting Sarah Fier, Josh (Benjamin Flores Jr) is still her brother but named Henry and with an Oirish-sounding accent, and Sam (Olivia Scott Welch) is Sarah's pal Hannah, still with repressive parents.
Early doors, Janiak and co-writers Phil Graziadei and Kate Trefry have fun playing with the story's mythos — a hunt for mind-expanding berries is led by Lizzie, the equivalent of 1994's drug dealer Kate (Julia Rehwald) — but, after a party by firelight, the mood darkens. 1666 becomes a witch-hunt movie as evil enters the colony and the townsfolk have to figure out who invited it in — you know things are getting more intense as the camera starts going handheld.
16. Verónica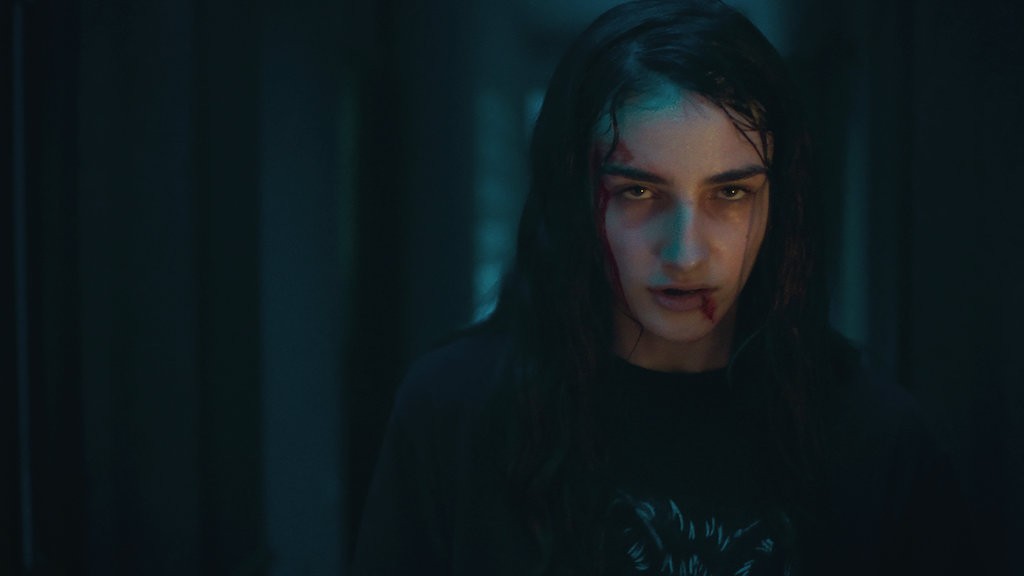 Photo: Netflix
Imdb score: 6.2/10
Under the circumstances, Vero is bearing up pretty well. But she's hurt when reliable best friend Rosa (Angela Fabian) seems to have taken up with crass new girl Diana (Carla Camera), inviting the latter along to what was supposed to be a secret rendezvous — a ouija-board summoning sneaked in the Catholic school's basement while teachers and students are off gawping at an eclipse.
This just-for-fun supernatural experiment goes a little too well, however: Amidst strange phenomena, Vero appears to go into a trance, then become "possessed." When she wakes up later, the nuns assume it's simply a case of fainting from low blood sugar, sending her home with twin sisters Lucia and Irene (Claudia Placer, Bruna Gonzalez) as well as littlest bro Antonito (Ivan Chavero). But things keep getting more berserk, with the family's apartment prey to poltergeist-y disturbances. Spurned by spooked Diana and Rosa when she realizes she must hold another "seance" to end this invasion, Veronica finally turns to her wee siblings — which turns out to be a very bad idea.
Set in 1991 (though it's not particularly clear why), "Veronica" is admirably intriguing and tight to a point. But somewhere around the midsection, when our protagonist has a long tête-à-tête with a ponderously creepy-for-no-reason blind nun dubbed Sister Death (Consuelo Trujillo), the movie begins to play its cards a mite too slowly, with insufficient reward. The eventual visual effects-laden shocks aren't really stirring enough to compensate for the fact that we never find out why Veronica was "chosen," or who her demonic possessor is. Closing text asserts this is all based on real-world Spanish police files — which may well be true, but is rendered somewhat worthless by the ubiquity of such claims in contemporary horror films.
17. I'm Thinking of Ending Things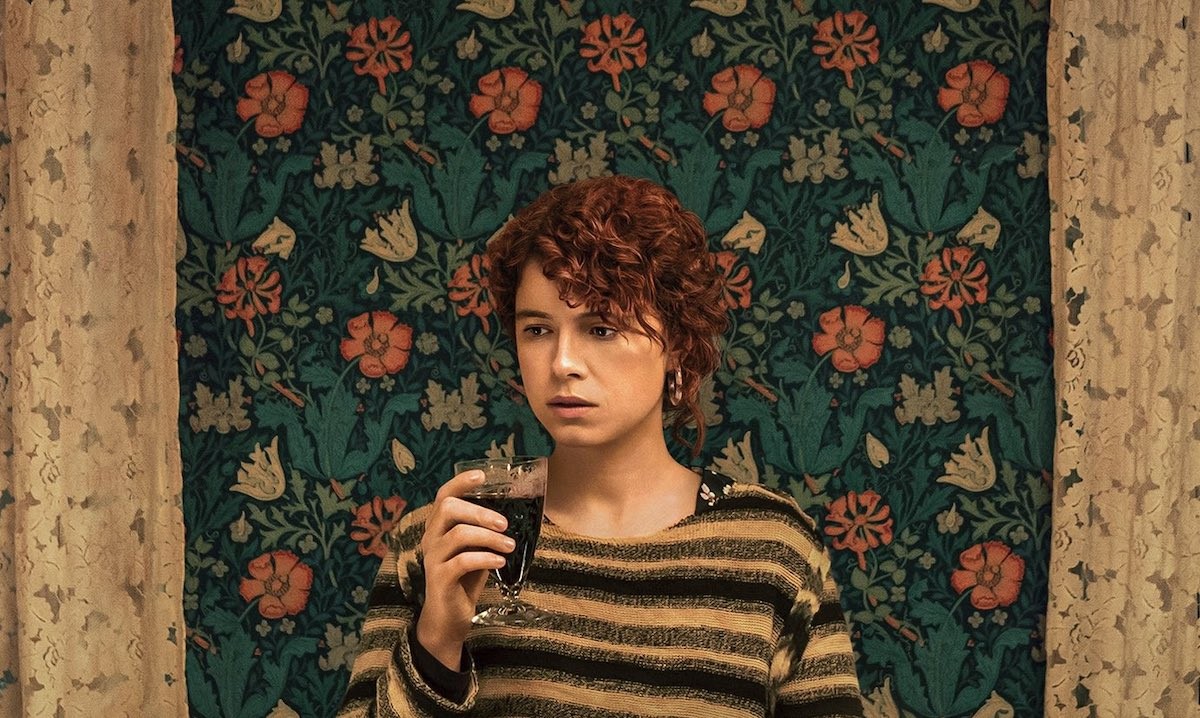 Photo: Netflix
Imdb score: 6.6/10
With his new film, Charlie Kaufman again proves that if you want something to make you feel trapped in a terrifying claustrophobic nightmare for ever and ever ... well, he's your guy. His latest movie is about a student, played by Jessie Buckley, who for six weeks has been dating a dullish man called Jake (Jesse Plemons) for reasons that that she can't put her finger on. She is now going to meet his parents, an important next step that she has sleepwalked into, like everything else in their relationship.
It means a long, uncomfortable, cold drive out to these old folks' creepy farm in the countryside – just at the moment when she realises that she maybe wants to end things with Jake, which gives her an anti-epiphany about her life and his. ("I've never mentioned Jake to my parents and I guess I never will," she murmurs silently.)
She has a clear, dispassionate glimpse of someone whose existence she really isn't committed to and also of their supposed future lives together: a pointless, arbitrary entanglement, like all coupledom. A warning and despairing voice whispers in her head that all this is pointless but also breaking up could be pointless, too. Should she be ending things in a more radical way? Soon she is to be vouchsafed a haunting vision of the things that are important to poor, boring Jake – his mum and dad (wonderfully played by Toni Collette and David Thewlis), a local ice-cream store and his high school, whose sad old janitor (Guy Boyd) haunts this movie's dreams.
18. It comes at night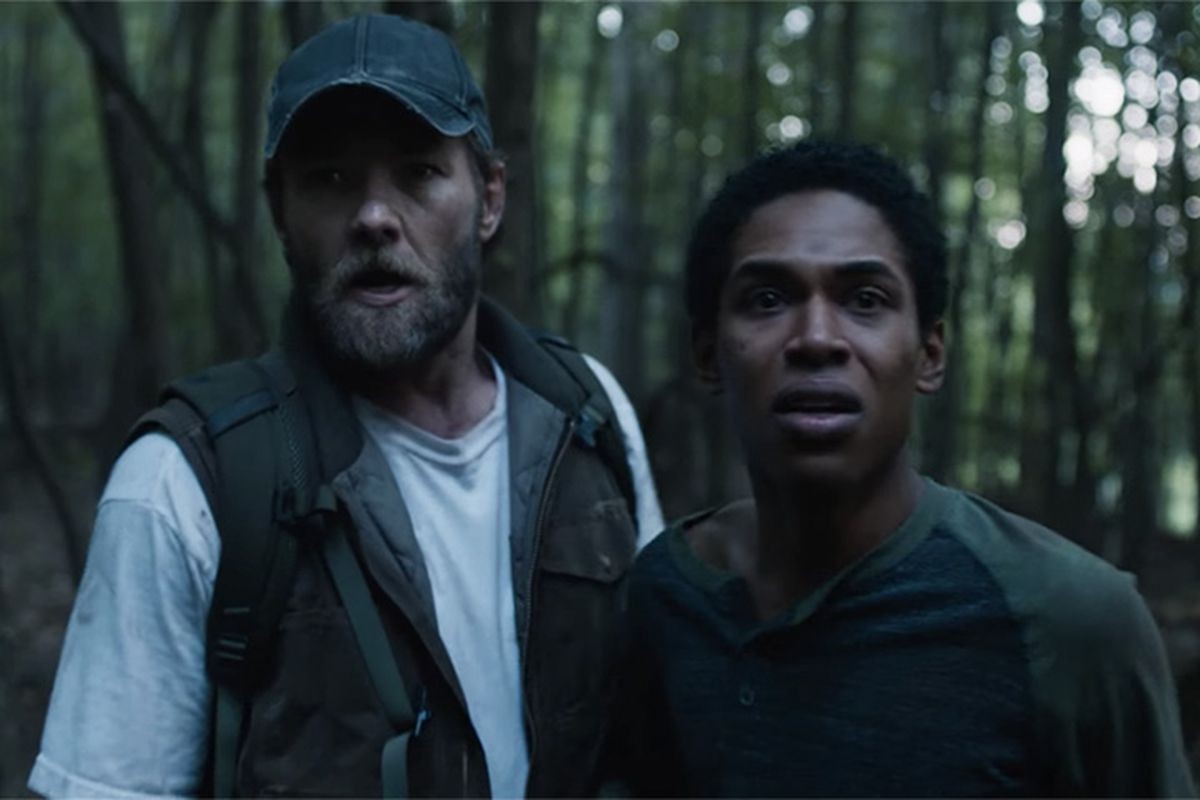 Photo: A24
Imdb score: 6.2/10
Like a lot of horror movies, "It Comes at Night" opens with a death. An older gentleman, who is clearly very ill, says goodbye to his family and then gets shot in the head before his son-in-law and grandson burn his body. Did I mention they're all wearing gas masks? From the beginning, confusion and loss reign in a film designed to keep you uncertain and emotionally raw.
Trey Edward Shults' second film—after the remarkable breakthrough of "Krisha" last year—takes place in a world ravaged by a horrendous disease, the kind of thing that kills you in a day and has left survivors scrounging for food and trusting no one. It's not pretty. Your body bruises, your eyes go black, you puke blood. But this is no riff on "The Walking Dead" or "28 Days Later." It's important that Shults' vision of the end of the world opens not with an attack but with the kind of event that forever twists the trajectory of a young man's life: the death of a loved one. It is a movie in which the villains are loss, grief, pain, fear, and distrust—very human emotions—and it is has no traditional undead brain-eaters. There are no zombies in the streets, boogeymen in the basement or witches in the woods—and yet it is one of the most terrifying films in years.
19. Crimson Peak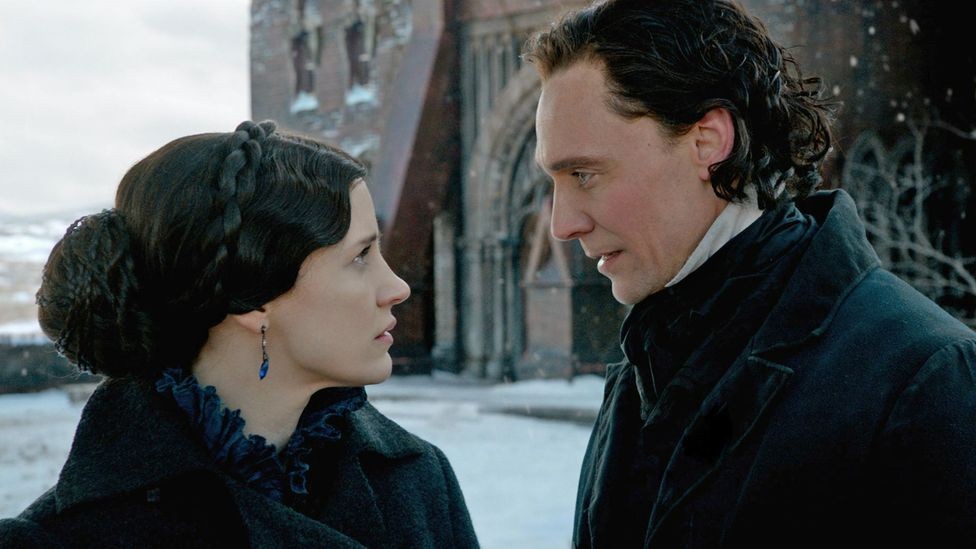 Photo: Universal Pictures
Imdb score: 6.5/10
Director Guillermo del Toro has a similar belief that the images crowding his brain can come to life. He creates intricate worlds, overwhelming viewers with detail and drowning them with symbolism. The fact that most of what is onscreen is physical, rather than computer-generated, helps. "Crimson Peak's" atmosphere crackles with sexual passion and dark secrets. There are a couple of monsters (supernatural and human), but the gigantic emotions are the most terrifying thing onscreen. Del Toro's films can take Grand Opera emotion. In Victorian-era England, the Lyceum Theatre awed audiences with revolutionary stage effects designed to bring the horror of "Macbeth" (for example) to the audience in visceral new ways. Del Toro's style would have fit in with that. He has placed himself in a long tradition and he deserves to be there.
"Crimson Peak" is reminiscent of Hitchcock's "Notorious" in more ways than one (although "Rebecca" is also a clear influence). In "Notorious," Alicia Huberman (Ingrid Bergman) marries Alexander Sebastian (Claude Rains) as a cover for her attempt to infiltrate a Nazi cartel. Once in the house, she is dominated by Alexander's mother (Leopoldine Konstantin), a monstrous Fraulein from hell. Both "Crimson Peak" and "Notorious" feature ongoing visual motifs of tea cups and key-chains. There are shots in "Crimson Peak" that mirror "Notorious," a close-up of the ubiquitous key-chain with the key desired lying on the top of the heap, or the camera following a tea cup as it is carried across the room. Like Alicia Huberman in "Notorious," Edith feels if she could just get a hold of that key, and find the right lock, she might understand the secrets buried in that house, and her own destiny.
20. Fear Street Part Two: 1978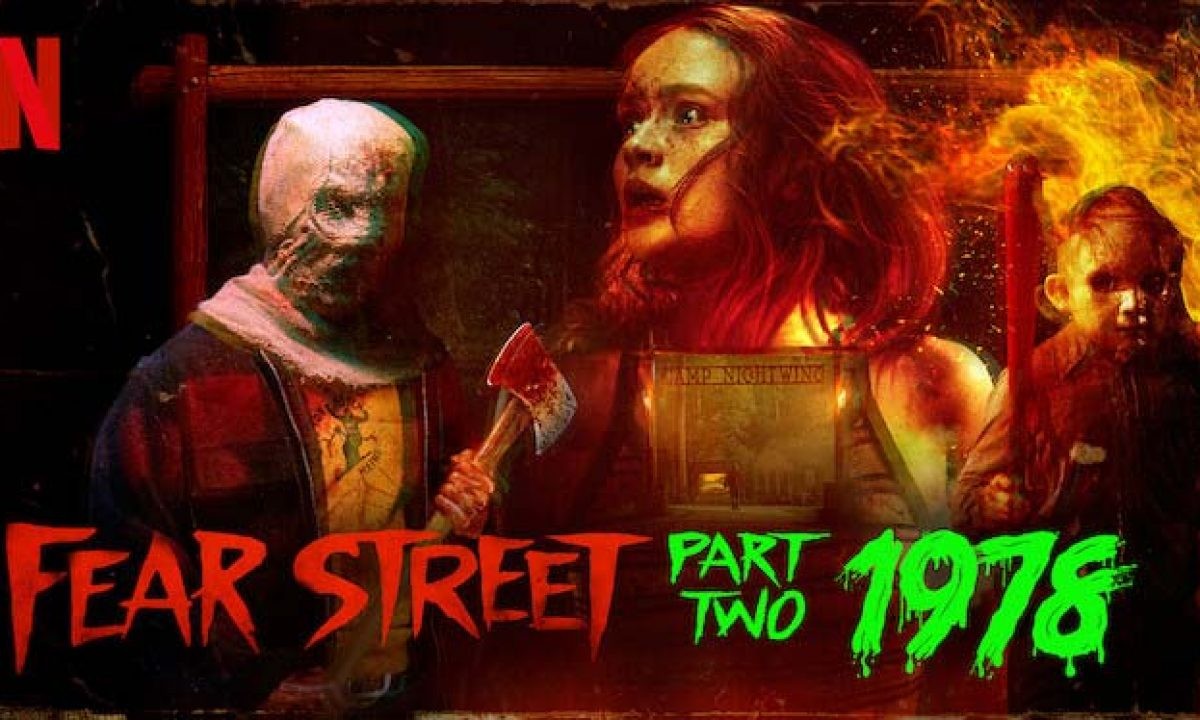 Photo: Netflix
Imdb score: 7.6/10
The summer-camp horror film has long been a staple of the genre. A decidedly '80s trend, its ingredients — teens holed up in a secluded spot away from adults, ripe for sex, drugs and mayhem — have been employed to various degrees of success, from the classics (Friday The 13th, The Burning) to the forgettable (Cheerleader Camp, Sleepaway Camp). If it feels slightly too early in its date, 1978, the middle part of Leigh Janiak's Fear Street Trilogy, makes a mostly worthwhile return to the sub-genre. It might not work as well as Part One: 1994, but it cements the idea that telling a narrative in feature-length instalments (and with only a week between each chapter, promising a quick resolution) can be a fruitful mode for ambitious long-form storytelling.
Part Two picks up pretty much straight after Part One, with the surviving teens discovering more about the history of Sarah Fier (Elizabeth Scopel), the witch who put a hex on small town Shadyside by turning its inhabitants into killers. From 1994, the story then spools back to 1978 (hello the Buzzcocks, Blue Öyster Cult, Captain & Tennille on the soundtrack). School's out, and the poor kids from Shadyside are competing against the moneyed kids of Sunnyvale in games of 'capture the flag' at Camp Nightwing (this franchise loves on-the-nose monickers). The Shadyside kids include polo shirt-wearing wannabe Sunnyvaler Cindy Berman (Emily Rudd), always at loggerheads with her weirdo sister Ziggy (Sadie Sink), Cindy's sweet, virginal boyfriend Tommy (McCabe Slye) and randy couple Alice (Ryan Simpkins) and Arnie (Sam Brooks). As conventions dictate, it's not long before an axe murderer is on the loose and picking off the increasingly unhappy campers.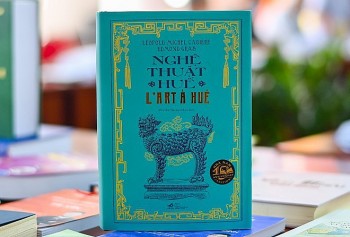 Expats in Vietnam
Inspired either by Vietnamese art or the people themselves, foreign authors often find inspiration in the S-shaped nation.