French 'Santa Claus' Loves Photographing Hoi An
A French photographer has captured the most precious moments about Vietnamese people, nature and heritage in more than 20,000 photos.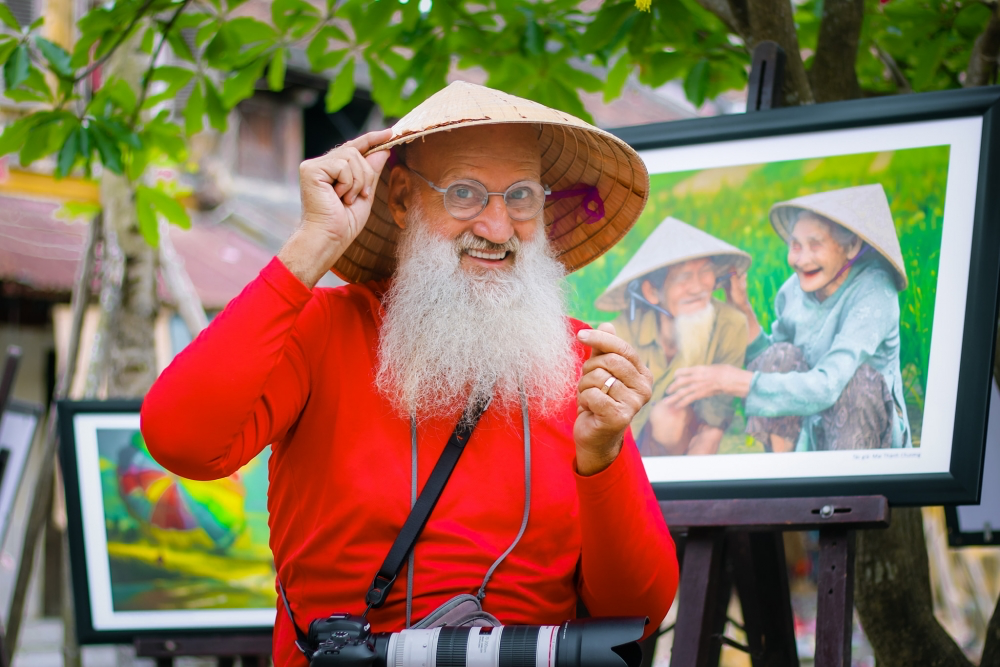 The image of a foreigner with a long white beard is very familiar to Hoi An people.
After traveling around Cambodia from North to South in 3 months, Vietnam is the next destination of photographer Gérard Gerhard. In 2018, the first place he set foot in Vietnam was Ho Chi Minh city. Gérard said: "I came to Ho Chi Minh city and was surprised that this large city of nearly ten million people feels like it still retains the energy of a village with many paths and streets and alleys. Sometimes the distance between buildings is only 1 meter, or the alleys are just enough space to ride bicycles or motorbikes and walk. Here people passing by always smile at me and make me feel welcome."
"Vietnam has a lot of preserved cultural and architectural heritage. Besides that, the traditions and good virtues of the people are preserved through the generations," said Gérard Gerhard.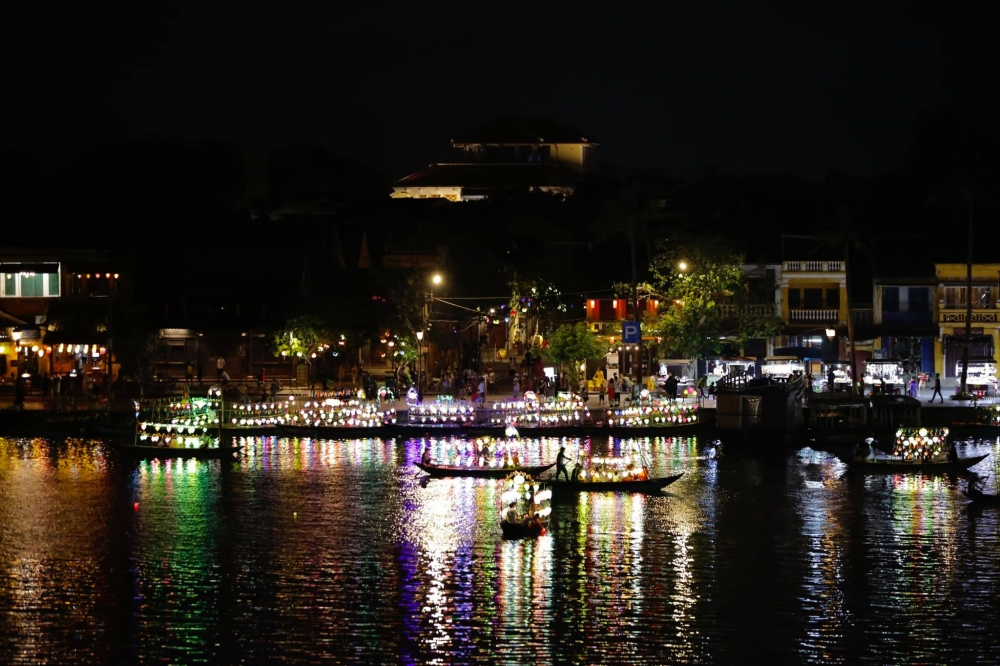 The nights of Hoi An shimmering with lights. Photo: Gerald
"Traveling for two decades, but Hoi An is where I find everything I love. So I have lived here for more than 2 years since January 2019. Hoi An Ancient Town helps me capture different photos, no two photos are the same. I went to the fresh farmers markets, sat on the small boat on the river to see the neighborhood from a different angle, got up early to watch the fishermen catching fish with their giant nets in the sunrise. Here, just cycling for 5 minutes, I can stand in the middle of the beautiful rice fields, a little further I can see the vegetable fields of all kinds of farmers in Tra Que vegetable village, watching the water buffaloes. In Hoi An, I can also go to beautiful beaches and enjoy the delicacies of the so-called food paradise."
Because of that love, Hoi An with every corner of life is recreated through the photos of Gérard Gerhard.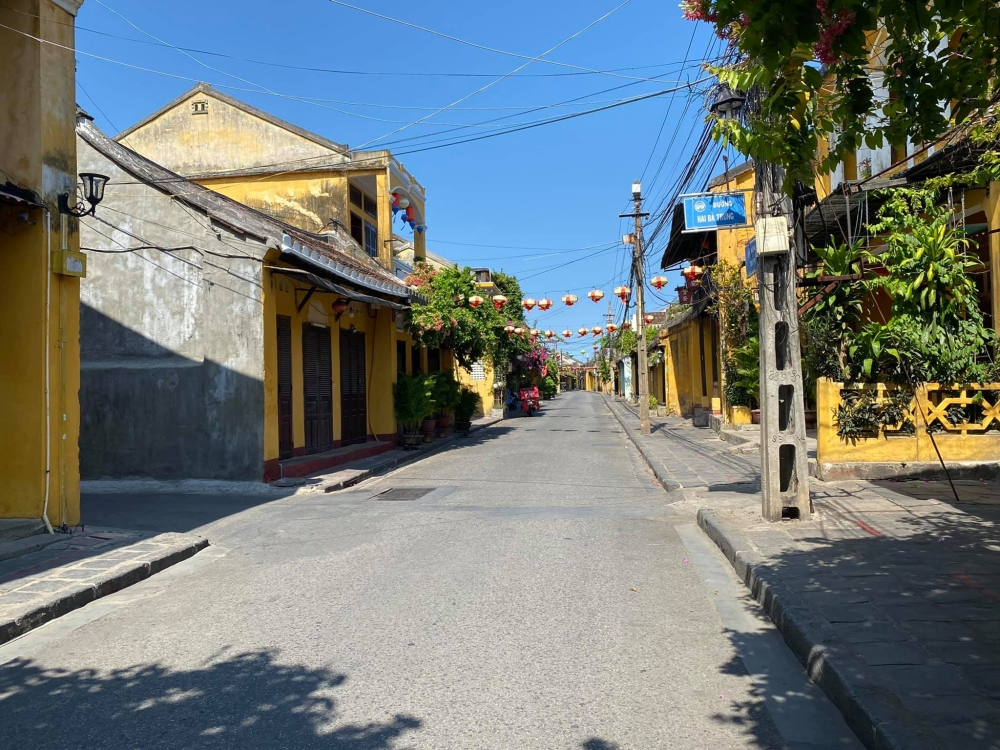 Hoi An is empty during the quarantine days due to the Covid-19 pandemic. Photo: Gerald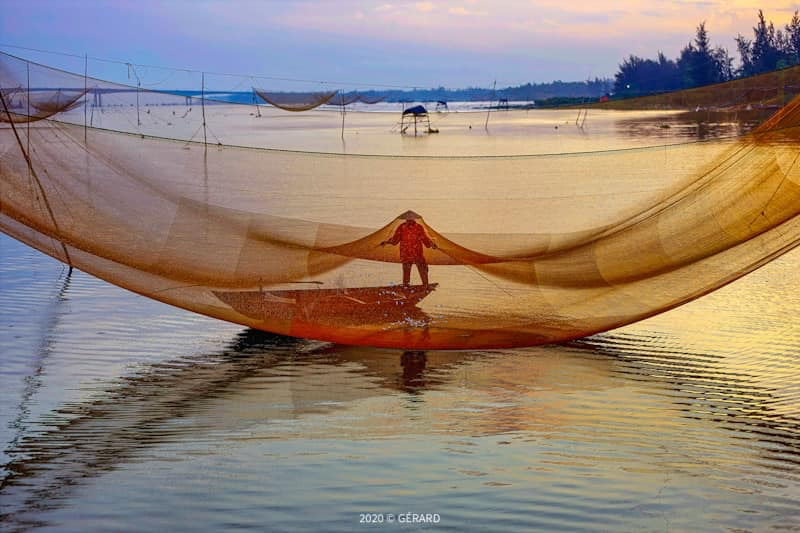 The image of Vietnamese working people has always been an inspiration for Gérard. Photo: Gerald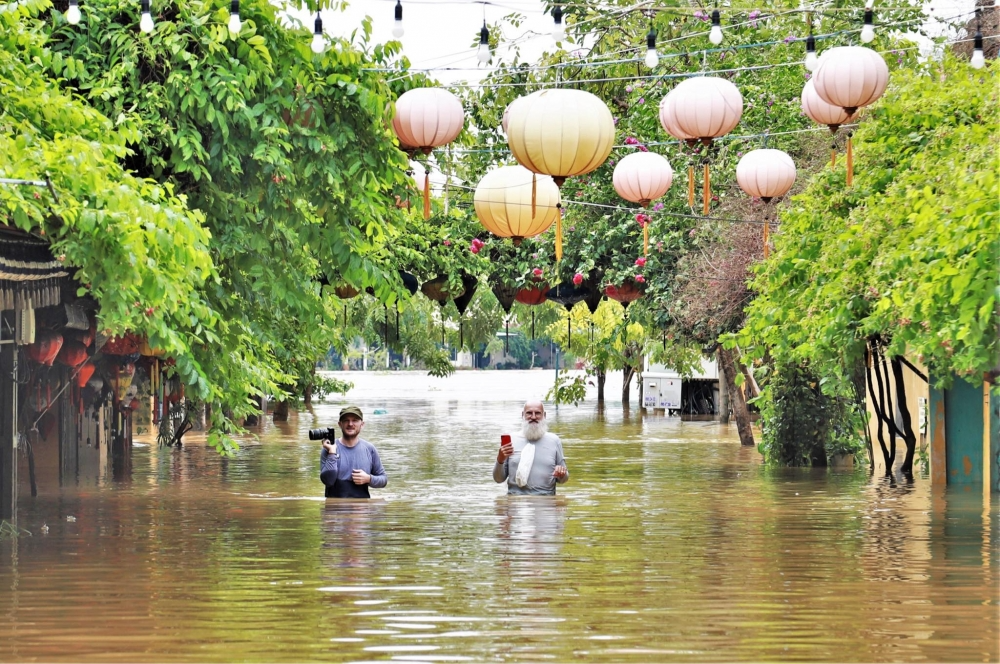 The photographer also did not hesitate to soak in the water to record images of Hoi An in the rainy season 2020. Photo: Gerald
Photo: Gerald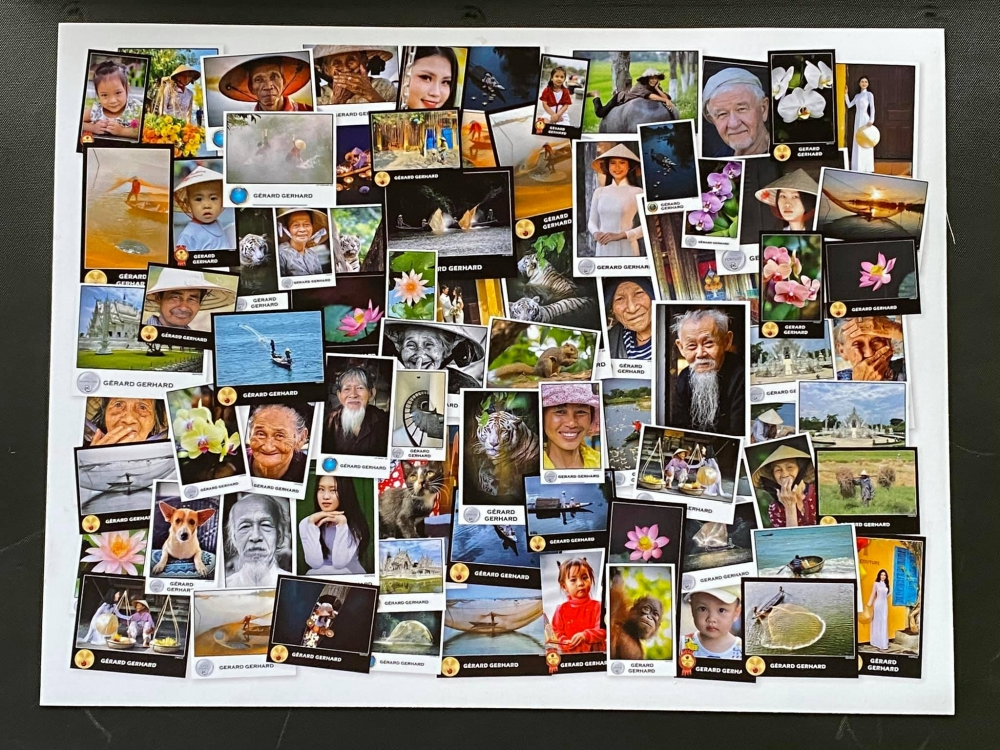 In more than 20,000 photos of the photographer, many Vietnamese faces have been recorded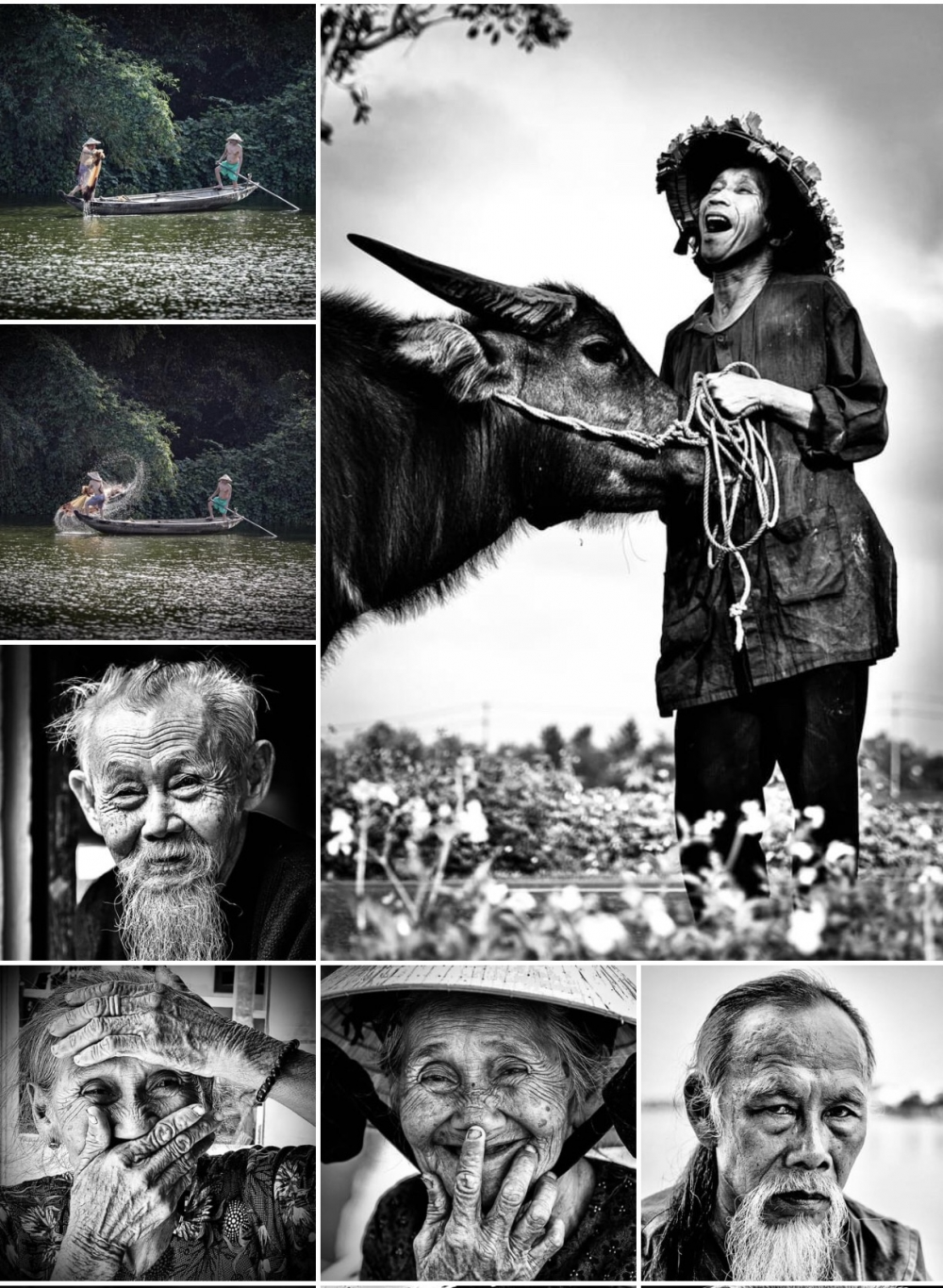 He donated some of the best photos he took to some elderly Vietnamese friends he met on his travels.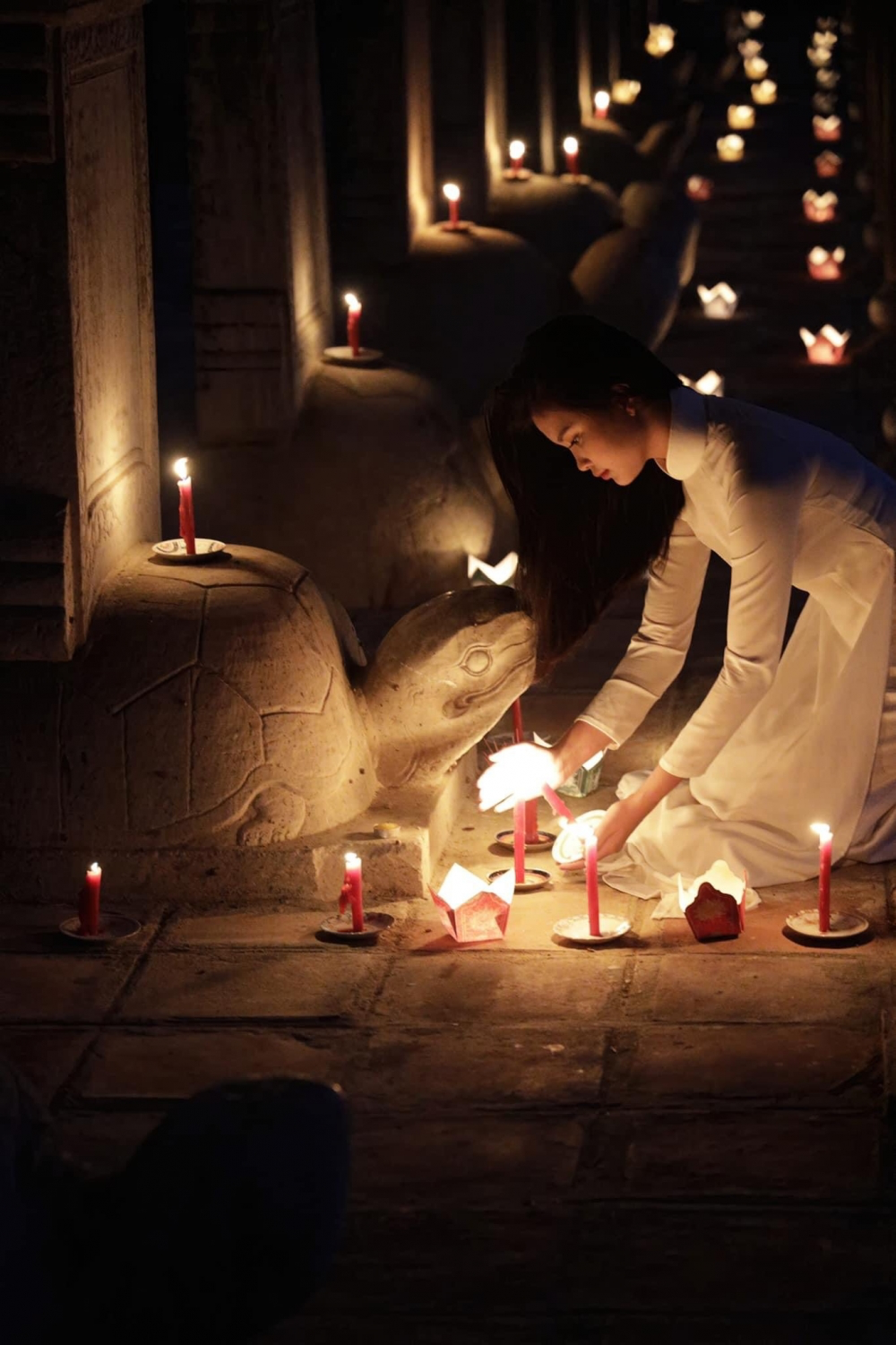 French photographer always has special affection for Vietnamese ao dai
"Ao dai in my opinion is the most elegant dress. Ao dai is worn by Vietnamese people all their lives. Especially, since school days, white ao dai has become an important part of Vietnamese girls. Ao dai combined with conical hat is like a "cherry on a cake" - the perfect combination. Ao dai really elevates the elegance of Vietnamese women," the photographer said.
Gérard is familiar and close to the people of Hoi An. He often participates in posting his images on forums, fanpages promoting Hoi An's image or participating in photo exhibitions. Last Christmas, Gérard, dressed as Santa Claus with a long white beard, gave small gifts to children around Hoi An. That is why he is also nicknamed Santa Claus. "I was helped by some friends to visit the children to bring joy into their lives. They really love presents and it's difficult to move from place to place because every child wants to hold me as long as possible. I felt unconditional love from them," Gérard said.
In the coming time, photographer Gérard Gerhard wishes to visit and travel to the northern provinces, continue to explore many places on the S-shaped strip of land. "There are many things in this wonderful country that I want to call my own home," said Gérard Gerhard.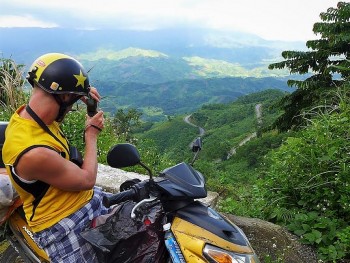 Viet's Home
Written with such love and care for Vietnam, the brilliant travel guides of Tom Divers inspire expats and foreign tourists to explore the wild, remote corners of the nation.