Hoi An named Among Top 10 Picturesque Car-free Cities Globally - Video
Hoi An has been listed among the top 10 most picturesque destinations in the world which are free of cars and motorbikes by Australian travel website Traveller.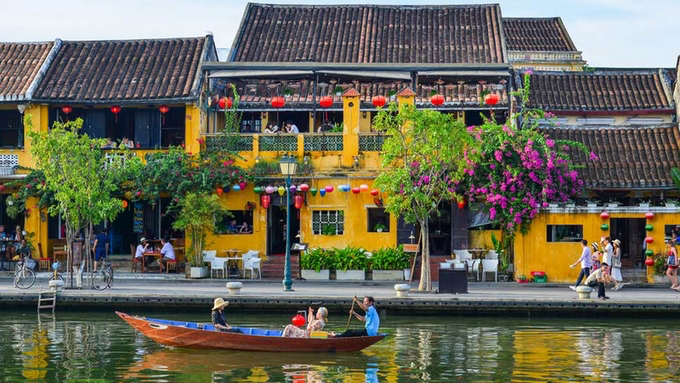 Hoi An is always a favourite destination of domestic and international tourists. Photo: City Pass Guide
Hoi An - Top 10 car-free towns in the world
Australian travel website Traveller has listed the ancient town of Hoi An in the central province of Quang Nam among the top 10 most picturesque destinations in the world which are free of cars and motorbikes.
"Vietnam's ubiquitous mopeds get short shrift in Hoi An's Ancient Town, so wanderers can amble the cobblestoned streets, window shopping for silk and tailoring services without being cleaned up by passing motorcyclists," said the website.
According to Traveller,the 15th century port town is a renowned UNESCO World Heritage site which is greatly admired by guests for its French colonial architecture notable for its colourful lanterns and photo-worthy shop houses converted into coffee shops and bars.
The ancient city is impressive with architecture designed in the French colonial period, colorful lanterns, houses and shops.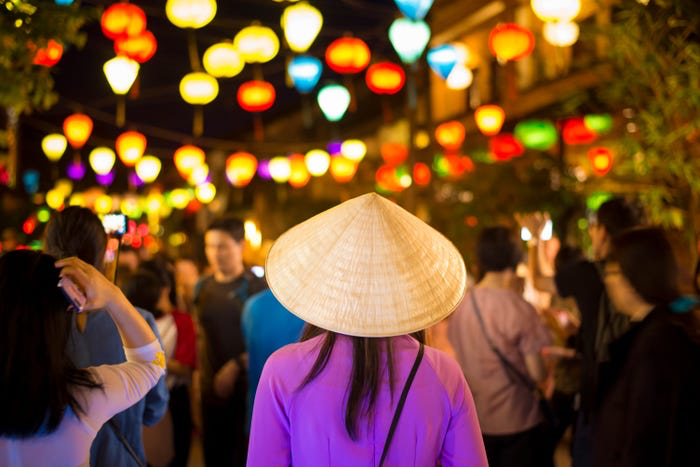 Hoi An in the night. Photo: Shutterstock/newroadboy
In Hoi An, there are many routes inside the ancient town such as Bach Dang, Nguyen Thai Hoc, Tran Hung Dao, which are not for motor vehicles. Especially for foreigners, exploring Hoi An ancient city on cyclos has been always a unique and interesting experience.
This is not the first time Hoi An has been mentioned in the rankings of prestigious international travel magazines and websites such as Tripadvisor, LonelyPlanet, and Travel&Leisure, cited NDO
In the list of top ten car-free cities in the world, Hydra Island in Greece ranked first and Rottnest Island in Western Australia.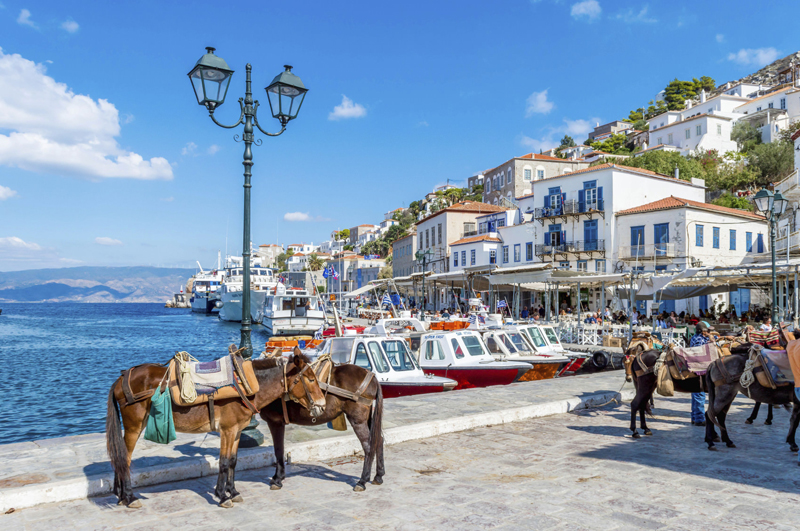 Hydra Island in Greece. Photo: NDO
Other most beautiful car-free destinations Medina of Fez ancient town in Morocco, Venice in Italy, Masdar city in Abu Dhabi, the ancient town in Jerusalem (Israel), the ancient town in Dubrovnik (Croatia), Princes Islands in Turkey and Fire Island in the US.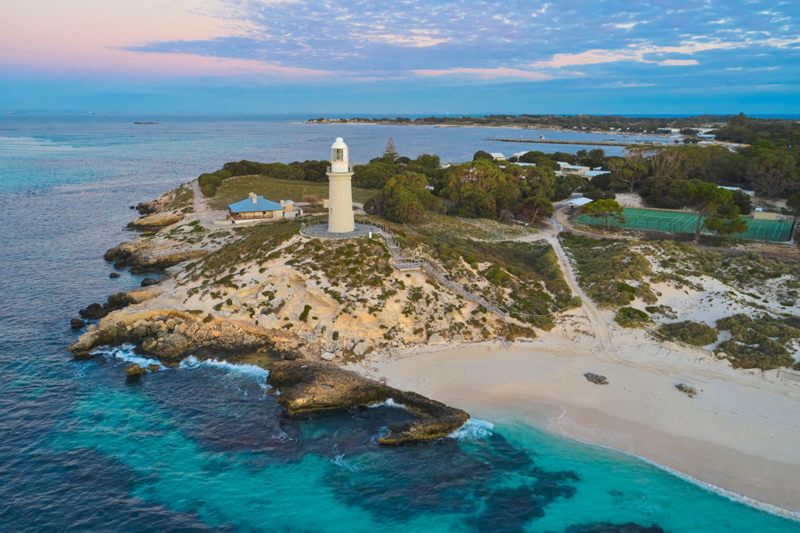 Rottnest Island in Western Australia. Photo: NDO
Why Hoi An considered as the leading global attraction for cyclists?
With the total area of Hoi An city – 60 km square, the old town of Hoi An – a piece of Hoi An city is small enough for tourists to take a cycling tour around the city. The streets in the old town of Hoi An was built hundreds of years ago so the street is more narrow than modern street now; therefore, cycling is the best way for you to experience the trips there without delay of traffic jam in rush hours, cited Travelsense.
Besides, deeply understand the problem of traffic in Hoi An, the government of Hoi An city take the rules about the pedestrian time for popular tourist streets in Hoi An city; it is the good news for cyclists to visit Hoi An. The tourists biking in Hoi An now can be safer when they can restrict risks from the motorbike and cars sharing the road with them. So, why not plan a cycling tour in the cycling city – Hoi An?
Hoi An – town of cyclists in 2021
In 2021, the old town of Hoi An has the intention to become "the town of the bikes"; all tourist streets of Hoi An will restrict motorbikes and cars in some popular tourist streets there. This is a long-lasting project Quang Nam province which began in 2004. According to Hoi An's government, converting Hoi An to a no-motor town is a way to develop sustainable tourism of Hoi An, the fewer motor vehicles contribute to the street, the safer the town of Hoi An become and the more customer will experience cuisine there.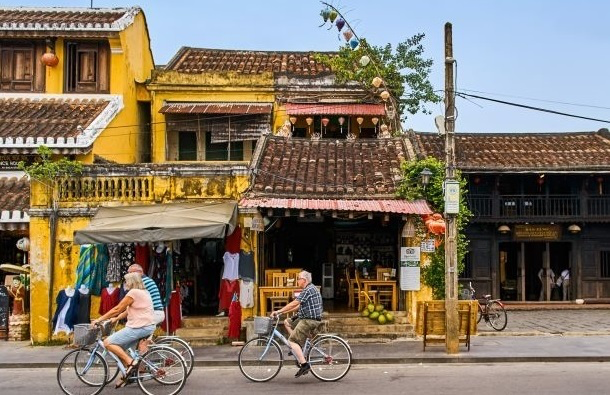 Foreign tourists ride their bike in the ancient town of Hoi An. Photo: Shutterstock/Huy Thoai
This project continued to spread to many tourist streets in Hoi An city such as Nguyen Phuc Chu street (2015), Tran Phu street, Nguyen Hue street, Cong Nu Ngoc Hoa Street (2017). In 2020, the old town of Hoi An will also continue to extend the pedestrian zones to Phan Chu Trinh street which is a famous tourist attraction of the ancient town of Hoi An and home of many traditional shops, the paradise of traditional cuisine there from 6 p.m. to 9:30 p.m. and in 2021, the restriction will be taken action from 3 p.m to 9:30 p.m.
Until 2021, the number of pedestrian streets in Hoi An will rise to 5 streets after three-time changes: 2015, 2017 and 2021. After extension of "no-motor town" project, the banning time also makes a little change; the government did not divide the banning time regarding to the weekday and weekends but they divide a day from 9 a.m. to 11 a.m. and 3 p.m. to 10 p.m., they are peak time of the ancient town of Hoi An where the number of tourist pouring to the center of the town reach the peak. Therefore, the motor ban is the best choice to restrict traffic jams as well as confusion in security in the heritage area, cited Travelsense.
Hoi An among Asia's most beautiful towns
U.S. cable news channel CNN has listed the 400-year-old Hoi An Town in central Vietnam among "the most picturesque" in Asia.
The UNESCO heritage site in Quang Nam Province ranks fourth in the list of 13 most beautiful towns in Asia, behind another UNESCO site, George Town in Malaysia, the beautiful river town of Zhouzhuang in China and Japan's Yufuin.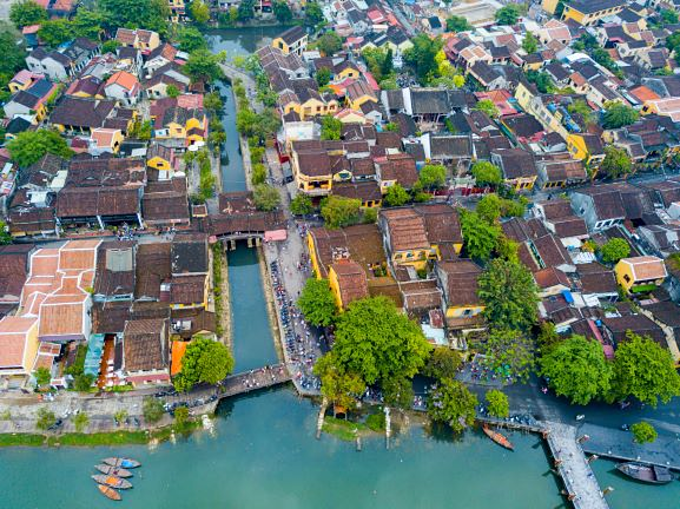 An aerial view of Hoi An in central Vietnam. Photo by Shutterstocks/Anthony Tran.
Hoi An, which used to be the busiest trading port in Southeast Asia in the 16th century and was famous for ceramics and high-quality silk, is now "a heaven for photographers, foodies and architecture lovers", CNN said.
"Thanks to centuries as an important trade hub, the narrow streets of Hoi An ancient town feature rows and rows of charming mustard-hued merchant houses though many have since been transformed into low-key restaurants, bars, design boutiques and tailors' shops."
Hoi An - Land of ancient secrets. Video: VnExpress
For many, Hoi An is not just a collection of 16th century houses for which the former port town has been recognized by UNESCO as a world heritage site. A cuisine particular to the town, influenced by many different cultures including Japan, China and Portugal, is a major part of its attraction too, according to VnExpress.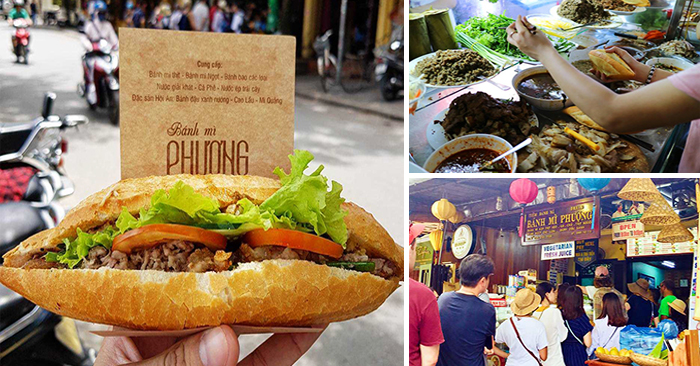 Banh mi in Hoi An. Photo: Globaltravel
Don't miss the array of delicious food experiences, from banh mi, a Vietnamese single-serving baguette filled with various savory ingredients, at the famous Banh Mi Phuong Restaurant (2B Phan Chau Trinh) that has been praised by bloggers and foreign media for several years now. Anthony Bourdain referred to the banh mi here as "the world's best", CNN said.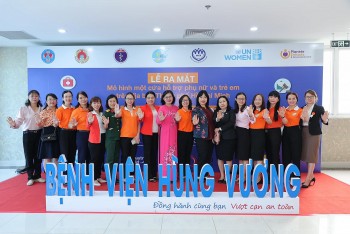 Viet's Home
What is the one-stop centre for women and children experiencing violence?