Top 5 Relaxing Holiday Destinations in 2021
Holidays are for relaxation and have a good time with your family and friends. Take a look at these 5 relaxing holiday destinations for 2021.
It needn't be the pandemic that's got you worn out. You might be tired from working long hours. Studying hard for your exams. Or dealing with personal issues. Whatever it is, you want to spend your vacation relaxing.
While you could stay home for that vacation (staycation), play online bingo and other casino games to have fun, you have another option. Below are five of the most relaxing holiday destinations that will help you get away from your everyday life for a week or two.
The importance of taking a vacation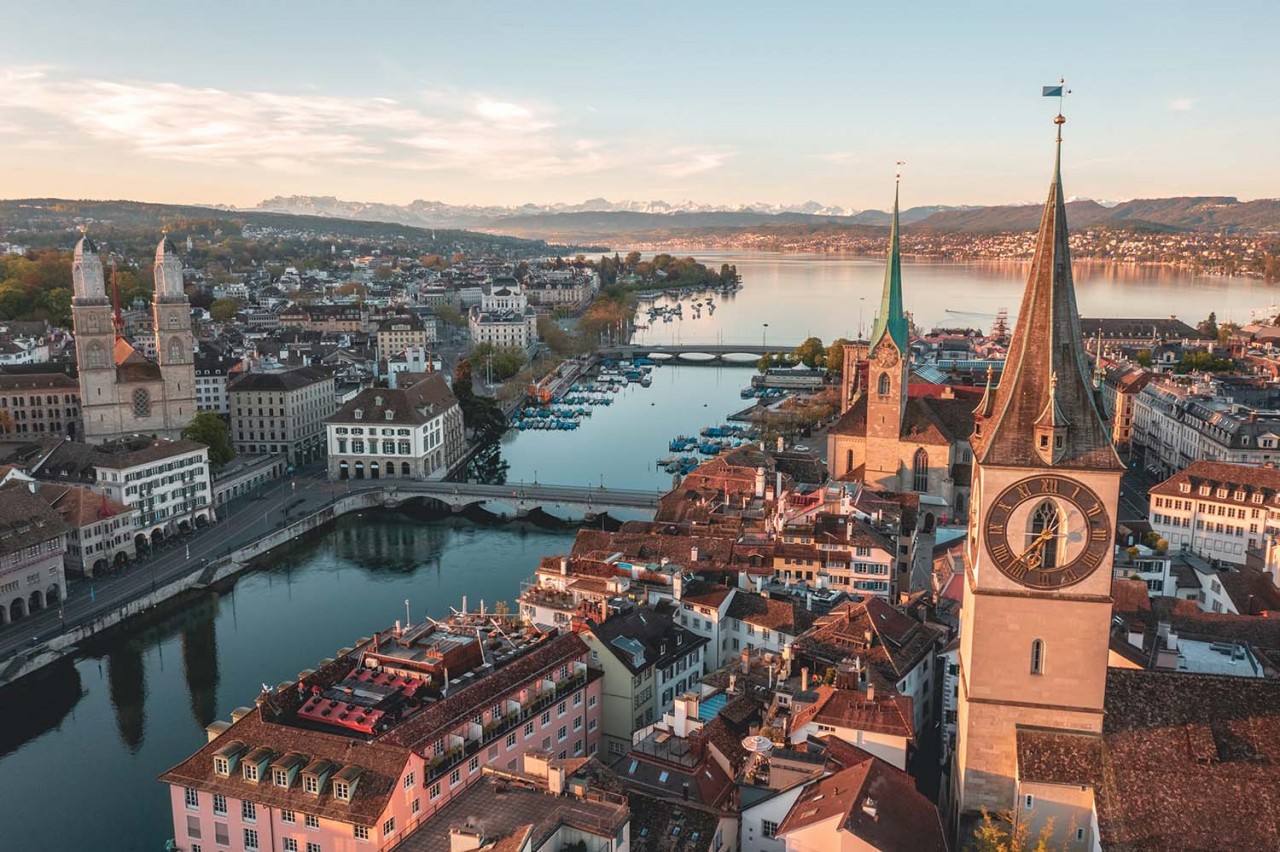 Photo, Henrique Ferreira.
People in the U.S. are working more hours and taking less time off, bringing on various mental and physical health challenges. When work is overwhelming and your work-life balance feels out of whack, it's time to ask yourself, "Should I go on vacation?" Taking a vacation offers many health benefits, but there are factors preventing people from taking a break.
For example, layoffs and lean staffing make it difficult for people doing the work to get away. Some fear that taking a vacation will make them appear less committed than coworkers. The seven health benefits of taking a vacation outweigh the stressors that can come with planning a getaway.
Studies have shown that taking time away from the job can have physical and mental health benefits. People who take vacations have lower stress, less risk of heart disease, a better outlook on life, and more motivation to achieve goals.
Stress can contribute to heart disease and high blood pressure. For both men and women, the New York Times reported, taking a vacation every two years compared to every six will lessen the risk of coronary heart disease or heart attacks.
Neuroscientists have found that chronic exposure to stress can alter your brain structure and bring on anxiety and depression. When you take a vacation, feelings of calm arise and relieve stress, which allows the body and mind to heal in ways that it couldn't if it were still under pressure.
Many who return from vacation are more focused and productive. Studies have found that chronic stress can make it difficult to achieve certain tasks and cause memory problems. Taking time off can be like getting a tune-up for the brain, improving your mental health and cognition.
Employees who take regular time to relax are less likely to experience burnout, making them more creative and productive than their overworked, under-rested counterparts. Another way to manage burnout is through the Oxygen Mask Rule: "Secure your masks before assisting others." In other words, address your mental, physical and spiritual needs before committing to responsibilities benefitting others outside of your immediate family.
5 relaxing holiday destinations for 2021
1. Zurich, Switzerland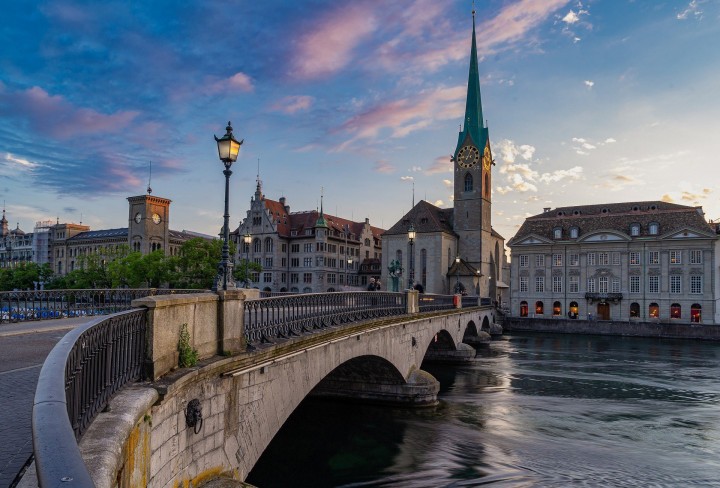 WorldWideWendy
Zürich, largest city of Switzerland and capital of the canton of Zürich. Located in an Alpine setting at the northwestern end of Lake Zürich, this financial, cultural, and industrial centre stretches out between two forested chains of hills, about 40 miles (60 km) from the northern foothills of the Alps. Two rivers, the Limmat and Sihl, run through the city. Zürich's western and northeastern limitations are formed by the Albis mountains (which include the 2,850-foot [870-metre] Üetliberg, considered the "top" of Zürich, with an idyllic view of the lake, mountains, and city) and by Zürichberg, a wooded hilly area. Area city, 34 square miles (88 square km).
Culturally vibrant, efficiently run and attractively set at the meeting of river and lake, Zürich is regularly recognised as one of the world's most liveable cities. Long known as a savvy, hard-working financial centre, Switzerland's largest and wealthiest metropolis has also emerged in the 21st century as one of Central Europe's hippest destinations, with an artsy, post-industrial edge that is epitomised in its exuberant summer Street Parade.
Much of the ancient centre, with its winding lanes and tall church steeples, has been kept lovingly intact. Yet Zürich has also wholeheartedly embraced contemporary trends, with the conversion of old factories into cultural centres and creative new living spaces. Nowhere is that clearer than in Züri-West, the epicentre of the city's nightlife.
A recent ranking of the quietest cities in Europe put Zurich at the very top. Want to enjoy a luxurious, calm, and classy vacation? Visiting Zurich should be at the top of your list. Those who want to have a little more adventure can always take a train and explore other parts of Switzerland.
2. Munich, Germany
Photo: Getty Images
Tall tankards and high-tech cars, edgy art and Lederhosen – Munich is a city where traditional and modern sit side by side like few places on earth.
Beer has been part of Munich life for at least seven centuries and the brewing tradition is very much alive and kicking today. Nowhere else in Europe has a beer tradition quite like the Bavarian capital with six mammoth breweries pumping out world-class suds to hundreds of beer gardens and beer halls. And the climax to the Munich beer year is, of course, the famous Oktoberfest, attended by over six million people. Germany's 'purity law' guarantees there's nothing in your Mass (1L tankard) that shouldn't be, so if you can lift the thing – 'Prost!' (Cheers!)
Munich has long been known as the 'city of art and beer', so before you head off to the pub, take some time to savour the local art scene. The Kunstareal, Munich's art quarter, is the place to start, with four major venues displaying everything from Dutch masters to 1960s design. The city also boasts some world-class museums focusing on topics as diverse as Oktoberfest, porcelain and BMW cars. And if that weren't enough, there are still royal palaces to explore – the legacy of 700 years of rule by a single family, the Wittelsbachs.
The locals have a word for it – Gemütlichkeit – that untranslatable intermingling of cosiness, well-being and laid-back attitude. In Munich you will sense it most under the fairy lights of a summer beer garden, people-watching in the English Garden and behind the wheel of a BMW heading south. It may be just the local character, but a large share of Gemütlichkeit must come from the fact that the Bavarian capital is one of the most affluent cities on the planet, it's economy larger than most small countries, its infrastructure well-tended.
Munich's various quirks, the things that make the city the place it is, might be what stick in the memory most. Whether it be the inebriated oompah band, that special knife for eating monster radishes, the Bavarians outrageous dialect, the mad hat traditions of the Oktoberfest or the surfers on the Eisbach wave – you're sure to discover some freakish aspect of Munich life every day. And then there is the local garb – nowhere else in central Europe do the locals don their traditional costume – the famous Lederhosen and Dirndl – as readily as the Münchners, so why not join them?
3. Vancouver, Canada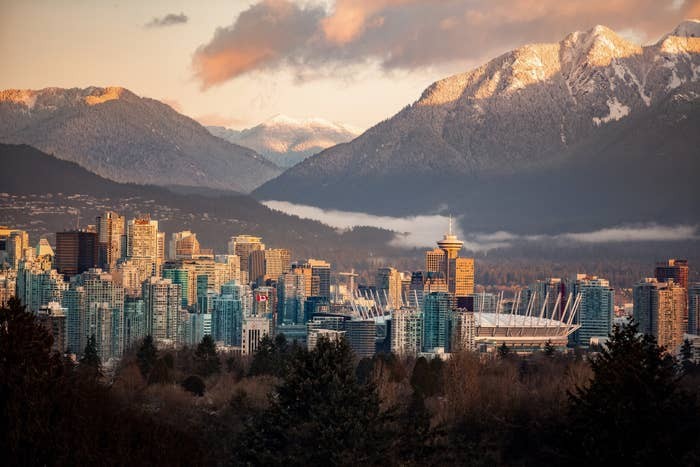 Photo: BuzzFeed
Even by North American standards, Vancouver is a young city. But what it lacks in history it compensates for in scenery. Surrounded by mountains and beaches, Vancouver is both an urban and a natural playground: Its chic atmosphere, high-fashion boutiques and fondness for health-conscious eating have earned it the nickname "Hollywood North." Sitting nearly 1,300 miles north of its nickname namesake, Vancouver and its breathtaking backdrop has been the setting for a bevy of popular television shows and major motion pictures, so don't be surprised if you recognize landmarks from your favorite scenes or stumble upon a production in progress.
But this mitten-shaped city on Canada's western edge draws in more than pop culture junkies. Hiking, mountain biking, kayaking, whitewater rafting and skiing will beckon to your adventurous side (and are especially accessible on one of the best Vancouver tours). Looking for a little rest and relaxation? Try lounging along the 11 miles of beaches or in one of the numerous parks. During the cold weather, you can duck inside one of the top-notch museums or swing your kids by one of the family-friendly attractions, like Granville Island or the Capilano Suspension Bridge. When you add excellent shopping, dining and nightlife scenes to the mix, you'll see why many praise Vancouver as a go-to getaway for the multifaceted traveler.
4. The Seychelles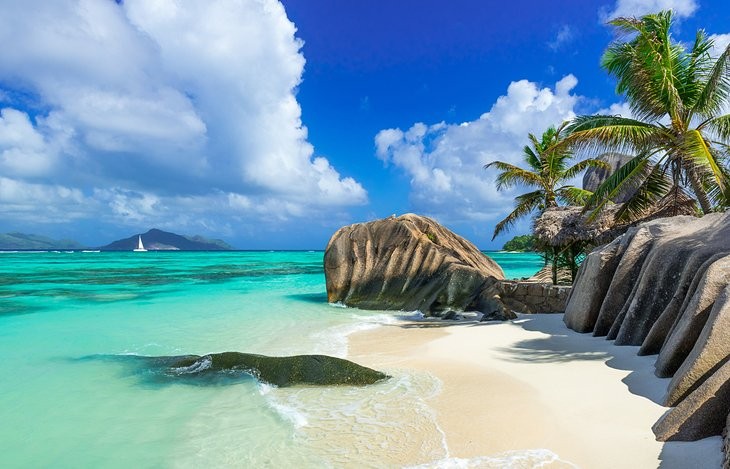 Photo: PlanetWare
On the list of the world's most romantic destinations, the Seychelles are about as close as you can get to the top. Located in the Indian Ocean off the coast of East Africa, the cluster of 115 islands is a mix of populated ports and never-inhabited coralline islets. Travelers visit the Seychelles for the culture of its capital city of Victoria and the pristine beaches only reachable by private yacht. Travel to the Seychelles and hike along its rugged granite cliffs or simply relax in the surf and sand.
Travelers planning to visit the Seychelles should consider the effect that two monsoon seasons have on the area's climate. The southeast monsoon season hits each May through September and brings with it cool breezes and cloudy skies. The northwest monsoon season means clear skies and clear waters, along with high temperatures and, at times, rain. Seychelles travel reaches a peak during July and August and during the winter holiday season through the New Year. Many travelers, however, choose to visit the Seychelles in November and April for a mix of both seasons.
f you do visit the region, a trip to the Vallee de Mai on Praslin is not to be missed. The area is home to the original palm trees of the region. It's often called the 'Garden of Eden' by visitors.
5. Budapest, Hungary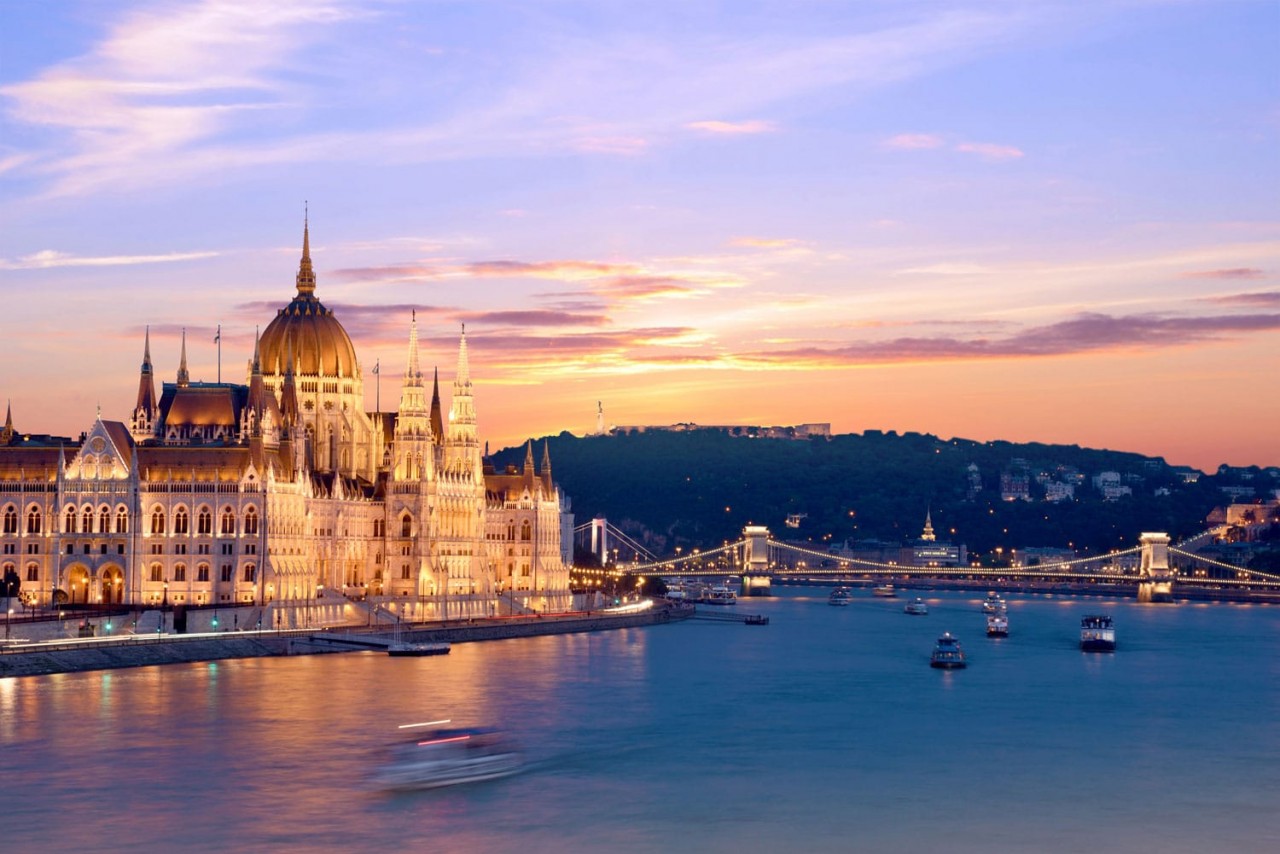 Road Affair
Welcome to Budapest. To put it simply, if you haven't been here, it's time you make plans to do so. The city appeals to many: You can step out of a thermal bath and right into a nightclub (and then back into the bath). In a city that dates back to the Old Stone Age, visiting history buffs can take their pick between Roman, neo-Gothic, Renaissance and Ottoman architecture at sites like Buda Castle and Fisherman's Bastion.
Budapest is more than just the political capital of Hungary – it's also the commercial and cultural nexus. From its multifaceted restaurant scene to its rich Jewish heritage, culture extends from nearly every inch of the Pearl of Danube. Split by the Danube River and composed of three main regions – Pest, Buda and Óbuda – Budapest meshes modern conveniences with ancient architecture and grassy parks. Whether you're searching for cuisine, shopping or museums, a multitude of all await you in Budapest. And prices are fair enough that you won't have to choose – you can indulge in them all.
Visitors hoping to sample some local foods and crafts may want to spend an afternoon walking around Central Market Hall. This giant market has stood since the late 19th century.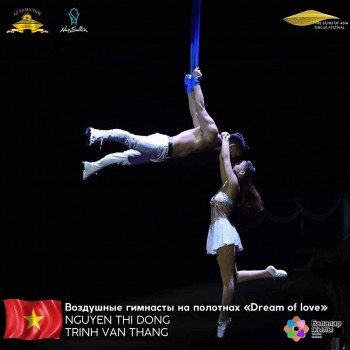 World
The Echo of Asia, an international annual circus festival returned to the stage of the Kazakhstan capital after a two-year suspension caused by the outbreak of the Covid-19 pandemic.