Top 6 Best Activities to Enjoy in Sapa
Sapa has been a famous destination in Vietnam for many years for its natural and pristine beauty, and tranquility. Here is some best activities and places you can visit while visiting Sapa.
Sapa is oriented to make the most of the spectacular views emerging on clear days; it overlooks a plunging valley, with mountains towering above on all sides. Views are often subdued by thick mist rolling across the peaks, but even when it's cloudy, local hill-tribe people fill the town with color.
If you were expecting a quaint alpine town, recalibrate your expectations. Modern tourism development has seen Sapa's skyline continually thrust upwards. But you're not here to hang out in town. This is northern Vietnam's premier trekking base, from where hikers launch themselves into a surrounding countryside of cascading rice terraces and tiny hill-tribe villages that seem a world apart. Once you've stepped out into the lush fields, you'll understand the Sapa area's real charm.
Let's check out these 6 best activities to enjoy in Sapa.
1. Trekking And Photo Shoot At Cat Cat Village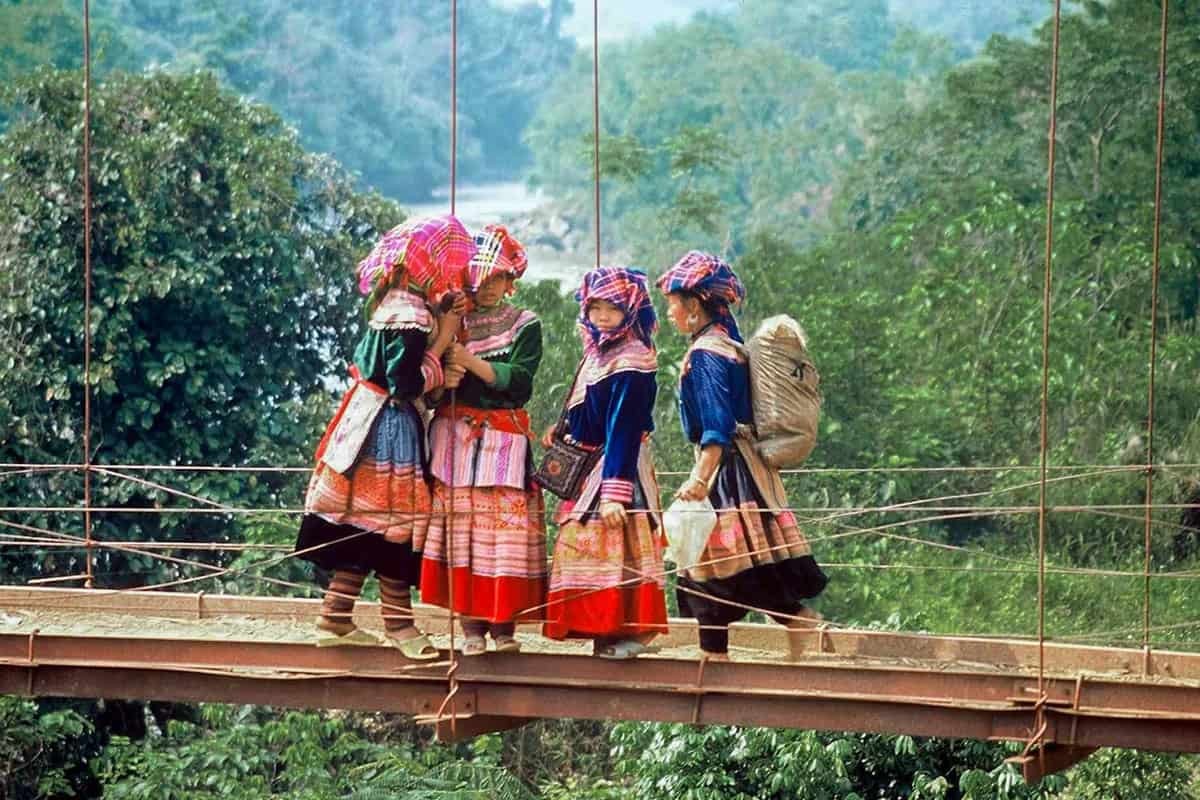 Photo: Vietnam Discovery Tour
Nestled in a beautiful valley about three kilometers from Sapa Town, Cat Cat- the old village of ethnic groups- attracts tourists from all over the world for its distinctive customs and practices which have been lost in almost ethnic villages. The village is within easy walking distance from any hotel in downtown Sapa.
Cat Cat cultural village was formed in 19th century by the gathering of some families belonging to some ethnic groups living in mountainous areas of northern Vietnam, especially Black H'Mong .They lived next to each other along the mountain side and cultivated surrounding their home. Rice and corn were grown in terraced fields, while traditional handicrafts such as twisting flax and weaving fabric have been well-kept. Through times, Cat Cat Village has transferred to one appealing feature of Sapa's tourism.
Visiting Cat Cat, tourists will be impressed by the peacefully picturesque scenery. People can easily catch sight of women sitting in front of the loom with colorful pieces of brocade, while children playing around with pets or even livestock. From the plain brocade, then women can carefully dye them with special leaves and embroider beautiful patterns of flower and animal on them. Moreover, many residents of Cat Cat Village are also skillful at manipulating sophisticated gold and silver jewelry.
Cat Cat Village gives tourists a chance to have a glimpse into the daily life of local ethnic people, as well as take part in traditional activities such as weaving fabric. It is also a good opportunity to purchase some traditional souvenirs and handicrafts right from the craftsmen. People can also try some local food selling the way upcoming to the hill.
2. Exploring the ancient stone church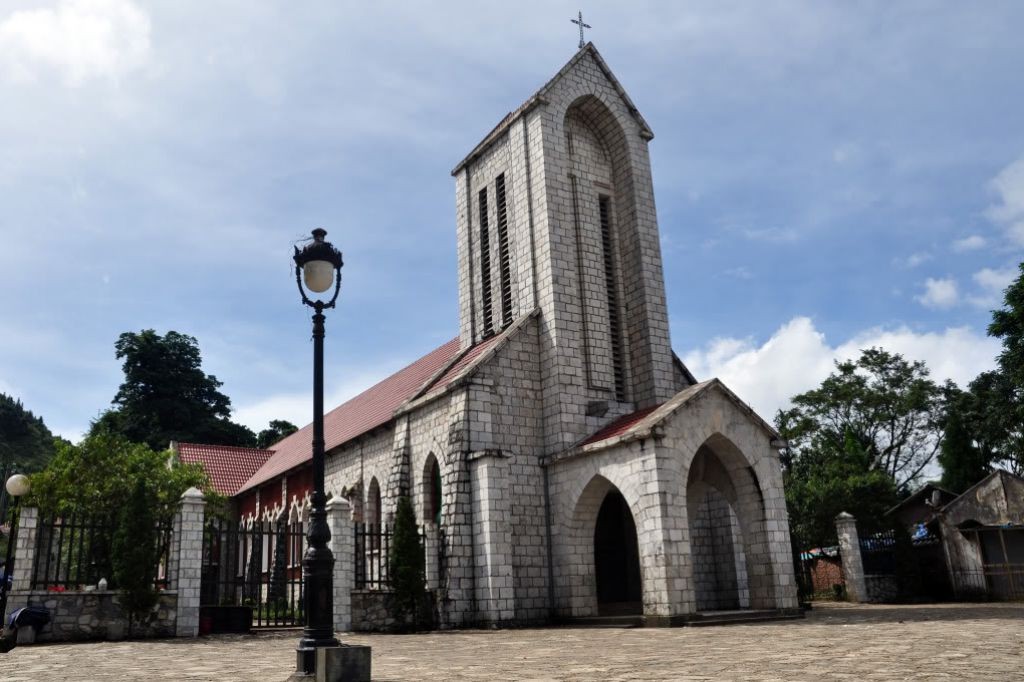 Photo: Lao Cai
Sapa is an attractive tourist destination in the northwest of Vietnam. Beside a lot of imposingly natural landscapes, Sapa also owns some strikingly architectural structures and one of the most famous ones is the ancient stone church. Thanks to its unique French architecture, it becomes an indispensable place attracting a lot of tourists in Sapa tours to visit all year round.
Geographically, the ancient stone church is nearly surrounded by Ham Rong Mountain in the back, creating an extremely imposing scenery for the church. In the front side, there is a large and flat ground which is used to hold some outdoor activities during periodical festivals of ethnic groups. Especially, located at the center of Sapa Town, the ancient stone church deserves to be recognized as the symbol of this cloudy town.
In fact, the ancient stone church is also known as Church of Our Lady. In 1985, the French began to build it in Sapa. As for its architecture, the church was designed in the style of Romanesque and Gotic architecture and it is fortunately still intact nowadays. In your Sapa tours, you can admire it through the soaring lines of elegant roofs, domes and belfry with the pyramidal shape. Generally, the church was mainly built with marble while its roof was tiled and its ceiling was whitewashed. In particular, all of its walls and floors were made of hewn stones thus making the church much reliably solid. Through a large number of punctilios, it shows the artistic skills in the architecture of French architects in the previous time.
3. The Longest Pass In Vietnam – O Quy Ho Pass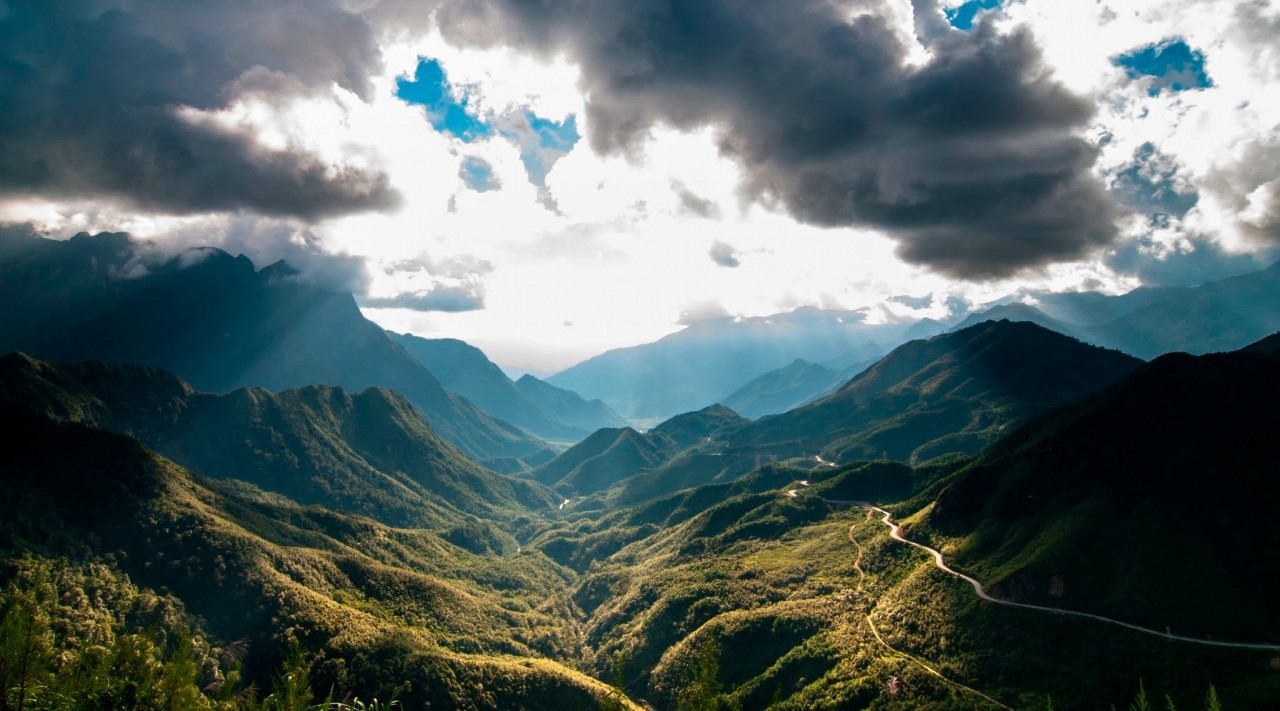 Photo: Pinterest
O Quy Ho is one of the 4 most daunting passes in Vietnam's northwestern region. The other three are Ma Pi Leng in Ha Giang province, Khau Pha in Yen Bai, and Pha Din between Son La and Dien Bien province. The beauty and magnificence of O Quy Ho pass inspires adventure lovers.
The 50-km long O Quy Ho pass, also known as Hoang Lien Son or May (Cloud) pass runs through the Hoang Lien Son range connecting Lai Chau and Lao Cai province. The pass is associated with a legend about the Love waterfall, where a fairy and a lumberjack named O Quy Ho met and fell in love. Because they could not get married, the fairy turned into a bird and flying over the mountain, called out his name "O Quy Ho". The pass is also called "Cloud" pass because it is obscured by clouds the year round. Vu Truong Giang of Sa Pa township says that from the pass, visitors can admire the imposing panorama of Fansipan mountain, the highest mountain in Indochina: "O Quy Ho pass, called the Sa Pa heaven's gate, is the highest point of Vietnam's roads, 2,000 meters above sea level. At the top of the pass, you can see Lai Chau's beautiful valleys below. When it is sunny in Lai Chau, the passes of Lao Cai province are often shrouded in clouds."
4. Ham Rong Mountain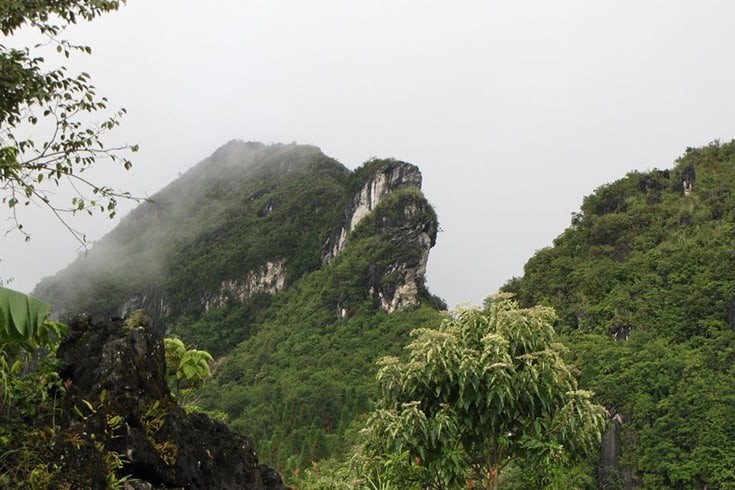 Photo: Vietnam Discovery Travel
Being shaped like a dragon's head dimly looming in the thin veil of the early morning, Ham Rong (Dragon Jaw) Mountain that is fine combination of man-made and natural landscape is an attractive tourist area in the center of Sapa town.
Ham Rong is home to numerous kinds of flowers and orchard gardens. Wandering stone paths leads tourists to wild peach forest, then orchid gardens with more than 6000 orchid plants belonging to 194 kinds. Besides, there are a lot of indigenous and exotic flowers grown along the paths like Lily of the Nile, hydrangea, geraniums, ox-eyed daisy and cheery blossom. Mountain fruits like peach, plum, and pear are also found here. The scenery hidden in the fog and echo sound from bamboo flute of Hmong minority boy change this place into a heaven on the earth.
Another interesting activity is conquering San May (Cloud Yard), the peak of Ham Rong Mountain at the altitude of 1800m to enjoy the imposing panorama of Sapa town. In sunny days, from here tourists can even see the peak of Fansipan under clear sky with white cloud floating around. Along the way to San May, tourists may drop by Cong Troi 1, Cong Troi 2 (Heaven Gate1 and 2) for resting and photo taking. These places also offer visitors a great view to French villas and terraced fields below.
5. Trekking Route Muong Hoa Valley – Ancient Rocks Sapa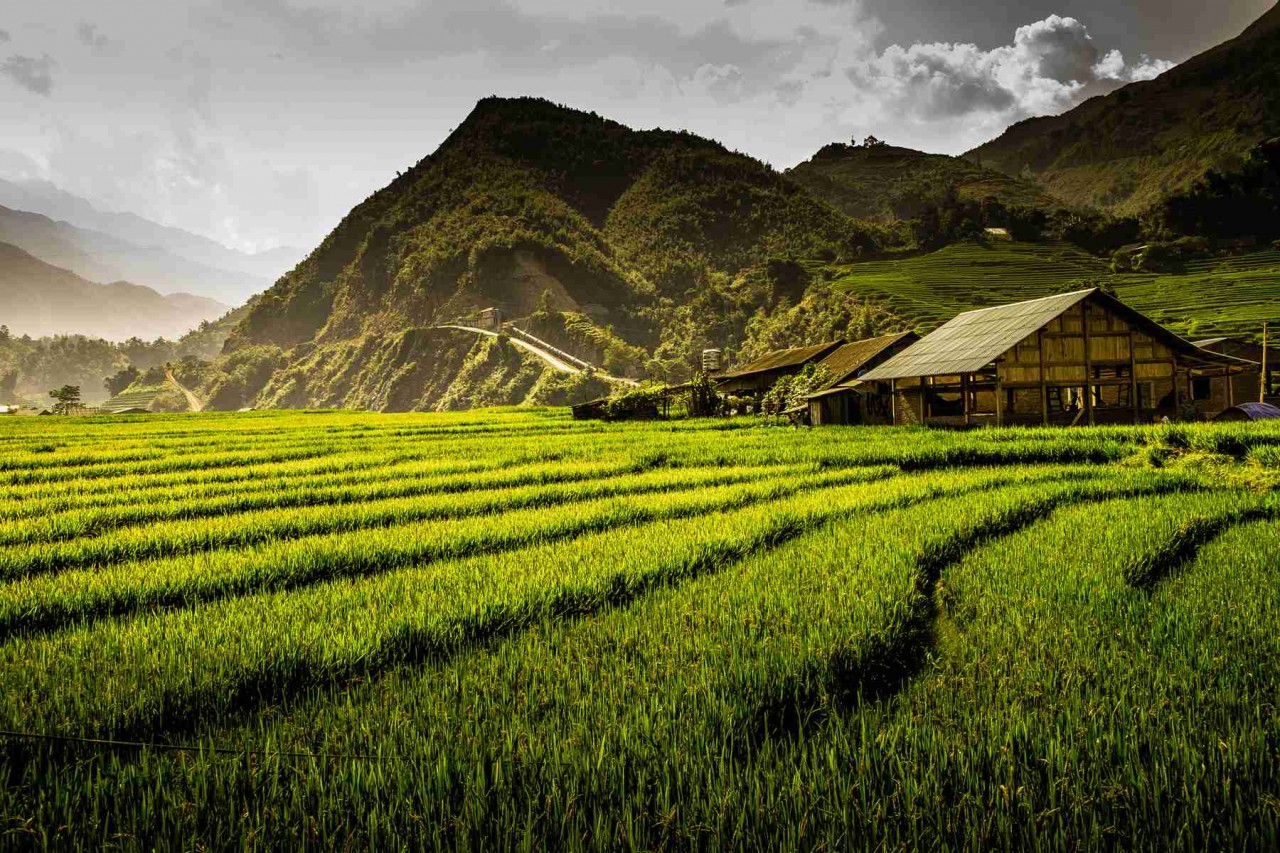 Photo: TuraVietnam
Located in Hau Thao Commune just about 10km from Sapa, owning a cool fresh climate with diverse nuances, the emerald green Muong Hoa Valley features some of the most breathtakingly picturesque landscapes in Vietnam. Home to Ban Ho, Lao Chai, Ta Van, Hau Thao, Ta Phin, and Su Pa ethnic minority populations, Muong Hoa Valley is the largest farmland in Sapa and a culture-rich place that can hardly found elsewhere.
However, what makes Muong Hoa special is that the terraced fields in the valley result from the combination of the water rice planting technique in the narrow valley terrain of the Giay people and ground-breaking techniques on the high mountains of the H'mong and Dao peoples. The natural beauty combining with the creativity of the human working on the paddy fields has created an enchanting venue full of attractive romantic scenery.
That is why Muong Hoa Valley is one of the most appealing tourist attractions in any Sapa tours that alluring a large number of both domestic and international tourists. Just get here, sit back and contemplate the scenes of Muong Hoa Valley, your stresses and worries will be gone.
6. Silver Waterfall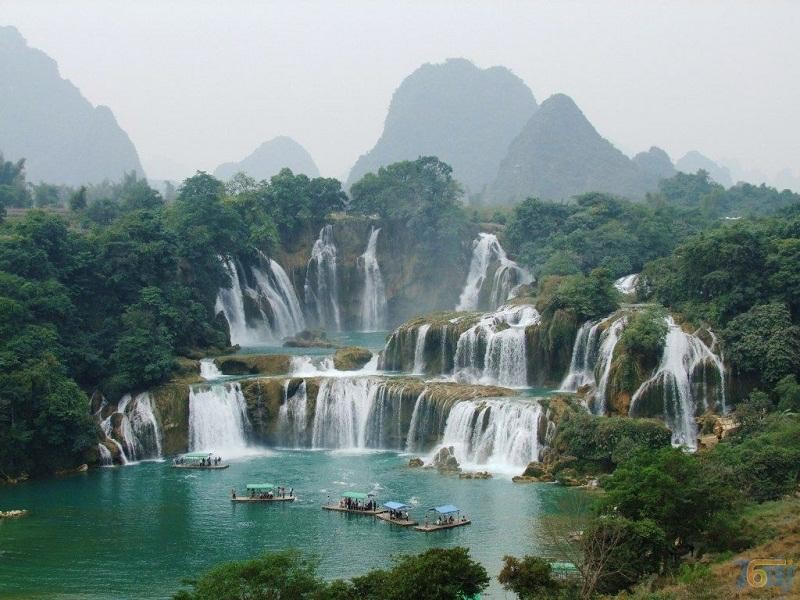 Photo: Trekking Sapa
With its majestic and stunning appearance, throughout the years, Thac Bac Waterfall (Silver Falls) has always succeeded in attracting thousands of visitors, both domestic and international. Originating from an admirable height, the silver water of the waterfall strongly flows down the cliff, splashing and growling, creating magnificent waves with white foams and refreshing vibe. Not matter which season of the year, Thac Bac Waterfall always lure travelers to stop by.
Unlike other tourist attractions of Sapa, the Thac Bac Waterfall is located 12 kilometers from the center of Sapa, making it rather quiet and peaceful. Although it may take quite some times to get to the waterfall; however, at the end of the journey, you will find the distance absolutely worth it.
On the way to Thac Bac Waterfall, you will easily spot the diverse and lively beauty of Sapa. On one side of the road, there are mountains with vast with breathtaking pine forests, rubber rigs and other types of plants. On the other side, you shall find extensive fields which all never seems to end. Such stunning landscapes lie in the land of Sapa, so serene and soothing, almost like there has never been a single person set their foot there. The tranquil way will make you relax and calmer than you ever thought.
Another interesting fact about Thac Bac is that the waterfall is that the place is located on the height of 1,800 meters, under O Quy Ho Pass. With such an impressive position, from the top of Ham Rong Mountain – which lies near the center of Sapa, one can clearly see Thac Bac Waterfall.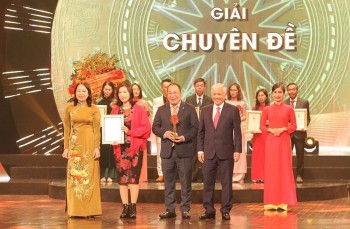 Overseas Vietnamese
VietnamTimes (Viet Nam Union of Friendship Organizations) is a reliable address for overseas Vietnamese to quickly and objectively update political, economic, cultural, and social news. The agency has created a helpful forum and connection between expatriates and the motherland.