Top 7 Best Options For You To Make Money In 2022
In 2022, with the hope that the economy will improve, here are the best ways and options possible that you can consider if you want to make or invest some money for the future.
Everyone wants to build a large lump sum in their bank, but only some people are willing to work hard to grow their finances. If you have savings, you might want to maximize them to improve your financial security and achieve your personal goals.
1. Options Trading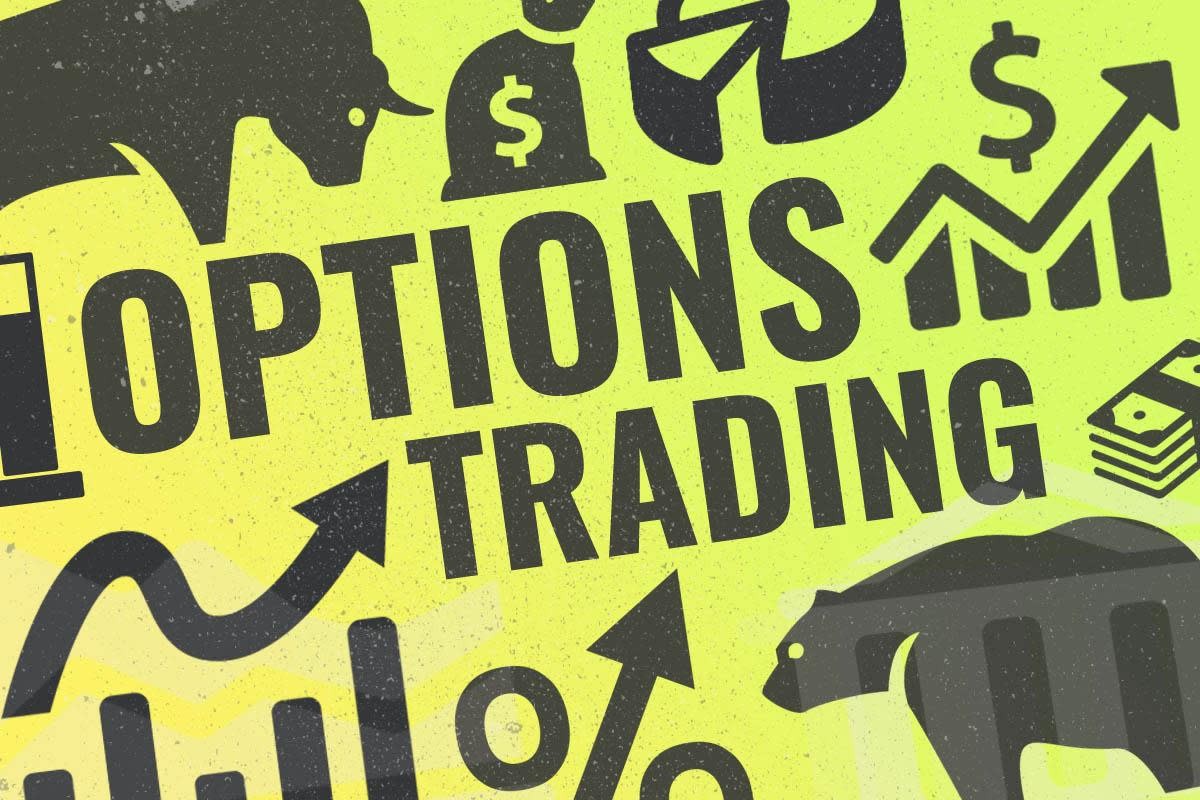 Photo: TheStreet
If you are unfamiliar with options trading, it requires traders to buy or sell stock at a set price for a specific period. When you buy stock, you will own a small portion of the company, which is called a share. When the business grows, the share price will rise, and you can then sell your shares to make a profit. If the market price becomes unfavorable, the option will expire, and it is worthless.
The process might sound complex at first, but software programs are available to test and automate your options trading strategies with ease. As a result, you could generate a profit from shares on a regular basis, and you will not need to lift a finger to generate a return on your investment.
If you are new to options trading, you can attend courses in algorithmic options trading to understand the best trading practices and learn how to build robots that can trade automatically on your behalf. You will learn the fundamentals of options trading, the typical strategies, and how to automate tried and tested rules.
2. Cryptocurrency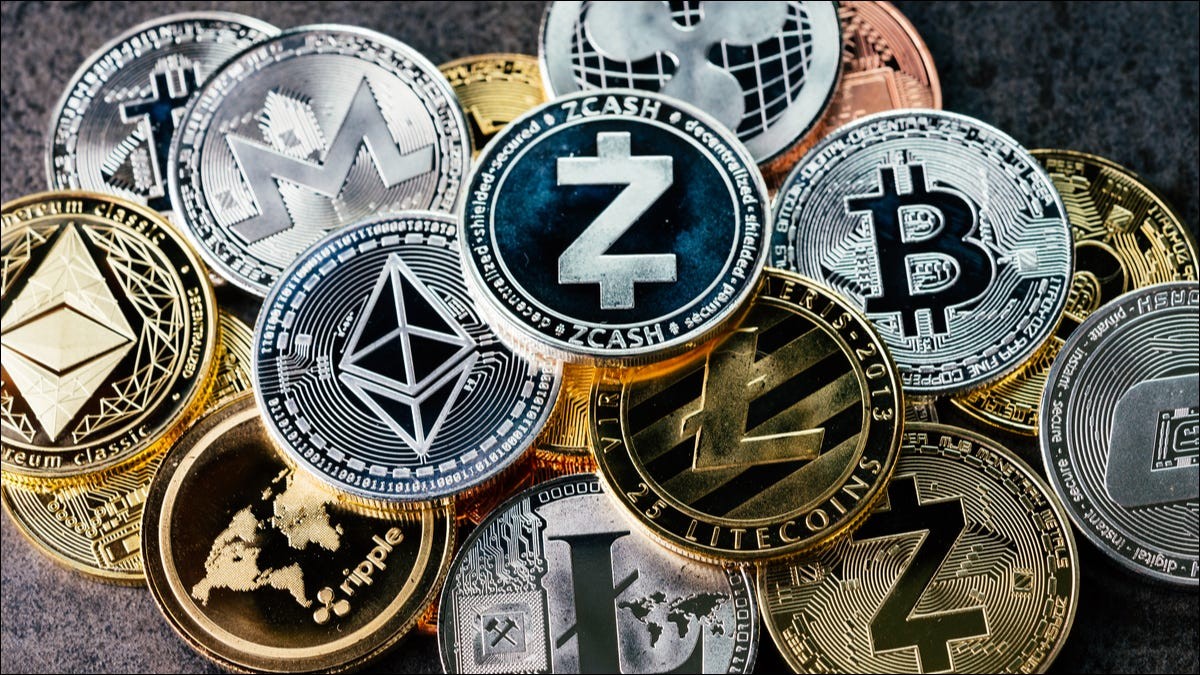 Photo: Shutterstock
A cryptocurrency is a digital or virtual currency that is secured by cryptography, which makes it nearly impossible to counterfeit or double-spend. Many cryptocurrencies are decentralized networks based on blockchain technology—a distributed ledger enforced by a disparate network of computers. A defining feature of cryptocurrencies is that they are generally not issued by any central authority, rendering them theoretically immune to government interference or manipulation.
Cryptocurrencies are digital or virtual currencies underpinned by cryptographic systems. They enable secure online payments without the use of third-party intermediaries. "Crypto" refers to the various encryption algorithms and cryptographic techniques that safeguard these entries, such as elliptical curve encryption, public-private key pairs, and hashing functions.
Cryptocurrencies can be mined or purchased from cryptocurrency exchanges. Not all e-commerce sites allow purchases using cryptocurrencies. In fact, cryptocurrencies, even popular ones like Bitcoin, are hardly used for retail transactions. However, the skyrocketing value of cryptocurrencies has made them popular as trading instruments. To a limited extent, they are also used for cross-border transfers.
3. Stocks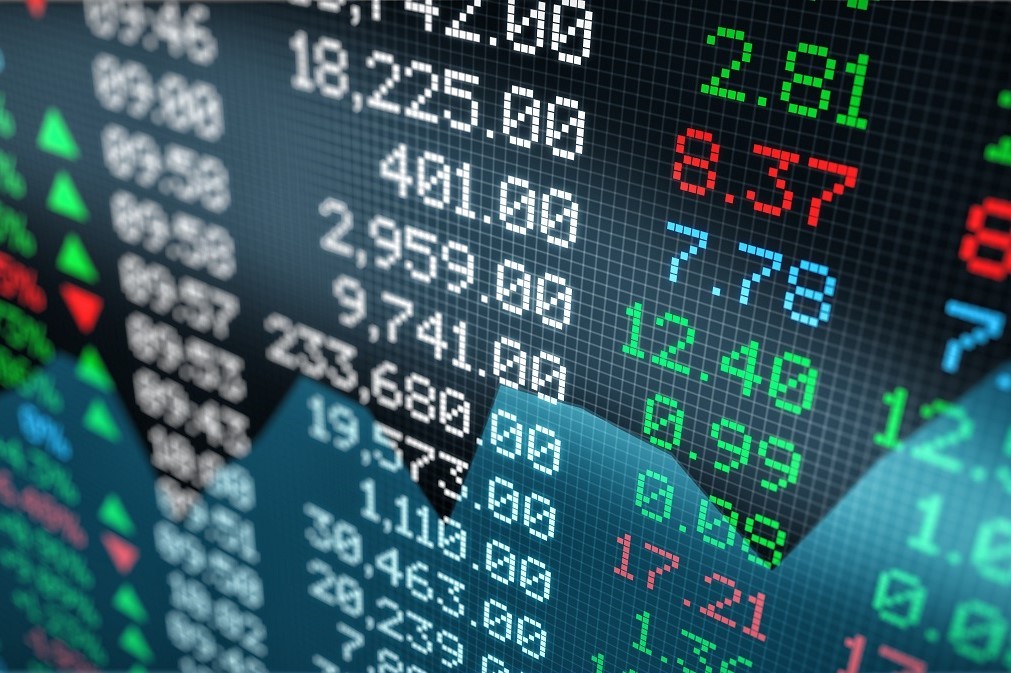 Photo: Bike Europe
Investing in stocks just means buying tiny shares of ownership in a public company. Those small shares are known as the company's stock, and by investing in it, you're hoping the company grows and performs well over time. If that happens, your shares may become more valuable, and other investors may be willing to buy them from you for more than you paid for them. That means you could earn a profit if you decide to sell them.
One of the best ways for beginners to get started investing in the stock market is to put money in an online investment account, which can then be used to invest in shares of stock or stock mutual funds. With many brokerage accounts, you can start investing for the price of a single share.
Generally speaking, to invest in stocks, you need an investment account. For the hands-on types, this usually means a brokerage account. For those who would like a little help, opening an account through a robo-advisor is a sensible option. We break down both processes below.
An important point: Both brokers and robo-advisors allow you to open an account with very little money.
4. Real estate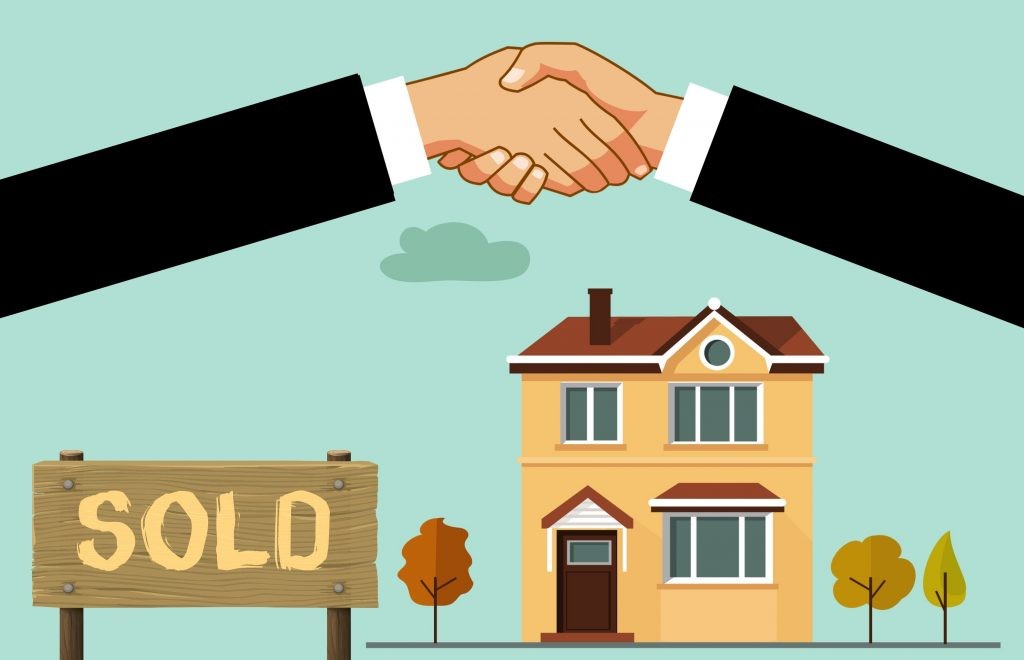 Photo: Pediaa
When you think about real estate investing, the first thing that probably comes to mind is your home. Of course, real estate investors have lots of other options when it comes to choosing investments, and they're not all physical properties.
Real estate has become a popular investment vehicle over the last 50 years or so. Here's a look at some of the leading options for individual investors, along with the reasons to invest.
Real estate markets in most countries are not as organized or efficient as markets for other, more liquid investment instruments. Individual properties are unique to themselves and not directly interchangeable, which makes evaluating investments less certain. For this reason, locating properties in which to invest can involve substantial work, and competition among investors to purchase individual properties may be highly variable depending on the knowledge of availability. Information asymmetry is commonplace in real estate markets, where one party may have more accurate information regarding the actual value of the property. Real estate investors typically use a variety of real estate appraisal techniques to determine the value of properties prior to purchase.
Investment properties are often purchased from a variety of sources, include market listings, real estate agents or broker, banks, government entities such as Fannie Mae, public auctions, sales by owners, and real estate investment trusts.
5. Coworking space
Photo: Uplevo
Coworking is an arrangement in which workers of different companies share an office space, allowing cost savings and convenience through the use of common infrastructures, such as equipment, utilities, and receptionist and custodial services, and in some cases refreshments and parcel acceptance services. It is attractive to independent contractors, independent scientists, telecommuting larger work teams that want flexibility and to avoid wasted real estate space if some employees are working from home, and work-at-home professionals, and people who travel frequently. Additionally, coworking helps workers avoid the feeling of isolation they may experience while telecommuting, traveling, or working at home alone, and eliminate distractions. Most coworking spaces charge membership dues.
Coworking is not only about providing a physical place, but also about establishing a community. Its rapid growth has been seen as a possible way for city planners to address the decline of high street retail in urban centres. Its benefits can already be experienced outside of the physical spaces, and it is recommended to start with building a coworking community first before considering opening a coworking place. However, some coworking places have no community building; they just get a part of an existing one by combining their opening with an event which attracts their target group.
Coworking tends to fall into two sides: Those that are real-estate-centric (all about selling desks and offices first) while others are community-centric(focused on building community that happens to also have offices or desks.) Players target freelance professionals, remote workers, and small to medium enterprises (SMEs) who need a space and seek a community with a collaborative spirit. Customers also often benefit from professional services such as printing or incorporation or consulting.
6. National Pension System (NPS)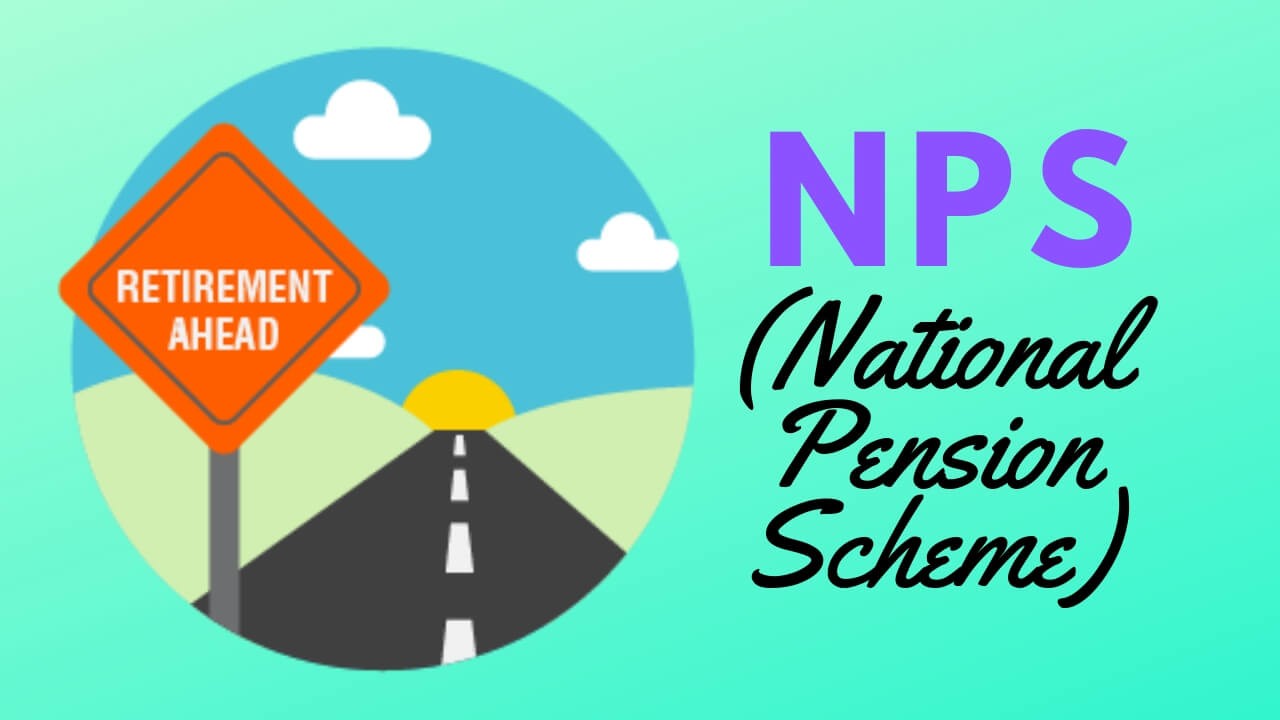 Photo: Trade Brains
National Pension System Trust (NPS Trust) is a specialised division of Pension Fund Regulatory and Development Authority which is under the jurisdiction of Ministry of Finance of the Government of India. The National Pension System (NPS) is a voluntary defined contribution pension system in India. National Pension System, like PPF and EPF is an EEE (Exempt-Exempt-Exempt) instrument in India where the entire corpus escapes tax at maturity and entire pension withdrawal amount is tax-free.
NPS started with the decision of the Government of India to stop defined benefit pensions for all its employees who joined after 1 April 2004. While the scheme was initially designed for government employees only, it was opened up for all citizens of India between the age of 18 and 65 in 2009, for OCI card holders and PIO's in October 2019. On August 26, 2021, PFRDA increased the entry age for the National Pension System (NPS) from 65 years to 70 years. As per the revised norms, any Indian Citizen, resident or non-resident and Overseas Citizen of India (OCI) between the age of 65–70 years can join NPS and continue or defer their NPS Account up to the age of 75 years. It is administered and regulated by the Pension Fund Regulatory and Development Authority (PFRDA).
7. Elderly Savings System (SCSS)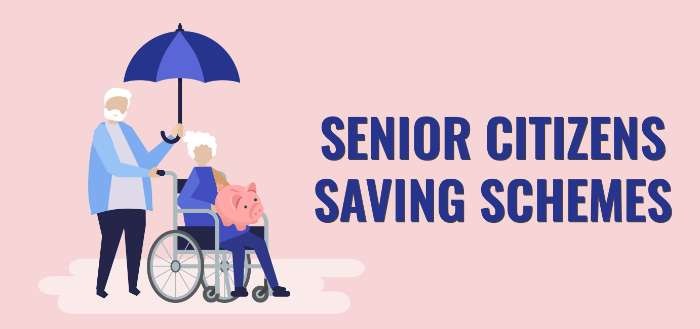 Photo: ZFunds
A Senior Citizens' Saving Scheme (SCSS) is a government-backed retirement benefits programme. Senior citizens resident in India can invest a lump sum in the scheme, individually or jointly, and get access to regular income along with tax benefits.
Senior Citizens' Saving Scheme is one of the Post Office savings schemes. You can open an account under SCSS in the Post Office like you can open it in any authorised bank. Like any other Post Office saving schemes, you can visit the nearest Post Office branch or the branch where you hold a savings account to open the SCSS account. Check the eligibility criteria and the features of the scheme before opening the account.
You can open an SCSS account either at an authorised bank branch or at a Post Office branch. If the bank allows, you can open the SCSS account online on the bank's internet banking portal or mobile banking app. There is no option to open the SCSS account online with the Post Office.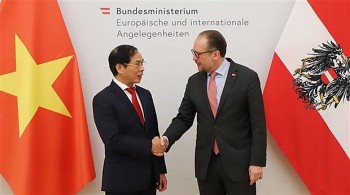 Overseas Vietnamese
Fifty years have passed since the establishment of the relationship, the two countries have enjoyed great strides in bilateral cooperation.