Top 7 'bucket list' travel experience in Africa
Africa is an incredible continent that offers countless unforgettable experiences. Whether a helicopter safari or a hot air balloon ride is your thing, Africa has something for everyone. Take a look at our pick of the top 7 things to do for bucket travel in Africa.
Cruising the Nile
Cruising the Nile is one of Egypt's iconic experiences. Without the Nile, Egypt's grand Pharaonic civilization would never have survived and thrived across the centuries, dominating so much of what we know about the eastern Mediterranean's ancient world, as reported by Planet Ware.
A cruise along this river is a journey into Egypt's epic human history; the river banks scattered with Egypt's most famous vast temples and painted tomb sites.
The most popular way to take a Nile cruise is on one of the big Nile cruiser boats. Think of a Nile cruiser as a floating hotel. Normal onboard amenities include a sundeck (or sundecks) complete with a pool and restaurant.
Just like with hotels there is a huge amount of Nile cruiser choice, and boats differ hugely in price and the range of facilities.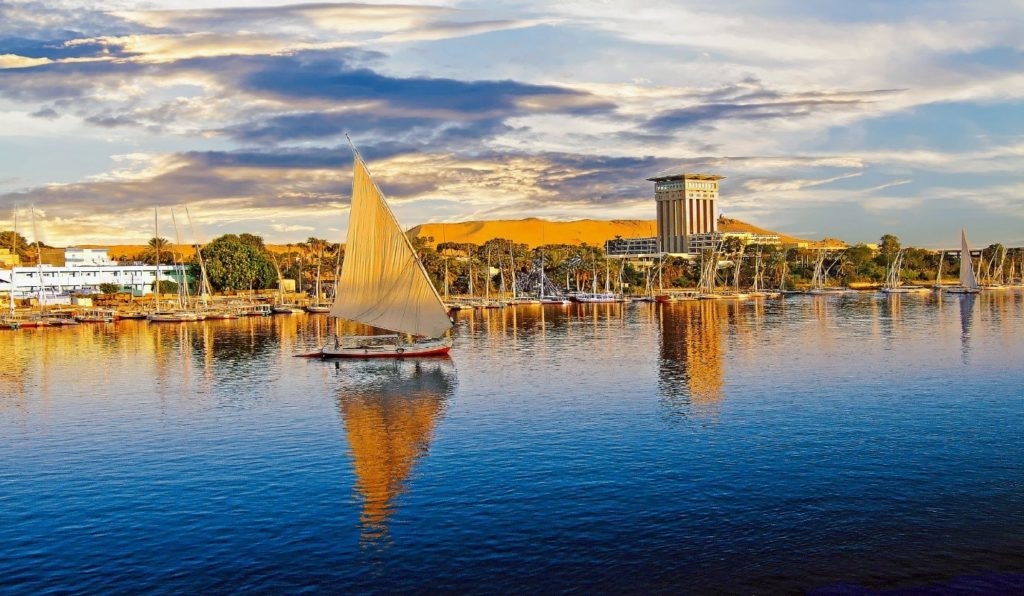 Photo: Nile Cruises
Some of the top deluxe boats (often run by, or in conjunction with, five-star international hotel brands) dish up a luxury cruise experience, complete with onboard spa facilities, opulently styled cabins, and gourmet food.
On mid-range boats, you can still expect excellent staff service, but décor will be much less grand (and cabin space will usually be much smaller), and there won't be as many onboard facilities.
Some of the very cheapest Nile cruisers can be rather run down and are best avoided if you want a comfortable cruise experience.
In general, Nile cruisers carry between around 50 and 100 passengers. Note that this means you will always be visiting the tourist attractions on your included excursions in a large group. If large group tours really aren't for you, think carefully before signing up for a Nile cruise.
Climbing Mount Kilimanjaro
At 5,895 meters (19,341 feet) Mount Kilimanjaro is the highest mountain in Africa and the tallest freestanding mountain in the world; it is one of the Seven Summits. The snow-capped peak of Africa is a dormant volcano and can be found inside the Kilimanjaro National Park of Tanzania.
According to Climbing KilimanJaro, anyone from children over the age of 10 to older generations in their 60s and 70s! All you need is determination and the will to get to the summit. The real challenge with climbing Kilimanjaro is the altitude and the rate of ascent. Don't worry we will be with you every step of the way! Our guides are highly skilled professionals and are a key component to your success.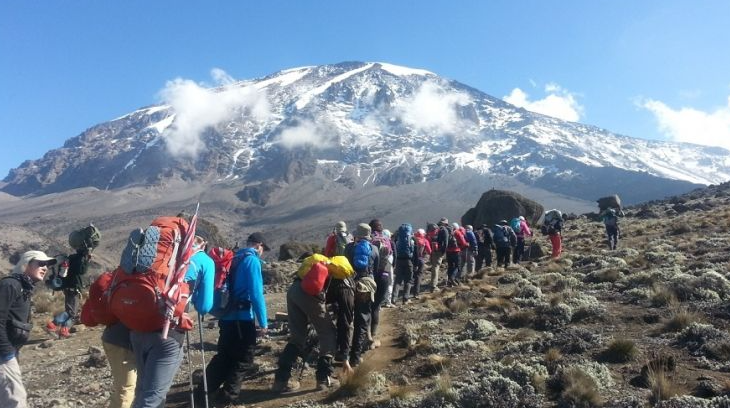 Photo: Jungle Empire Africa
Hiking to the top of Cape Town's Table Mountain
Table Mountain is an iconic symbol of Cape Town. Its famous flat top, natural beauty, and unsurpassed views of land and sea have attracted millions of visitors from around the world. If you're planning to visit the Mother City, check out this handy guide to reaching the summit.
Hiking Table Mountain is a wonderful way to explore the indigenous fynbos, spot wildlife like the dassies (rock hyrax), and enjoy spectacular views. However, you do need to be reasonably fit to hike one of the more scenic Table Mountain routes.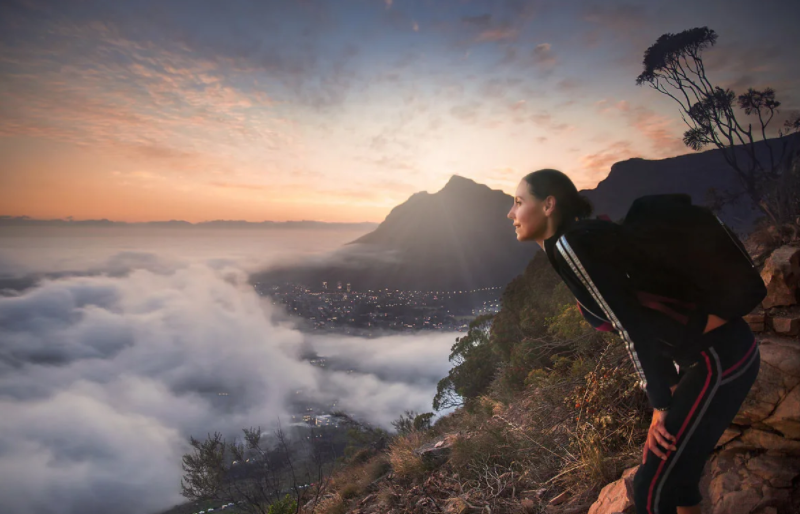 Alternatively, the easiest and quickest route to the top is via Platteklip Gorge, which leads hikers through a ravine on the face of the mountain. This route takes around one-and-a-half to two hours to complete and is the most popular.
At the summit, there's an opportunity to explore the mountain top along three easy trails affording 360-degree views of the city, Atlantic Seaboard and the mountain chain stretching across the Cape Peninsula, Culture Trip reported.
Seeing Chefchaouen, the "Blue City" of Morocco
You probably know it from Instagram: the blue-washed streets of Chefchaouen are irresistibly photogenic. But nothing can compare to wandering through this hillside town on your own, discovering a medina cast in shades of azure and aquamarine. Use this handy overview to explore this northern Moroccan city.
According to Kim Kim, Chefchaouen means "two horns"—a reference to the twin peaks that tower over this small hillside town in northern Morocco. Locals call it Chaouen, but many travelers know it affectionately as "The Blue City."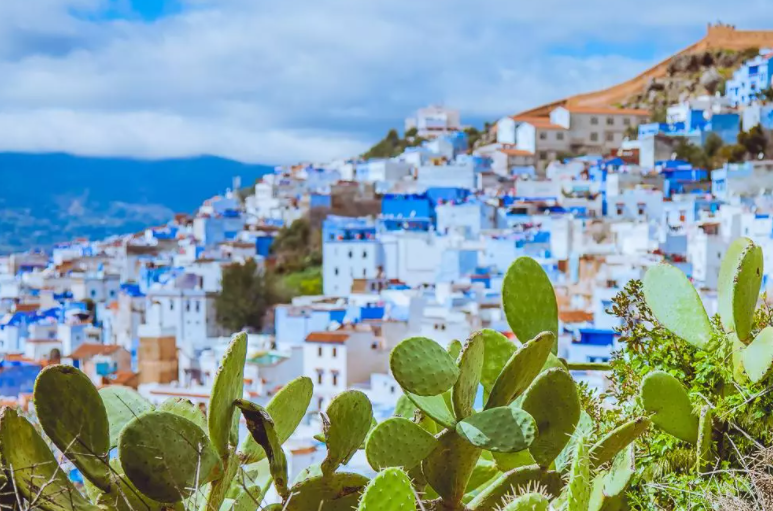 Photo: Heart My Backpack
And rest assured that foreigners have discovered the place. Chefchaouen has seen a spike in tourism in recent years, thanks, at least in part, to the dreamy images shared by travelers on social media. And yet the town retains a laid-back authenticity. Maybe it's the surrounding landscape, or maybe it's the calming blue tones, but the atmosphere in Chefchaouen feels more relaxed than what you'll likely experience in Marrakech or Fes.
The region has always been sacred to Muslims due to the presence of the tomb of Moulay Abdessalam Ben Mchich, patron saint of the Jebali Riffian tribesmen. In the late 15th century, the region experienced an influx of Muslim and Jewish refugees from Spain. And until the recent wave of tourism, Chefchaouen has been mostly untouched and isolated. Use the following overview to seize the day—and get some great photos while you're at it—in this fascinating destination.
Bungee jumping in Victoria Falls
The Victoria Falls Bungee Jump is undoubtedly the most scenic bungee jump in the World. With the Victoria Falls themselves as the backdrop, and the mighty Zambezi River flowing beneath you, this is sure to be the greatest bungee jump you'll ever experience.
Experience 111 meters of free-fall and 4 seconds of pure adrenalin! If the sheer excitement of a bungee isn't enough, this must be the most beautiful bungee on the planet. A spectacular backdrop of the epic Victoria Falls sets the scene. Move to the edge of the bridge, arms out and 5-4-3-2-1- BUNGEE. Leap off the bridge and plummet towards the rapids of the mighty Zambezi River and let the adrenaline flow.
You have to be at least 15 years old to do the bungee jump.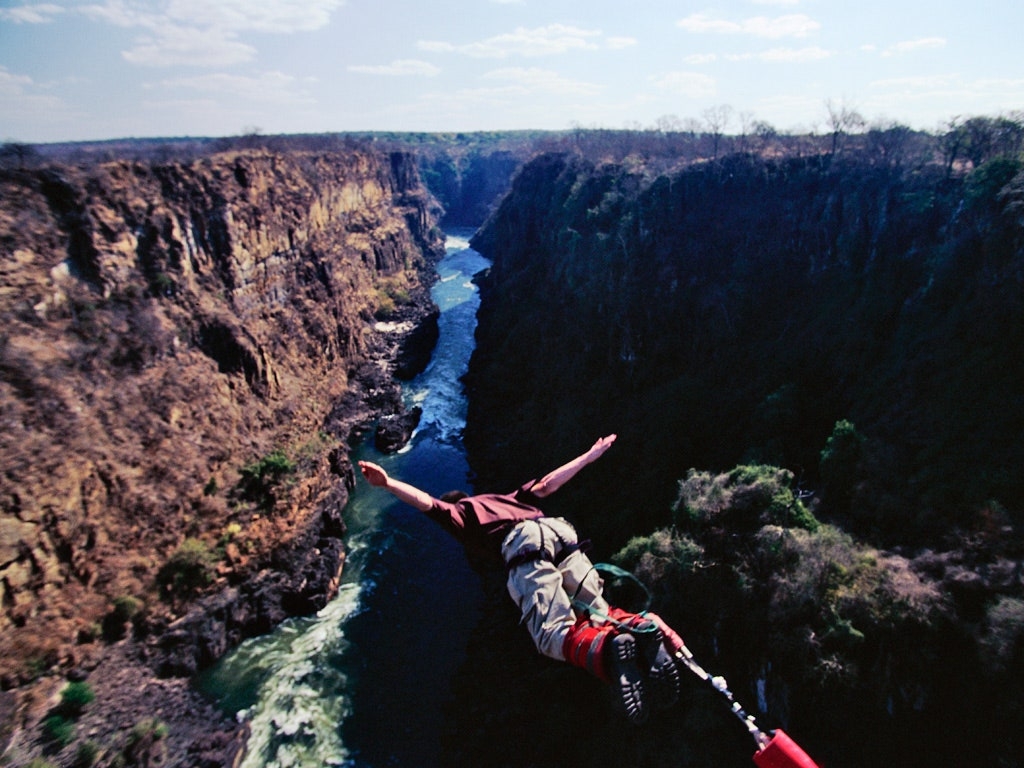 Photo: Conde Nast Traveler
Although transfers are not included to the Victoria Falls Bungee Jump bridge, there is a complimentary shuttle from the Shearwater Cafe in Victoria Falls town at 10am and 2 pm daily. No visas or stamps are necessary for entry onto the bungee bridge, but please remember to bring your passport.
If you would like a keepsake of you 111m plummet into the Batoka Gorge, personalized DVDs and photographs are taken of every bungee jump and are made immediately available for viewing and purchase, Visit Victoria said.
Trekking to see gorillas in Uganda
Uganda is a wonderland in all senses from the mighty King Kong that rule the impenetrable forest of Bwindi to chimpanzees that are our closest cousins. Gorilla trekking is such a thrilling primate experience that any visitor on Uganda safari shouldn't miss out. Though gorilla trekking is a very captivating activity, it is important to plan well your trip through Wild Uganda Safaris a local tour company with hands on expertise to plan this once in a lifetime experience. Before you embark on this life changing adventure, you need to be well-prepared and that is why the tips provided below will guide you appropriately as you plan your visit to the gorillas in Uganda, the Pearl of Africa.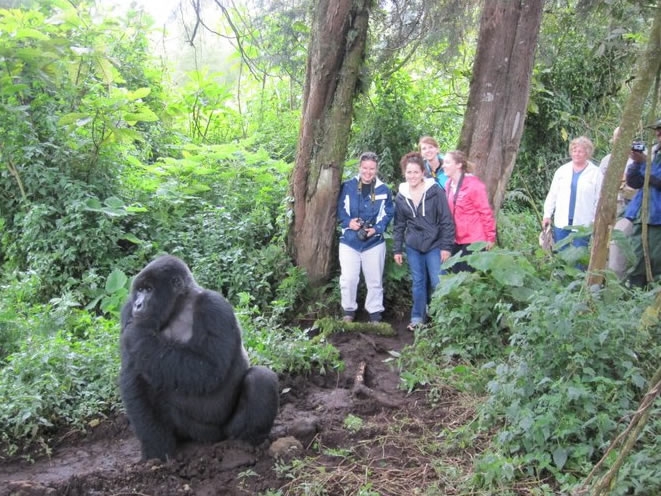 Photo: Gorilla Holidays Uganda
With fewer than 1004 mountain gorillas that still exist on earth today, Uganda is a home to half of all these massive creatures making it one of the only three countries in the world where mountain gorilla trekking is conducted. Gorilla trekking in Uganda is done in two national parks. The are 18 gorilla families that have been habituated and already set for tourism purposes, 17 of which are tracked in Bwindi Impenetrable National Park and only 1 is found in Mgahinga National Park, Forbes reported.
Seeing the Sahara desert
The Sahara is in Africa. But as we mentioned, the Sahara is the largest desert in the world, outside of the polar areas. Covering almost one third of the African continent and spanning over 3.6 million square miles, this desert is a vast tranquil ocean of sand — and so much more.
Scientists divide the desert into six distinct ecoregions, each with its own system of plant and animal life. In that sense, then, there isn't just one Sahara Desert. There are many Saharas. And not all of them are equally great for a vacation.
Likewise, not all of them are in a single country. Most North African nations, including Algeria, Morocco, Egypt, and northern Niger (which is not technically a North African nation, but that just goes to show how huge the Sahara really is), encompass some of this enormous region. While some parts of the desert are off-limits, there are still plenty of places to safely experience the beauty of this natural wonderland.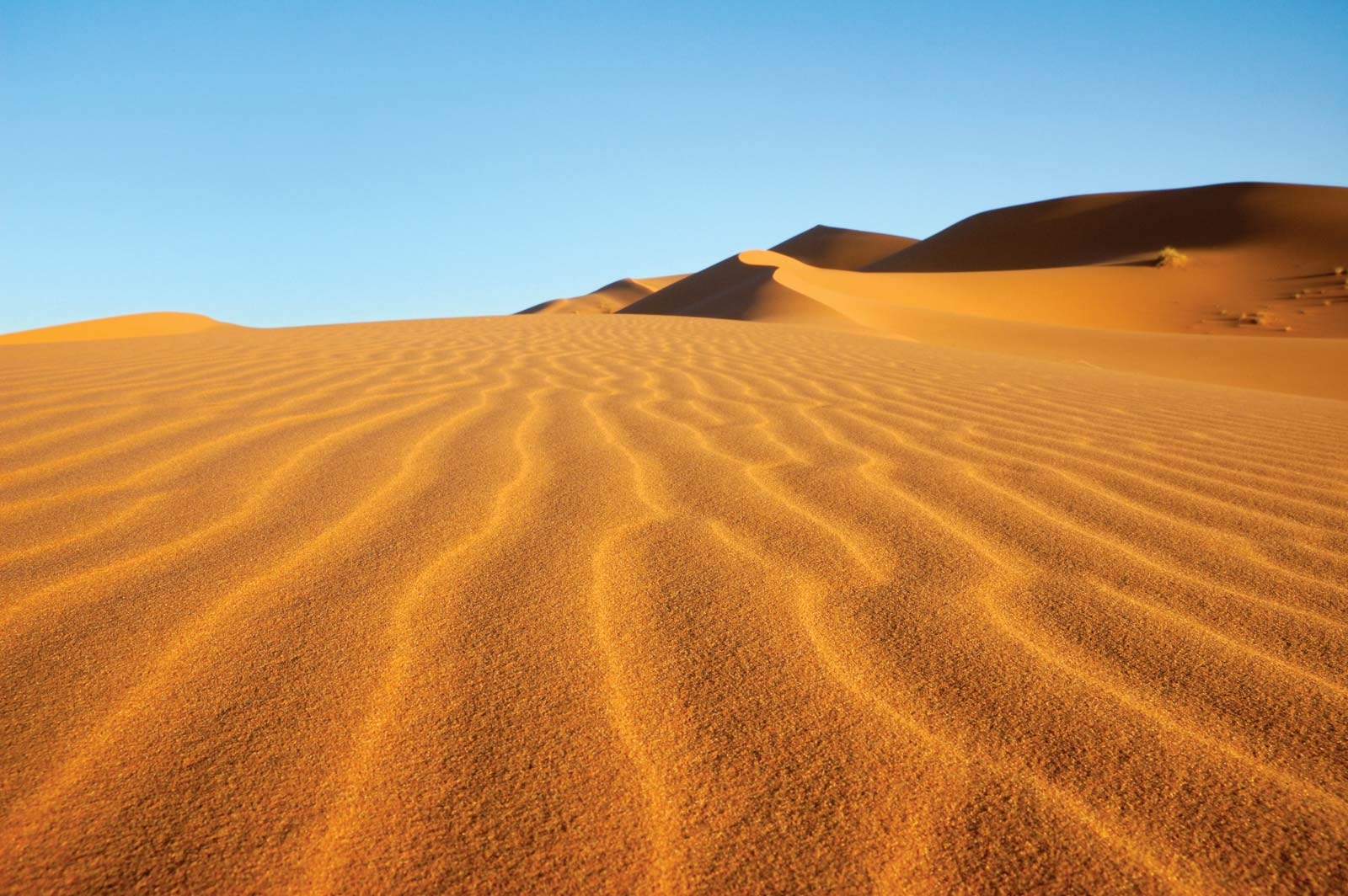 Sahara desert. Photo: Elight
Morocco is probably the most popular destination for access to the Sahara. As of this writing, Royal Air Maroc is the only airline that offers direct flights from the United States. You can also fly Delta, Air France, American, Qatar Airways, Lufthansa, Turkish Airlines, Norwegian, Air Europa, or Condor — if you don't mind layovers.
A direct flight from New York to Marrakech airport takes about nine hours, whereas flights with international stops will require at least 11 hours of travel. Some of these flights can take over 20 hours with layovers factored in. Of course, that may be well worth it if you catch a cheap fare.
Morocco has a great bus system that can take you into the Sahara. The two main bus companies are Supratours and CTM. Currently, Supratours is the only one offering direct rides to one of the most popular desert city destinations, Merzouga.
If you want to get to Merzouga as quickly as possible, the 12-hour Supratour bus ride is the best option. Or you can break up the trip into multi-night stops to experience more of the area.
Cities like Ouarzazate, Ait Benhaddou, and Dades Gorge all have beautiful sites, museums, tours, and restaurants worth checking out. Why not make your Saharan vacation into a complete tour of the settled region?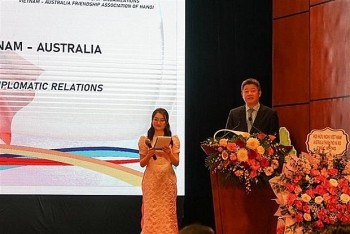 Friendship
A friendship exchange programme has been held recently in Hanoi to celebrate the 50th founding anniversary of the Vietnam-Australia diplomatic relations (February 26).