5 experiences must be in your bucket list when visiting Nha Trang's Island, with video
Hoa Lan - an island near Nha Trang offers tourists a large number of outdoor services, from 2-kilometer kayaking, mangroves exploring to hiking.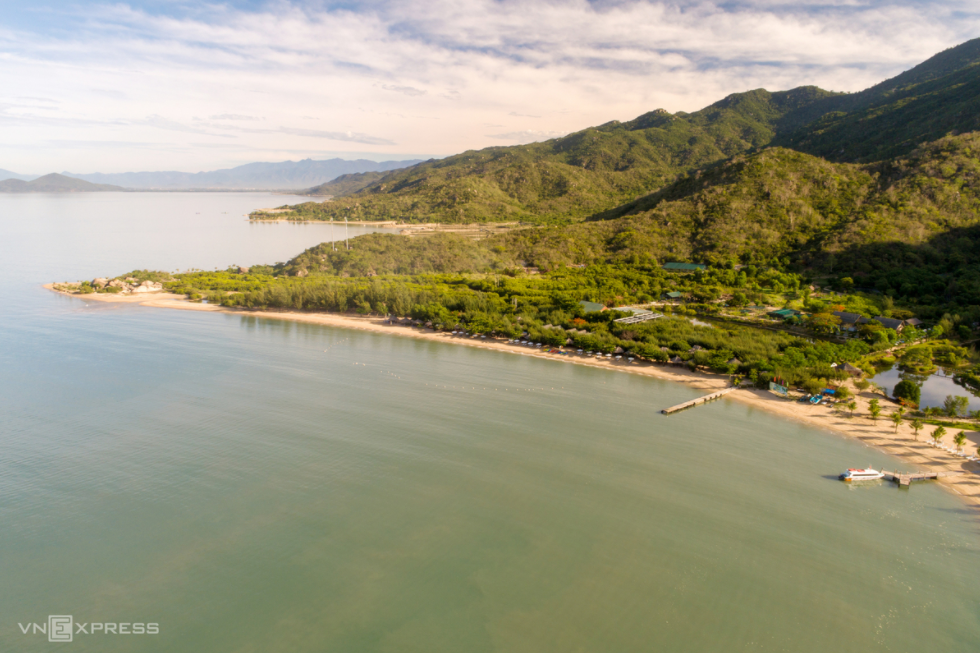 Located in the middle of Nha Phu lagoon, Hoa Lan island covers about 400 ha of diverse topography such as beaches, waterfalls, streams, lakes, islands, all are blessed with pristine natural beauty. This place is about 20 nautical miles from the center of Nha Trang city to the north and can be reached via wharf. From the wharf, tourists can take a boat or canoe to reach the island. (Photo: VN Express)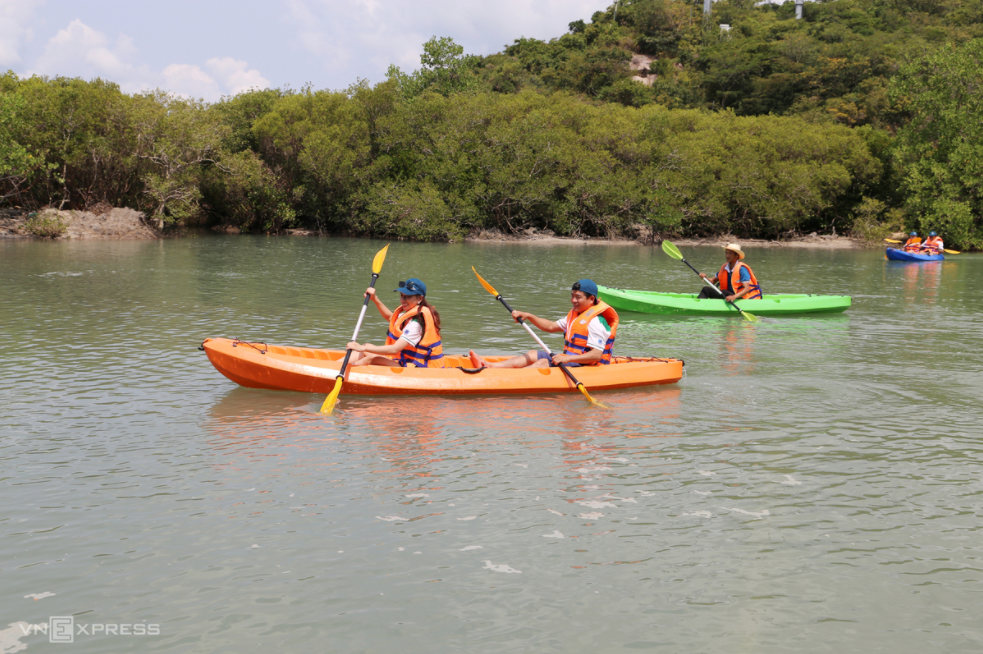 Kayaking in the mangroves is a new service that first came into use in February in order to improve tourists' experience, contributing to stimulating demand for tourism in the province. There are about 10 kayaks on the island, each of which is 3.8 m long, 0.9 m wide, with a payload of 250 kg. Kayak is a water sport that players use small boats and paddles to move around. Kayaks come in different sizes and types, depending on the intended use, but most of them have 1-2 seats and a deck that covers the player's legs. (Photo: VN Express)
Visitors can ride a boat by themselves or with friends and relatives to enjoy the mangrove scenery on a 2-km journey. Boat rental costs VND 100,000 (USD 4,3) per hour. Visitors are taught a number of kayaking skills before starting the journey. They are also required to wear life jackets throughout the journey and stay on the correct itinerary. At the same time, rescuers are also on duty to assist. Mr. Nguyen Huu Phuc, 33 years old, a tourist from Phu Yen said, "This is the first time I go sailing in the mangrove forest. It's wonderful to go sightseeing in the natural and wild scenery." (Photo: VN Express)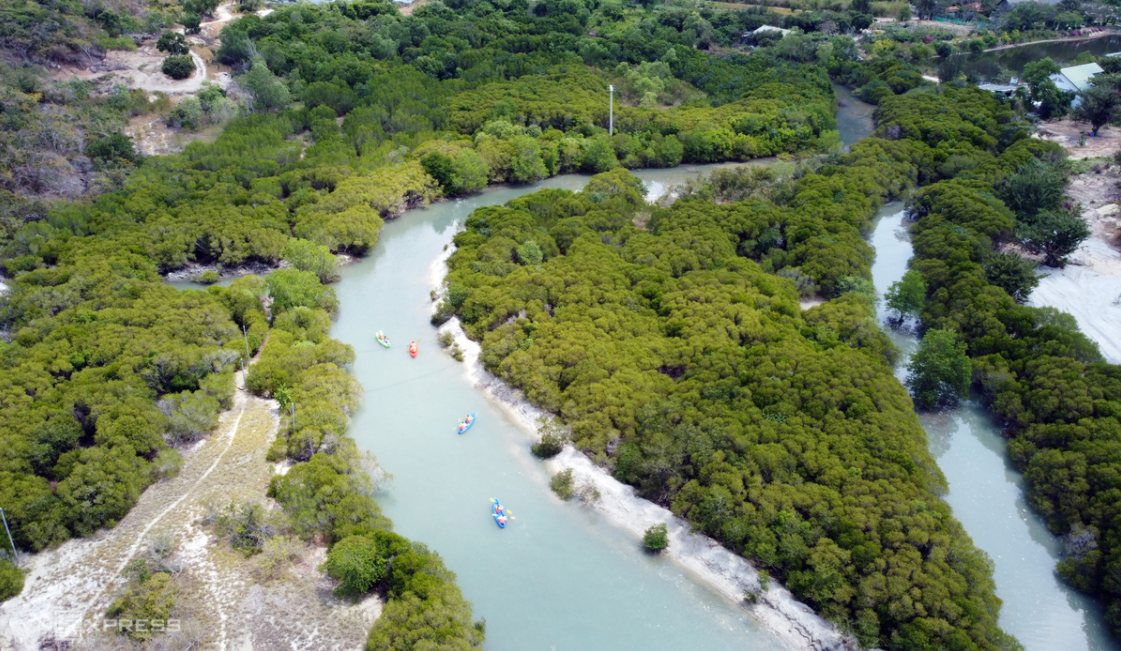 The mangrove forest in Hoa Lan island is a 4-hectare home to different types of mangroves, as well as many types of shrimp and fish. (Photo: VN Express)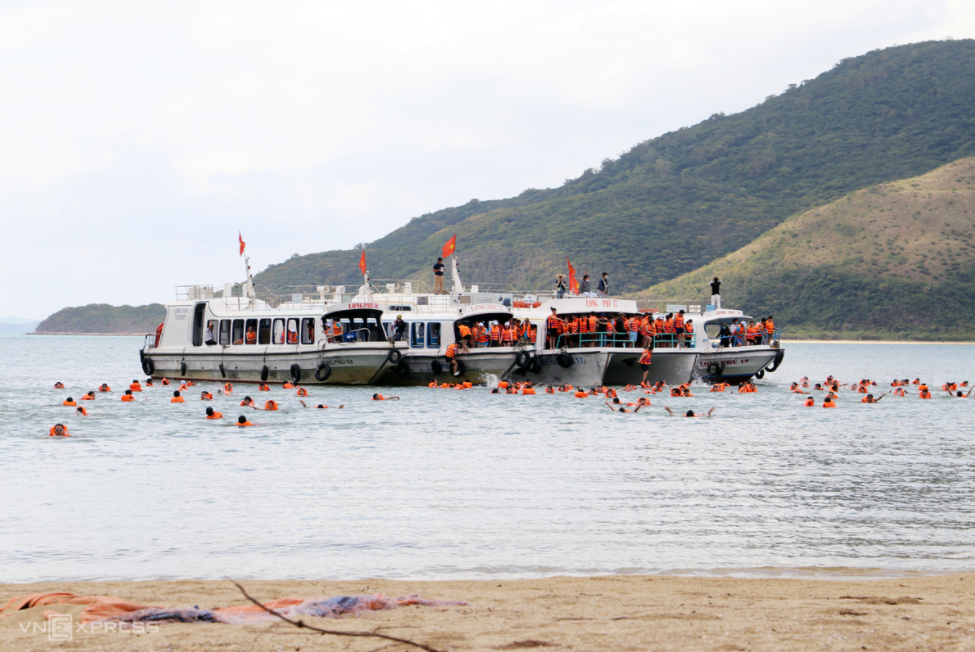 The 2-kilometer Binh An beach is often chosen for swimming and joining outdoor sports. This is also a suitable place for bonding activities for big groups. This photo shows a group of visitors organizing a swimming competition. (Photo: VN Express)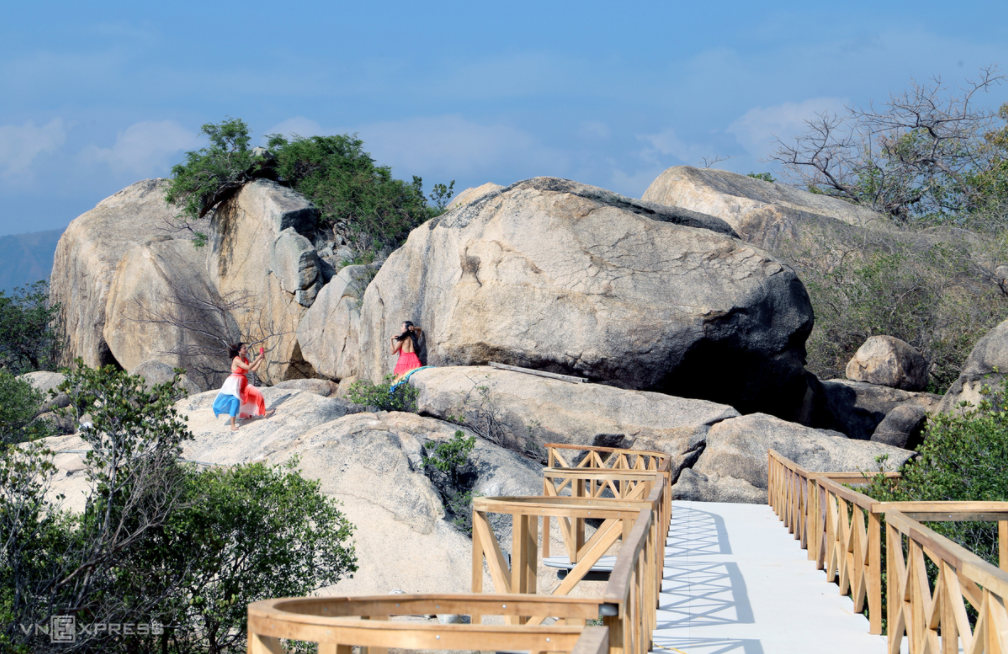 This 175-meter wooden bridge in the mangrove is tourists' favorite check-in spot. Surrounded by different-sized rocks, the bridge really stands out in its natural background. (Photo: VN Express)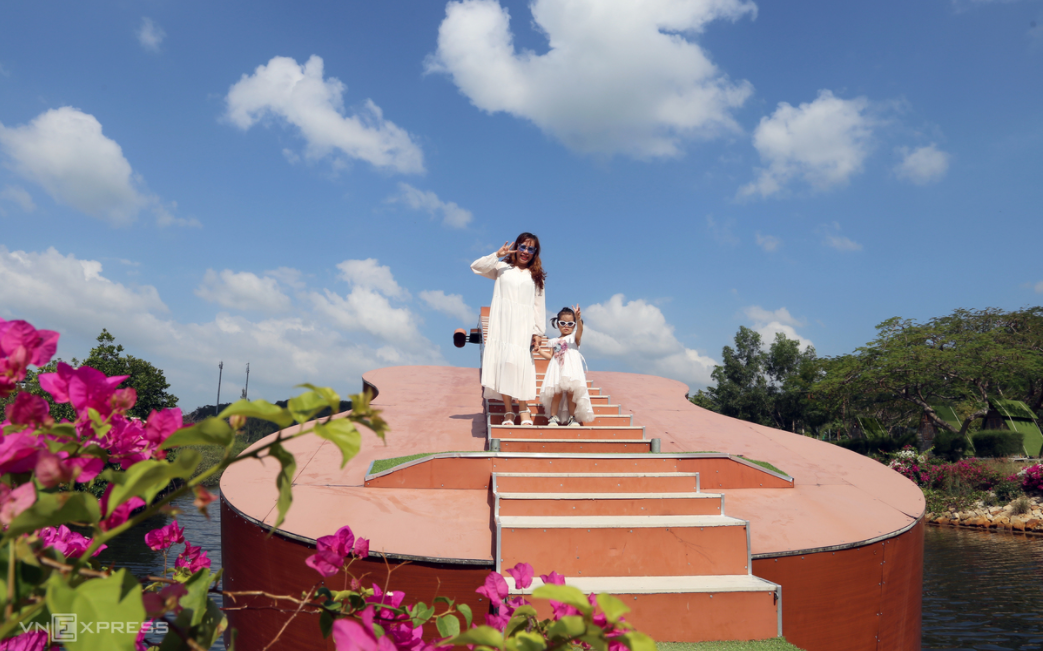 Visitors can also take check-in photos of the giant guitar-shaped statue, where they can enjoy different kinds of orchids. (Photo: VN Express)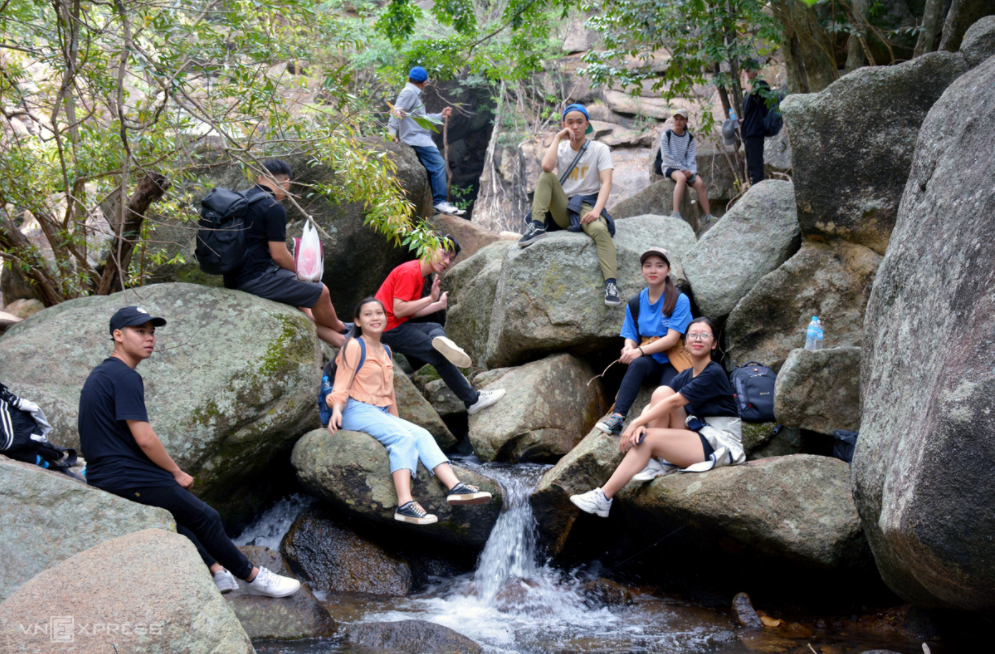 Toc Tien mountain climbing tour is also loved by many tourists. The tour consists of 3 waterfalls with different heights: 200m, 400m, and 500m above sea level. Therefore, all climbers, both amateur and professional can enjoy the experience. Before joining the climbing trip, tourists will be instructed with climbing skills and equipped with safety tools. (Photo: VN Express)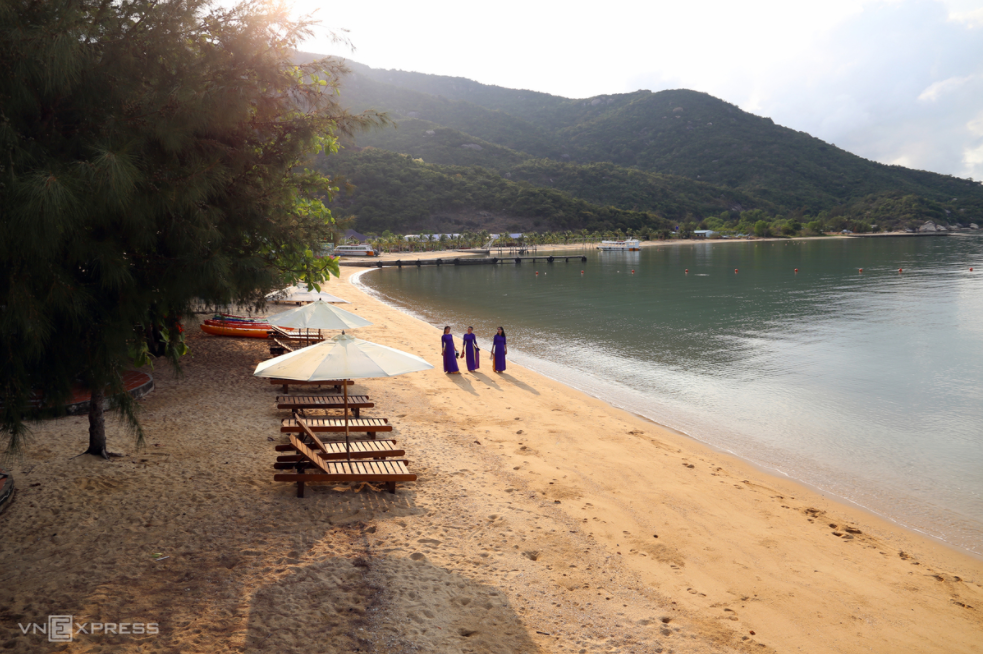 In the afternoon, tourists can choose one out of seven homestay complexes on the island to rest. Due to the COVID-19, the number of tourists coming to Hoa Lan island sharply decreases. Tourism enterprises have to renew their tourism models to attract visitors. (Photo: VN Express)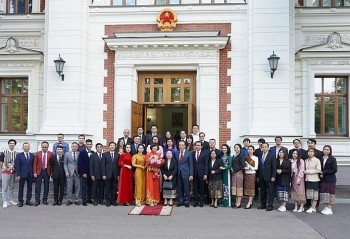 Friendship
The Vietnamese Embassy in Cuba will make efforts to consolidate and cultivate the special Vietnam-Laos relationship in the spirit of respect and support for mutual benefits.