Eo Gio - Quy Nhon's golden spot should be on your travel bucket list
Thanks to its unique terrain, structural rocky beach, deep blue sea, Eo Gio has gained increasing attraction from tourists in recent years.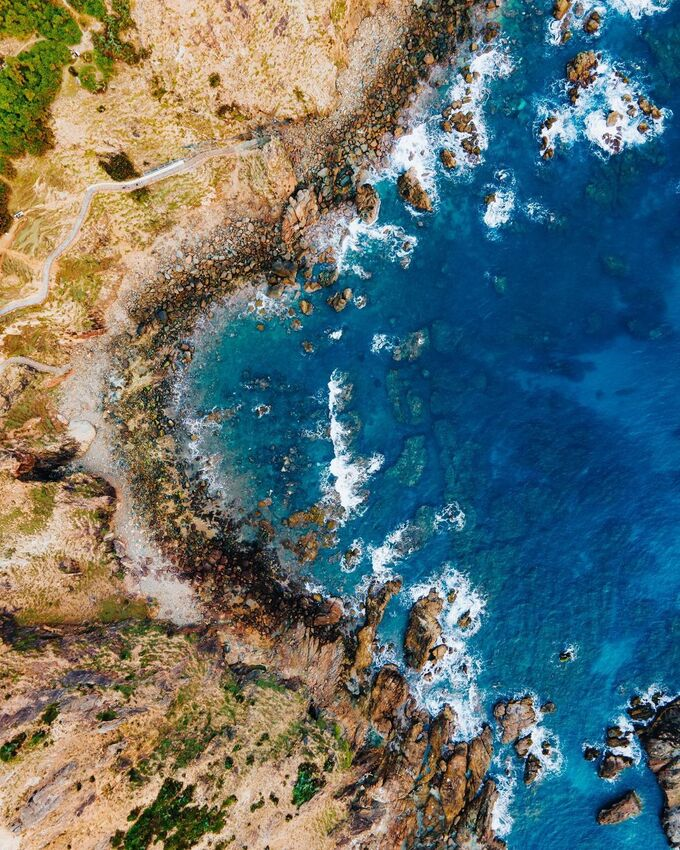 Eo Gio is located at Phuong Mai Peninsula, Nhon Ly Commune, Quy Nhon City, Binh Dinh Province, embraced by high rocky "teeth", which are mountains with unique shapes. This strait is from by tall rocky mountain protruding in a round shape towards the sea. Thanks to this unique terrain, a stunning strait was formed. (Photo: VN Express)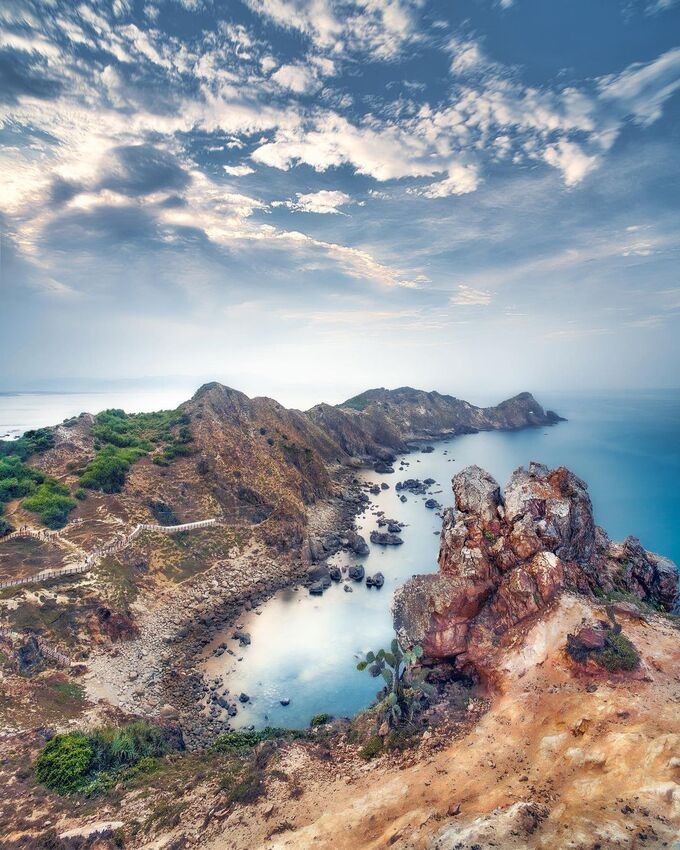 The east of Phuong Mai island is shielded by a mountain range running along a 15 km beach. Some of the peaks on the range even reach the height of 200 - 300m above sea level. In the range's farest point lies Eo Gio. (Photo: VN Express)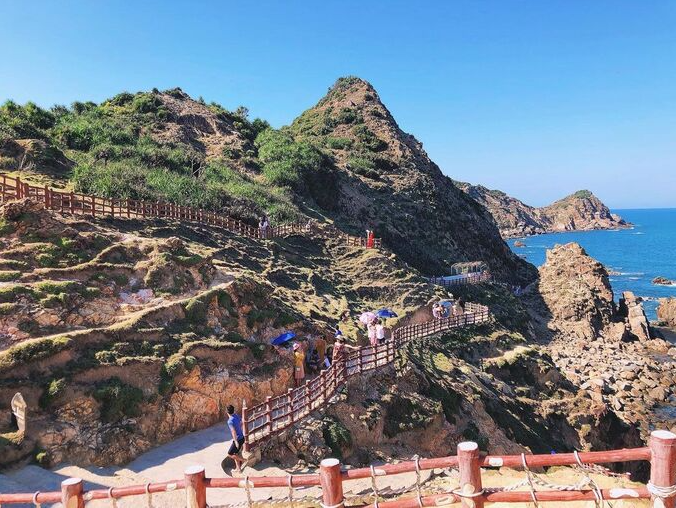 In recent times, Eo Gio becomes an indispensable check-in destination for those who come to Quy Nhon, especially the young. The most loved photographing site here is the mountainside walking path. (Photo: VN Express)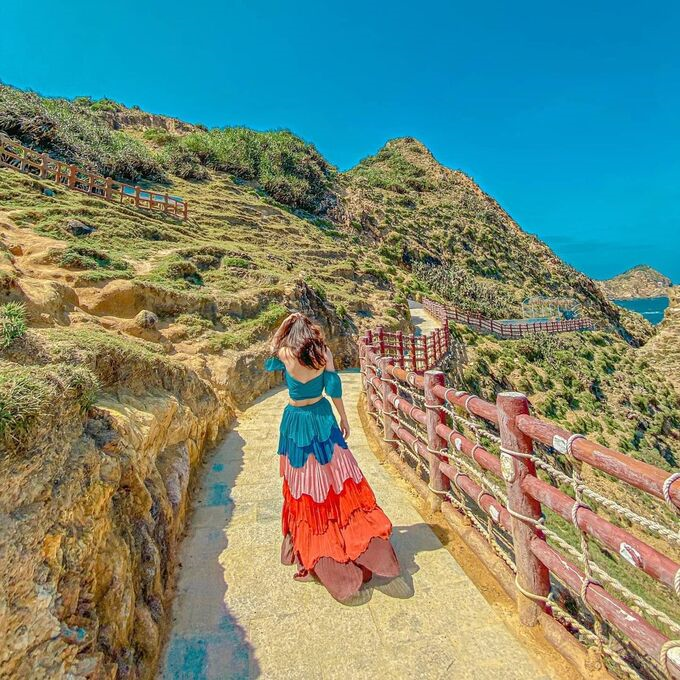 By choosing colorful outfits, young ladies turn the path into a bold runway with stunning natural winding terrain background. (Photo: VN Express)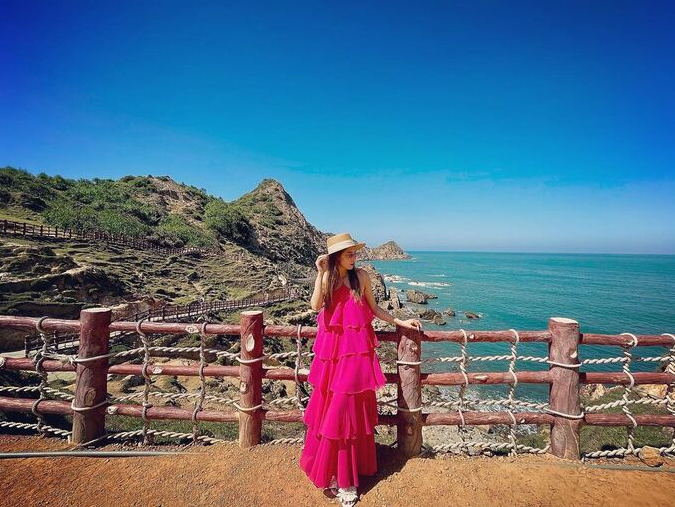 From April to September is the best period to visit Eo Gio, as the weather this time is calm and less windy, while the sky and sea remain deep blue, giving tourists mesmerizing background for social network photos. (Photo: VN Express)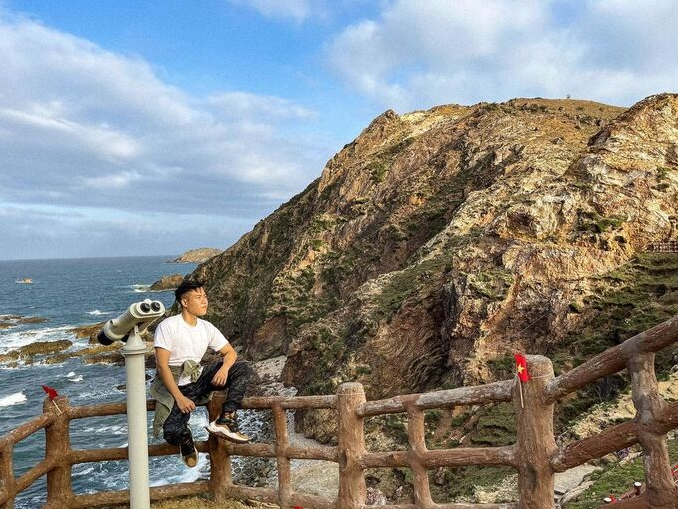 There are also binoculars on the walking path so that tourists can admire the sky and sea, capture the whole pristine and enchanted beauty of Eo Gio strait. (Photo: VN Express)
Many celebrities also took photos in Eo Gio. Miss Universe Vietnam H'Hen Nie visited Eo Gio earlier this year. After the trip, she posted several photos with the caption: "Hello Eo Gio! You're so beautiful". (Photo: VN Express)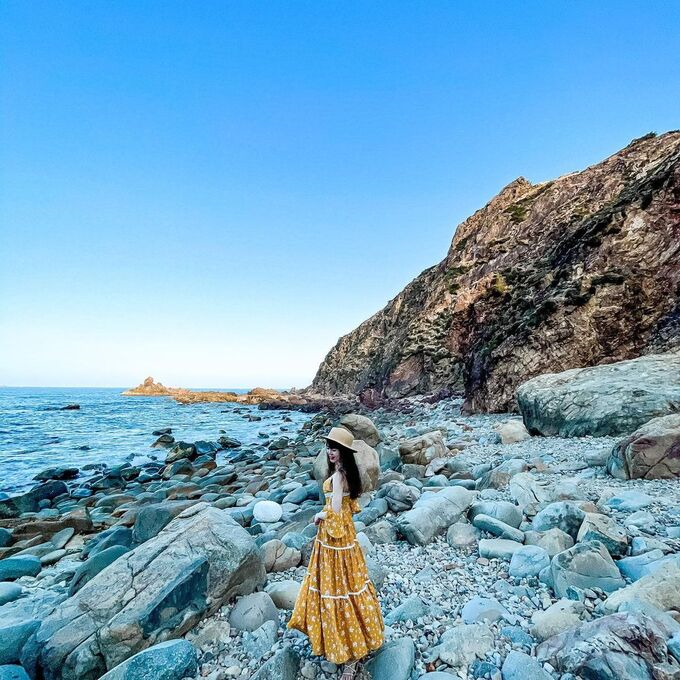 De rocky beach at Eo Gio is a must-visit site. Going through hundred years of erosion, the beach's rocks now have different shapes and sizes, all together create an artistic vibe. (Photo: VN Express)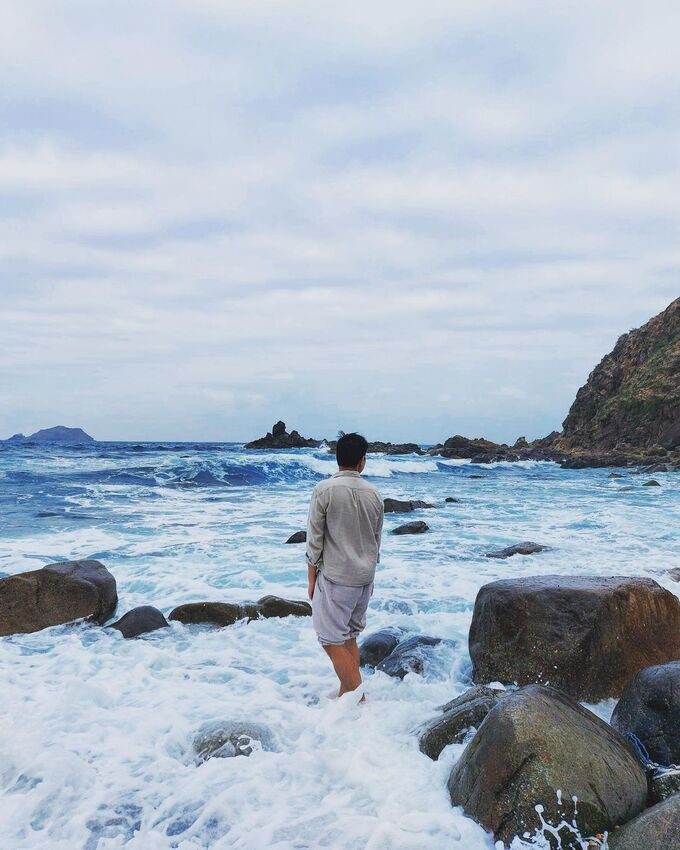 The poetic sea surface with undulating rock tops captivates many visitors who visit. This place has been chosen as marathon sites in many competitions. (Photo: VN Express)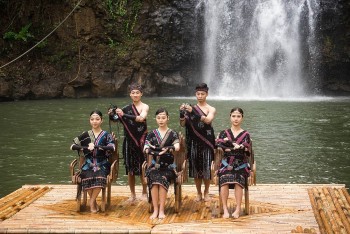 Travel
Many passengers applaud the creativity of the flight instruction video that Vietnam Airlines has recently introduced on their flights. This video not only creatively conveys the message of flight safety but also helps to spread globally the unique, indigenous cultural values ​​of the country and people of Vietnam.