Top 8 Best Companies To Work In Europe
With 2022 promising to be a good year for economical recovery, these places provide the best working space, salaries, and experiences that can help new employees improve their careers.
The Best Places to Work in Europe for 2022 have been revealed in a new list compiled by The Best Places to Work organization. Topping this year's ranking was Takeda, the leading multinational pharmaceutical company based in High Wycombe, Buckinghamshire. Take a look at the 10 best places to work in Europe that you can consider working in.
1. Takeda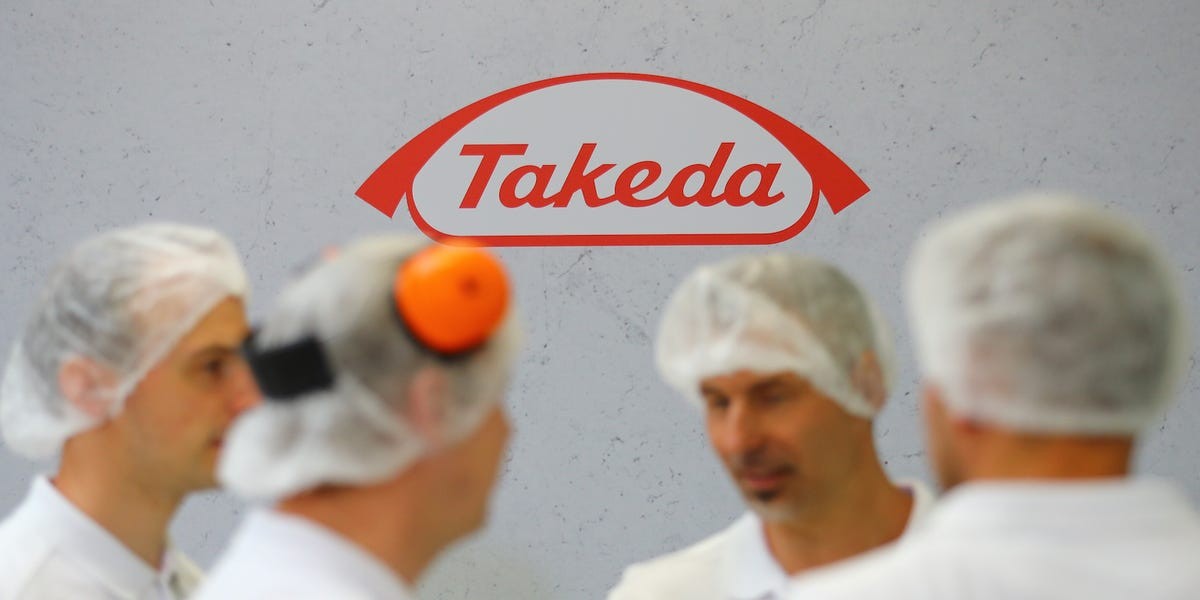 Photo: Business Insider
The Takeda Pharmaceutical Company Limited is a Japanese multinational pharmaceutical company, with partial American and British roots. It is the largest pharmaceutical company in Asia and one of the top 20 largest pharmaceutical companies in the world by revenue (top 10 following merger with Shire). The company has over 49,578 employees worldwide and achieved US $19.299 billion in revenue during the 2018 fiscal year.
The company is focused on metabolic disorders, gastroenterology, neurology, inflammation, as well as oncology through its independent subsidiary, Takeda Oncology. Its headquarters is located in Chuo-ku, Osaka, and it has an office in Nihonbashi, Chuo, Tokyo. In January 2012, Fortune Magazine ranked the Takeda Oncology Company as one of the 100 best companies to work for in the United States. As of 2015, Christophe Weber was appointed as the CEO and President of Takeda.
Takeda operates two primary bases in Japan in Osaka and Tokyo. Its United States subsidiary is based in Cambridge, Massachusetts, and all Global Operations outside Japan and the U.S. are based in Opfikon (Zurich), Switzerland. The company maintains research and development sites in Japan, the United States, the United Kingdom and Singapore, with manufacturing facilities across the globe.
2. Bacardi

Photo: Linkedin
Bacardi Limited is one of the largest privately held, family-owned spirits companies in the world. Originally known for its eponymous Bacardi white rum, it now has a portfolio of more than 200 brands and labels. Founded in Cuba in 1862 and family-owned for seven generations, Bacardi Limited employs more than 7,000 people with sales in approximately 170 countries. Bacardi Limited refers to the Bacardi group of companies, including Bacardi International Limited.
Bacardi Limited is headquartered in Hamilton, Bermuda, and has a board of directors led by the original founder's great-great grandson, Facundo L. Bacardí who is chairman of the board.
Bacardi Limited has made numerous acquisitions to diversify away from the eponymous Bacardi rum brand. In 1993, Bacardi merged with Martini & Rossi, the Italian producer of Martini vermouth and sparkling wines, creating the Bacardi-Martini group.
In 1998, the company acquired Dewar's scotch, including Royal Brackla and Bombay Sapphire gin from Diageo for $2 billion. Bacardi acquired the Cazadores tequila brand in 2002 and in 2004 purchased Grey Goose, a French-made vodka, from Sidney Frank for $2 billion. In 2006 Bacardi Limited purchased New Zealand vodka brand 42 Below. In 2018, Bacardi Limited purchased tequila manufacturer Patrón for $5.1 billion.
3. Colliers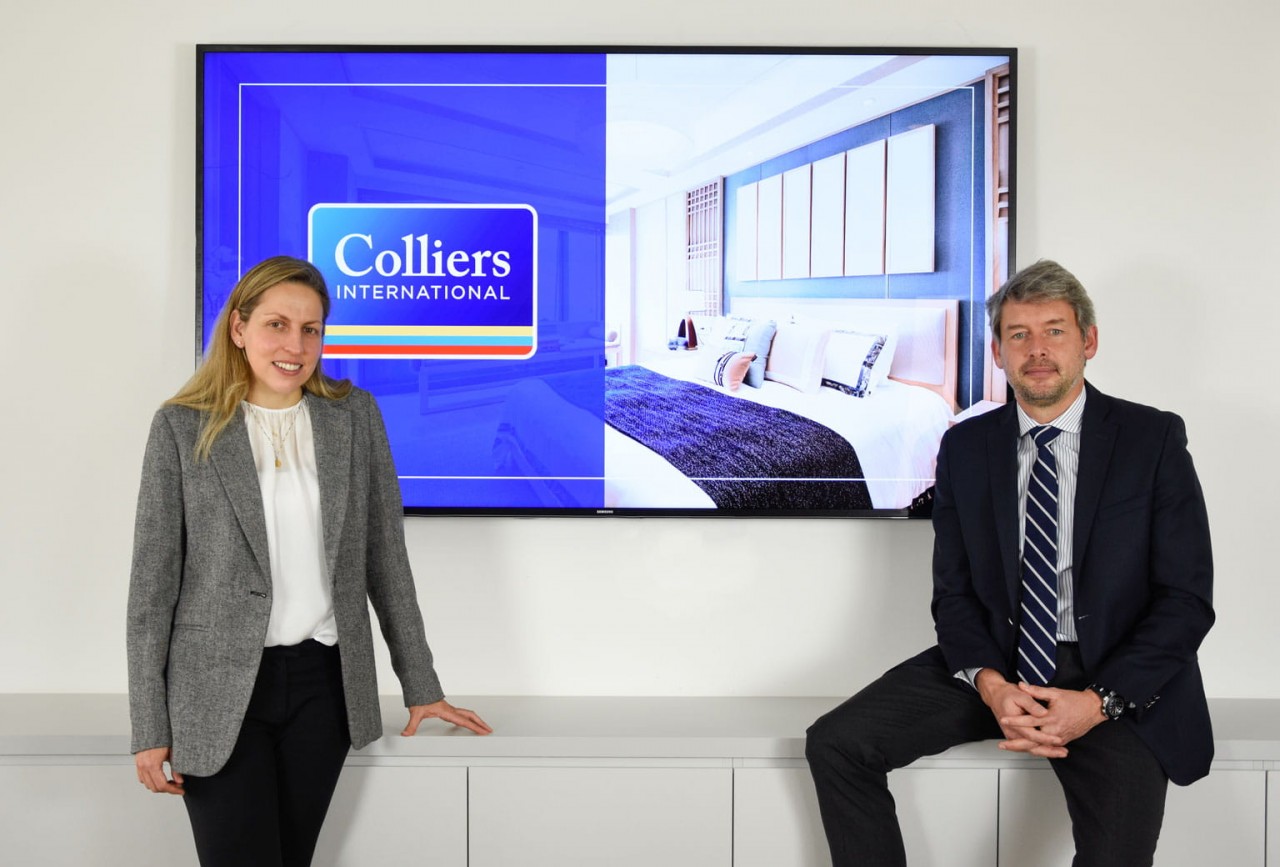 Photo: Colliers
Colliers is a Canada-based diversified professional services and investment management company with approximately 15,000 employees in more than 400 offices in 68 countries.
The firm provides services to commercial real estate users, owners, investors and developers; they include consulting, corporate facilities, investment services, landlord and tenant representation, project management, urban planning, property and asset management, and valuation and advisory services. The organization serves the hotel, industrial, mixed-use, office, retail and residential property sectors.
The firm has headquarters in Toronto, Ontario. Annual revenues are over $3.5 billion. In June 2015, it was announced that Jay S. Hennick was appointed Chairman and Chief Executive Officer.
In 2009, Colliers ranked second out of the top twenty-five brokerages in the global real estate industry, based on its combined dollar value of leasing transactions and investment sales globally. The survey also found that Colliers International had posted an increase of more than 28 percent over its 2008 ranking when it was fifth.
In March 2010, the annual Lipsey Survey of the top 25 brands in the commercial real estate industry worldwide ranked Colliers in second. The firm had held the third-place position in that survey since 2004.
In 2018 and 2019, Colliers was ranked third on the annual Lipsey Survey of the Top 25 Commercial Real Estate Brands.
4. Servier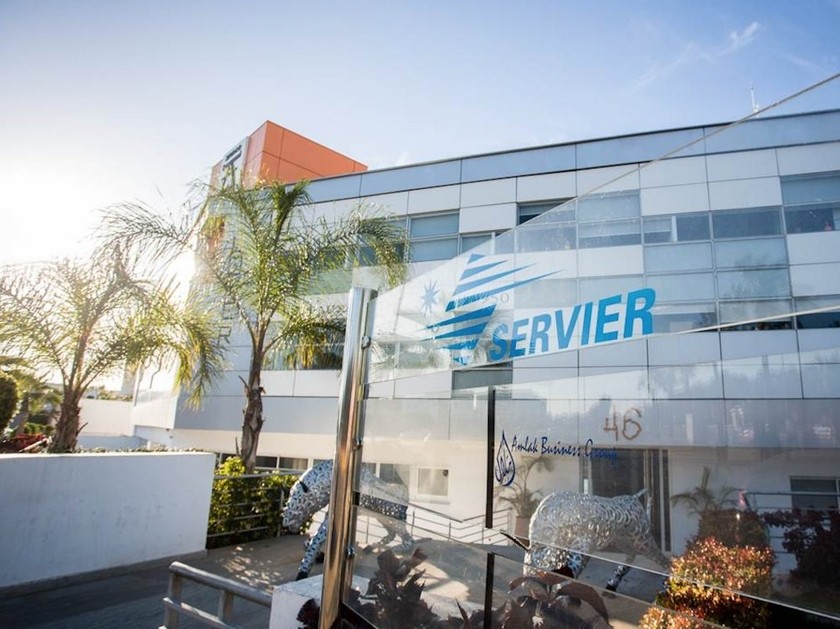 Photo: TAdviser
Servier Laboratories (French: Laboratoires Servier, often abbreviated to Servier) is an international pharmaceutical company governed by a non-profit foundation, with its headquarters in France (Suresnes).
The consolidated turnover for the 2018 financial year was €4.2 billion. Servier is the leading French independent pharmaceutical company, and the second largest French pharmaceutical company worldwide. It has branches in 149 countries, achieving 82% of its sales outside France. The company reportedly invests a little under 25% of its turnover in research and development, which occupies 3,000 of its 22,000 employees worldwide. The company's production sites produced 853 million drug boxes in 2013.
The Servier Clinical Support Unit in Gidy (near Orléans), which produces drugs for clinical trials, is the largest unit of its kind in Europe. Servier Laboratories is a full member of the European Federation of Pharmaceutical Industries and Associations (EFPIA).
In 2018, Servier finalized the acquisition of Shire's oncology branch in Boston and named David K. Lee as CEO. The official opening of Servier's new U.S. headquarters took place in 2019.
In 2009, Mediator, an amphetamine-based Servier drug originally developed for weight loss in people with diabetes but often prescribed off-label as a dieting aid, was withdrawn from the market after being linked to 500–2000 deaths in France. Further investigations found that many previous safety alerts on that drug had been either missed or covered up, possibly due to the improper influence of the company.
5. Bristol Myers Squibb
Photo: TheStreet
Bristol Myers Squibb (BMS) is an American multinational pharmaceutical company, headquartered in New York City. BMS is one of the world's largest pharmaceutical companies, and is consistently ranked on the Fortune 500 list of the largest U.S. corporations. As of September 2020, it had total revenue of $39.3 billion.
Bristol Myers Squibb manufactures prescription pharmaceuticals and biologics in several therapeutic areas, including cancer, HIV/AIDS, cardiovascular disease, diabetes, hepatitis, rheumatoid arthritis, and psychiatric disorders.
BMS's primary R&D sites are located in Lawrence, New Jersey (formerly Squibb, near Princeton), Summit, New Jersey, formerly HQ of Celgene, New Brunswick, New Jersey, Redwood City, California, and Boudry in Switzerland, with other sites in Devens and Cambridge, Massachusetts, East Syracuse, New York, Braine-l'Alleud, Belgium, Tokyo, Japan, Bangalore, India, and Wirral, United Kingdom. BMS previously had an R&D site in Wallingford, Connecticut (formerly Bristol-Myers).
6. MSD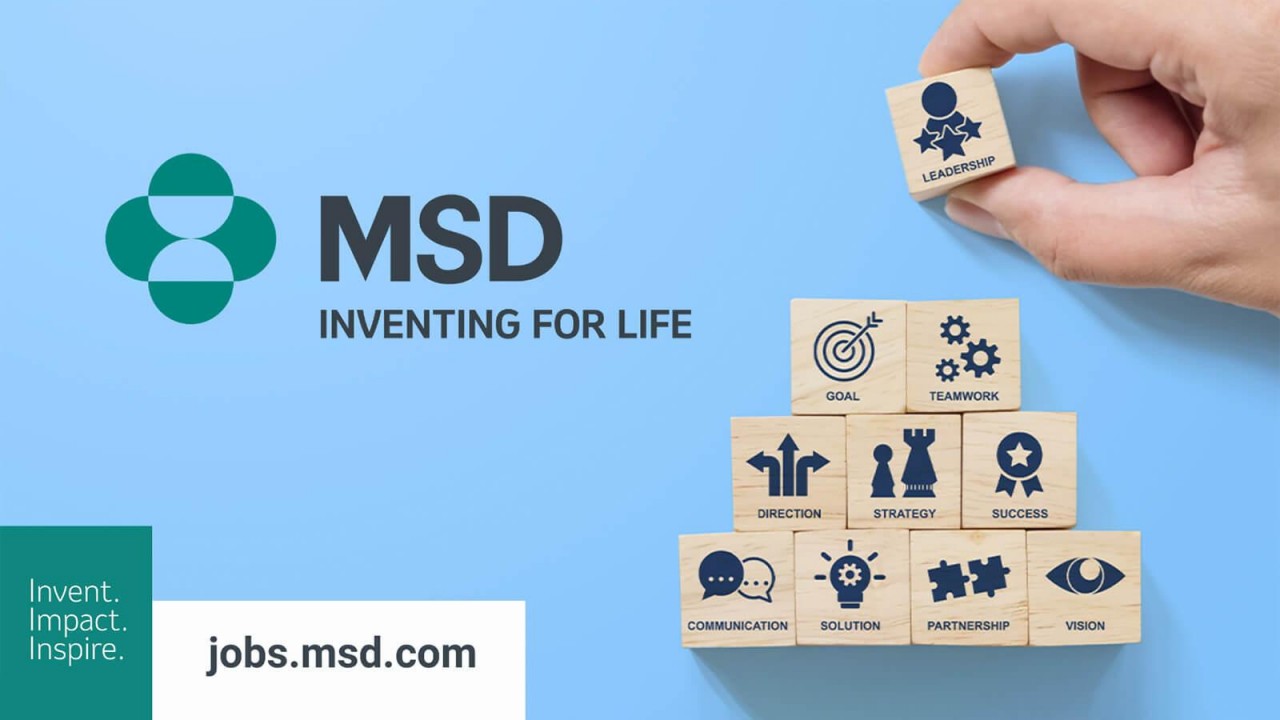 Photo: Human Resources Online
Merck & Co., Inc. is an American multinational pharmaceutical company headquartered in Kenilworth, New Jersey. It is named after the Merck family, which set up Merck Group in Germany in 1668. The company does business as Merck Sharp & Dohme (MSD) outside the United States and Canada.
Merck & Co. was established as an American affiliate in 1891. Merck develops and produces medicines, vaccines, biologic therapies and animal health products. It has multiple blockbuster drugs or products each with 2020 revenues including cancer immunotherapy, anti-diabetic medication and vaccines against HPV and chickenpox.
The company is ranked 69th on the 2021 Fortune 500 and 92nd on the 2021 Forbes Global 2000, both based on 2020 revenues.
7. Johnson & Johnson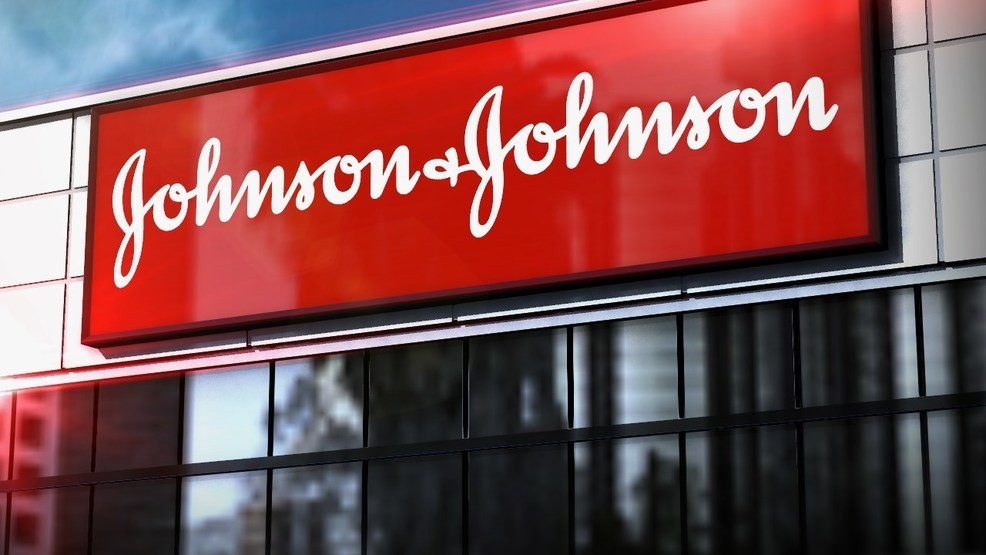 Photo: Johnson & Johnson
Johnson & Johnson (J&J) is an American multinational corporation founded in 1886 that develops medical devices, pharmaceuticals, and consumer packaged goods. Its common stock is a component of the Dow Jones Industrial Average and the company is ranked No. 36 on the 2021 Fortune 500 list of the largest United States corporations by total revenue. Johnson & Johnson is one of the world's most valuable companies, and is one of only two U.S.-based companies that has a prime credit rating of AAA, higher than that of the United States government.
Johnson & Johnson is headquartered in New Brunswick, New Jersey, the consumer division being located in Skillman, New Jersey. The corporation includes some 250 subsidiary companies with operations in 60 countries and products sold in over 175 countries. Johnson & Johnson had worldwide sales of $82.6 billion during calendar year 2020. Johnson & Johnson's brands include numerous household names of medications and first aid supplies. Among its well-known consumer products are the Band-Aid Brand line of bandages, Tylenol medications, Johnson's Baby products, Neutrogena skin and beauty products, Clean & Clear facial wash and Acuvue contact lenses. Johnson & Johnson's pharmaceutical arm is Janssen Pharmaceuticals.
The company announced in November 2021 that it would split into two publicly traded companies: one focused on consumer products and the other on pharmaceuticals.
8. Meridiam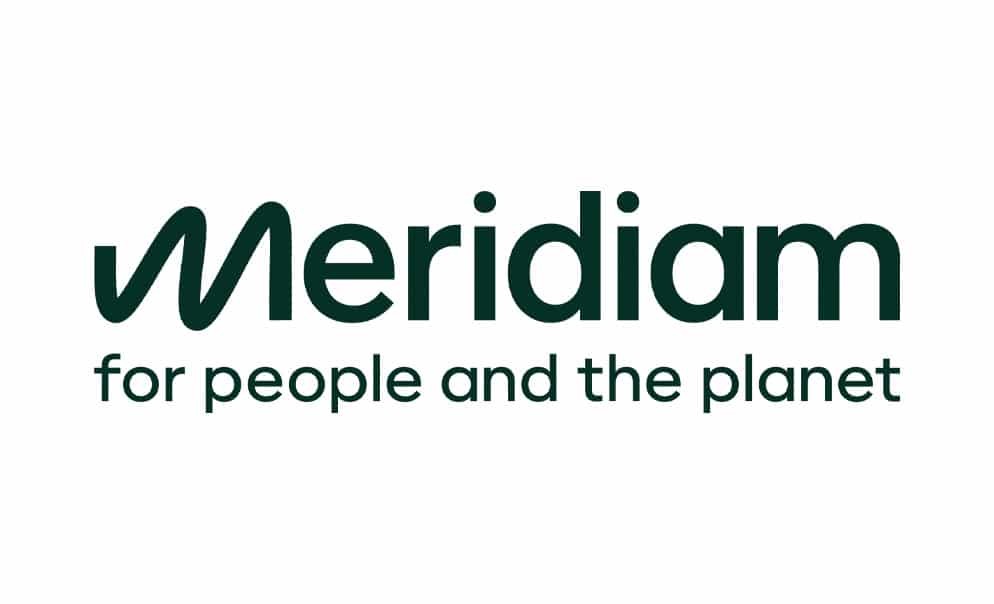 Photo: Meridiam
Meridiam is a global investor and asset manager based in Paris specialized in developing, financing and managing long-term public infrastructure projects. Founded in 2005, Meridiam invests in public infrastructure in Europe, North America and Africa.
Meridiam, has offices in nine countries (France, Luxembourg, United States, Canada, Turkey, Senegal, Austria, Ethiopia and Jordan), manages $18 billion of assets and has to date invested in over a hundred transport, building and public services projects.
Meridiam received the following awards :
"Infrastructure Fund of the year" (2015), "European Ports Award" with the Calais Port 2015 project and the "European Refinancing Award" with the B66 Benavente-Zamora project (2015) by the Infrastructure Journal.
"Global Infrastructure Fund of the Year" (2013), "Overall Infrastructure Fund of the Year" (2012), "Fund Manager of the Year – Global" (2011) and "Sponsor of the Year" (2009). by the Infrastructure Journal.
"European Infrastructure Fund Manager of the Year" by Infrastructure Investor (2012, 2011, 2010 and 2009).
"Global Financial Sponsor of the Year" by Project Finance (2009)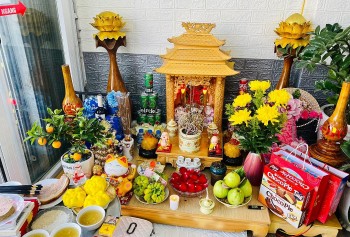 Handbook
Learn more about an ancient Vietnamese tradition that may bring you good fortune!