Top 10 Richest Chinese Billionaires In The World
More and more Chinese people are getting richer each year, with more billionaires appearing, and Forbes has released a list of the richest Chinese billionaires with a huge fortune in 2021.
In a record-setting year, China leads the pack in billionaire bounce backs on Forbes' 35th annual World's Billionaires list. The Middle Kingdom is now home to 626 billionaires—up from 388 last year—and is again only second to the U.S., which has 724 billionaires.
Not only does China have more billionaires than ever, but its richest also have bigger fortunes. The 626 Chinese billionaires' collective net worth of $2.5 trillion is more than double last year's total, when the Chinese moguls on the list were worth $1.2 trillion, according to Forbes.
Take a look at these 10 richest Chinese billionaires in 2021, according to Forbes's list.
1. Zhong Shanshan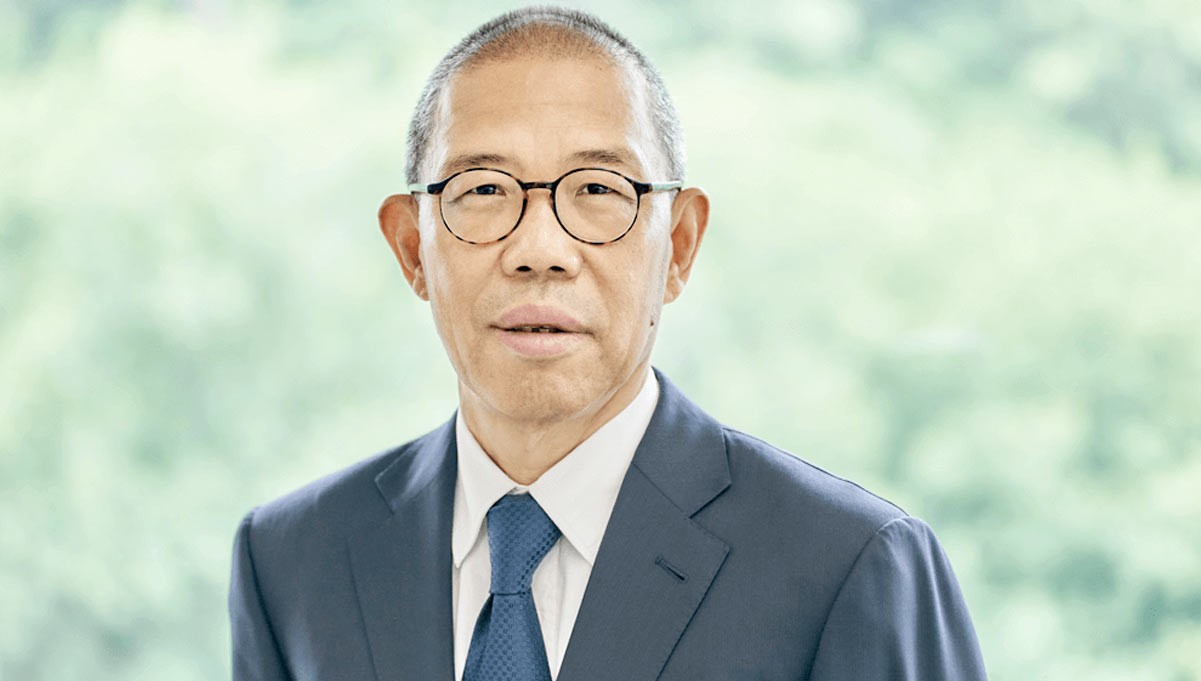 Photo: Vnsea
NET WORTH: $68.9 BILLION
Known for keeping a low profile, it must be a task for Zhong Shanshan to keep away from the public eye as he strengthens his position as China's richest man. He is the third richest man, after Reliance Industries' chief Mukesh Ambani and Adani Group head Gautam Adani. With a net worth of $68.9 billion, Shanshan is right after Ambani with $76.5 billion and Adani with $66.5 billion. Globally, he is the 14th richest individual.
As much as he tries to stay away from the limelight, Shanshan's story is one to grab the eyeballs. His is a rag to riches story. Long before he became China's richest man, Shanshan who chairs bottled water company Nongfu Spring and controls Beijing Wantai Biological Pharmacy had menial jobs.
Before he started his business of bottled water, Shanshan reportedly tried his hand in various ventures including growing mushrooms, founding a private newspaper, and selling curtains.
Shanshan then founded Nongfu Spring in 1996 and still owns an 84 percent stake in the company. A few family members own stakes too, including Lu Xiaowei, wife's older sister who owns 1.4 percent valued at $432 million. Two of his wife's other siblings too own shares worth $428 million. Zhong's sisters, Zhong Xiaoxiao and Zhong Xuanxuan, also own $642 million worth of shares together. His son Zhong Shu Zi is a non-executive director of the company.
The bottled water company holds more than a quarter of the bottled water market in China. Chinese people are known to avoid tap water over health concerns.
2. Ma Huateng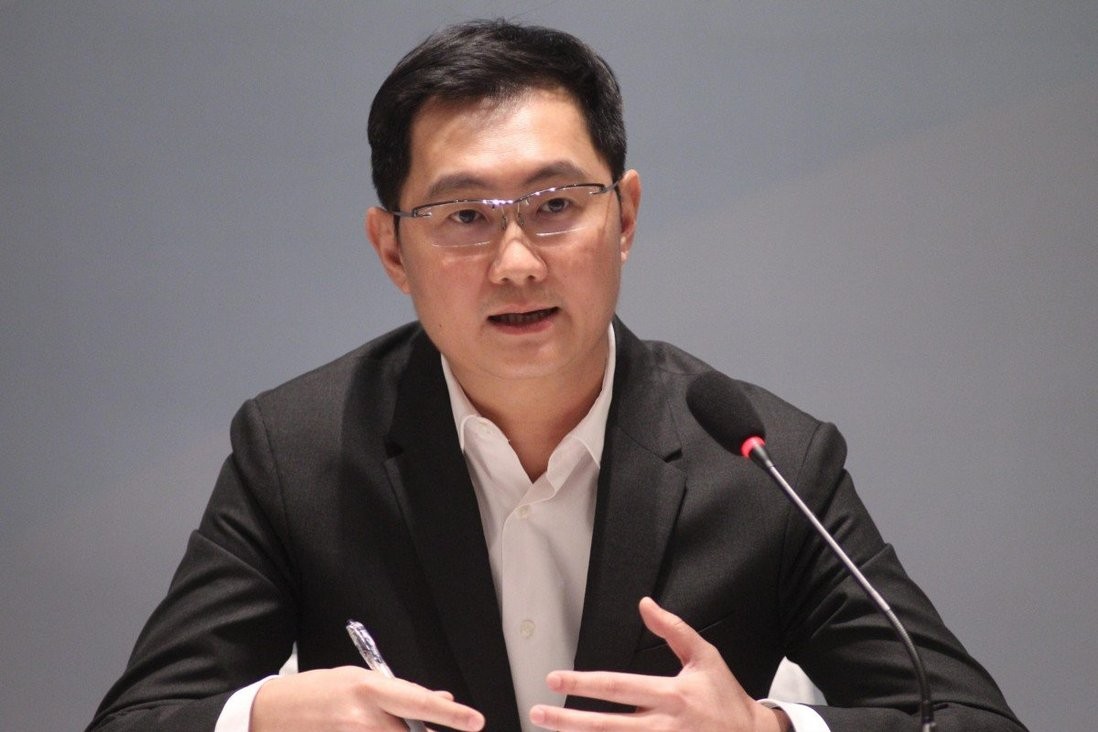 Photo: SCMP
NET WORTH: $65.8 BILLION
Ma Huateng, (born October 29, 1971, Chaoyang, Guangdong province, China), Chinese business executive who was cofounder and CEO (1998– ) of Tencent Holdings Ltd., one of the world's largest Internet companies.
Ma studied computer science at Shenzhen University, where he earned (1993) a Bachelor of Science degree. He then worked in research and development for China Motion Telecom Development Ltd. before founding (1998) Tencent with several friends. A year later the company launched the Internet-based QQ service (then called OICQ), which soon became one of China's most-popular instant-messaging platforms. Tencent subsequently gained the backing of two overseas venture-capital firms, and in June 2004 the firm raised nearly $200 million when it went public on the Hong Kong stock exchange.
Under Ma's leadership, Tencent greatly expanded its offerings to provide users with a range of what the company described as "online lifestyle services." In addition to instant messaging, those services included e-commerce sites, online media outlets, gaming and other interactive entertainment, social networking sites, online advertising, and online payment processing. The company's influence on the Chinese market was immense. By late 2015 QQ had approximately 850 million monthly active users, and WeChat—a mobile instant-messaging app that was first introduced in 2011—had some 650 million users. Tencent also operated the social networking site Qzone, which boasted more than 670 million monthly active users in 2015, making it the world's third-largest social network, behind only Facebook and YouTube. Tencent's immense success made Ma, who was widely referred to as "Pony" Ma (the nickname was a play on his surname, which means "horse" in Chinese), one of the wealthiest individuals in China, according to Britannica.
3. Colin Zheng Huang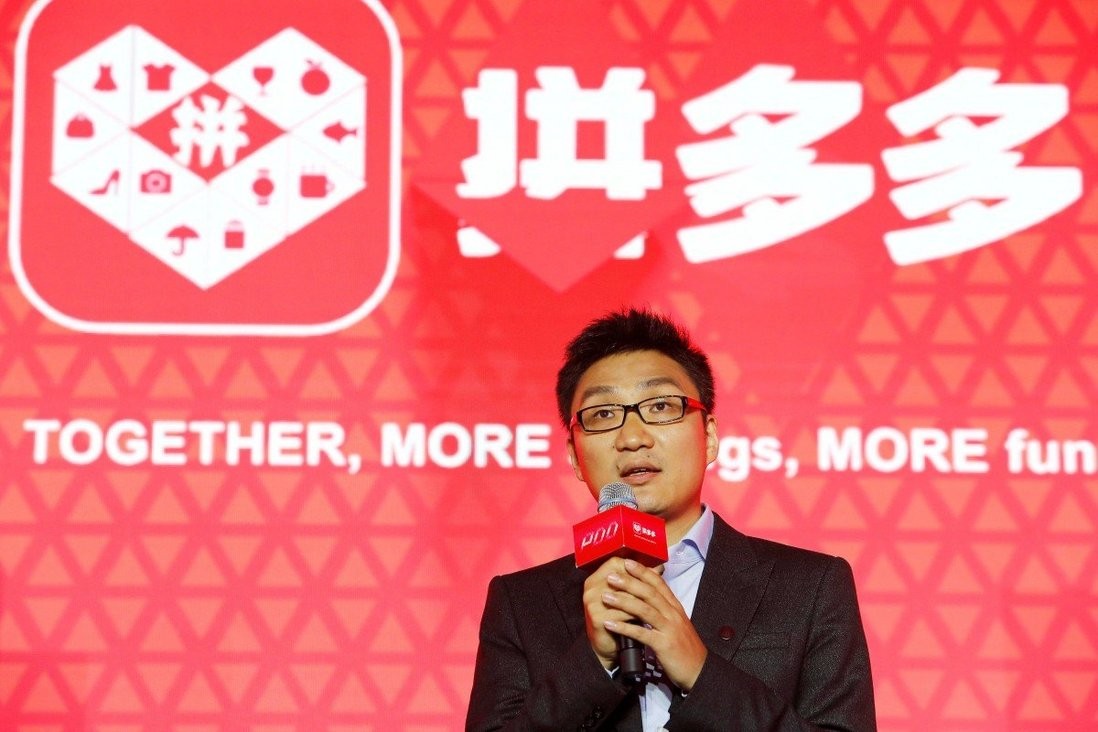 Photo: SCMP
NET WORTH: $55.3 BILLION
Huang has just stepped down as the chief executive of Pinduoduo, a gamified online marketplace connecting buyers and sellers. It's popular in China and has a
market cap
of more than $100 billion, giving it a higher valuation than Uber or Sony.
People buy items on Pinduoduo such as iPhones at sale price while playing games, and rope in friends to "group-buy" groceries at huge discounts. Pinduoduo takes a small commission and charges sellers to promote their products on its app but doesn't hold any stock.
Huang, 40, founded the company in 2015. It's grown rapidly ever since and listed in July 2018.
Huang's fortune has exploded since. His net worth is up by $25 billion in 2020, and shares in Pinduoduo climbed to an all-time high of $87.58 on the Nasdaq on June 19.
On June 21, Forbes' Real-Time Billionaire Index showed Huang, worth $45.4 billion, briefly surpassing Alibaba's Jack Ma, worth $43.9 billion, to become China's second-richest man after Tencent's Pony Ma. Huang soon slipped back into third place and currently, he is 23rd on the global Bloomberg Billionaires Index, according to Business Insider.
4. Jack Ma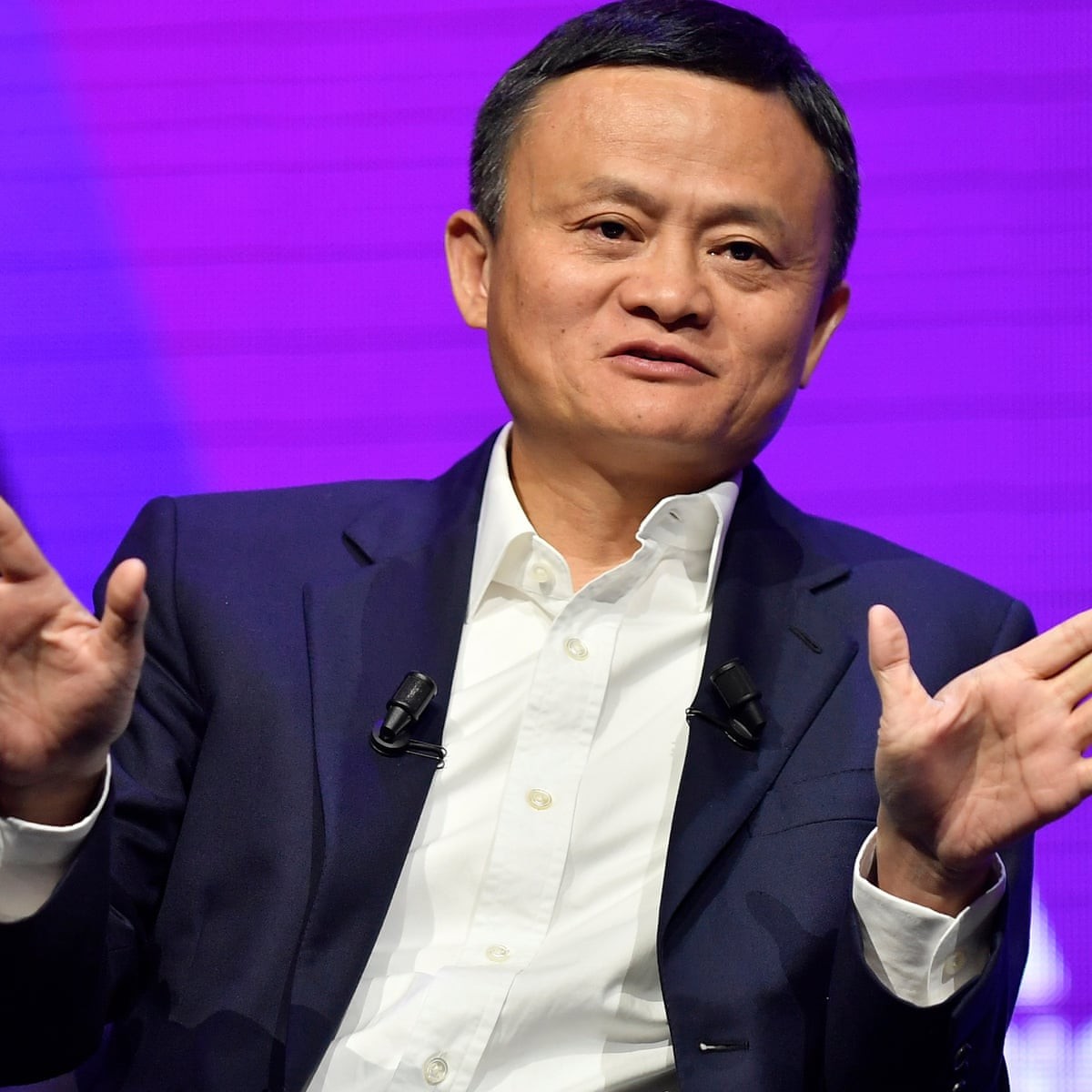 Photo: The Guardian
NET WORTH: $48.4 BILLION
Jack was born Ma Yun on 10 September 1964, in Hangzhou, Zhejiang, China. His parents were involved in a profession of storytelling through music.
Jack Ma is a Chinese businessman, investor, and philanthropist. Once a poor lad who survived by guiding tourists, Jack went on to rise above his humble condition and achieve success. He started off by improving his communication skills and also learned English. Jack was one of the first few individuals who saw the Internet as a business opportunity even at a time when the rest of the world didn't believe in his vision. After starting his first venture with a mere $20,000, the entrepreneur went on to earn around $800,000 in just three years. In the late-1990s, he founded the e-commerce based venture 'Alibaba' which catapulted him to global fame. The revenue generated by the firm helped him reach the zenith of success and made him the richest man in China. He even co-founded other similar ventures which were also successful to a great extent; one of these was an e-commerce website called 'Taobao.' Jack is the recipient of many awards. He has also been featured in world-renowned magazines, such as 'Forbes' and 'Time.'
5. Wang Wei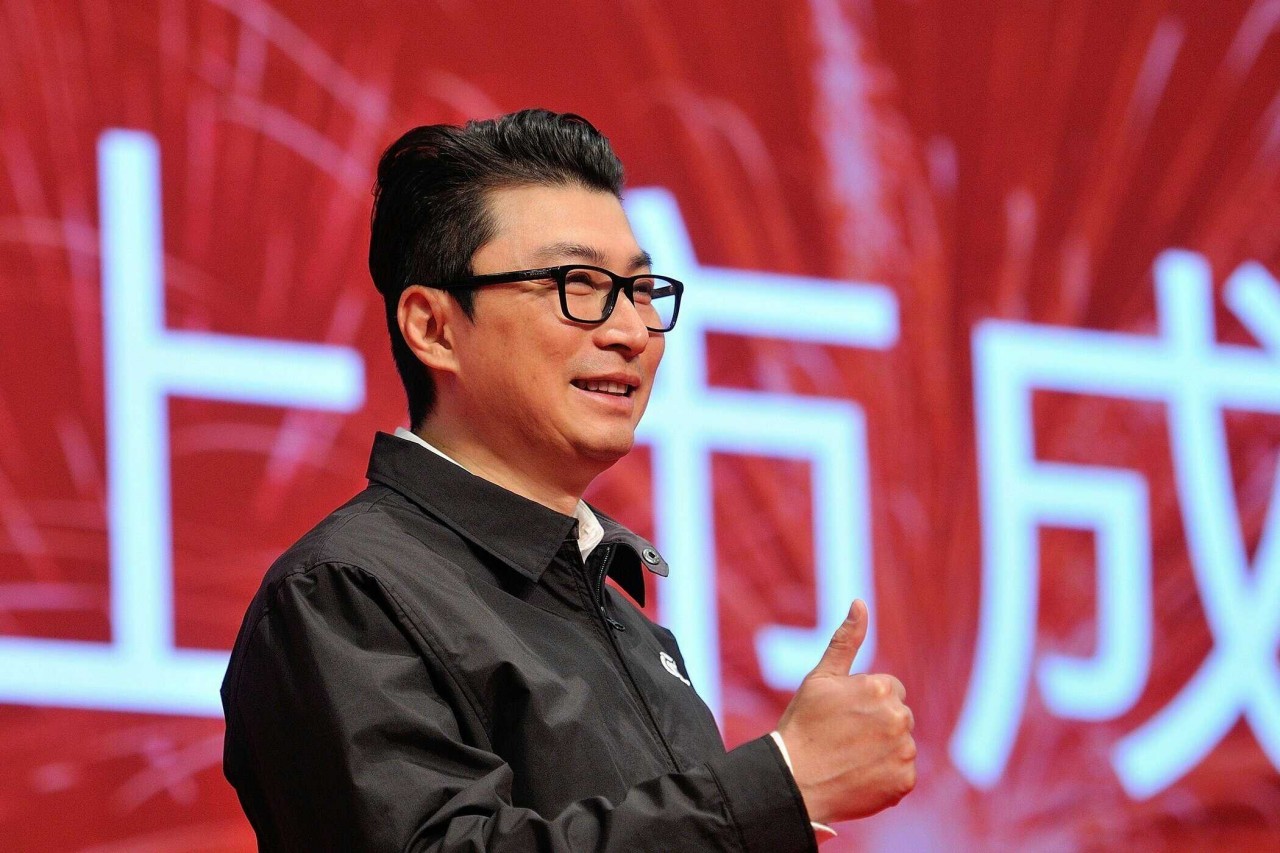 Photo: SCMP
NET WORTH: $39 BILLION
Wang Wei (born October 1970) is a Chinese billionaire entrepreneur, who is the founder and chairman of SF Express, a Shenzhen-based multinational delivery services, and logistics company.
Wang's career started in print and dyeing factories in Shunde District, Foshan, a commercial and manufacturing center in Guangdong province with easy river access to Hong Kong.
In the early 1990s, factories in Shunde needed to get samples to Hong Kong-based buyers, but frequently had issues with long shipping delays. To speed up this process, Wang founded ShunFeng Express as a small courier service with six employees.
As of 2017, SF Express is a multinational courier service with over 400,000 employees. According to Forbes, Wang Wei has a net worth of US$26.7 billion, as of July 2021.
6. He Xiangjian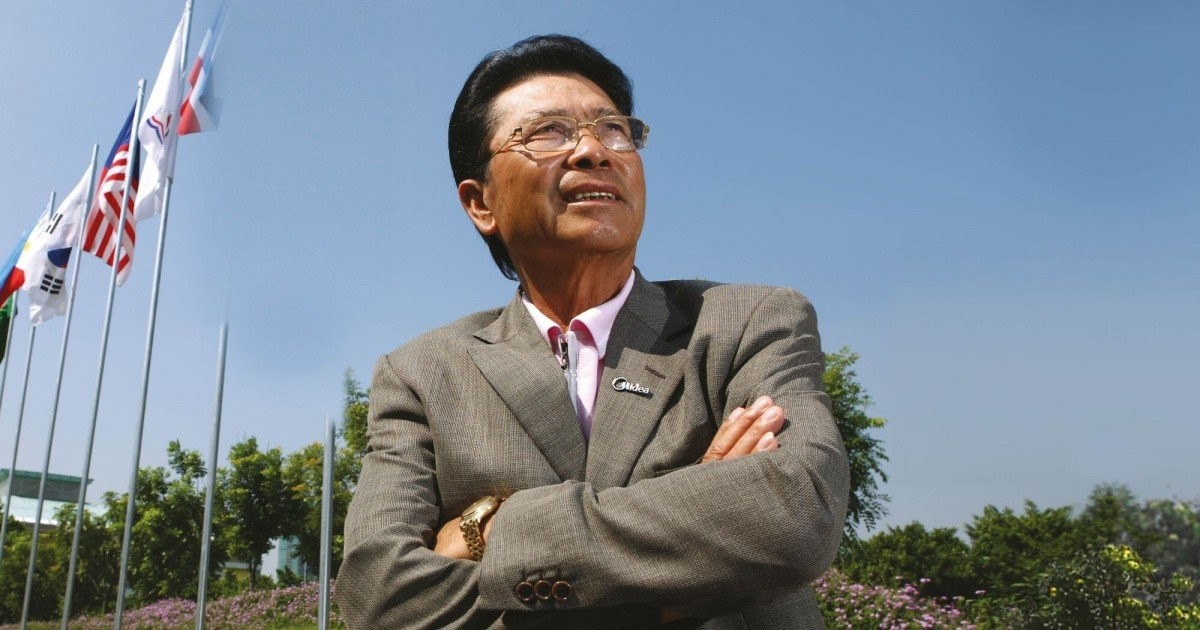 Photo: SCMP
NET WORTH: $37.7 BILLION
With just an initial amount of 5000 Yuan, He Xiangjian started his company. From its humble beginning, the company has grown into a billion dollars Company. Following the success of the plastic bottle lid business, he moved into furnished goods and then into electrical appliances. Midea is one of china's biggest appliances makers.
Following the success of his company in the Chinese market, He Xiangjian decided to move his interests internationally and began searching for stocks in countries such as Brazil, Egypt, India, Chile, and Argentina. This allowed for another new vista for the revenue and propelled Midea into one of the biggest appliance companies in the world at the time of the 1990s.
Under his leadership, He Xiangjian has seen the company grow at a rapid rate, at present; he is the ninth richest man in all of China. He started out the company with the help of villagers in Beijiao in the year 1968.
7. Zhang Yiming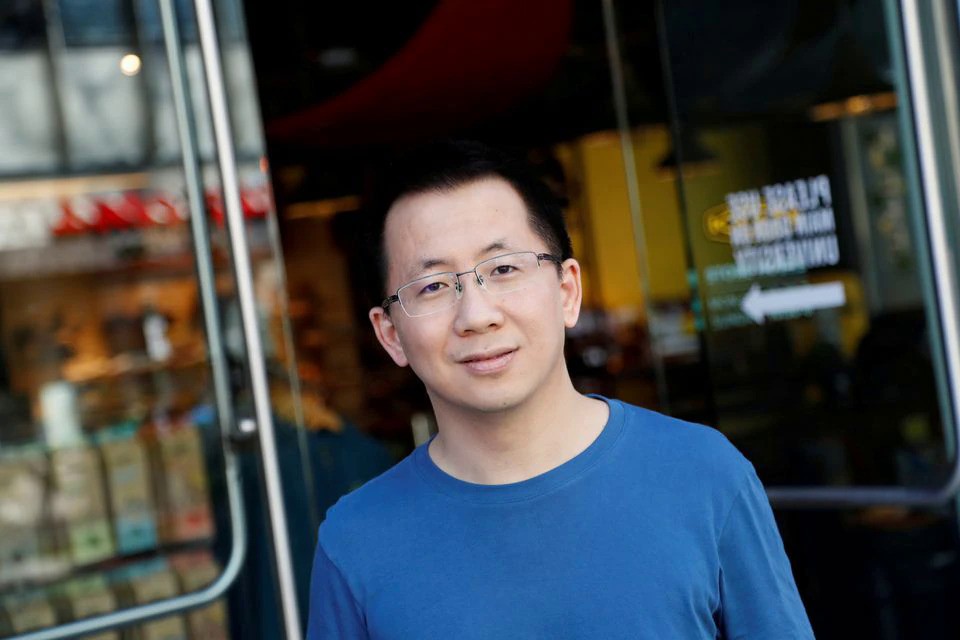 Photo: Reuters
NET WORTH: $35.6 BILLION
Zhang Yiming is the founder and chief executive of Beijing ByteDance Technology Co ., one of China's largest internet technology conglomerates that is quickly eclipsing other online content platforms with its unmatched ability to draw in younger social media users. The apps in ByteDance's portfolio include Toutiao, a popular content platform in China, as well as TikTok, the video-based social media app quickly becoming popular with Gen-Z. Founded in 2012, ByteDance is valued at $75 billion and brings in around 1 billion monthly users globally — it is considered by some as the world's most valuable start-up.
Yiming majored in microelectronics and software engineering at Nankai University and began his career working at the travel website Kuxun, later acquired by Tripadvisor. After a short stint at Microsoft, Yiming took to producing his own apps and founded several start-ups, including a real estate search portal. Eventually, Yiming focused his efforts on news aggregation apps in 2012 to compete with Baidu's offering of news embedded with advertising.
8. Qin Yinglin & family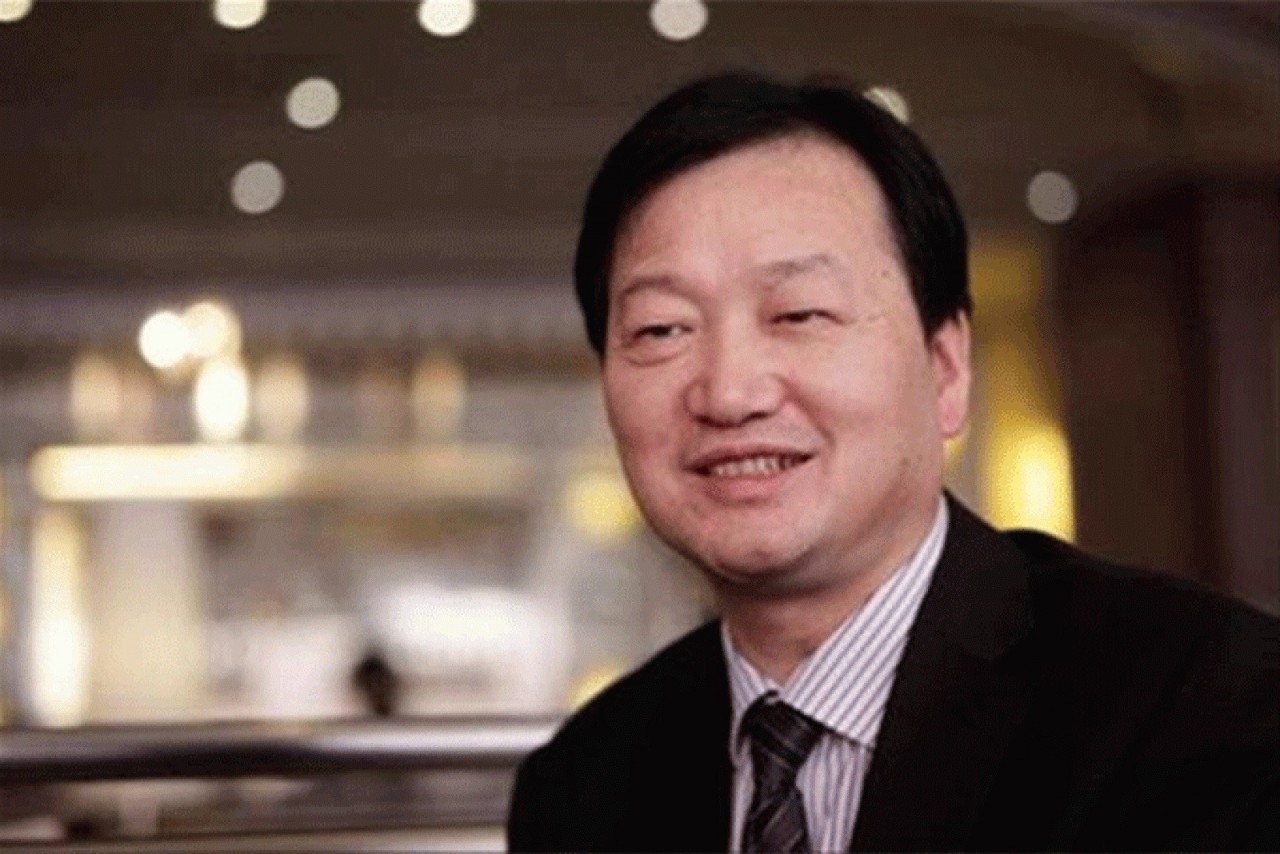 Photo: Linkedin
NET WORTH: $33.5 BILLION
Self-made billionaire Qin Yinglin is the world's richest farmer with a $22bn (£17.82bn) personal fortune.
His Chinese pork empire has rocketed in the past year due to shortages and higher prices during the 2019 African swine flu outbreak and the subsequent COVID-19 pandemic.
Yinglin and his wife Qian Ying started their first pig farm in 1992 with just 22 piglets. By 2019 they had more than 10 million pigs within their Shenzhen-listed company Muyuan Foods.
As the most popular protein in China, pork is in high demand, and losses in supply from culling or restrictions can cause prices to rapidly accelerate.
The outbreak of swine flu in 2019 wiped out half of China's pigs driving up prices by 160%. This sent Muyuan Foods share prices soaring 200% and by June last year, Yinglin's wealth had doubled to $22bn.
The strength of the company is due to it maintaining ownership of a high percentage of its own farms enabling it to better control hygiene and biosecurity thus warding off diseases.
9. William Lei Ding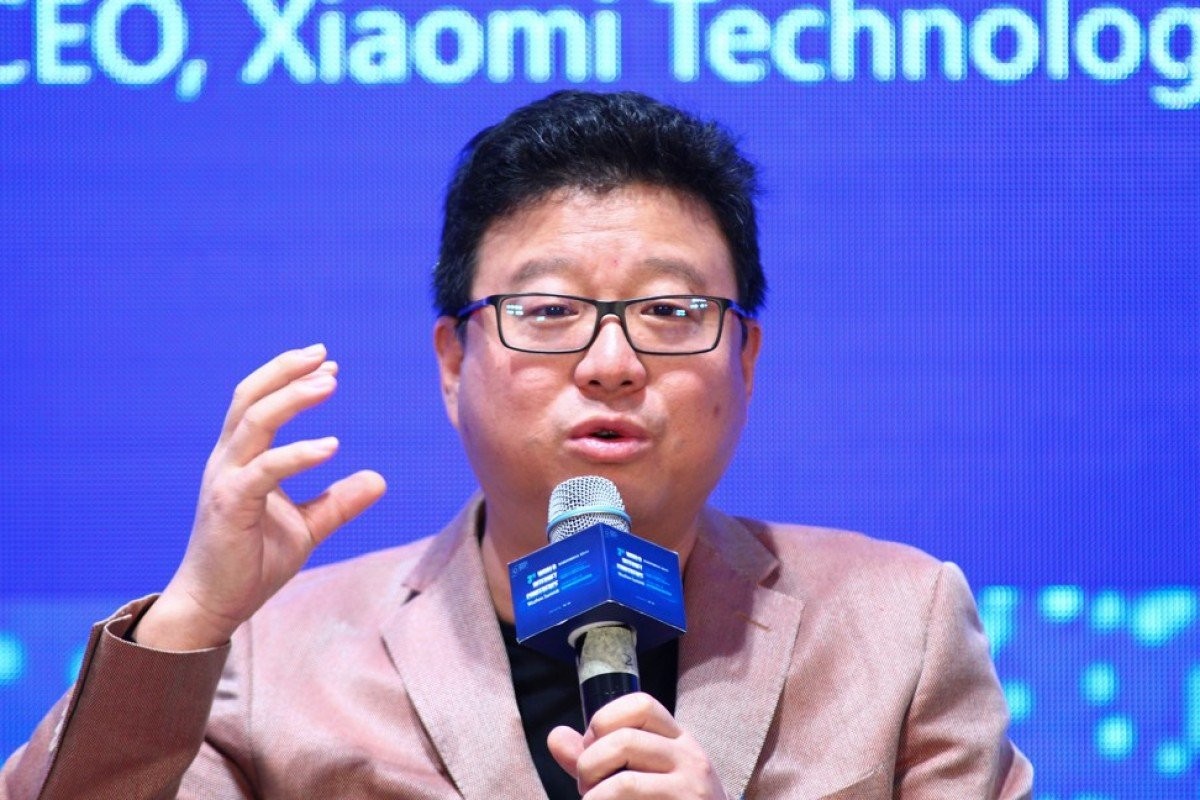 Photo: South China Morning Post
NET WORTH: $33 BILLION
China's internet mostly profits from one thing – multiplayer gaming. Millions of people play games on the internet every day in the country today, thanks to Ding Lei, founder of NetEase gaming portal. Lei's gaming portal has thousands of highly popular international games, World of Warcraft being one of them. Incidentally, it is this web portal that has also made Ding Lei the richest man in China for a period of time with a whopping net worth. Little did the engineering graduate from Chengdu College based in China know that he was going to be the 'video game billionaire' when he was working as just another engineer for companies like Ningbo and Sybase.
It didn't take long for the internet whiz to quit Sybase and start off on his own. In 1997, what began as a small firm with a dozen employees has now grown into a huge private enterprise with hundreds of people working for it. Going by his recent statement "Smart guys don't let go of opportunities", his story is a factual success. NetEase today isn't just about gaming.
It also hosts an e-mail system, one of the first bi-lingual mailing platforms in the world. Ding Lei later had NetEase host a search engine and microblogging before it became one of China's largest web portals. Ding Lei also has interests beyond the internet. He plans to invest in organic farming and wants to see to it that most of the farmers of China who left their dying farms for factories to return and produce quality food. That way, he wants to do his bit for the country's capital to flow towards the countryside.
10. Yang Huiyan & family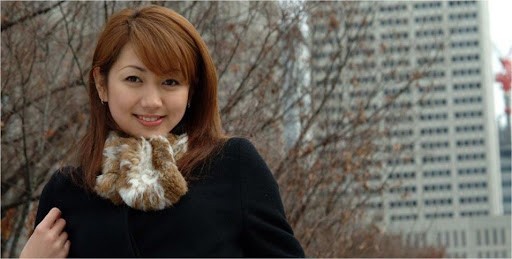 Photo: Only The Wealthy
NET WORTH: $29.6 BILLION
Yang Huiyan (born 1981) is a Chinese-born billionaire businesswoman and property developer. Becoming a Cypriot citizen in 2018, she is the majority shareholder of Country Garden Holdings, a stake largely transferred to her by her father Yang Guoqiang in 2007. She is the richest woman in Asia.
Her father Yang Guoqiang started the real estate company Country Garden in 1997 and transferred 70% of Country Garden's shares to her before its IPO in 2007. Country Garden's initial offering raised about $1.6 billion, or as much as Google raised in 2004 in the United States. As of August 2021, Yang had a net worth of US$27.3 billion. Yang is vice chairman of the board's governance committee and helped raise $410 million selling new shares in 2014, according to Forbes.
Yang is a 2003 graduate of Bachelor of Arts/Science, Ohio State University where she was a member of The National Society of Collegiate Scholars (NSCS).
According to leaked documents dubbed as "The Cyprus Papers", Yang obtained Cypriot citizenship in 2018, though China does not recognize dual nationality.
Seven Best Asian Comedians

Stand-up comedians can be funny, witty, and have a great sense of humour that make them stand out from the rest. Take a look at ...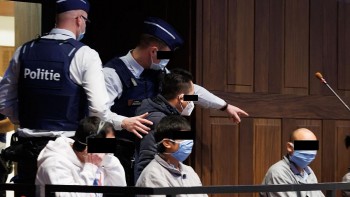 Overseas Vietnamese
Belgian court sentenced smuggler organization over 39 Vietnamese victims found dead in sealed lorry container in Essex.