Top Al-Qaeda leader was said to be killed in Mali by French
French defence minister Florence Parly has announced that French troops have killed a prominent Al-Qaeda leader during a joint-operation with West African partners in northern Mali.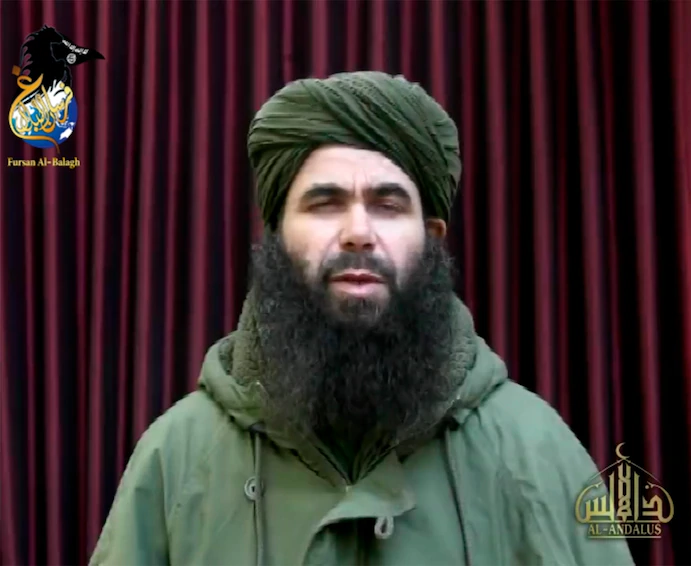 Abdelmalek Droukdel, in a picture taken from video. (AP)
Abdelmalek Droukdel, who led the extremist organization's affiliates across North Africa and the Sahel — and is thought to be responsible for hundreds of civilian deaths in recent years — died Wednesday, the official said.
"I congratulate and thank all those who have enabled and carried out these daring operations, which severely strike these terrorist groups," tweeted Florence Parly, France's minister for the armed forces.
Droukdel died with "several of his close collaborators," she added.
Who was Abdelmalik Droukdel?
Aged in his late 40s, Droukdel fought against Soviet troops in Afghanistan, and was thought to regard the former leader of al-Qaeda in Iraq, Abu Musab al-Zarqawi, as his inspiration.
Under his leadership AQIM carried out numerous deadly attacks, including a 2016 assault on a hotel in the Burkina Faso capital Ouagadougou that left 30 dead and 150 injured.
In 2012 he was sentenced to death by a court in Algeria after being convicted in absentia of murder, membership of a terrorist organisation and attacks using explosives.
The charges related to three bomb attacks in the capital Algiers in April 2007 which killed 22 people and wounded more than 200 others.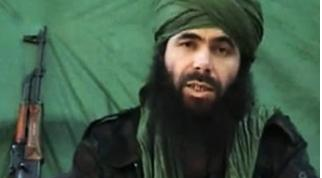 Droukdel died in a joint operation by France and partner forces, the French government says
The U.S. military provided intelligence for the mission, said Col. Christopher Karns, a U.S. Africa Command spokesman.
"This was a great example of cooperation and partnership to get after a common threat," he said in an email.
The announcement came at a particularly tumultuous moment for Mali, which is struggling to contain the world's fastest-growing Islamist insurgency and the coronavirus at the same time.
Groups linked to al-Qaeda and the Islamic State launch routine attacks across the country's rural north and center, and pandemic-driven lockdowns have wiped out livelihoods in the more populated south.
Thousands of protesters filled the streets of the capital, Bamako, on Friday, calling for the resignation of the president, Ibrahim Boubacar Keïta.
More than 20,000 had gathered by midday, according to a tweet from the U.S. Embassy in Bamako, the washingtonpost said.
Some had taken issue with Mali's close relationship with France, which once colonized the nation, asserting the European ally has caused more harm than good in the fight against extremists.
France has 5,200 troops in West Africa, the most of any foreign partner and has worked militarily with Mali since the insurgency took root nearly a decade ago. (The Defense Department said last year that it was considering reducing troops in the region.)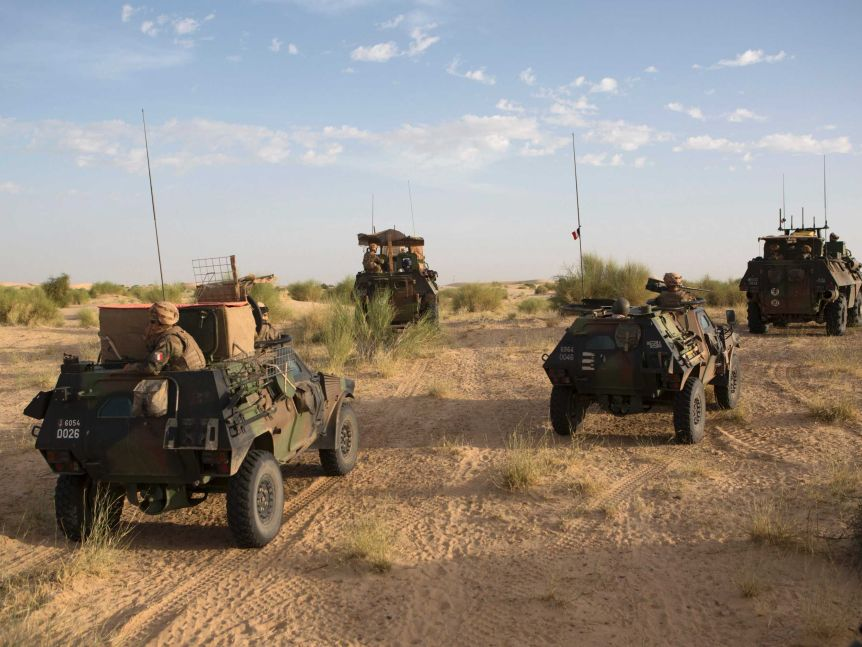 French troops have been deployed in Mali since 2013 when Islamist militants overran parts of the north.(Reuters: Joe Penney)
Thousands of French troops have been deployed in Mali since 2013 after Islamist militants overran parts of the north.
With the help of France, Mali's army has recaptured the territory, but insecurity continues and violence has spread to neighbouring countries.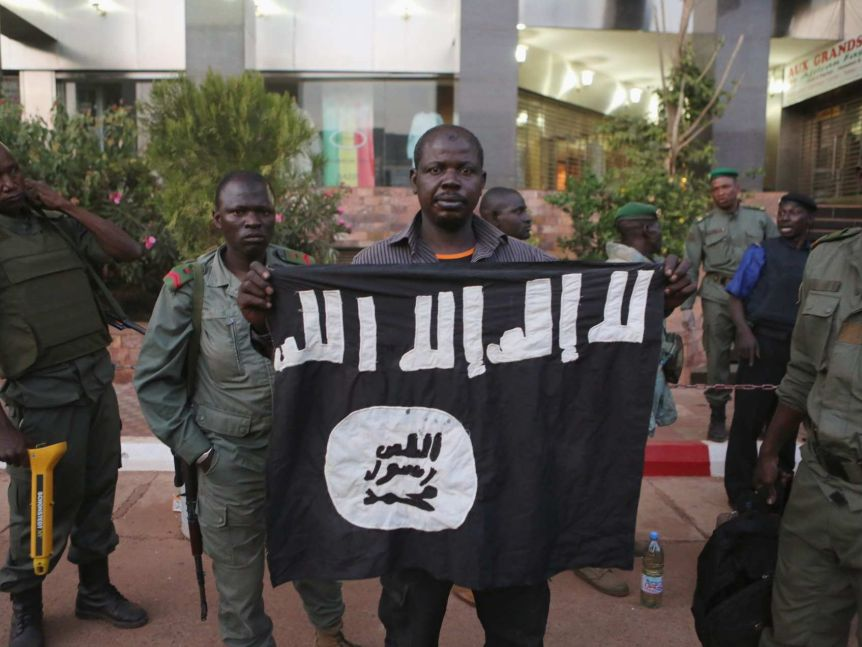 Mrabat was a veteran jihadist and had a senior role in the Islamic State in the Greater Sahara (ISGS) group, she said. ISGS has been active in Mali, Niger and Burkina Faso. (Photo: the abc.net.au)
But violence has skyrocketed in recent years, spilling over the border into Niger and Burkina Faso. Attacks have surged by fivefold in the countries since 2016, according to the United Nations. The death toll last year reached 4,000.
Droukdel, the al-Qaeda chief, played a key role in the extremist group's attempted takeover of Mali in 2012, which was foiled when French forces intervened.
He was believed to be one of the organization's most seasoned commanders in the semiarid region below the Sahara Desert, where al-Qaeda and the Islamic State — sometimes working in fragile cooperation — seek to expand their influence.
Analysts urged caution after his death announcement.
Another extremist leader in Mali, Amadou Koufa, appeared in a verified video last year mocking reports that French forces had killed him.
"France has said they killed this person or that person and later it turns out they weren't dead," said Flore Berger, a research analyst for sub-Saharan Africa at the International Institute for Strategic Studies in London.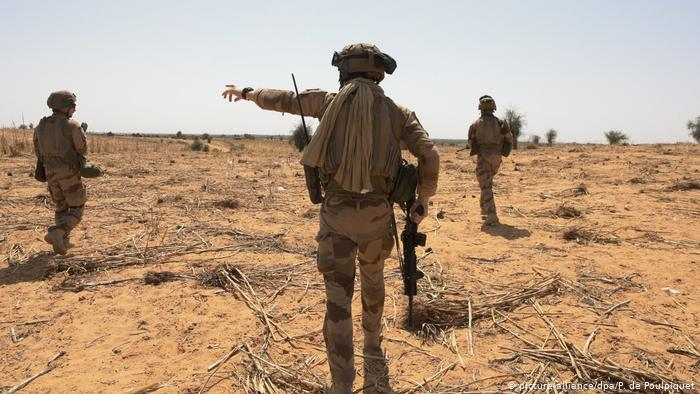 French troops in the Sahel region. (Photo: the dw)
In either case, experts say, the battle is far from over.
France, the former colonial power in the region, become militarily involved seven years ago after IS militants took over parts of northern Mali. However, the European country has recently become unpopular after militants strengthened their hold in the region and begun stoking ethnic violence, as per the dw.
More than 2,000 al-Qaeda loyalists are estimated to be scattered across West Africa, in addition to hundreds of fighters who have pledged allegiance to the Islamic State.
They continue to stoke conflict between ethnic groups — while offering protection as a recruitment method — and sow distrust in the government, said Emily Estelle, senior analyst at the Critical Threats Project at the American Enterprise Institute in Washington.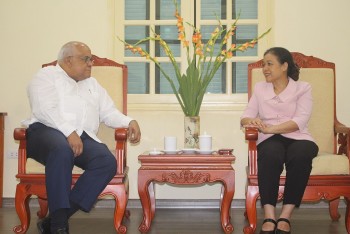 Friendship
Ambassador Nguyen Phuong Nga - President of the Vietnam Union of Friendship Organizations had a meeting and worked with Cuban Ambassador Extraordinary and Plenipotentiary to Vietnam Orlando Nicolas Hernandez Guillen. The two Ambassadors agreed to work closely in organizing solidarity and friendship activities.