Vietnam reiterates commitment to combat terrorism together with joint efforts of international community
In a virtual open debate of the UN Security Council (UNSC) held on January 12, Vietnam reaffirmed commitment to participate in global efforts against terrorism.
The importance of international and regional co-operation efforts against terrorism
Addressing the debate, Minister Counsellor Nguyen Phuong Tra, deputy head of the Vietnamese mission to the UN, said since Resolution 1373 was issued in 2001, the UNSC has promoted an institutional framework for combating global terrorism in various areas, and the terrorism fight has reaped significant outcomes, Vietnamnet reported.
She pointed out the necessity to promote a comprehensive approach based on the UN Charter that should focus on preventing and eradicating conflict, eliminating conditions for terrorism, and boosting communities' immunity from violent extremism and terrorism propaganda.
Solidarity and vigilance against terrorism risks will create the international community's common strength in the face of risks and new developments of terrorism, according to Tra.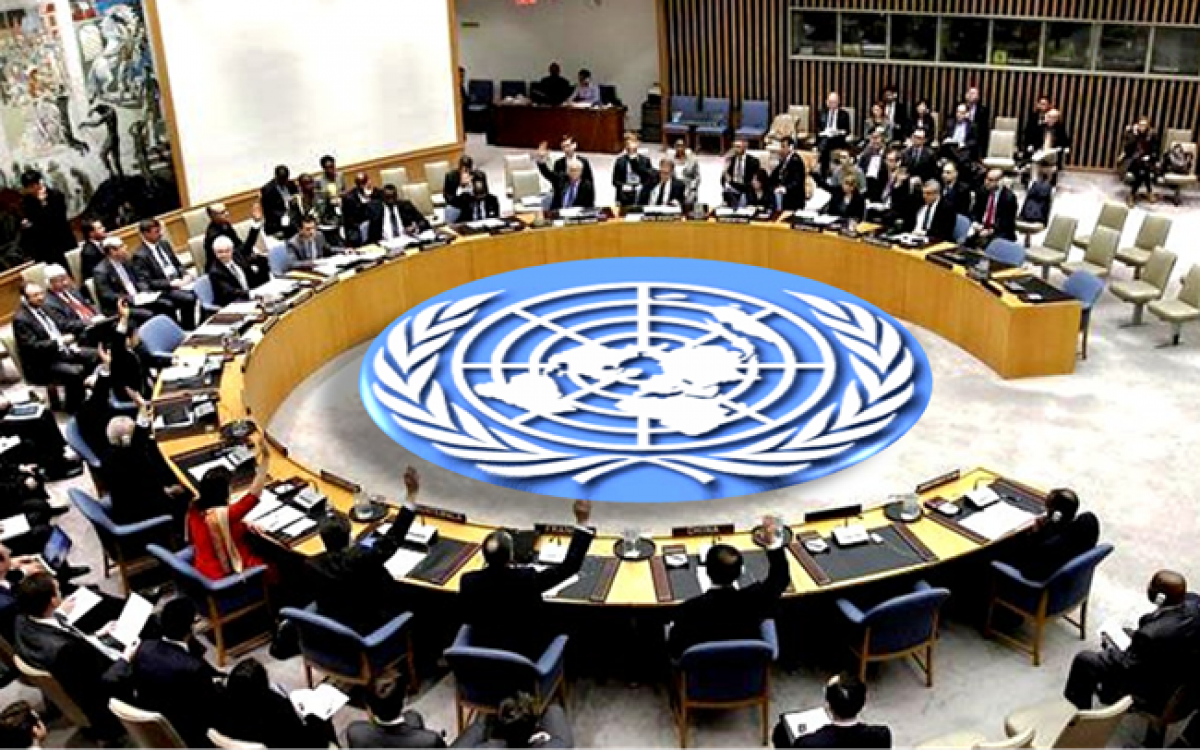 Photo: VOV News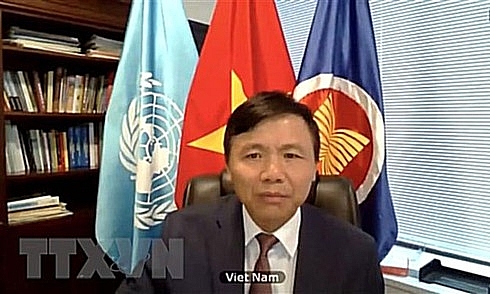 Ambassador Dang Dinh Quy affirms Vietnam's commitment to combating terrorism in all forms at an online UN meeting on August 24, 2020. Photo: Vietnam News
Terrorism remains a critical global threat
Accordin to VOV News, during the debate on the 20th anniversary of Resolution 1373 on counter-terrorism, chaired by the Foreign Minister of Tunisia, the UNSC moved to adopt a presidential statement detailing efforts to combat international terrorism.
Speakers declared that over the past 20 years, the risk of terrorism around the globe has intensified, with international terrorist groups ceaselessly seeking new ways of operating, ramping up their use of cyber space and information technology, whilst also conducting illegal operations across borders.
UN Under-Secretary-General for Counter-Terrorism Vladimir Voronkov urged countries to reiterate their commitment to international solidarity against terrorism via international cooperation and capacity enhancement, deal with root causes of terrorism, strengthen the capacity of combating violent extremism, and engage the youth, women, and non-governmental organisations (NGOs) in common efforts.
He affirmed that the UN Office of Counter-Terrorism pledges to reinforce cooperation with the Counter-Terrorism Committee Executive Directorate (CTED), as well as other agencies and organisations, in this regard.
Michèle Coninsx, UN Assistant Secretary-General and CTED Executive Director, stressed that the CTED pledges to promote monitoring the implementation of UNSC resolutions on the basis of a human rights-based approach.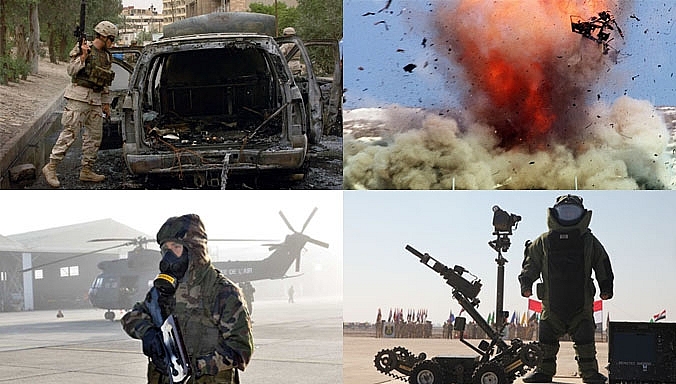 Photo: NATO
She also recommended anti-terrorism policies and laws in countries align with legal regulations and ensure human rights.
UNSC member states voiced support for the council to focus on preventing violence and extremism and promoting a culture of peace and dialogue.
They underlined the importance of international and regional cooperation and the involvement of the entire society, including NGOs, in efforts against international terrorism.
They requested that counter-terrorism measures must be in conformity with the UN Charter and international law, and not take advantage of the terrorism combat to serve other purposes.
Resolution 1373 was adopted unanimously by the UN in 2001, following the tragedy of September 11 in the US. It imposes legal obligations on UN member states to fight against global terrorism and criminalises the financing of terrorists. It also features content about freezing terrorism-related accounts and funds, as well as about information sharing and international cooperation, Tien Phong News reported.
Under this resolution, the Counter-Terrorism Committee was set up with representatives from 15 UNSC member states. It is supported by the CTED that came into being in 2004. The UNSC has adopted nearly 20 resolutions and dozens of presidential statements on counter-terrorism so far
A camp in Mali for people displaced by violence was largely destroyed by fire in late April, making living conditions even worse than they had been. Michele Cattani/AFP via Getty Images
Covid-19 pandemic leads to an increase in terrorism
The national lockdowns will help contain the coronavirus, but they also cause other civic and economic problems that can lead to violence, reported The Conversation.
For example, Nigeria has a large number of self-employed people who are now unable to earn a living due to the lockdown. As a result, they do not have enough to eat, and the government has been unable to provide food to everyone in need.
This food scarcity has led to protests in Abuja and food stampedes to collect food supplies from the government in Lagos, Nigeria. People are frustrated with the government's response in dealing with the pandemic and its inability to provide essential food for all who need it.
Terrorist organizations such as Boko Haram, an organization dedicated to the creation of an Islamic state within Nigeria, are actively using the grief caused by the coronavirus to strengthen their campaigns of violence. Boko Haram is known for recruiting unemployed young adults from families who live in poverty without sufficient food. The group is now increasing its recruitment of young men to carry out ambushes, kidnappings and bombings in the region.
These efforts have resulted in renewed violence across the Lake Chad region, where a recent Boko Haram attack against the Nigerian military killed 47.
In neighboring Chad, the group ambushed a large group of Chadian soldiers, killing 92. It was the deadliest attack ever on Chad's military.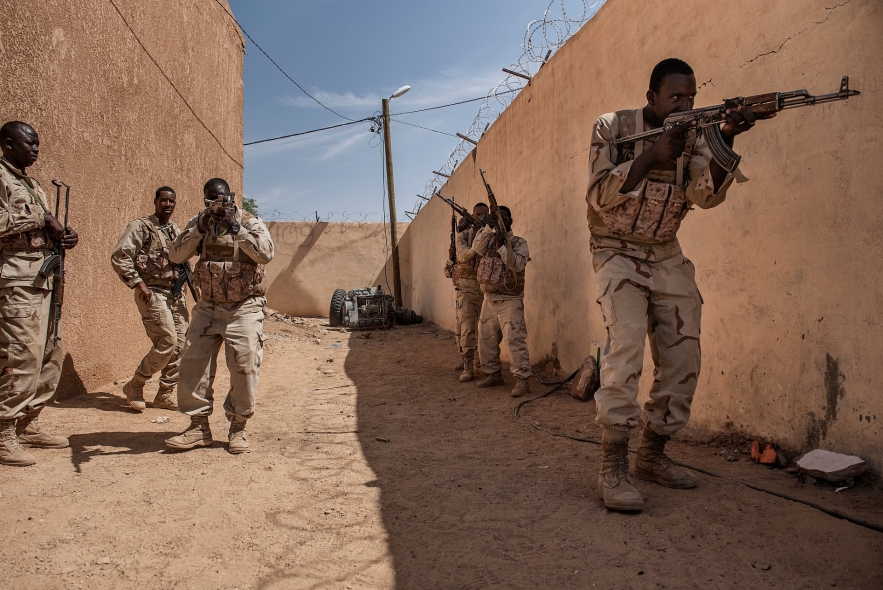 Photo: The New York Times
The worsening conditions in Pakistan brought on by the coronavirus are causing an increase in terrorism.
The Pakistani-based terrorist groups Lashkar-e-Taiba and Jaish-e-Mohammad are currently approaching people who have been affected by the coronavirus and offering to provide essential services and assistance. In return, they gain the loyalty of local populations and access to a new pool of recruits for their efforts to set up an Islamist government in the contested territory of Kashmir.
The effort by the two terrorist groups has led to an increase in the number of terrorist training camps in the region. Indian intelligence sources also indicate that the groups, along with their ally Hizbul Mujahideen, may send terrorists into northern India in an effort to seize the contested land from the Indian government.
In Turkey, Islamic State recruiters are targeting migrants from Turkmenistan who have lost their jobs as a result of the pandemic. The Islamic State frequently recruits unemployed and disillusioned individuals to join its efforts to create an independent state dedicated to the teachings of its extremist brand of Sunni Islam.