Touring Hanoi on a Beautiful Late Autumn Day
Hanoi, the capital for peace with a blend of ancient and modern features, was recognized as Asia's Leading City Break Destination at the World Travel Awards 2022. Hanoi is currently experiencing the most romantic scenery and nice weather of the entire year, which causes both locals and visitors to fall in love.
When visiting Hanoi during these days, visitors will experience the poetry and serene beauty of this city after taking a stroll and breathing in the pleasant aroma of milk flowers. There are some must-try activities recommended by Vietnam Times if you just have one day in Hanoi.
Wandering around Hanoi Old Quarter
During this season, you just need to go through a few streets like Hang Tre, Dinh Tien Hoang, Hai Ba Trung, etc., drop your soul in the gentle breeze of autumn, and feel its sweet taste. The hustle of daily life must give way to the peaceful emotions settling on a late autumn morning.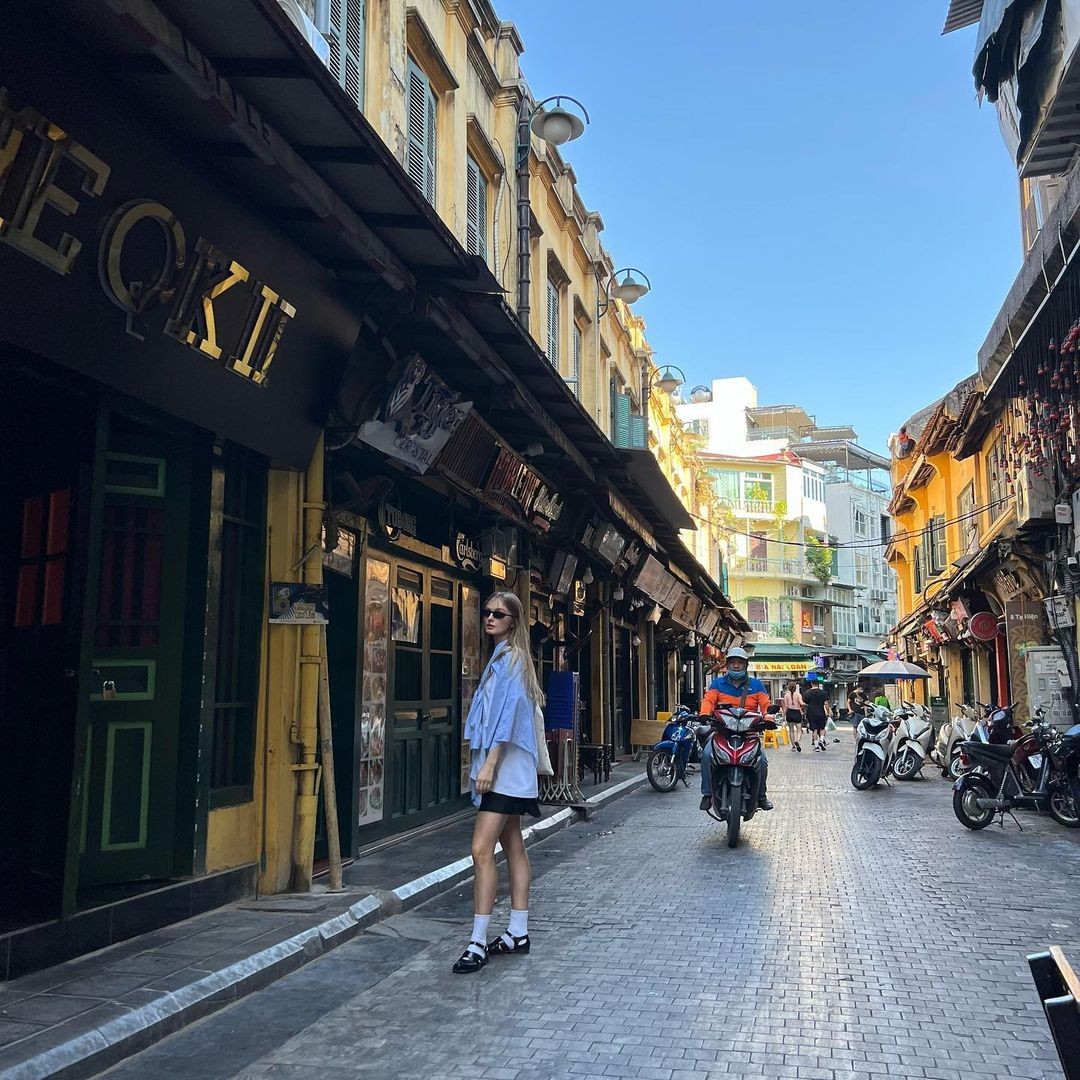 Photo: @darjaromanova/ Instagram
You can visit Phan Dinh Phung or Hoang Dieu streets to view the trees changing leaves. On the final days of autumn, these are the locations that receive the most check-ins.
After exploring the streets, you can stop at a restaurant for a hot bowl of beef Pho. Then, you can spend time sipping hot egg coffee while viewing the streets.
Having lunch with Vietnamese traditional food in Hanoi
As you stroll through Hanoi, you'll find yourself spoiled for choice when it comes to food options. Hanoi has so many delicious dishes such as Pho, snail rice noodles, banh mi, etc. But given the weather, you might decide to eat outside at a restaurant to experience the flavor of Hanoi autumn.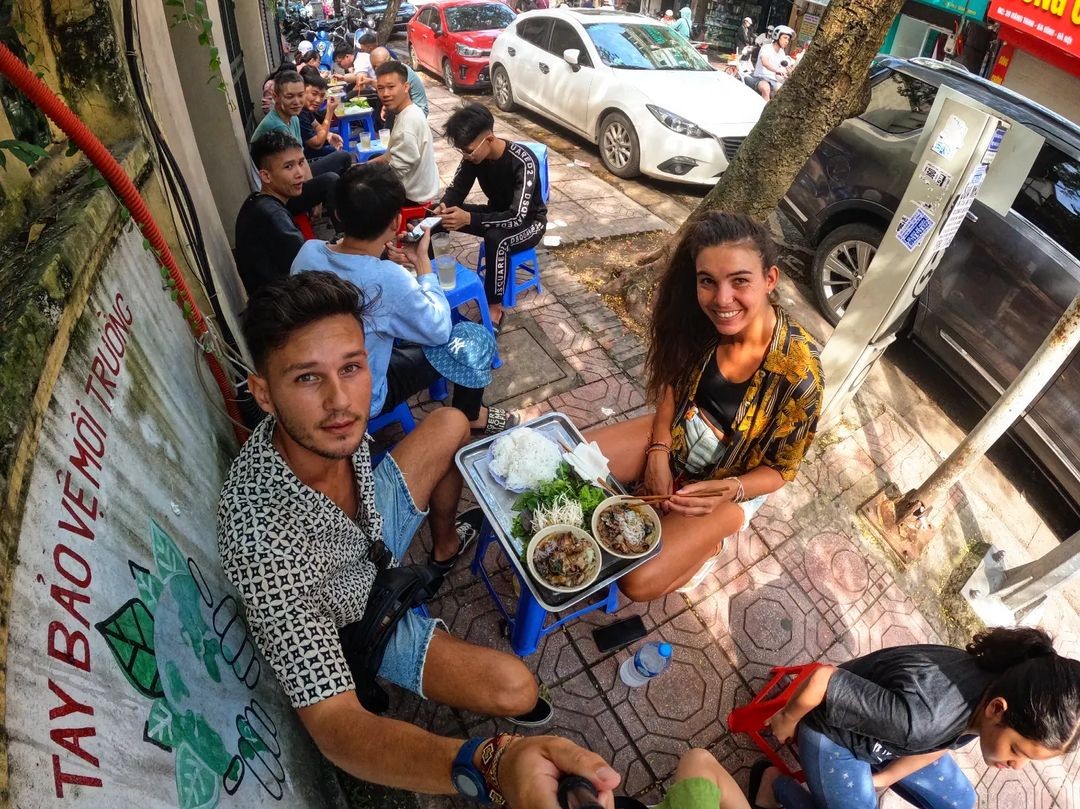 Photo: @antomat_tdm/ Instagram
If you want to try the most famous and oldest restaurants in Hanoi, then Bun Dau Hang Khay, Ba Hoanh steamed rice rolls and Bun Cha Hang Quat, etc. are places you should keep in mind.
Having a coffee date with friends
There is nothing better than going on dates and catching up with friends on a nice autumn afternoon in Hanoi. There are several lovely cafes like Lofita, Trill Rooftop Cafe, Top of Ha Noi, etc., where you can take in the city's entire perspective,
You can choose coffee shops near West Lake or Thong Nhat Park if you're looking for a quiet area.
Photo: @l_cds/ Instagram
If you feel a little hungry, you can buy midday snacks like doughnuts, banana cakes, and potato cakes. The food is cheap and easy to find, but even just one bite is unforgettable.
People in Hanoi enjoy relaxing, cycling, drinking coffee, and doing other activities at West Lake. There is often a gathering here between 5 p.m and 6 p.m because young people come to check in and take pictures of the sunset. The sunset over West Lake is really distinctive, it seems to capture all the enchantment of an autumn day in Hanoi.
Feeling the cool breeze and smelling the fragrance of milk flowers
For many locals, the aroma of milk flowers is typical of Hanoi's autumn.
Hanoians and tourists alike love to enjoy the flower's fragrance as they walk along Trung Hoa, Nguyen Du, Quan Thanh, and Nguyen Chi Thanh streets.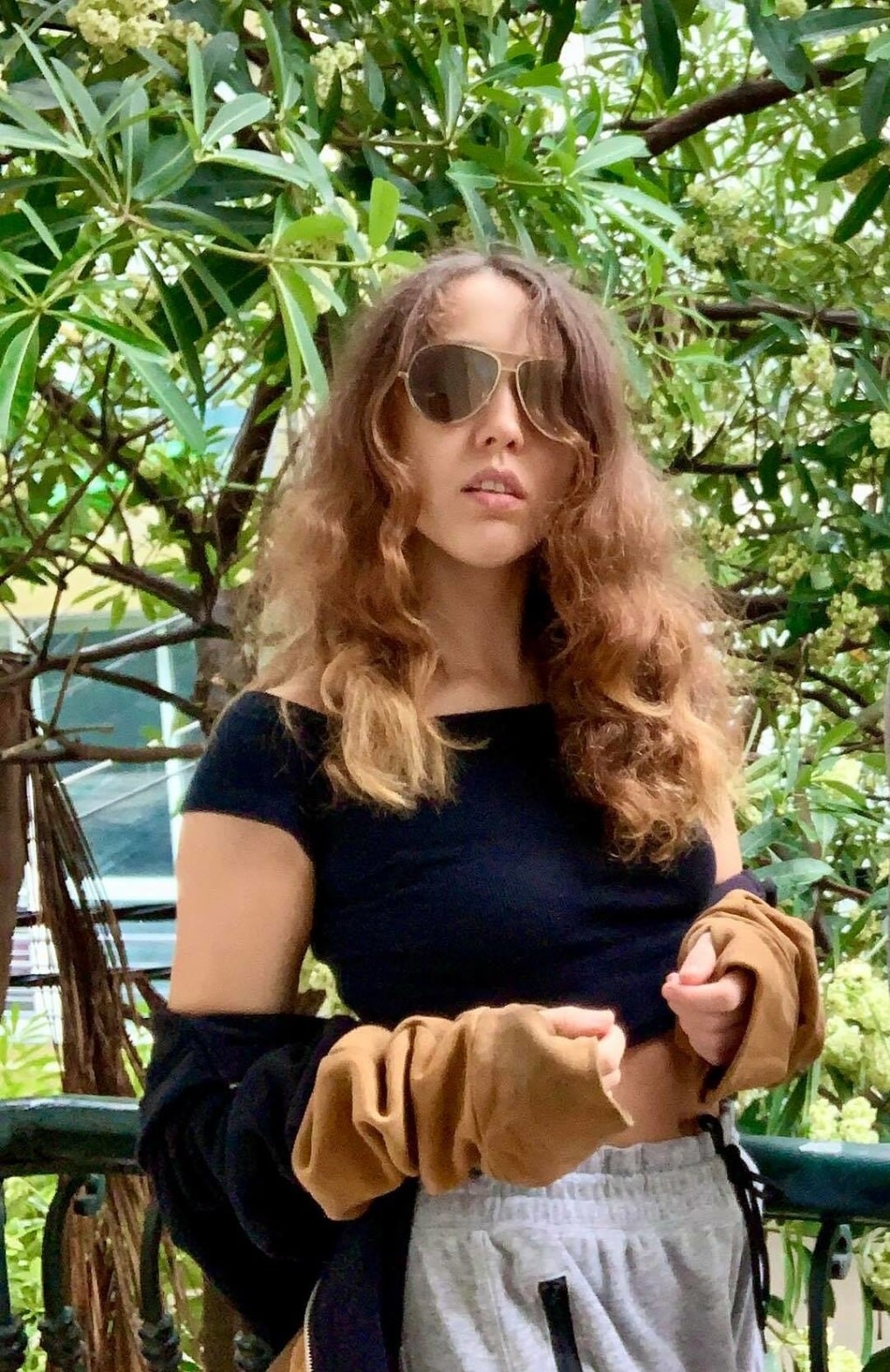 Photo: Sonya Firsova
Many tourists love the fragrance of white milk flowers, though some find it a little overwhelming at night when it is at its strongest. However, riding bicycles at night to enjoy the quietness, the cold of autumn, and the perfume of milk flowers is an amazing experience in Hanoi this season.
Enjoying the world's cheapest beer - Bia Hoi at night
Bia hoi, which is sold for around VND5.000 VND (US$0.24) per glass in Vietnam, is well-known for being the world's cheapest beer. As for nighttime drinking, Ta Hien Street in Hanoi is a spot for the renowned Bia Hoi street, which is essentially a street packed with tiny plastic chairs, really cheap beer, and fascinating youth culture.
There is also reasonably priced Vietnamese food on the menu to make the most of the interesting nightlife and an affordable night out.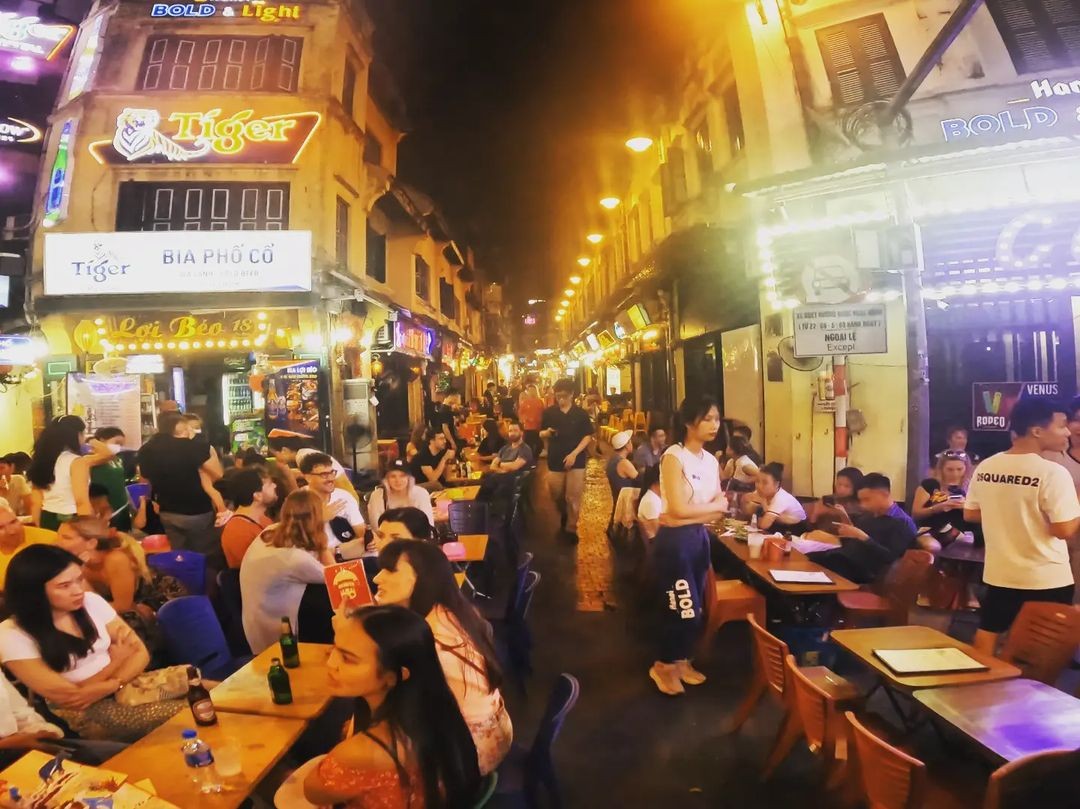 Photo: @antomat_tdm/ Instagram
With its position as the country's capital, Hanoi has developed infrastructure and convenient transportation. The food is tasty and diverse, and the Vietnamese people are friendly. Experiencing one day in Hanoi will definitely leave you with unforgettable memories.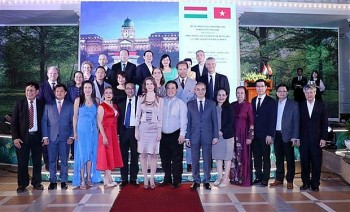 Viet's Home
Saigontourist Group in coordination with the Hungarian Consulate General held a series of events within the framework of the Hungarian Food and Culture Festival 2022 in Ho Chi Minh City