True-to-life photos of Hanoi half a century ago
Under the lens of Thomas Billhardt, the landscapes, daily life and people in Hanoi between 1967-75 have become more true-to-life than ever. The photos, part of the book "Hanoi 1967-1975", are reminiscent of the glorious bygone era.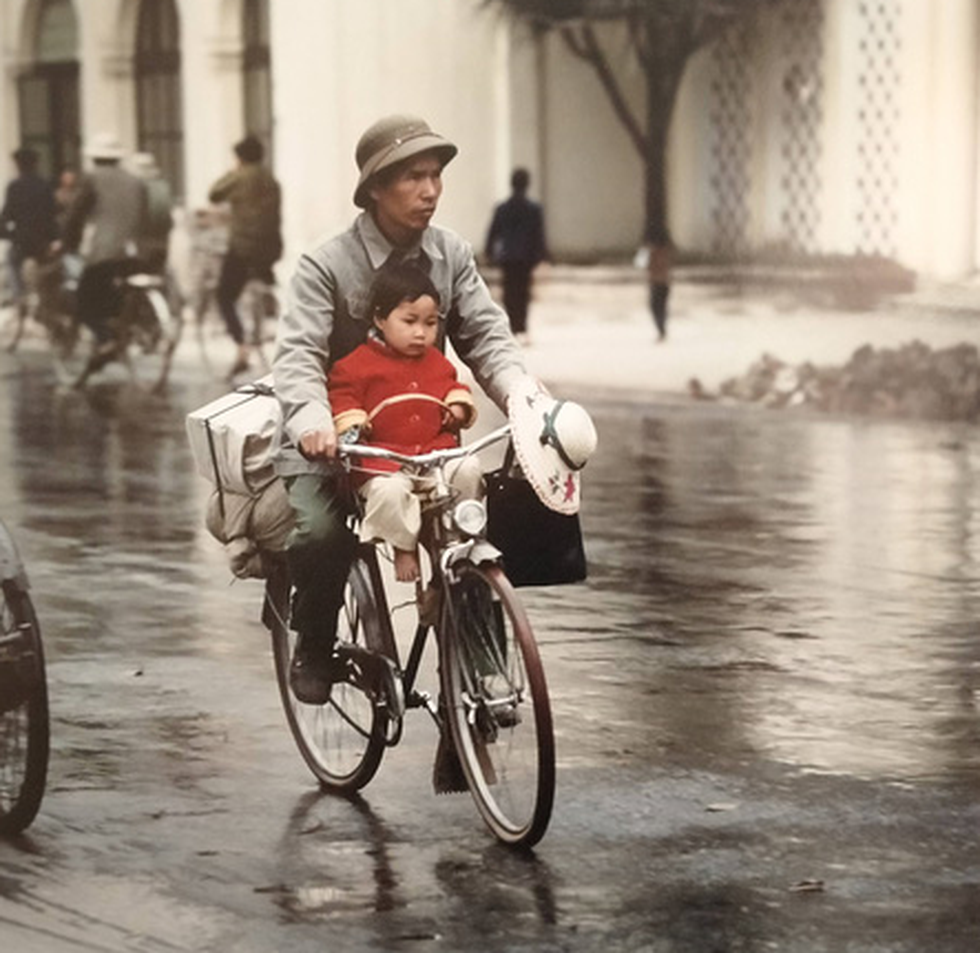 A father carrying his daughter on a bicycle (Photo courtesy of Thomas Billhardt/ via Zing News)
Unlike other photo books taken in the same period, "Hanoi 1967-1975" is not much about the fierce war but focuses on portraits, hopes, raw feelings of Vietnamese people in the inner-city and suburbs of Hanoi as well.
Being a photojournalist, Thomas Billhardt has traveled the world as a representative of the German Democratic Republic's government agencies, news agencies, and UNICEF.
He had captured precious images of hot spots in the world at that time, including Cuba, Bangladesh, Chile, Guinea, Indonesia, Cambodia, and of course, Vietnam.
Thomas first set foot in Hanoi in early 1967 to make documentary interviews with American prisoners of war who were shot down and detained in the capital. Yet, the lensman was overwhelmed by the war's bloodiness. The more he got to know about Vietnam war and local people, the more he wanted to capture its scenery and people in his camera.
"Back then, I really wanted to introduce Vietnam to the world, to bring the S-shaped country closer to international friends", Thomas was quoted by Zing News at the opening of "Hanoi 1967-75" book introduction in early October.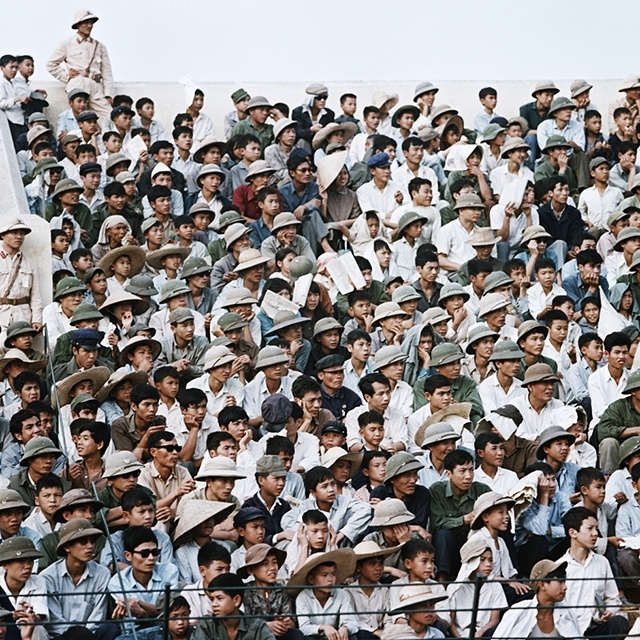 (Photo courtesy of Thomas Billhardt/ via Zing News)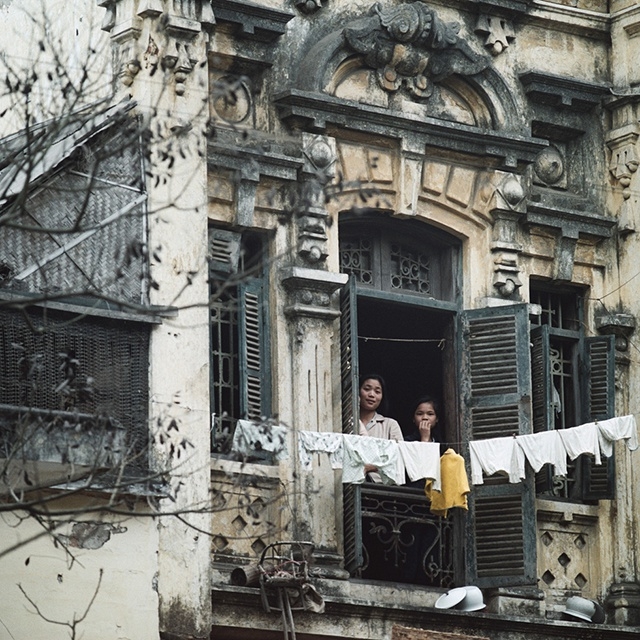 (Photo courtesy of Thomas Billhardt/ via Zing News)
Under his lens, Thomas not only recorded the devastation of war, but also the courage and the eternal optimism of Vietnamese people. They are the gunners with an upright, decisive look, children accompanied by gentle nurses in blouses, or the eager and curious gazes of students from Le Ngoc Han primary school as they looked at the "strange foreigner".
"One of the most impressive things to me was Hanoians' optimism. They might be living in the rain of bombs, but there were still cheerful smiles on their faces while milling around the streets. They believed in the victory of their nation", Thomas recalled.
"Hanoi 1967-75", with simple, yet emotional photos, is an opportunity for those 60-70 years of age to relive their childhood. Young generations can also try to immerse themselves in the rhythm of Hanoi over half a century ago.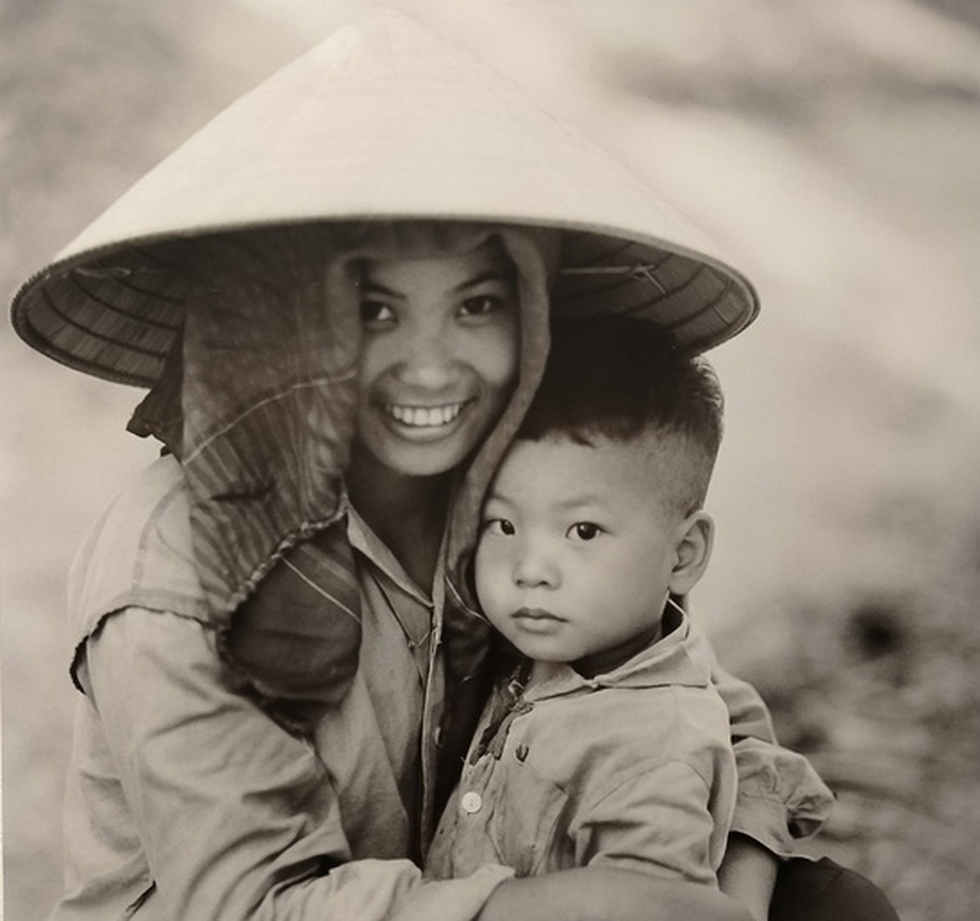 (Photo courtesy of Thomas Billhardt/ via Zing News)