Trump eyes 'decoupling' US' economy from China
President Donald Trump again raised the idea of separating the US and Chinese economies, saying the US would not lose money if the world's two biggest economies no longer did business.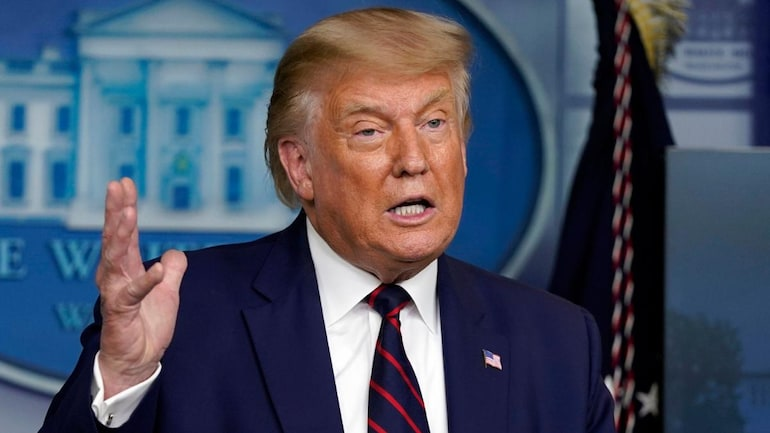 File photo of US President Donald Trump (Photo Credits: AP)
President Donald Trump on September 7 again raised the idea of separating the US and Chinese economies, also known as decoupling, suggesting the US would not lose money if the world's two biggest economies no longer did business.
"When you mention the word decouple, it's an interesting word," Trump was quoted by Fox Business as saying during a Labor Day news conference at the White House. "We lose billions of dollars and if we didn't do business with them we wouldn't lose billions of dollars. It's called decoupling, so you'll start thinking about it."
The president also threatened to block companies who choose to outsource jobs to China from receiving federal contracts, and vowed to bring manufacturing jobs and supply chains back to the US if re-elected in November.
"We will make America into the manufacturing superpower of the world and will end our reliance on China once and for all," he added. "Whether it's decoupling, or putting in massive tariffs like I've been doing already, we will end our reliance on China, because we can't rely on China."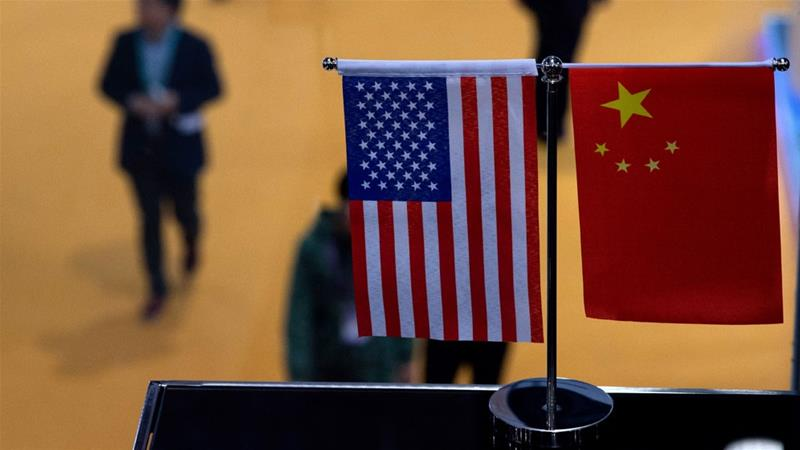 Representative image. Source: AFP
Trump previously floated decoupling from China during an interview with Fox News' Steve Hilton, in which he also claimed that Beijing could intefere in the November election on behalf of Democratic nominee and former vice president Joe Biden.
The decoupling comments come as China has been in the Trump administration's crosshairs on multiple fronts, from trade to intellectual property theft to the country's handling of the coronavirus pandemic.
In addition, the president touted his administration's efforts to rebuild the US economy in the wake of the coronavirus pandemic, saying the country is in the midst of a "V-shaped recovery" after adding 1.4 million new jobs in the month of August.
"We're in the midst of the fastest economic recovery in US history, so we have a lot to be thankful for," Trump said. "The United States experienced the smallest contraction of any western nation...You look around and see how we're doing compared to any other nation, our rise is spectacular, and we're rebounding much more quickly from the pandemic."
Trump accuses Biden of being soft toward China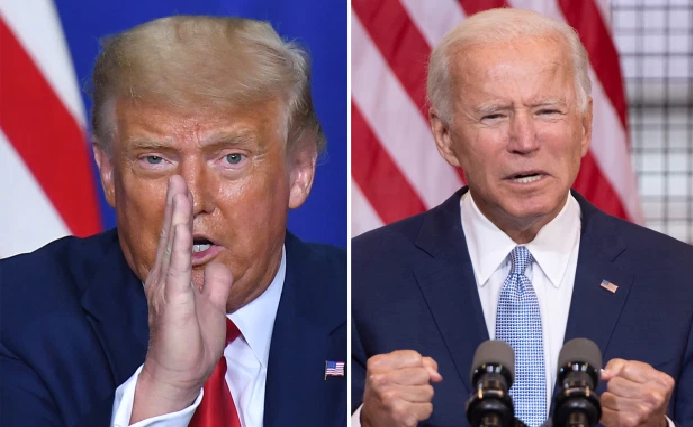 Donald Trump (left) and Joe Biden. Getty Images
According to Reuters, Trump has accused his Democratic opponent, Joe Biden, who leads in most opinion polls, of being soft toward Beijing.
"If Biden wins, China wins, because China will own this country," he said.
Biden for his part has criticized Trump's Phase 1 trade deal with China, saying it is "unenforceable," and "full of vague, weak, and recycled commitments from Beijing."
Trump said Biden "cheered China's rise as a great power" because such powers adhere to international norms across non-proliferation, human rights and trade, according to Financial Review.
"Well, they didn't. They took advantage of stupid people ... and Biden is a stupid person," the President said.
US Treasury Secretary Steven Mnuchin said in June that a decoupling of the US and Chinese economies would result if US companies were not allowed to compete on a fair and level basis in China's economy.
Other officials and analysts have said that the two countries' economies are so intertwined as to make such a move impractical, but Washington would continue to pressure Beijing to level the playing field./.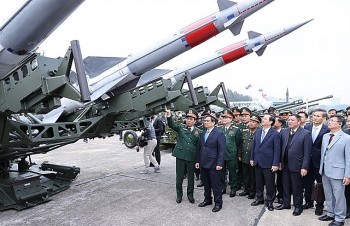 National
The inauguration ceremony of the Vietnam International Defence Expo 2022 (Vietnam Defence 2022) was held in Hanoi on December 8.