Twitter locked account of China's U.S. embassy over Xinjiang-related tweet
Twitter has locked the account of China's U.S. embassy for a tweet that defended China's policies in the Xinjiang region, which the U.S. social media platform said violated the firm's policy against "dehumanization".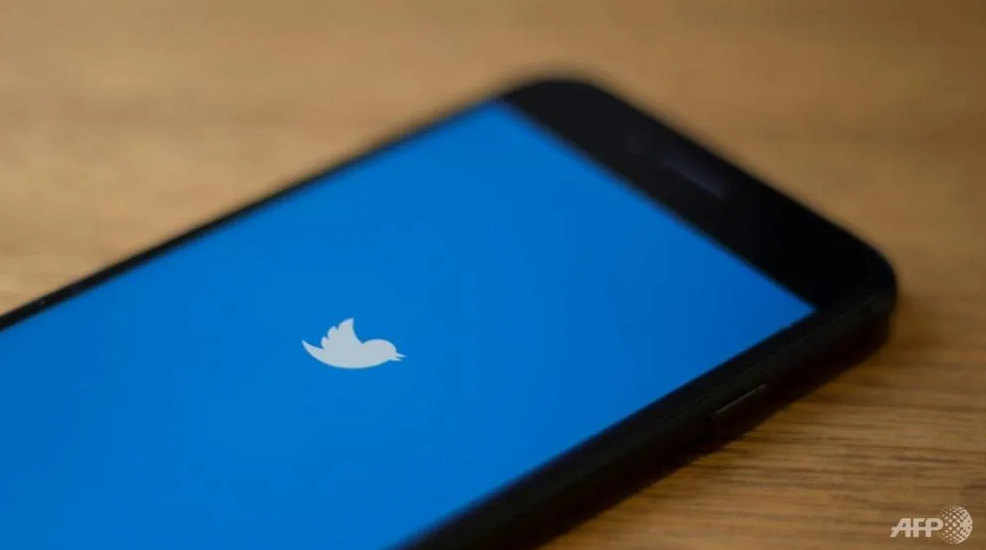 China's U.S. embassy got locked for "dehumanization" (Photo: AFP)
China's U.S. embassy got locked for "dehumanization"
The Chinese Embassy account, @ChineseEmbinUS, posted this month saying that Uighur women were no longer "baby-making machines," citing a study reported by state-backed newspaper China Daily. The tweet was removed by Twitter and replaced by a label stating that it was no longer available. Although Twitter hides tweets that violate its policies, it requires account owners to manually delete such posts. The Chinese embassy's account has not posted any new tweets since Jan. 9, according to Reuters.
"We've taken action on the Tweet ... for violating our policy against dehumanization, where it states: We prohibit the dehumanization of a group of people based on their religion, caste, age, disability, serious disease, national origin, race, or ethnicity," a Twitter spokesperson told CNBC in a statement.
The social media giant's terms of service state that tweets that violate its policies are hidden, and the accounts are either locked or some features are temporarily limited. Users have to manually delete the tweets in question if they want the account to be fully restored.
The embassy's account suspension comes shortly after Twitter removed the account of former U.S. Former President Donald Trump, which had 88 million followers, citing the risk of violence after his supporters stormed the U.S. Capitol this month. The Chinese embassy in Washington did not immediately to an e-mailed request for comment. Twitter is blocked in China but is an increasingly favored platform by China's diplomats and state media.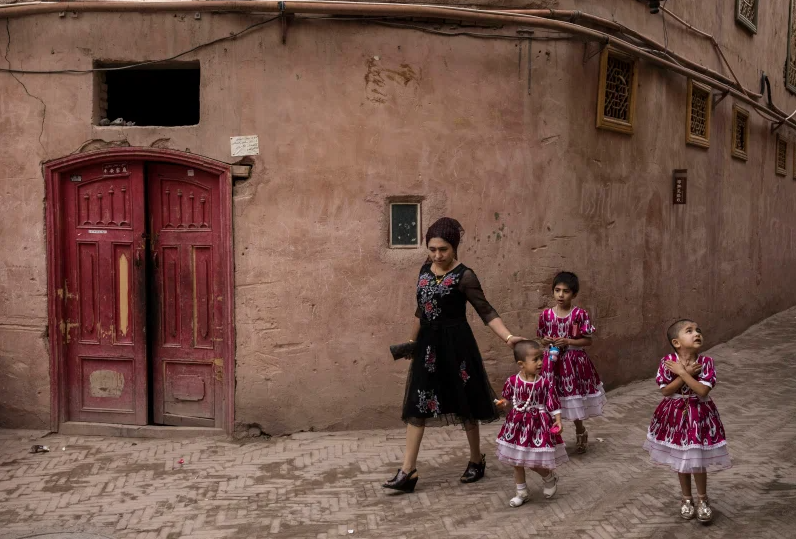 An ethnic Uighur woman walks with her children in Kashgar, Xinjiang, on June 28, 2017. (Photo: Getty)
The issue of Xinjiang in China's policy
The ethnic Uighurs, a Muslim minority living in western China, have been repressed by the Chinese government for years, according to the United Nations, United States, and the United Kingdom. China has repeatedly denied mistreatment of the Uighurs, most recently on Wednesday when its Foreign Ministry angrily responded to former U.S. Secretary of State Mike Pompeo's characterization of Uighur policy as "genocide."
"This genocide is ongoing, and...we are witnessing the systematic attempt to destroy Uyghurs by the Chinese party-state," US Secretary of State Mike Pompeo said in a statement Tuesday, on the last full day of the Trump administration, according to CNN.
"Since at least March 2017, local authorities dramatically escalated their decades-long campaign of repression against Uyghur Muslims and members of other ethnic and religious minority groups, including ethnic Kazakhs and ethnic Kyrgyz," Pompeo said. The US State Department has previously estimated that up to two million Uyghurs, as well as members of other Muslim minority groups, have been detained in a sprawling network of internment camps in the region.
China repeatedly claims no mistreatment is carried on in the region. According to China authority, there are no so-called "detention camps" in Xinjiang. Vocational education and training centers have been established for the prevention of terrorism.
"Xinjiang is a beautiful, peaceful and prosperous region in China. Three years ago, this was not the case. It had become a battleground – thousands of terrorist incidents happened in Xinjiang between the 1990s and 2016, and thousands of innocent people got killed. So there's an enormous uproar among the Xinjiang people for the government to take resolute measures to tackle this issue. Since the measures have been taken, there's no single terrorist incident in the past three years. Xinjiang again turns into a prosperous, beautiful and peaceful region.", said the Chinese embassy in the UK recently.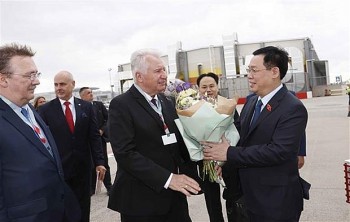 National
Chairman of the Vietnamese National Assembly (NA) Vuong Dinh Hue's official visit to Hungary from June 26-28 will surely open up many cooperation opportunities for the two countries and their parliaments, Hungarian Ambassador to Vietnam Ory Csaba has affirmed.