Two dead in massive California explosion sparked by fireworks
Two people died after a massive explosion set off by fireworks at an Ontario house rocked a residential neighborhood. Here's the latest on the developing story.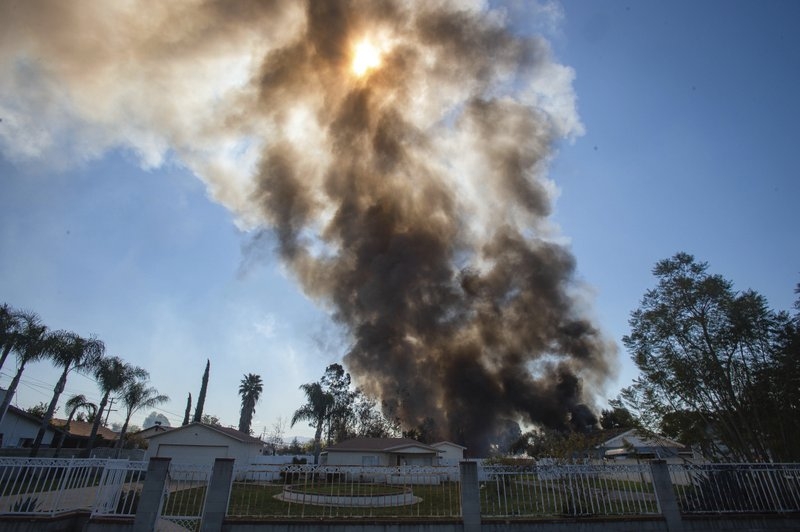 Two people were killed when a large fireworks stash exploded Tuesday in inland Southern California. Photo: AP News
Two people were killed when a stash of fireworks sparked a massive blast in California Tuesday, according to reports and authorities.
Footage of the explosion showed an enormous plume of smoke rising high into the sky in a residential neighborhood of Ontario around 12:30 p.m., according to KABC-TV.
The blast destroyed several buildings and set others on fire. At least two people were dead, the network said.
"I'm just walking. It was like a double boom," a woman is heard saying on the video.
Police said it was not immediately clear if anyone was hurt in the explosion, said NY Post.
"We are aware of the loud explosion that was heard recently," officials said on the city's official Twitter page. "Please stay clear of the area."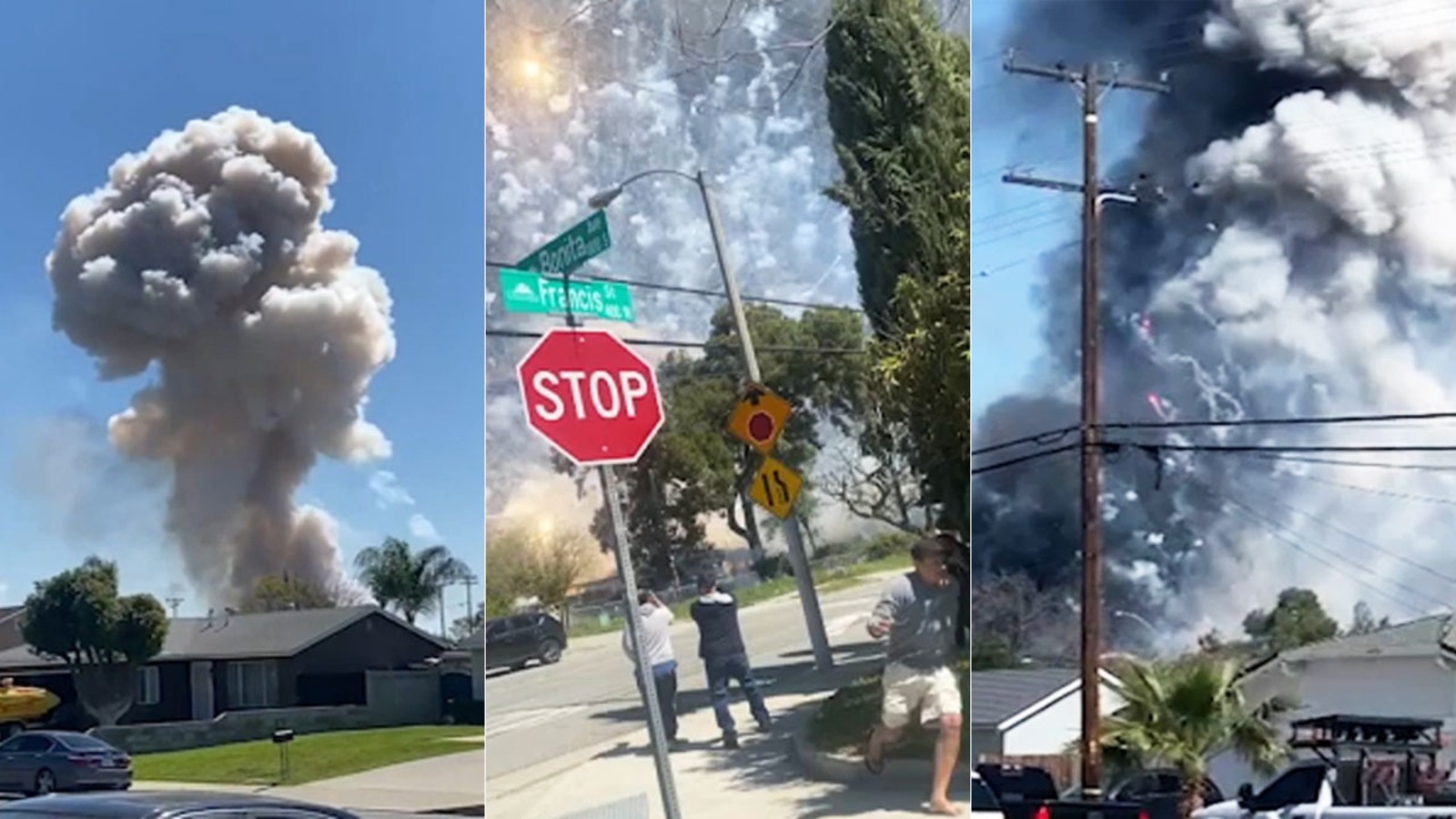 Photo: ABC7
Residents across a vast area reported hearing the blast and feeling the ground shake shortly before 1 p.m. local time.
The Ontario Fire Department issued an evacuation order for neighboring properties on West Francis and West Maple streets, between Fern and San Antonio avenues. A temporary reception center was set up at the De Anza Community and Teen Center, at 1405 S. Fern Ave.
The city tweeted that a large cache of fireworks ignited at a house, setting the residence on fire. Smoke could be seen from as far away as Anaheim.
Ontario Fire Chief Ray Gayk said two dead bodies were found as they fought the blaze. First responders weren't able to access the lot because there was still a significant amount of ordinance on the ground.
More than 50 firefighters were hosing water onto the smoldering fire about 2:30 p.m., more than 90 minutes after the explosion, Bell said. Investigators hadn't gone inside any of the structures because of the fireworks cache, Herald Mail Media reported.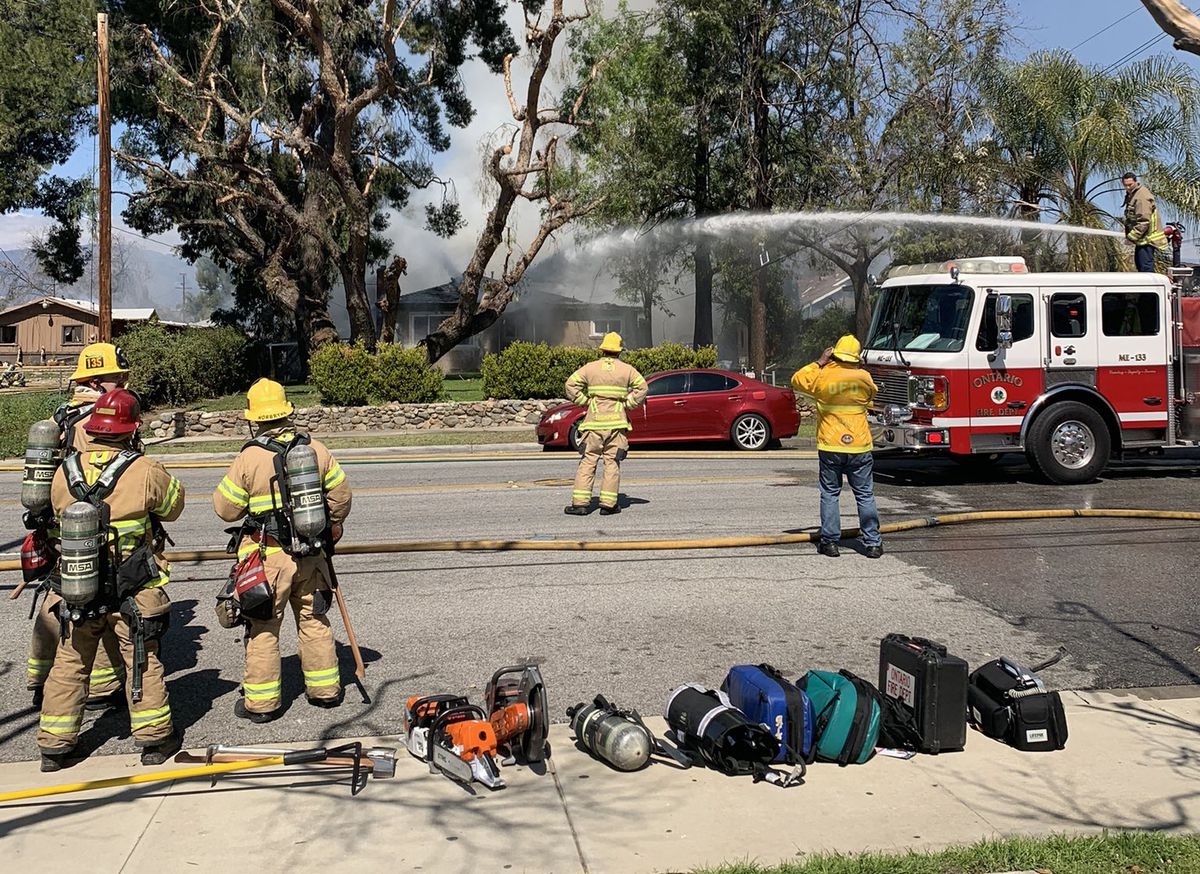 Photo: NY Daily News
"We're hoping we can get on scene and start this investigation process and get those neighbors home as quickly as possible," he said.
Hours later, at about 5:40 p.m., someone behind the caution tape yelled "Fire!" as more fireworks crackled from inside the explosion area, and flames flared. Firefighters began blasting water at the property. Neighbors were concerned there could be another explosion.
Jennifer Nalbandian, 43, said she was sitting on the couch in her living room when the initial explosion, which she said felt like an earthquake, shook her house.
"My daughter says to me, 'No, mom, I think it came from the sky,' " Nalbandian said. She began picking up things around her apartment that had fallen. Then she opened her front door.
"The boom pushed me back, and the window shattered," she said. "I got hit with the after-blast when I opened the door."
The structures that were destroyed in the blast were visible from her balcony, Nalbandian said.
"Fireworks always go off over here. It shook the whole apartment from left to right," she said.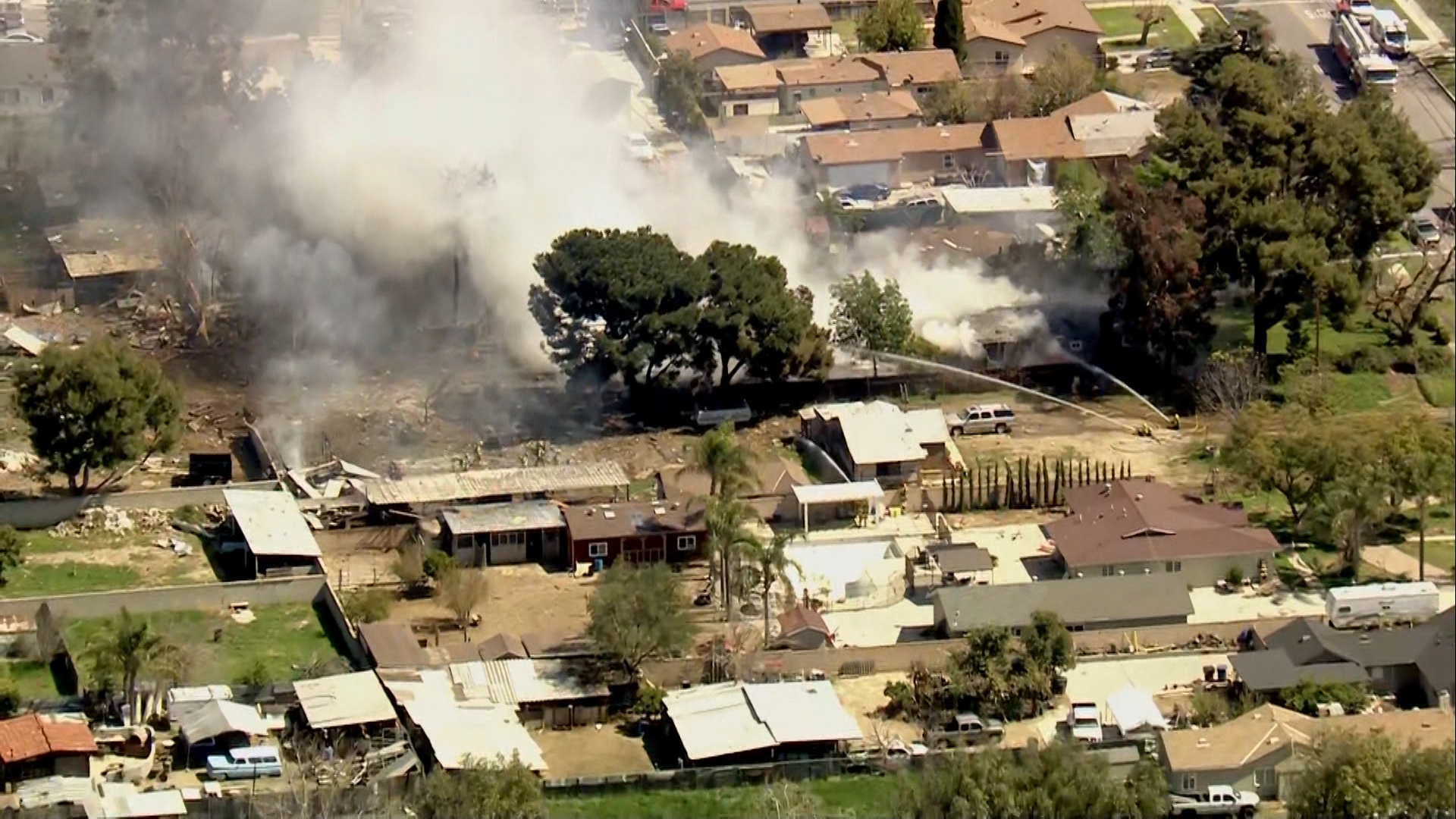 Photo: KESQ
Oscar Vargas Ibarra, 17, who lives two houses from the site of the explosion, said he and his brother rushed for the door when the first blast hit. They grabbed their dog before bolting across the street. When the second, larger explosion hit, "that's when everyone ran, ran for their lives," Oscar said.
Some neighbors were aware of the fireworks in the neighborhood long before Tuesday's explosion. Oscar said he knew that the people who lived at the now-smoldering home had "a few fireworks," but he hadn't been aware of the extent of their stockpile.
"They always pop them off, random sometimes, like at night shows or a holiday," he said.
Firefighters managed to free a horse on the property that was trapped against a fence near a pile of burning debris. Another horse managed to escape unharmed.
Several neighbors said windows at their homes were shattered by the initial blast.
Hours later, several smaller blasts went off, apparently from remaining fireworks, and a plume of smoke rose from the area.
People nearby were evacuated for at least the night or until the area is declared safe, fire officials said.
Flying debris shattered windows and toppled televisions in Oscar Martinez's home at Fern and Francis, a few houses from the site of the blast. Martinez and six other members of his household were uninjured, but the 21-year-old was nevertheless shaken. He said fireworks go off in their neighborhood every few weeks, usually around midnight.
Ontario officials said explosions from the fireworks continued to be heard after the initial blast. A video on social media showed a fiery explosion followed by a large plume of smoke.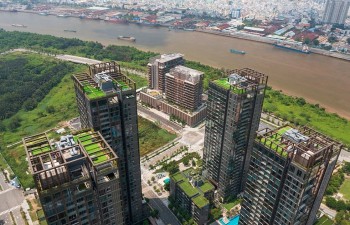 Economy
Vietnam Business & Weather Briefing (August 11): Vietnam to increase coal imports in 2025-2035 period, ten tonnes of Vietnamese longan exported to Australia.