Apartment building in Hanoi placed under lockdown after Covid-19 case detected
Block A and B of the Garden Hill apartment building at 99 Tran Binh, Nam Tu Liem district have been put under lockdown after a resident here tested positive for the novel coronavirus.
Chairman of the People's Committee of Nam Tu Liem district Nguyen Huy Cuong said that the functional forces have blockadedand disinfected block A and B of the Garden Hill apartment building on the night of February 7. Two blocks have 375 apartments. More than 1,200 residents have their samples taken for Covid-19 testing, according to VNExpress.
The new patient, female, 27, came into contact with "patient 1772" (sister-in-law of "patient 1694") at the gate of the apartment building. She was then tested for Covid-19 and the result returned positive.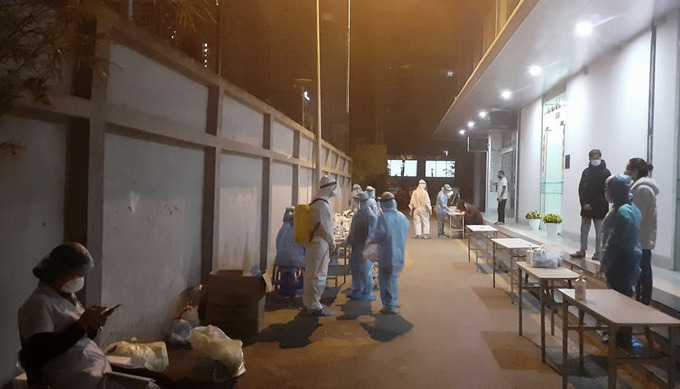 Medical staff take samples of residents for Covid-19 testing on the night of February 7.
Photo courtesy of Hanoi Center for Disease Control.
Nam Tu Liem district Chairman said that as of 3 am February 8, three people living with the patient have been put under quarantine.
Hanoi CDC is continuing to trace the contacts of the patient to zone, isolate and take samples for testing.
The Hanoi Health Department on the evening of February 7 announced that it reviewed and tested all people returning from Hai Duong and Quang Ninh provinces, the country's current Covid-19 epicenters.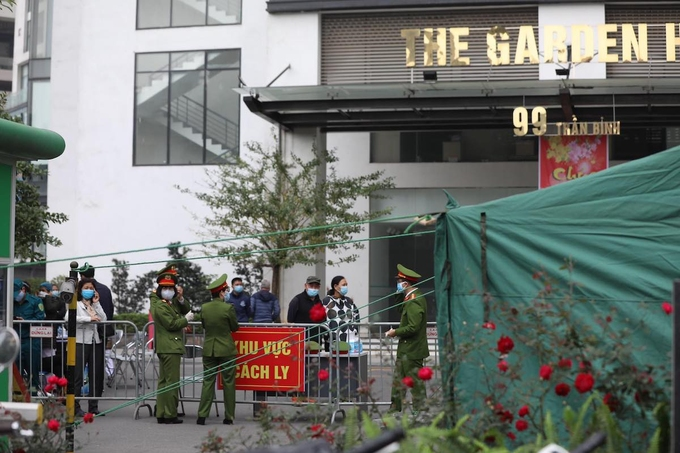 Photo: VNExpress
As of February 8 morning, the capital city has recorded 25 community cases since the third wave of Covid-19 swept through the country on January 28.
Meanwhile, alley 168 in the Ma Lang area, Nguyen Cu Trinh ward, HCMC's District 1 with about 2,000 inhabitants has also been sealed off as one person living here confirmed to be tested positive for Covid-19.
The patient, male, 32, works as a baggage handler at Tan Son Nhat International Airport. He is now being treated at the Cu Chi field hospital.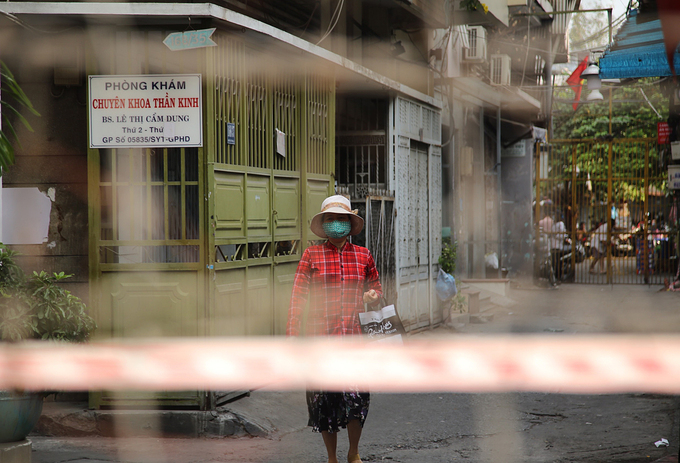 Alley 168 in the Ma Lang area, Nguyen Cu Trinh ward has been sealed off Photo: VNExpress
According to the epidemiological investigation, the new case did not come into contact with many people. Nevertheless, households here share a common narrow passageway; the risk of infection remains high, said the health authorities.
As of February 8 morning, Ho Chi Minh City has reported 6 Covid-19 cases since the outbreak resurged in Hai Duong and Quang Ninh province.
Vietnam has recorded 2005 Covid-19 cases so far. A total of 35 have succumbed to the disease, many being elderly patients with underlying conditions like diabetes or kidney failure.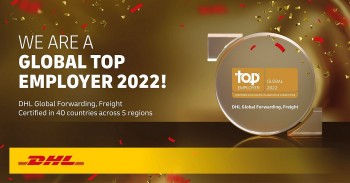 Economy
DHL Global Forwarding, the air, ocean and road freight specialist of Deutsche Post DHL Group, has again been certified as Top Employer 2022 in Asia Pacific.