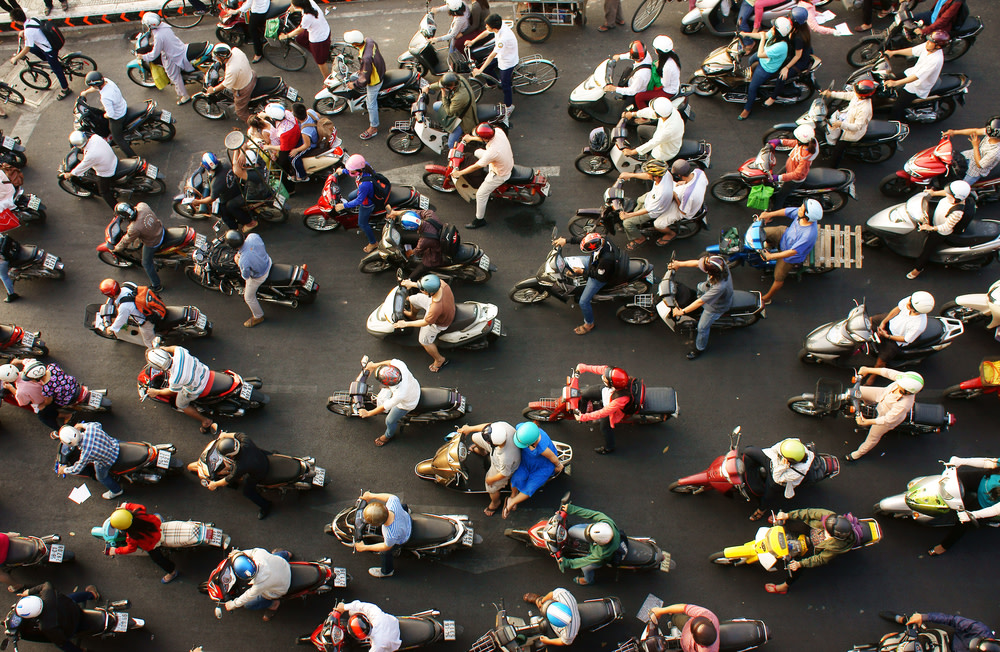 Illustrative photo. Motorbike is the most popular vehicles in Vietnam.
According to the initial information from the municipal Department of Police, at around 9 pm on Thursday, the two police officers from Son Tra District, one aged 41 and the other aged 23, were assigned to stop a group of motorbikes racing and robbing.
While chasing the racers, the two policemen suddenly ran into a traffic accident in the Man Quang Bridge area in Son Tra District. The incident killed two policemen and injured a local resident.
As many as eight people relating to the incident have been captured and investigated.
The case is still under investigation.
Motorbikes such as the Honda Dream and Wave or the Yamaha Exciter are mostly preferred for modifications for races.
Illegal racers as well as the organizer, the instigator others to engage in illegal racing; those who for the illegal race could face fines of between VND1 million ($42.4) and VND10 million ($424) or cope with a maximum penalty of 20 years in prison.
Vietnam has the fourth-highest number of motorbikes in the world, according to figures from Motorcycles Data for the first half of 2019. The five largest global markets are in the Asia- Pacific region, with India ranking first then China, Indonesia, Vietnam, and Pakistan.
Some 8,300 motorbikes were bought in Vietnam each day in the first half of the year. Though standing in fourth place in terms of numbers, sales in the country are at the top. Motorbikes remain the most popular means of transport.
VNT/Dtinews