UAE, Morocco media outlets praise Vietnam's successful efforts to stop COVID-19 spread
During the COVID-19 season, the infection rate in Vietnam was lower than any other countries in the region except Myanmar and Laos.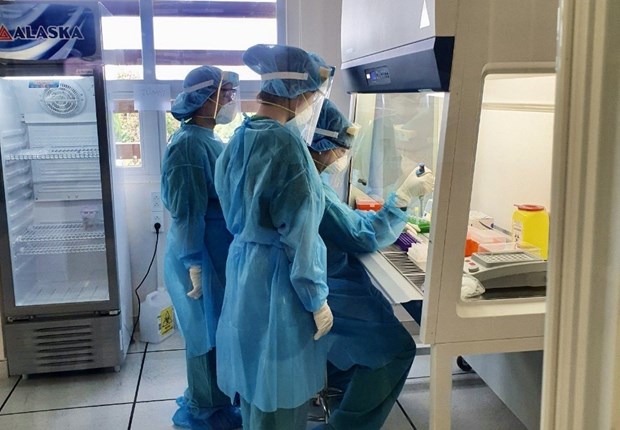 The testing lab of the General Hospital of An Giang province (Photo: VNA)
The Al-Arabiya Arabic website based in the United Arab Emirates (UAE) and the Moroccan website Hespress have just published an article applauding Vietnam for its success in curbing the spread of COVID-19 through effective policies.
The article pointed out Vietnam's strict quarantine on tens of thousands of citizens returning Vietnam to avoid the COVID-19 pandemic spreading in Europe and the United States. The article appreciated the swift actions of the Vietnamese government in the prevention of the COVID-19 pandemic and suggested that the measures taken by the Vietnamese government received both praise and co-operation from citizens, ensuring the number of infections is lower than many of its neighbors in Southeast Asia.
Notably, so far Vietnam has had no fatalities as a result of the pandemic. The infection rate in Vietnam is lower than any other countries in the region except Myanmar and Laos. The article also published a lot of images featuring the efforts to halt the epidemic of the Vietnamese people.
The website "Hespress" of Morocco also has an article appreciating Vietnam's initiative in its fight against the pandemic. The article said that Vietnam had early preventive measures, along with clear, transparent information regarding the ongoing situation.
These preventive measures have contributed to limiting the spread of the epidemic. The article added that the country's success was to recognise the severity of the crisis early, communicating daily to the public, applying successful models to respond quickly and effectively to this global crisis.
Currently, the total number of positive COVID-19 cases nationwide stands at 241, with 91 already being discharged from hospital after making a full recovery from the virus./.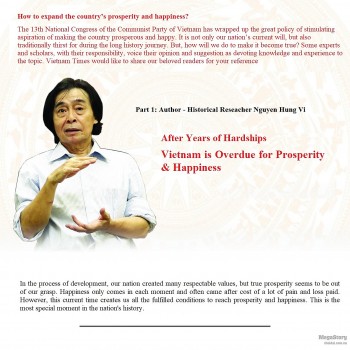 Focus
In the process of development, our nation created many respectable values, but true prosperity seems to be out of our grasp. Happiness only comes in each moment and often came after cost of a lot of pain and loss paid. However, this current time creates us all the fulfilled conditions to reach prosperity and happiness. This is the most special moment in the nation's history.