UK and Europe weather forecast latest, December 11: Heavy rain and thundery showers set to bombard the UK
The UK is forecasted to bear heavy and thundery downpours with warns of flooding over the next 24 hours. Meanwhile, unsettled conditions cover much of Europe and heavier rain in Mediterranean as well as western areas.
UK's weather forecast
BBC Weather forecaster Carol Kirkwood warned of heavy rain and thundery showers across the UK over the next 24 hours. Ms Kirkwood explained that a new weather front will be moving in from the west and will cross over the entire UK by the end of Thursday night. Following this, more rain is expected going into Friday with the potential to cause flooding in some areas.
Ms Kirkwood said: "The forecast for today is a fairly grey one and also a gloomy one. There will be a lot of cloud around and on the satellite picture you can see that cloud across the UK and some of it is producing some rain and some drizzle."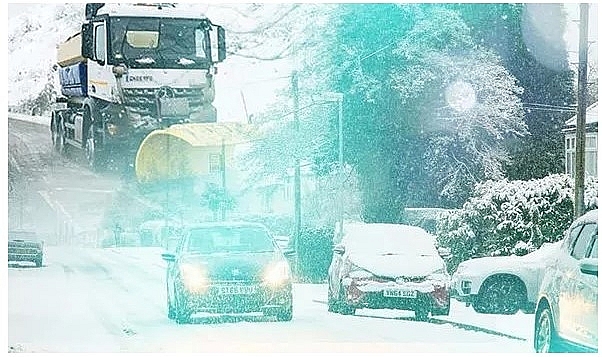 UK weather forecast: Temperatures will drop with the chance of snow increased (Image: Getty)
Ms Kirkwood forecast that over the next few days the UK can expect a significant increase in rain as a new weather front moves in. She said: "Temperatures today widely between five and eight or nine degrees."
"But in the south-west, we could see 11 or 12. Through this evening and overnight the weather front producing the rain in the west will move across all areas."
"It will have moved to the east of the UK by the end of the night and then behind that you will find there will still be some showers."
"Some of those could be heavy and thundery for example in the southwest and the wind is going to strengthen across the far north of Scotland."
BBC Weather: Carol Kirkwood warns of flooding as heavy and thundery downpours bombard UK (Image: BBC)
"On Friday we start off with that rain in the east but it does clear for all except the far north-east of Scotland where the Met Office has issued a weather warning."
"That is because all of this rain is falling on already saturated ground and it could lead to some localised flooding. Behind the band of rain we see a return of a fair bit of cloud."
"There will be some brighter breaks in the south and east of Wales and also the south and east of England. Again, the temperature range is about seven to 11 or 12 degrees."
Snow warning: Beast from the East is set to head toward UK in weeks (Image: Netweather)
Ms Kirkwood closed by saying that over the weekend there will be another weather front moving in. This will be a slightly smaller wall of rain that moves across the UK from the west to the east.
On December 11
According to Weather Online, low-pressure is to the north west of Ireland on Friday. Fronts are going to be moving eastwards bringing areas of rain with them. The first of these France affects eastern England and eastern Scotland in the morning giving outbreaks of showery rain.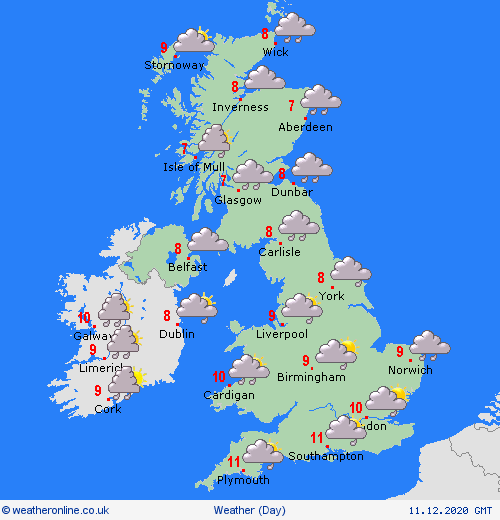 Photo: Weather Online
A further front moves across Ireland with rain here and heads into Southwest Scotland, Wales and Southwest England through the morning and then into the Midlands and southern England in the afternoon, giving further spells of rain. It may turn brighter across Ireland, Wales and Southwest England through the afternoon although some showers moving into. Highs at 6 to 12C.
Europe's weather forecast
Heavy periods of rain across Portugal and Spain. Further rain in the Balearics, Corisca and Sardinia. Heavy showers in western parts of Italy. Showers in western parts of Greece but fair in the east. Rain, heavy and thundery in western parts of Turkey, but fair to the east.
Showers in western France, fair for most of the country with some mist and fog patches too. Broken cloud and dry conditions in the Low Countries and Germany with some bright spells. Poland will be bright with some sunny spells. Some showers in Hungary and Austria. Drier in Switzerland.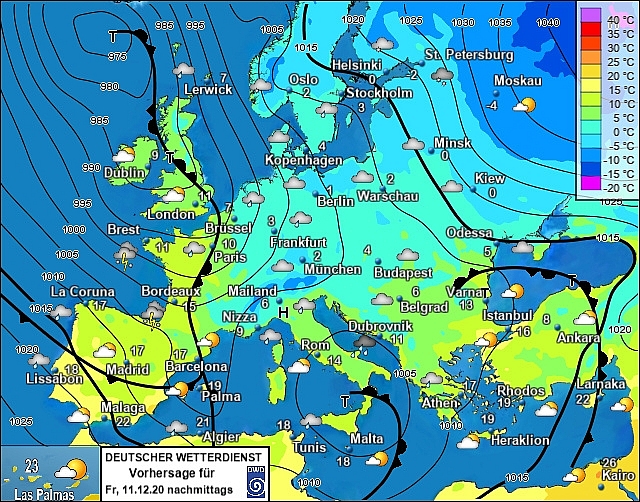 Photo: Stirimeteo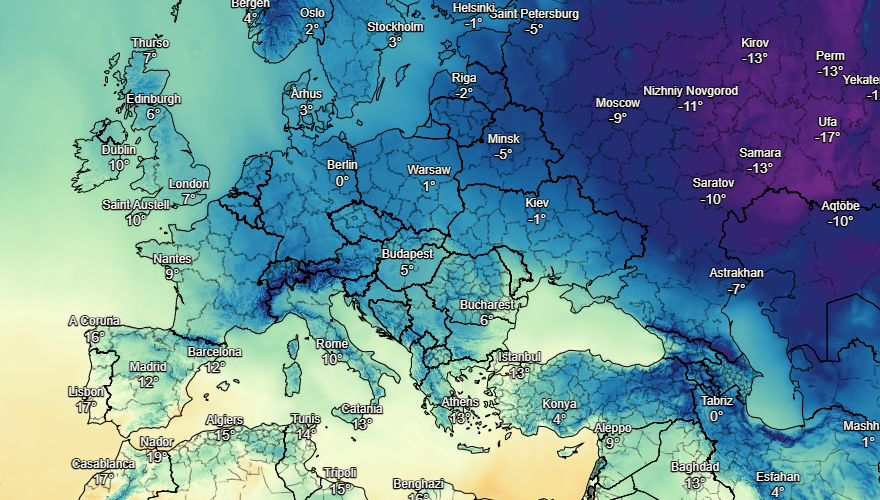 Photo: Stirimeteo
Cloud and rain in Denmark. Breezy for the Low Countries with some outbreaks of rain. Dry and breezy in Finland, mild too. Southern Sweden may see some spots of drizzle and rain, but drier and brighter to the north. Mostly fair in Norway with sunny spells.
On December 11
Windy and unsettled through Spain and Portugal on Friday. Frequent heavy showers, some of them thundery. Further showers in the Balearics and through Corsica and Sardinia. These showers also affecting Italy. Greece will have heavier periods of rain. Showers in western Turkey but fair for other areas with sunny spells, Weather Online reported.
Heavy showers or longer spells of rain in France, a risk of thunderstorms too. Rain in the Low Countries as well as western Germany, but the east should be dry. Poland should be dry with sunny spells. A fair day in Hungary as well as Austria. Showers in western Switzerland, fair in the east.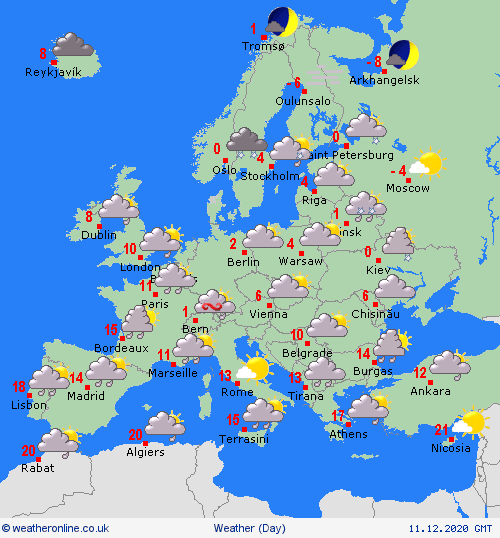 Photo: Weather Online
Sunny spells and mild for Denmark. Windy with period sof rain in southern Sweden. Staying windy across the Baltic States with drizzle and cloud. Further drizzle in the south of Sweden. Drier in northern parts of Sweden, but cloud and periods of rain to the south. Norway will have some rain to the south too, although dry in the north.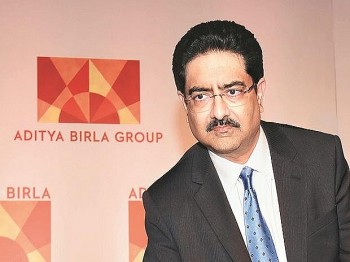 World
India is becoming more famous with many wealthy business billionaires, and the cumulative wealth of India's richest saw a rise of 50 percent in the year two of the pandemic, according to Forbes magazine. Take a look at these richest Indian billionaires in Asia and their huge net worth.