UK and US Approve Made-in-Vietnam ST25 Rice Trademarks
Agricultural engineer/business man Ho Quang Cua's attempt to trademark ST25 rice in UK and US markets has succeeded within a few months, bringing good news for millions of Vietnamese farmers.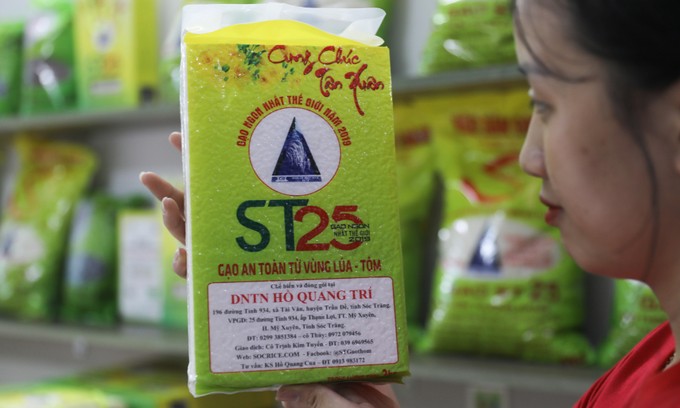 ST25 Rice package. Photo: VnExpress
The EU and the U.K. have approved the trademark for ST25, the Vietnamese rice variety that was adjudged the world's best in 2019.
Agricultural engineer Ho Quang Cua - owner of ST25 rice trademark said that he is also in the process of registering his brand in Australia, mainland China and Hong Kong.
In the second quarter of this year alone, at least six companies have applied for a trademark for the ST25 brand, five in the U.S. and one in Australia, prompting Cua to trademark it abroad.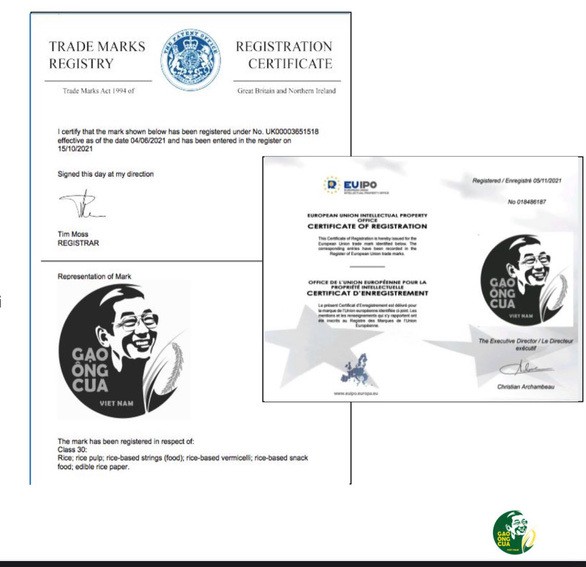 The EU and the U.K. have approved the trademark for ST25. Photo: VnExpress
According to the U.S. Patent and Trademark Office (USPTO), a trademark is "a word, phrase, design, or a combination that identifies…goods or services [and] distinguishes them from the goods or services of others," while also indicating the source of the said goods and services. Trademark protection is important because it allows individuals, companies, and societies to profit off of their brands. Therefore, trademark protection is not only important for corporations, but for farmers, local producers, and in this case, potentially for the Vietnamese government as the representative of Vietnamese farmers.
"I was surprised [the] submission was approved so quickly," Ho Quang Cua, referring to the "Gao Ong Cua" trademark for the variety he developed.
On the other hand, he has not succeeded in getting a trademark application registered in Vietnam even though he has waited for months. ST25 was the result of 25 years of work by Cua and his colleagues, so he will not tolerant any pirate actions from competitors. Cua hopes the trademark registration process will go through as soon as possible.
"I know the Covid-19 pandemic has caused difficulties for authorities. But I hope they speed up the process to prevent piracy".
If Cua is successful in protecting his intellectual property rights, it would be a victory for millions of Vietnamese farmers, who want to claim their rightful profit from growing ST25 rice.
In addition, a victory for the Vietnamese position would strengthen intellectual property protection for groups and countries that have traditionally had less clout in shaping international norms on intellectual property.
This battle often takes the form of developed countries pushing for more intellectual property protection for their corporations against the wishes of developing countries.
For example, India and South Africa have been pushing the European Union – unsuccessfully – for a waive of patent rights for COVID-19 vaccines. In protecting intellectual property rights, it is extremely important for the interests of local and underprivileged communities to be taken into account.
ST25 rice - Heavenly Pearls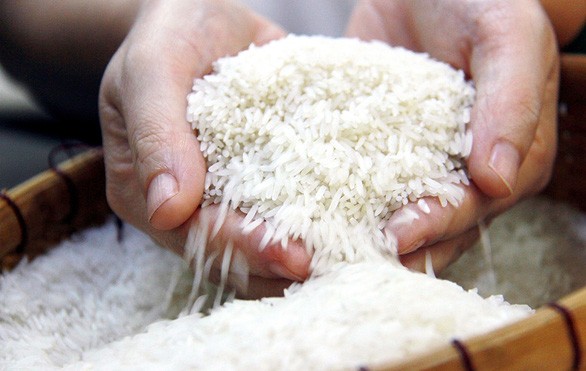 ST25 rice - the World's Best Rice. Photo: Gao Ngon Nhat
ST25 premium fragrant rice, a product of an expert group led by agricultural engineer Ho Quang Cua from Soc Trang province, was named the world's best rice in taste in 2019.
In addition, ST25 fragrant rice has won the World's Best Rice Award in the WORLD TECHNICAL RICE Contest, organized by The Ruce Trader on November 12, 2019, in the Philippines.
ST25 is delicious rice made all year round and "made in Vietnam". Compared to international rice varieties, ST25 is a high-yielding variety, which can be grown in two to three crops in a year. This rice is also fragrant, white, and beautiful like ST24 but the rice is more flexible.
ST25 is a premium type of rice in the rice market with long, clear, and silver-free grains. Cooked rice has a very soft, sweet, and pineapple flavor, which is especially appealing.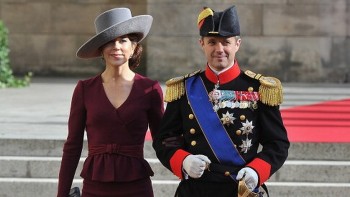 Friendship
Denmark's Crown Prince and Crown Princess will visit Vietnam to celebrate 50 years of diplomatic relations and promote green solutions.