Understanding gender inequality through playful education
The Flemish Association for Development Cooperation and Technical Assistance (VVOB) and the Research Centre for Gender, Family and Environment in Development (CGFED) on May 6 organised the virtual symposium "Gender-responsive Teaching and Learning in the Early years" (GENTLE).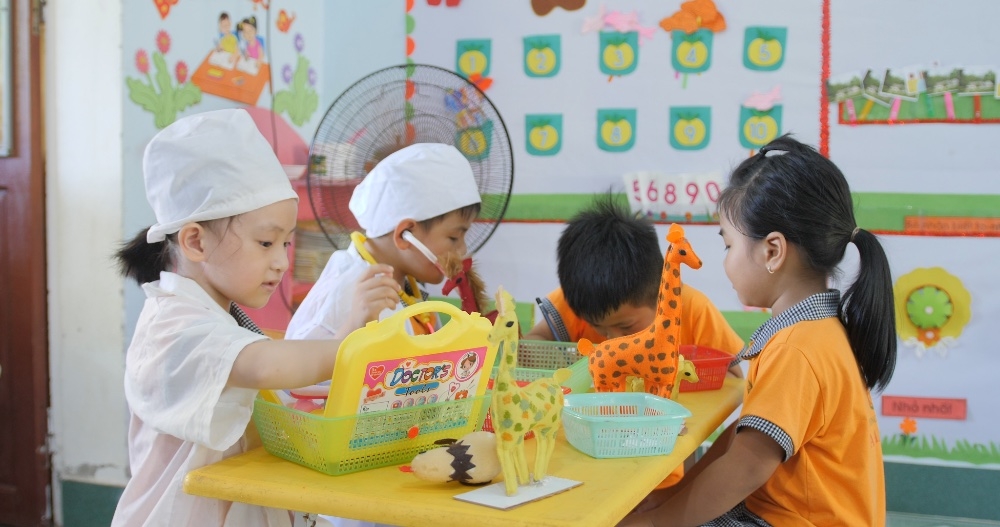 Gender-responsive play-based learning implemented in preschool and at home, contributing to the development of positive identities, relationships and self-esteem in 3-5-year-old children.
Gender inequality is a global and complex issue. Research shows that children adopt gender stereotypes very early in life. Gender stereotypes reinforce the idea of unbalanced relations between man and women. Therefore early-childhood education has an important role to play to ensure girls and boy get the same opportunities to develop their talents and interests.
VVOB Vietnam and CGFED implemented the Gender-responsive teaching and learning in the early years (GENTLE) project in Quang Ngai, Quang Nam and Kon Tum provinces.
An online symposium has been held to share the results of the three-year project. The symposium aimed to share the positive results and lessons learnt from the implementation of the GENTLE project to make education in Vietnam more gender-responsive in the future.
The GENTLE project centres on developing the capacity of preschool teachers and school leaders to challenge social and gender norms, create new rules, and support children in adopting new, more equitable attitudes and behaviours. They are provided with tools to effectively implement gender-responsive play-based learning at school and to advocate for this approach at home too with the parents of their young learners.
The virtual event recorded the attendance of Ambassador of Belgium to Vietnam Paul Jansen, Ambassador of the European Union Delegation to Vietnam Giorgio Aliberti, and representatives of the Department of Teachers and Educational Managers, the Vietnam Institute of Educational Sciences as well as leaders, officials of the Departments of Education and Training (DOETs) and district-level Bureaus of Education and Training (BOETs), preschool leaders and teachers from Quang Nam, Quang Ngai, and Kon Tum provinces.
The GENTLE project has developed a gender-responsive play-based learning pedagogy that is now offered to schools in Vietnam as a toolkit.
The project also has successfully built 15 schools to implement gender-responsive play-based learning with a specific roadmap through training courses, mentoring, study tours, sharing workshops, professional development workshops for teachers, etc.
More specifically, the project has successfully implemented a parent-school sensitisation model on gender-responsive play-based learning through seminars, classroom activities, parent meetings, communication boards in and outside the classroom, teachers' direct advocacy, contributing to changing parents' awareness, and encouraging many parents to participate directly in gender-related education.
After researching the program, there has been a significant change in attitudes of parents in gender responsive educational practices and gender equality. Specifically, male parents pay more attention to taking care of their children, respect the preferences of both boys and girls and share housework with family members. On the other hand, children feel happier when they receive the attention and care of both parents in learning and playing. The children are also more bold, more confident in communicating with their classmates, express their own interests and excitedly participate in all the activities suggested by the teacher.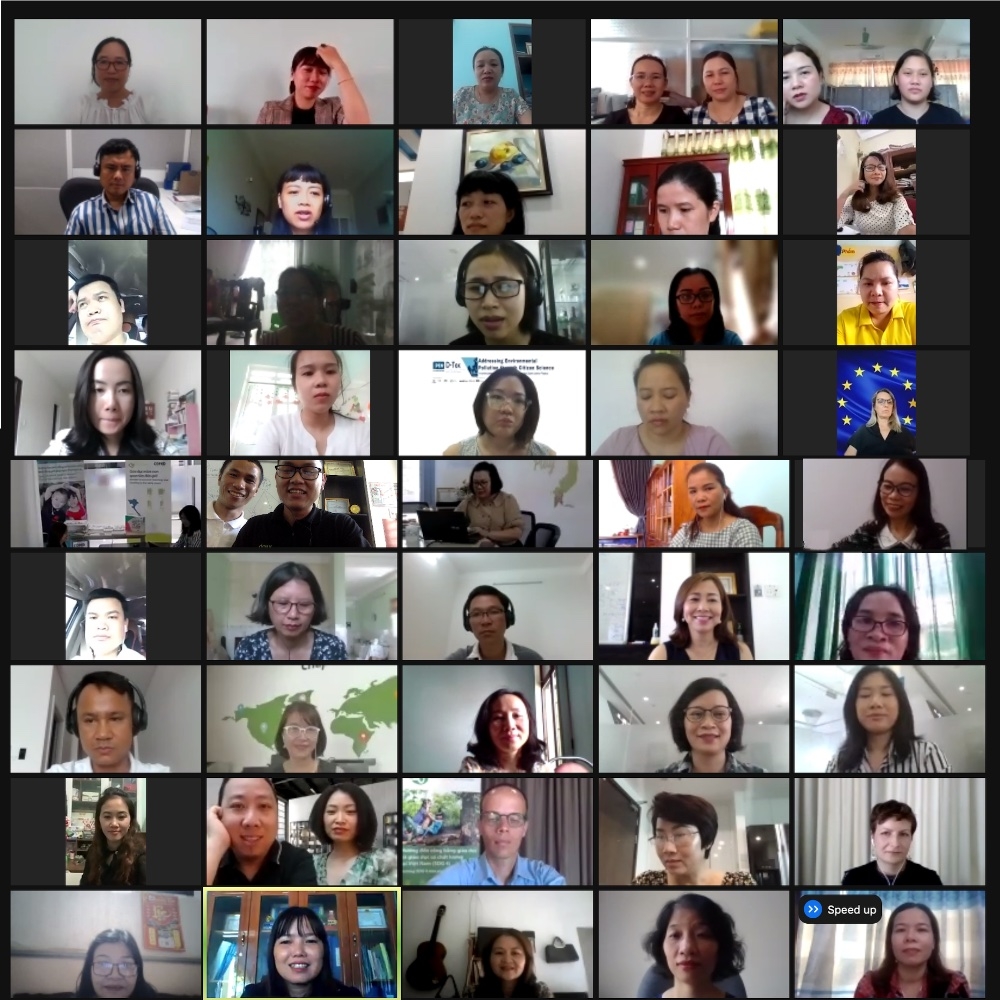 An online symposium has been held on May 6 to share the results of the three-year project.
With the initial positive results, the project has been created a favorable environment by the local departments and DOETs to spread to 153 kindergartens in 15 districts in Quang Nam and Quang Ngai provinces. As many as 1,831 staff and teachers have strengthened capacities through GENTLE's training activities; more than 32,229 children are learning in a gender-responsive play-based learning environment. The gender-responsive learning method has also been replicated in Kon Tum province with funding from Belgium.
The partnership with departments of the Ministry of Education and Training has strongly contributed to contextualize the VVOB expertise from other countries to make the toolkit relevant for the Vietnamese context and useful for teachers in remote areas of the country.
The symposium participants shared various key achievements and experiences to create changes in gender-responsive education, including: Environment inside and outside the classroom have included gender-responsive features; Teacher Professional Development activities reinforce methods and messages to help teachers implement gender-responsive play-based pedagogy; Gender-responsive language is used; and Changes in parents' knowledge, attitude and practice on gender-responsive education are observed./.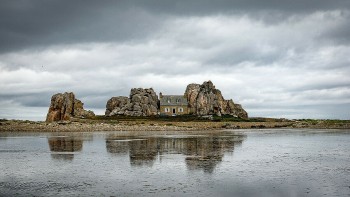 Travel
In a quiet little village of Plougrescant, France, tourists can visit this quirky and extraodrinary Castel Meur, also known as "The House Between The Rocks", which has become an attraction for many years.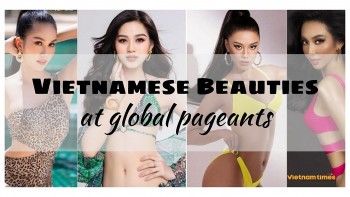 Handbook
Do Thi Ha, Pham Ngoc Phuong Anh, Nguyen Thuc Thuy Tien and Nguyen Huynh Kim Duyen set to vie for global beauty pageants.
World
In the outskirt of Poland, there is a pretty rural village that is called "The painted village" for its amazing and unique tradition of painting their homes inside and out with colorful floral patterns, making this place the most photogenic spot.