Unexpected Destinations Spotlight Spectacular Fall Colors
Here are seven of the best places to see fall foliage around the world that you might not expect.
Fall is the best season for a lot of gorgeous national parks around the world, and now is the perfect time to visit.
The timing couldn't be more perfect, the heat has cleared out, the air is cooler, which means you just need a light jacket for some of these foliage destinations to explore without getting burned up or freezing.
Whether you are a dedicated leaf-peeper or just scrolling for beautiful fall photos, we believe these destinations will surprise you.
1. Denali National Park and Preserve, Alaska
Denali park is first on the list and is definitely the gem for your fall getaway.
Its peak season is winter so only a few people come during the off-season and you will have to drive since there is no public transportation around the park at that time, as description on the Travel and Leisure.
By late November, you'll be right in aurora borealis territory. There are tons of hiking options, or you can drive 30 miles out of the park all the way to the Teklanika River. The turning autumn leaves light up the park with amber, gold, and red, a sight to behold!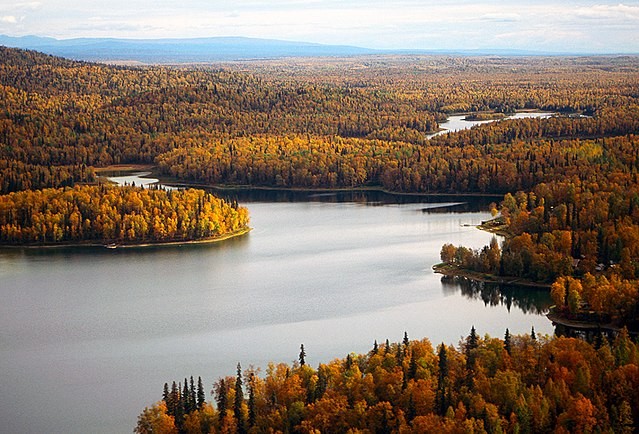 Autumn Foliage in Denali National Park and Preserve. Photo: Wikimedia Commons
2. Plitvice Lakes National Park, Croatia
Another off-season spot for you to check out is in Croatia.
Leaf-watching starts in September in Plitvice Lakes National Park but you'll have the hiking trails mostly to yourself because the summer crowds have thinned by fall.
The park is divided into the Upper and Lower Lakes, but both have rich foliage and awe-inspiring lakes.
Plitvice is about two hours from Zagreb, so you can lengthen your stay and check out more than one place. However, if you feel lazy, you can stay right in the park.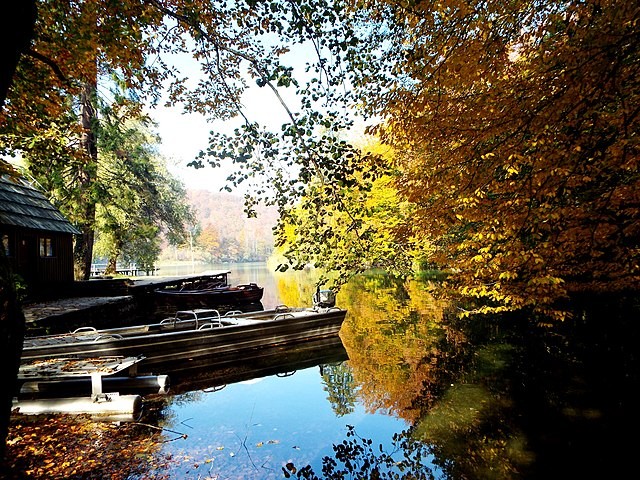 Plitvice Lakes. Photo: Wikimedia Commons
3. Hraunfossar Fall, Iceland
One word to describe Hraunfossar Fall: Breathtaking. It is known for the lava falls, and by autumn time, they are truly amazing scenes you won't come across too often.
Water flows down lava rocks, and in autumn, the falls reflect the colors of leaves beautifully. The vegetation around the lava rocks lights in reds, yellows, and golds. Stunning.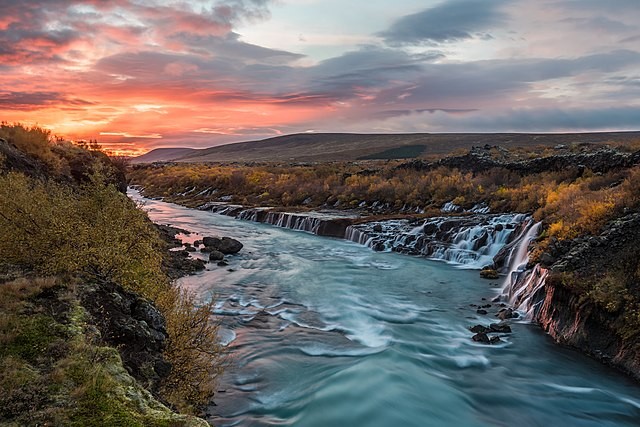 Hraunfossar Lava Fall by sunset. Photo: Wikimedia Commons
4. Uttarakhand, India
If India doesn't come to mind when you think about autumn destinations, the Himalayan peaks of Uttarakhand might change your mind.
Leafage ranging from golden yellow to deep red makes a mountain-top or lakeside stay in Uttarakhand the perfect break from India's bustling megacities.
The exciting experience does not stop there; check out wildlife sanctuary Jim Corbett National Park for the chance to spot tigers and elephants among the fall foliage.

HImalaya at dusk from Uttarakhand. Photo: Wikimedia Commons
5. Nikko, Japan
Nikko's mountainous climate and terrain make for not only a lengthy fall season, but so does the scenic highway swathed in fall foliage, and towering waterfalls to view it all from, cited from the Smarter Travel.
The most famous waterfall in the region, Kegon Waterfall, has easy and effortless access to an observation deck via elevator, for sweeping vistas of the surrounding area.
No need for tiring hikes to observe the view that might take hours to take round-trip; this destination is ideal for a day-trip or leisure break on the weekend.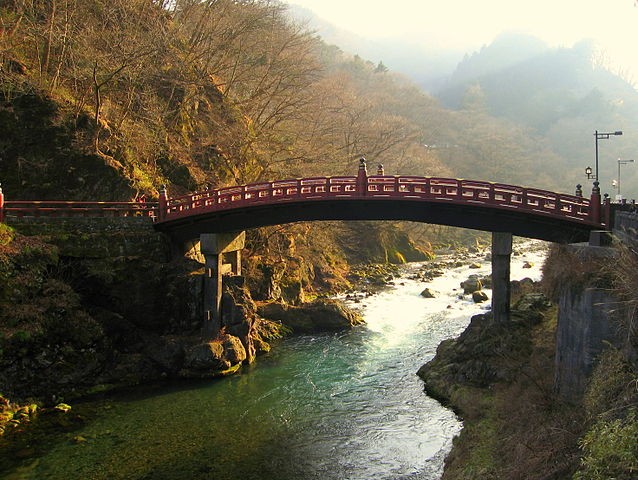 Shinkyo, Nikko, Tochigi, Japan. Photo: Wikimedia Commons
6. North Lake Tahoe: US
Fall is the "secret season" of North Lake Tahoe. The lake is calm for boating and paddling, the trails are open to hike or bike to your favorite peaks to view the changing colors, and the courses are ready for you to sneak in a few more rounds of golf before the snow starts falling.
Our suggestion: Hike the the Flume Trail for majestic views of towering aspen trees tinged with gold set against the glowing blue of Lake Tahoe and you will see nature transform before your eyes.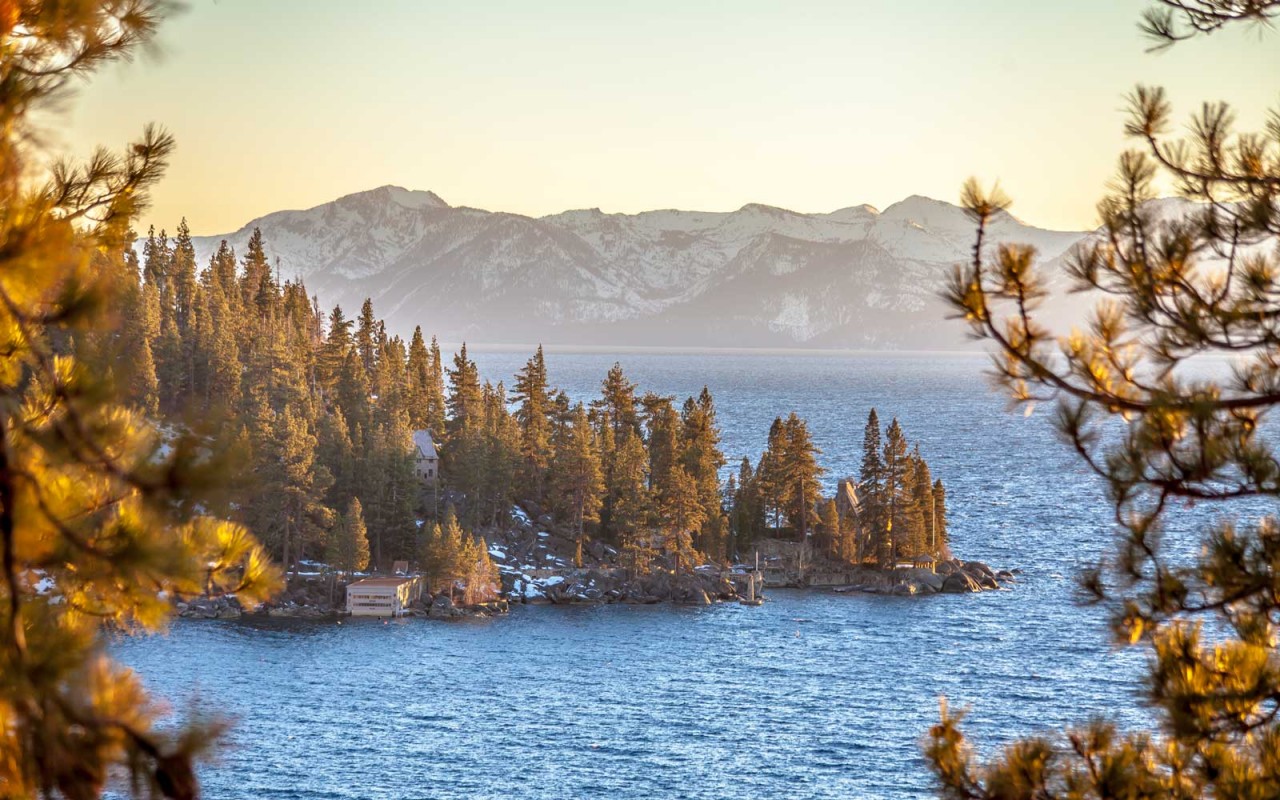 The glowing blue of Lake Tahoe. Photo: Getty Image
7. Snowdonia: Wales
The last destination on the list is Snowdonia in North Wales. It is home to Snowdon, the highest peak in Wales (1085m).
The view of fall unveils as you take the hiking trails through the park. Stroll around Glynllifon Park and visit Lake Bala, the largest lake in Wales.
The weather is colder and wetter in these months, which makes hiking a challenge but also means smaller crowds. The fall foliage, after all, will be worth the weather.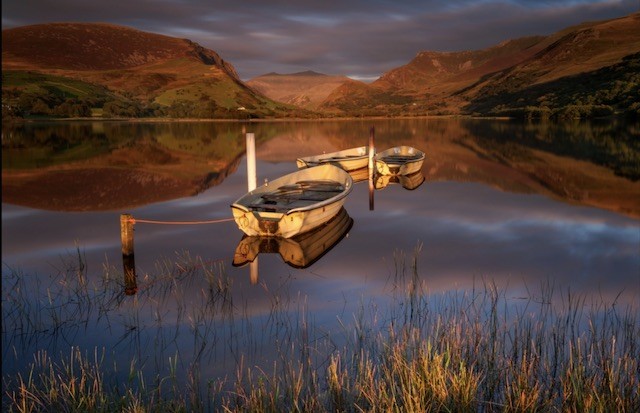 Autumn sunset at Snowdonia, Wales. Photo: J.Tom Photography
Fleeting and often subject to a combination of unpredictable weather patterns, autumn's annual show is truly a sight to behold. To make the best out of the limited days of fall foliage, start with foliage reports or maps and be sure to gauge exactly where and when you'll want to go; peak foliage times can vary for different locations.
And while you're there, add in some wine tastings, antique shopping and hiking – because soon enough, we'll all be hibernating, just like the trees, as winter approaches.