Vietnamese community in Kiev plan language classes for expat children
Vietnamese ambassador to Ukraine Nguyen Hong Thach on Monday discussed with Vietnamese community in Kiev city to reopen Vietnamese language classes in September when a new school year begins.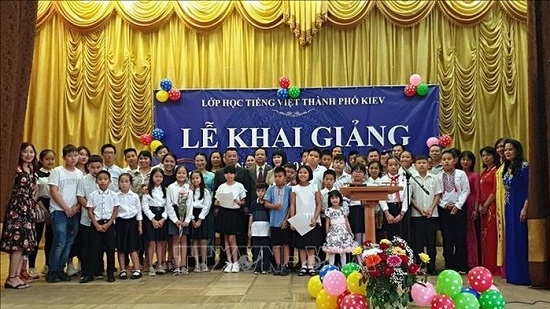 The opening ceremony of a Vietnamese language class for Vietnamese children in Kiev in 2019. Photo VNA
The ambassador had an online meeting with the Vietnamese Association in Kiev city where they discussed teaching the Vietnamese language for children.
The meeting was attended by counselor Nguyen Nhu Lan, permanent member of the embassy's community working committee, representatives of the Vietnamese Association in Kiev, teachers and parents.
Ambassador Nguyen Hong Thach emphasized the importance of teaching and learning Vietnamese language of Vietnamese children living overseas.
He said the learning process should be paid attention along with the preservation of a gallery displaying memories about President Ho Chi Minh at High School No 251 which was named after the late president.
Representatives of the Vietnamese Association in Kiev reported to the ambassador the organization of Vietnamese language classes over the past years and pointed out difficulties and advantages while maintaining the classes.
A number of proposals from the association have been put forward to seek for the embassy's assistance, especially in the legal aspect.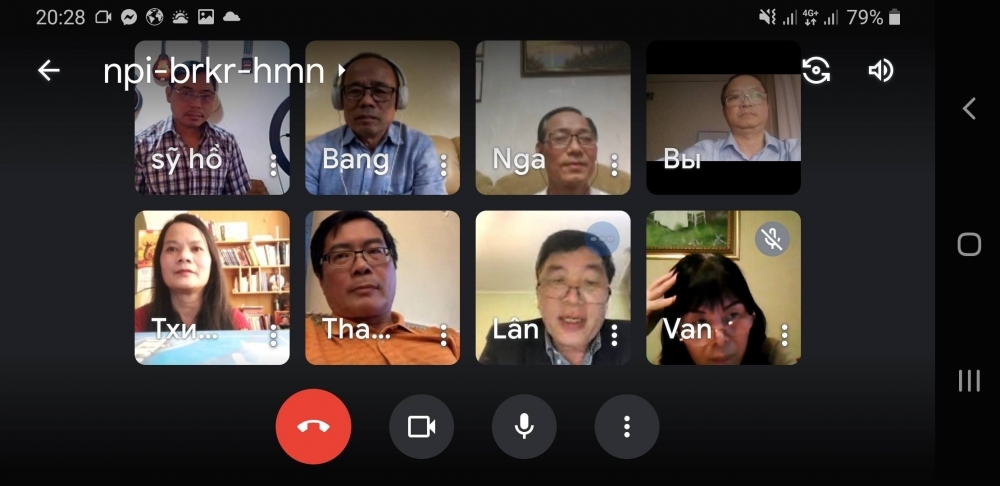 Participants of the online meeting discess plans to revive Vietnamese language classes for Vietnamese children in Ukraine. Photo Vietnamese embassy in Ukraine
At the meeting, teachers discussed preparations for textbooks, teaching aids, and specific characteristics of foreign-born students when learning Vietnamese, reasonable duration of a class as well as professional training for teachers.
The meeting has reached consensus on the next steps that the embassy will follow with the association to reopen Vietnamese language classes in September.
Teaching and learning Vietnamese among expatriates in Ukraine has been considered an effective way to preserve the nation's tradition and culture, making sure that cultural identity in overseas environment is not faded.
Over the years, the Vietnamese embassy in Ukraine has carried out several activities to improve the quality of teaching and learning Vietnamese in the host society, including initiating the "Year of Vietnamese language" and conducting conference on related issues.
There were more than 20 Vietnamese language classes in Ukraine with about 400 students in total. In Kiev, due to some difficulties in terms of training facilities, Vietnamese language class was suspended for a while.
The Vietnamese embassy in Ukraine and the Vietnamese Association in Kiev city are making efforts to revive the classes./.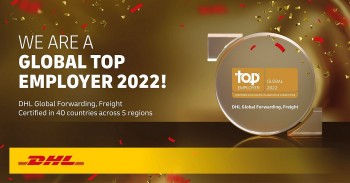 Economy
DHL Global Forwarding, the air, ocean and road freight specialist of Deutsche Post DHL Group, has again been certified as Top Employer 2022 in Asia Pacific.