Vietnam eyes vaccinating children against coronavirus
The new move is part of the government's effort to protect children from the novel coronavirus.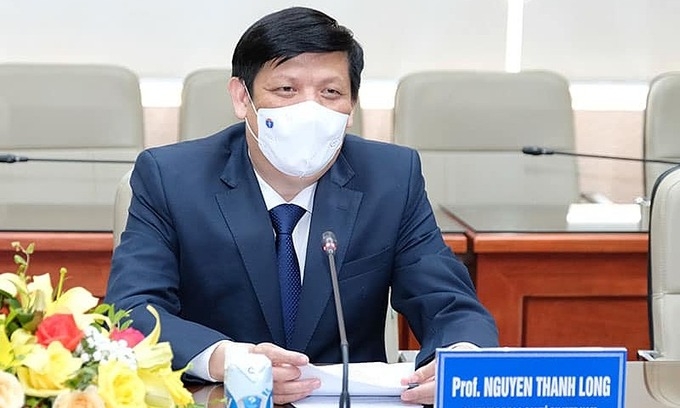 Health Minister Nguyen Thanh Long (Photo: VNE)
Health Minister Nguyen Thanh Long on Tuesday negotiated with ambassadors of Australia, France and Switzerland for more coronavirus vaccine supplies, including allocation for children aged 12-18.
The minister expressed his desire to buy US's Pfizer doses for the children vaccination program. He planned to spend over US$ 10,4 million of the US$ 30,9 million Australia promises to finance Vietnam's in the next three years to procure vaccines for children.
"Australia is producing Covid-19 vaccine. We hope we can supply the vaccine directly to Vietnam in the next six months," Mobyn Mudie, Australian Ambassador to Vietnam, said at the meeting.
For his part, Ivo Siebber, Ambassador of Switzerland, said the country has donated enough money for 3 million vaccine doses to Covax mechanism and given technical supports to developing countries. Swiss pharmaceutical companies in Vietnam have also promised to assist Vietnam, especially in anti-pandemic activities and vaccine access.
"Given the current Covid-19 situation, Vietnam is in dire need of vaccine supply to immunize its population," Long stressed. "We want Zuellig Pharma to speed up the distribution of 5 million Moderna doses to Ho Chi Minh City. The city is populous and highly vulnerable to the virus."
Siebber pledged to work with Covax Facility and Swiss companies so that Vietnam can access more vaccine supply as soon as possible.
Batches of Covid-19 vaccine doses at a warehouse in HCMC, June 1, 2021. (Photo: VNE)
Long was also in talks with French Ambassador Nicolas Warnery for technology transfer, which he considered helpful for Vietnam's domestic vaccine mass production.
In response, Warnery proposed to import Johnson&Johnson vaccine to inoculate the French community living Vietnam, prioritizing over-55-year-old individuals.
In the meantime, Russia is considering transferring Sputnik V vaccine production technology to Vietnam, said President of Russian Federal Council (upper house) Valentina Ivanovna Matvienko.
During her online talks with National Assembly Chairman Vuong Dinh Hue on June 8, Matvienko said Russia will make efforts to maintain the development trend of economic and trade cooperation in the time ahead, the Vietnam News Agency (VNA) reported.
The Russian Federal Council will also work hard to promote collaboration between the two countries, she pledged.
NA Chairman Hue hailed the achievements Russia has recorded under the leadership of President Vladimir Putin, and applauded the country's efforts in the pandemic fight.
The Vietnamese top legislator thanked Russia for presenting 1,000 Covid-19 vaccine doses to Vietnam earlier this year, and its recent commitment to give Vietnam priority in accessing 20 million doses of Sputnik V.
Vietnam began a Covid-19 vaccination program on March 8 using the British-Swedish AstraZeneca vaccine that arrived either through commercial contracts or Covax.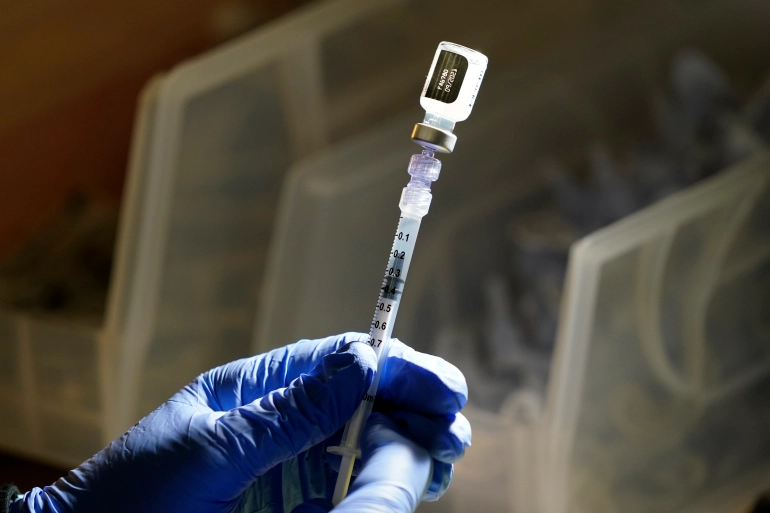 (Photo: AP)
It has received around 2.5 million doses through Covax, and over 400,000 of the 30 million doses were ordered from AstraZeneca.
Four vaccines are under development in the country: Nanogen Pharmaceutical Biotechnology JSC, the Institute of Vaccines and Medical Biologicals, Vaccine and Biological Production Company No. 1, and Polyvac.
The country aims to procure 150 million doses of vaccines to cover 70% of its population this year, the Ministry of Health announced earlier, at an estimated cost of VND 25.2 trillion.
Vietnam is pushing for the Pfizer Covid-19 vaccine to be approved for emergency use, the Ministry of Health announced Tuesday. Vu Tuan Cuong, head of the Drug Administration of Vietnam under the health ministry, said the administration is also in discussion to approve other Covid-19 vaccines like those produced by Moderna or Johnson & Johnson for emergency use.
So far, Vietnam has approved three types of Covid-19 vaccines for emergency use: one by British-Swedish firm AstraZeneca, one by China's Sinopharm and the Sputnik V vaccine from Russia, VNE reported.
The government on May 26 approved the establishment of a Covid-19 vaccine fund to raise contributions from various sources and ease the burden on its resources. The fund would accept contributions in the form of cash and vaccines from benefactors in Vietnam and abroad.
As of 8 p.m. on June 5, the fund had received VND 1.036 trillion (US$ 45 million).
The novel coronavirus, which stemmed from Wuhan city, China's Hubei province, has spread to 220 countries and territories. In Vietnam, it has affected 9,222 patients, claiming 55 lives. While the two northern provinces of Bac Giang and Bac Ninh are struggling with growing daily tally, central Vietnam is the least affected of the three regions.
In the fourth wave alone, which started on April 27, the nationwide tally has topped 6,328 cases, 19 deaths.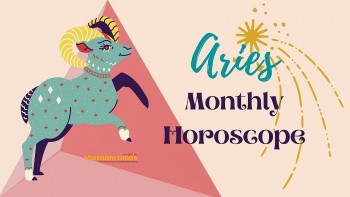 Handbook
Aries Horoscope March 2022: Things will work out for the better in your life because you have been working hard for the same.