Unique collection of 'fossil' ancient coins of Saigon's man
For many years, Mr. Huynh Minh Hiep, 49 years old, living in Ho Chi Minh City's Phu Nhuan District has collected coin blocks dating back to the 1st century.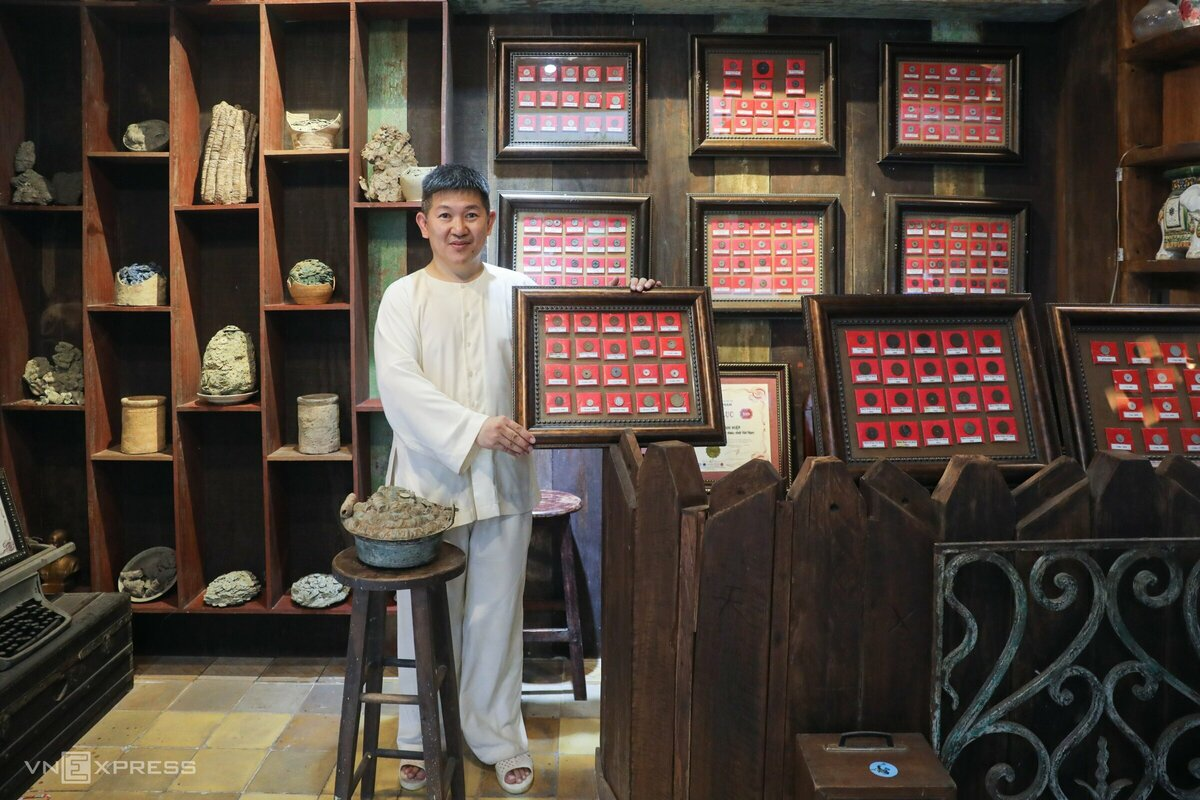 Photo: Vnexpress
After nearly 30 years of searching and collecting, Mr. Huynh Minh Hiep now owns nearly 20 types of monolithic coins from the 1st to 19th centuries.
"In the past, the coins were often buried in jars, creating large blocks which are really hard to disassemble. The antique collectors often call them "fossil" coins. The "fossil" coins are extremely valuable and precious", Hiep was quoted by Vnexpress as saying.
These coin blocks are displayed at a coffee shop in the Phu Nhuan district. In addition, Hiep possesses more than 10,000 anciently domestic and international coins and banknotes with different values and dates.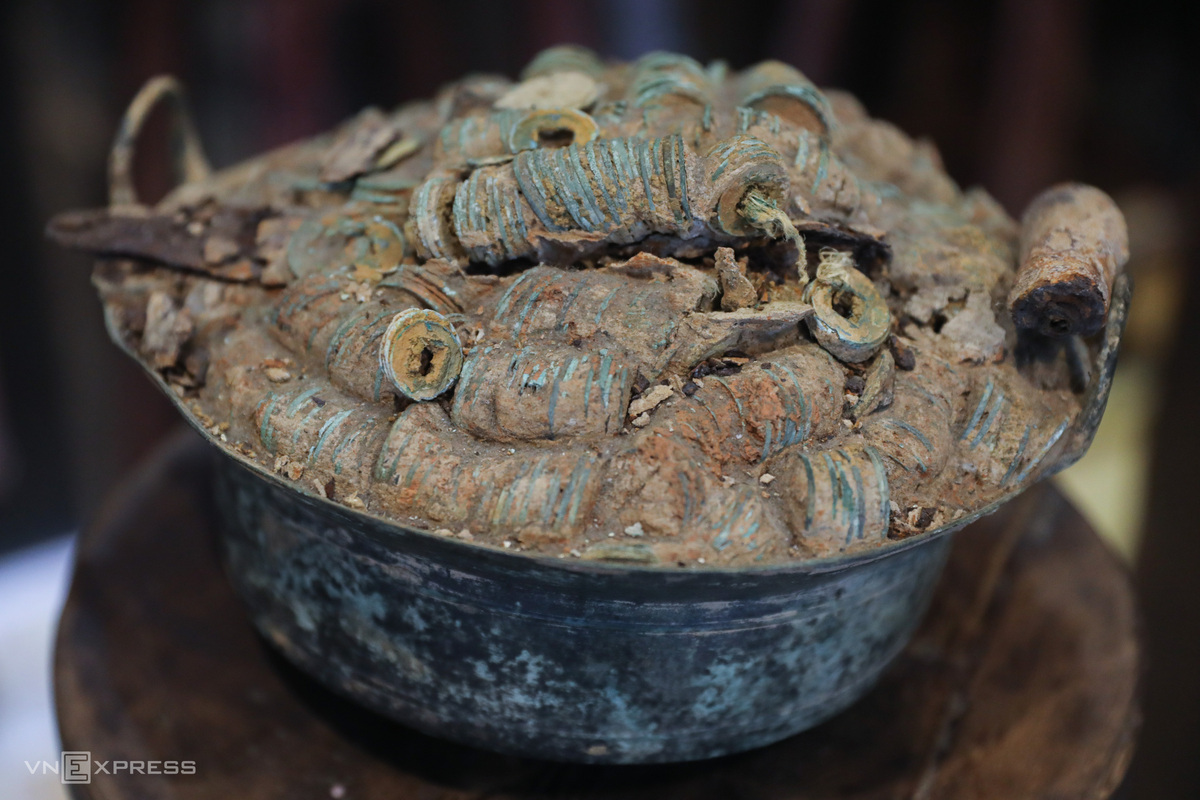 Photo: Vnexpress
The most valuable coin block in the collection is called Ngu Thu, dating back to the 1-2 century AD and originating from China. The ancient coins retain their strings, are kept in brass, and weigh about 20 kg.
These coins were manufactured from the Han Dynasty and have been used for 736 years, making it become one circulated for the longest time in the world's history.
"I bought these coins from an antique collector in Bac Ninh in 2005. It was really difficult for me to purchase them. Currently, there are many people asking to buy but I do not sell", Hiep said.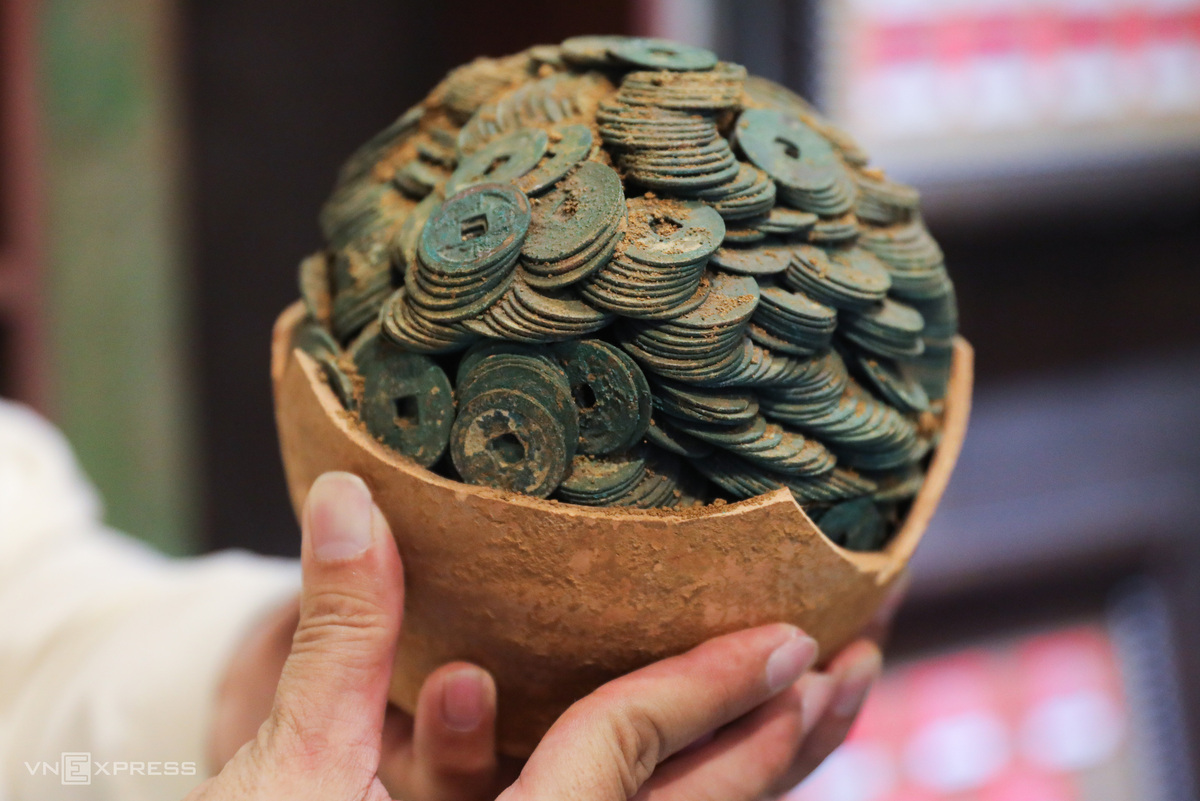 Photo: Vnexpress
Most of Hiep's "fossils" coins are derived from Vietnam. The oldest of which is the money jar dating back to the 15th century, under the Le dynasty. The money jar was discovered in Thanh Hoa province 26 years ago.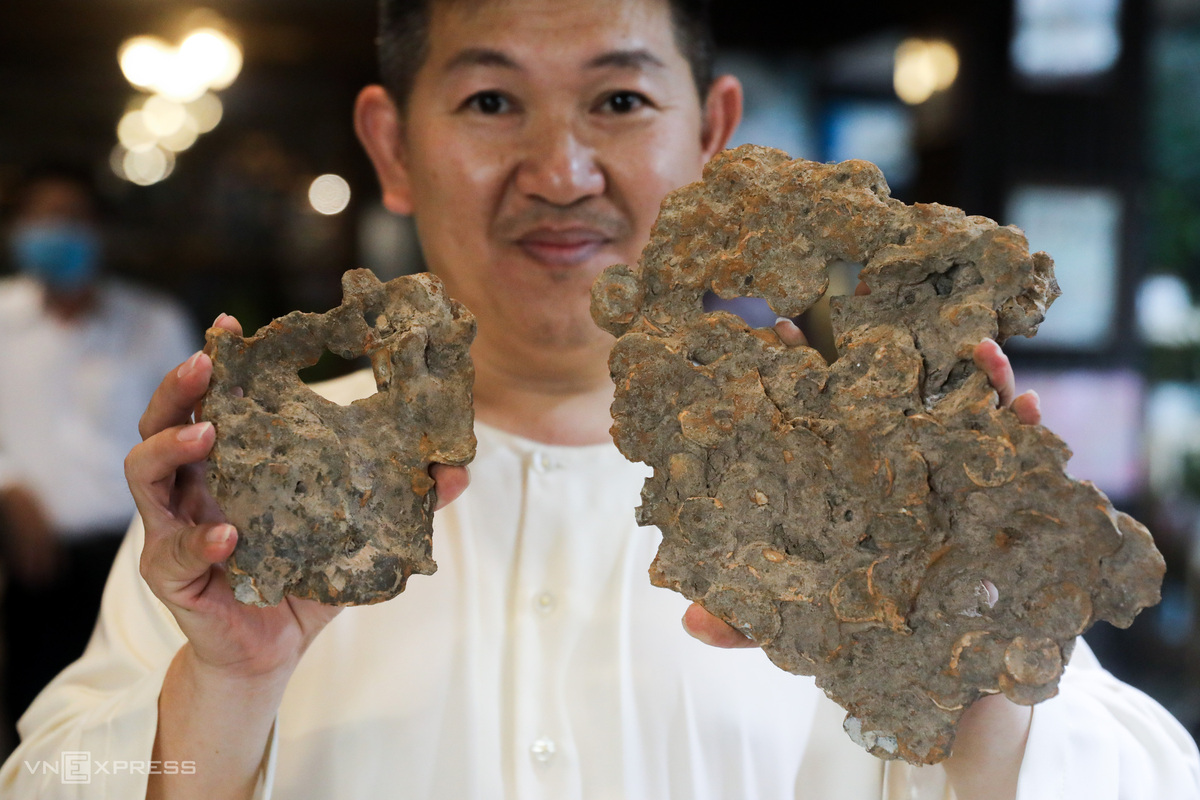 Photo: Vnexpress
Coin blocks with unique shapes dating back to the 17th century were found in Bac Ninh province.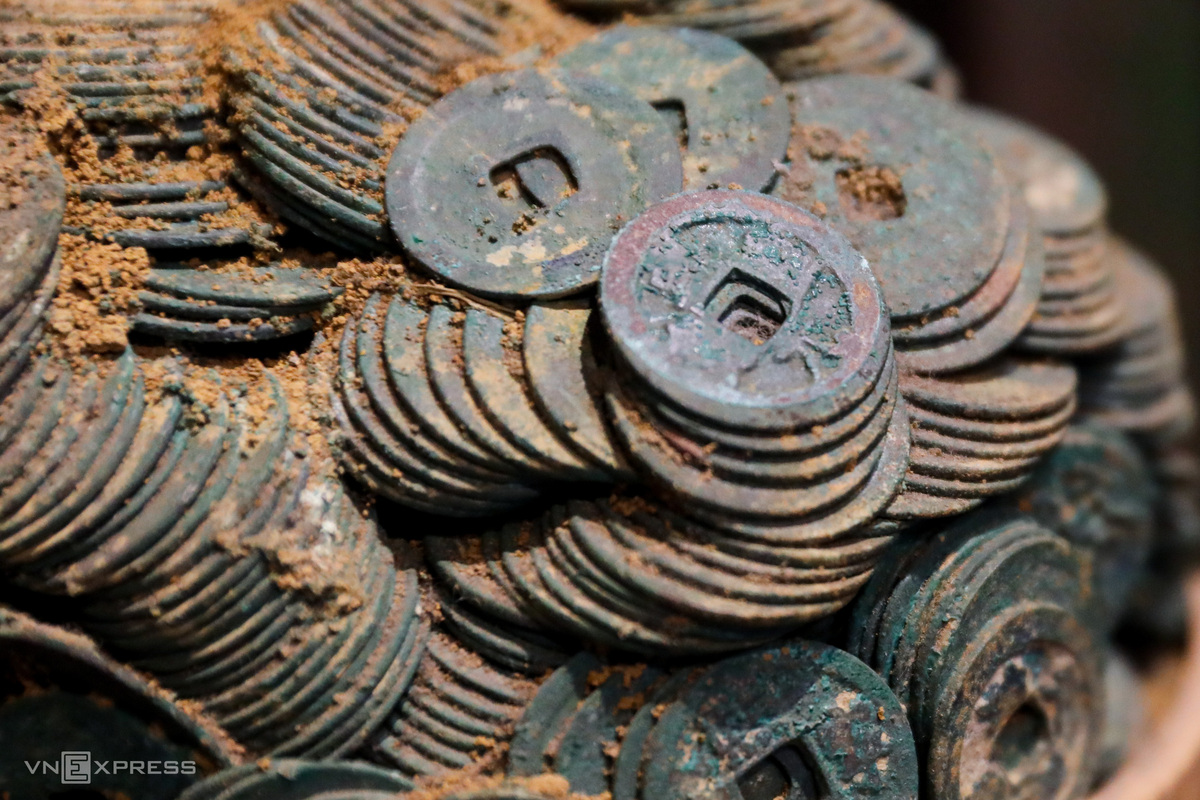 Photo: Vnexpress
A "coin" block under the Le dynasty is rusty, yet, it preserves patterns.
Photo: Vnexpress
Another coin block, dating back to the 16th century, was discovered in Bac Ninh province.
"Not only ancient coins but also the jars contain their own cultural values representing each Vietnamese feudal dynasty", Hiep said.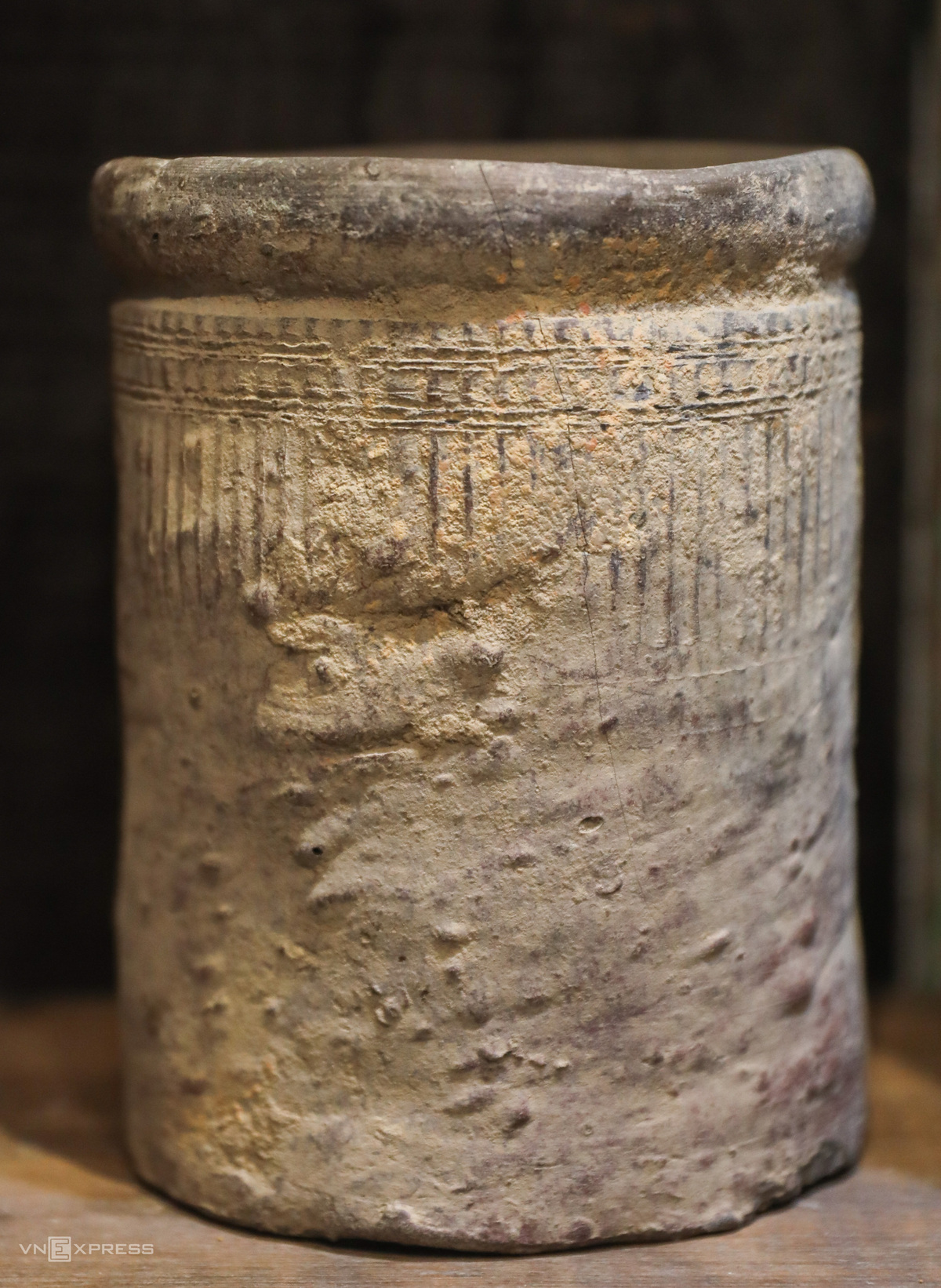 Photo: Vnexpress
A money container from the Le dynasty retains the unique patterns.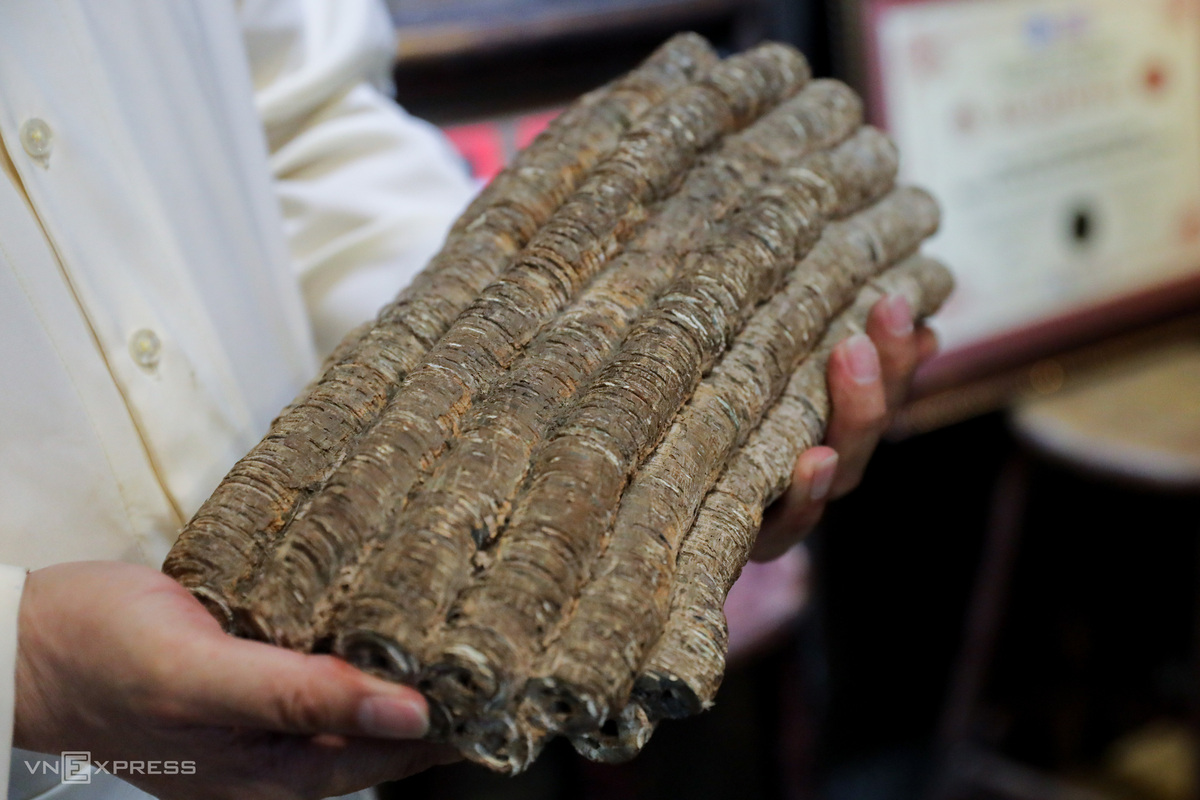 Photo: Vnexpress
Strings of coins during the reign of Emperor Minh Mang (1820 - 1841) are found in Tien Giang province.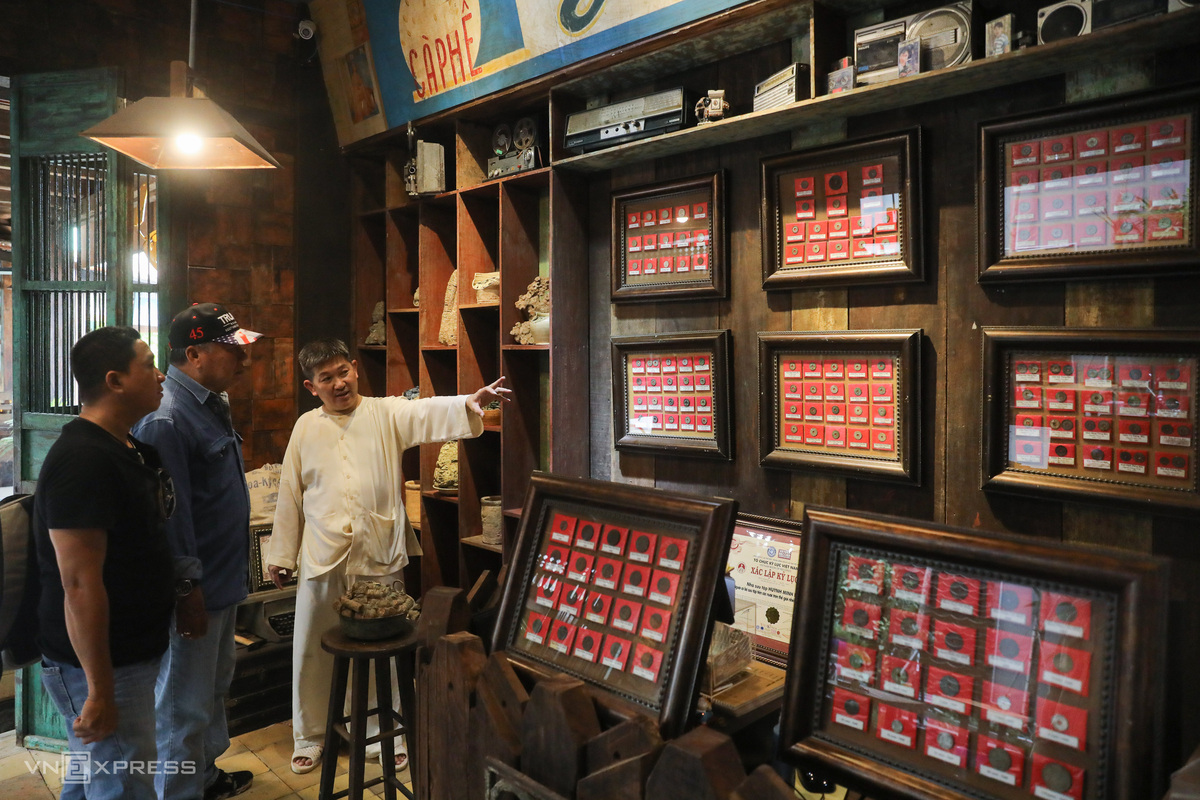 Photo: Vnexpress
Hiep also owns many retail domestic and foreign coins. Coins under the Vietnamese feudal dynasties are carefully stored in a glass frame and hung on the wall.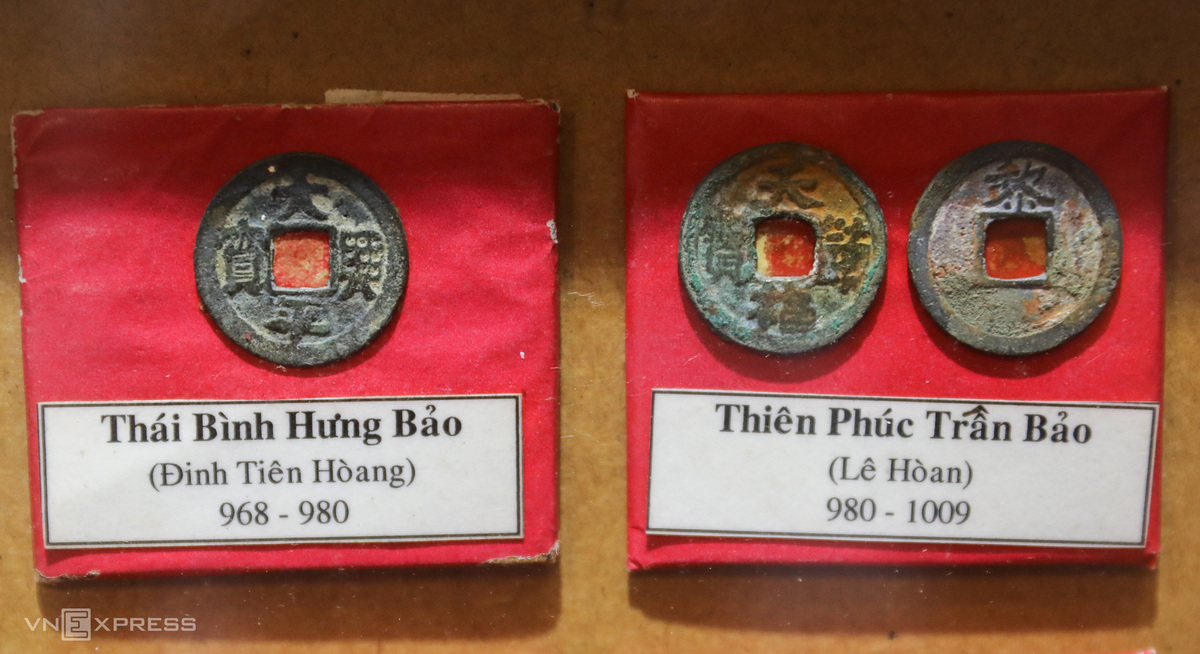 Photo: Vnexpress
Thai Binh Hung Bao coin was cast in the Dinh Tien Hoang Emperor.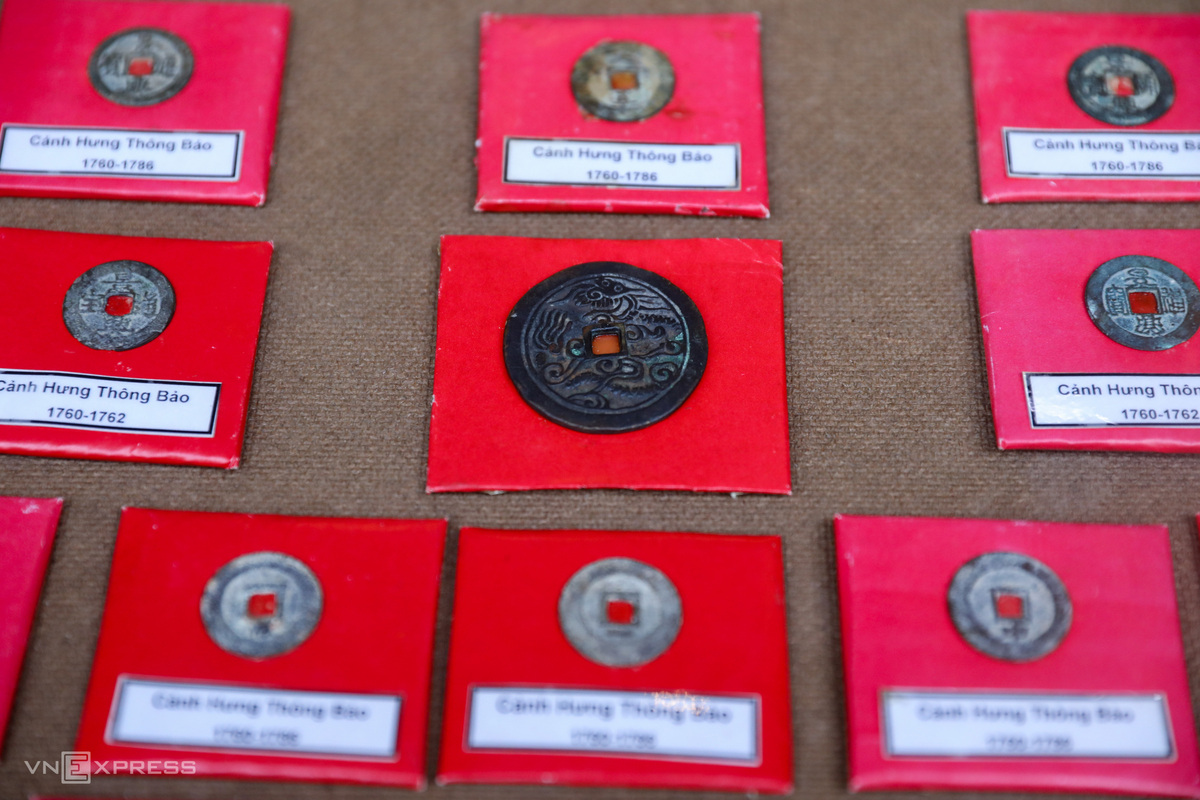 Photo: Vnexpress
Bounty under the Le dynasty is larger in size than the normal coins.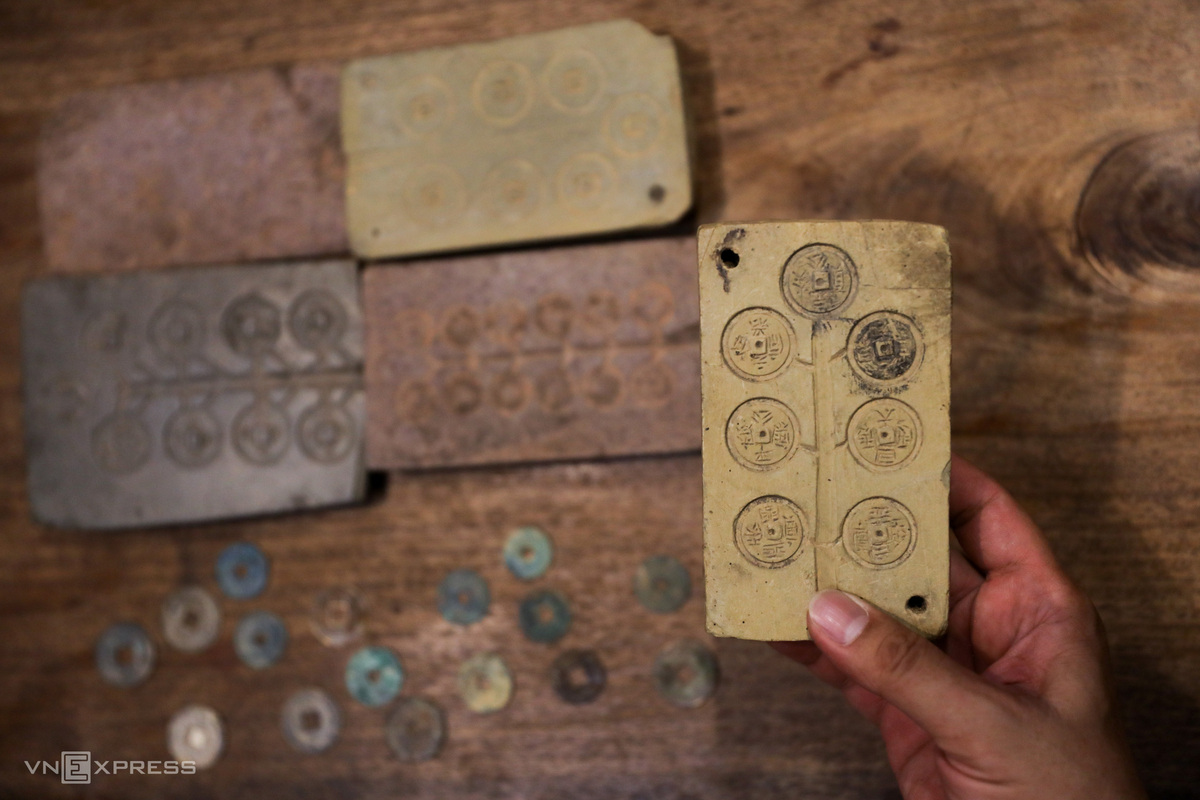 Photo: Vnexpress
Molds for coin casting made from stones and pottery.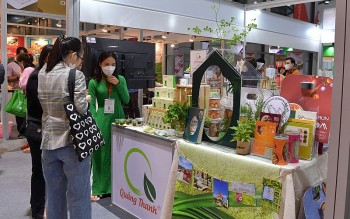 Economy
Nearly 100 Vietnamese food and beverage businesses attended the THAIFEX - Anuga Asia 2022 International Food and Beverage Trade Fair in Bangkok, Thailand, address ground-breaking innovations that will influence the fast-paced industry.