Unique story of an artist spending his life to paint "masks of time"
Under the old mossy roof, nestled on the peaceful Hoai River of Hoi An, the impressive masks with meticulous and elaborate drawing lines painted by Mr. Bui Quy Phong attract the curiosity of visitors.
Artist Bui Quy Phong painting his "mask of time"
Masks that have the eyes
In the space of his old house on Bach Dang Street (Hoi An), there are hundreds of masks on display, but it is difficult to find 2 ones that look alike. The masks are given the unique name as "masks of time" by artist Bui Quy Phong.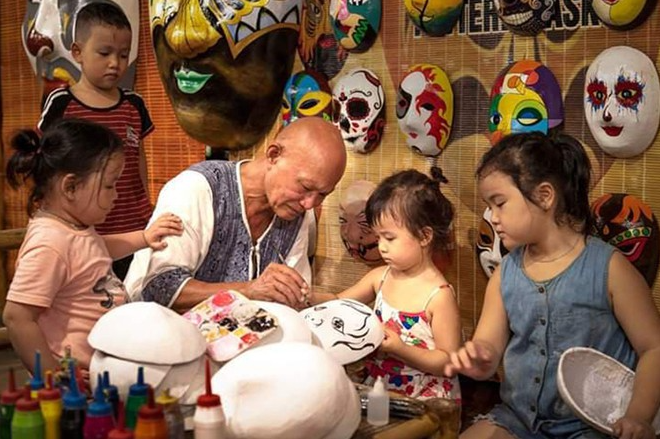 Mr. Phong teaches children how to pain the masks.
Phong focused on drawing masks that bear the characteristics of folk "bội" singing (also known as "bộ" or "tuồng" singing) with different expressions of joy, happiness sadness. Whether viewers know more or less about the art of "bội" singing, when looking at the masks, it is easy to imagine the personality that the mask shows. Phong always tries to give Vietnamese soul into his masks, so as not to overlap with masks of other cultures.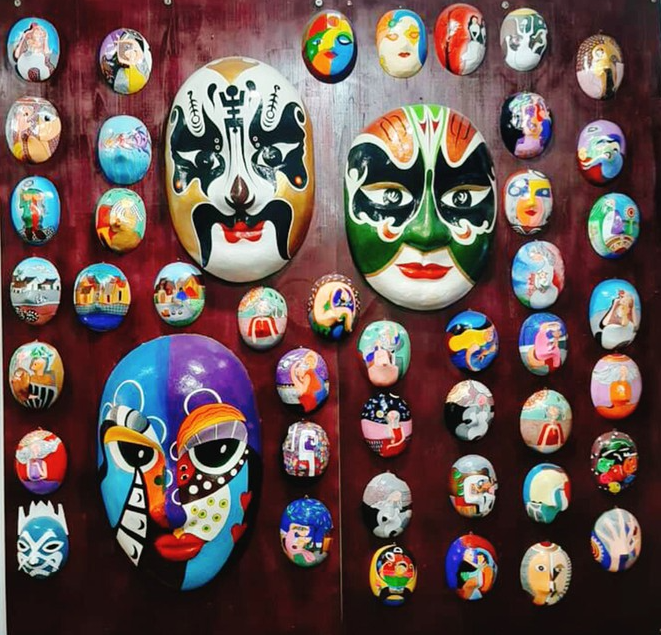 Each of his masks tell an interesting story.
Unlike usual "bội" singing masks, all the masks made by Phong are not hollowed out the eyes. "I just paint the whole mask without cutting out its eyes so that the mask could be hung on the wall as a decorator, instead of using it as a toy to wear on the face. If not so, when people getting bored playing with it, they would throw it away," Phong explained.
Furthermore, he did not empty out the eyes to represent the soul of the masks, because the eyes were the soul book. When looking into those eyes, buyers will understand what that mask wants to express.
Gradually, though still based on the traditional drawing of "bội" singing masks, he not only paints facial expressions but also stories on the mask. Each mask has its own inner qualities.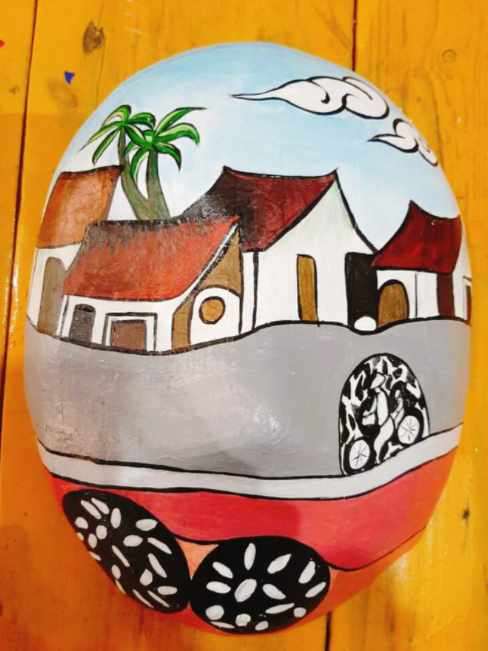 "The way home" - a unique mask of artist Bui Quy Phong
Phong also painted masks in a modern style.
Unique space bearing antique values
Lying on an alley, inside a small coffee shop located in the heart of the old town (No. 76 Le Loi, Hoi An) was the second space where Phong displays his "art children". In this second place, visitors can sip a cup of coffee and enjoy his artworks.
This house used to be a place where his wife traded cloth, but after the COVID-19 pandemic, he and his wife decided to turn it into a coffee shop, and a place to display their "art children".
Bang Nhi - a student at Da Nang University, shared: "This is the first time I have witnessed and was introduced with these masks by Uncle Phong. I feel that the masks are very special, not like any other mask I have ever known. Those are not only masks but hidden behind are interesting everyday stories".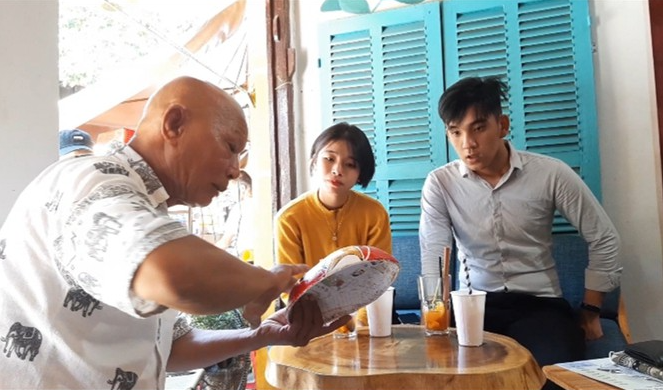 Bang Nhi & Quang Tuyen listening to Mr. Phong's stories behind the masks.
The price for each mask is 250,000 VND (11 USD). Although he does not sell much a day, Mr. Phong still decides not to quit his job. People may not buy them, he said, but when they look at them they will remind "bội" singing. He decided to stick with the mask painting job so that he can promote traditional values to tourists in Hoi An. When the tourist who bought a mask leaves, he hurts to find another story for the next mask. The masks bring meanings and private messages to follow visitors everywhere, both nationally and internationally.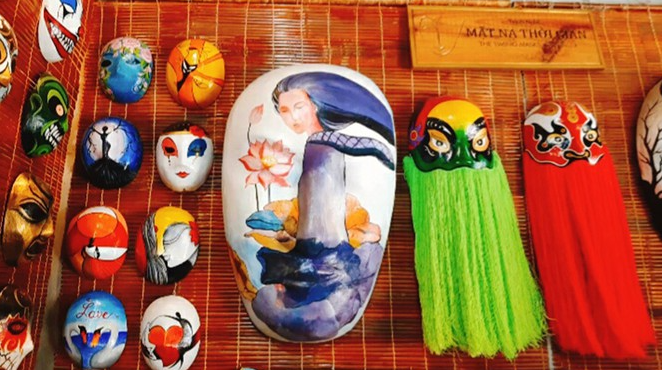 A small corner of Phong's shop.
Mask of time - masks painted to record the imprint of a period in Vietnam's history when "bội" singing was at its golden age. As a lover of art and traditional beauty, Phong is constantly saddened by the folk cultural values ​​that are gradually disappearing.
There are numerous people who quitted their jobs as mask painters because they cannot earn enough for a living. As for Phong, he joked that he tried to stay with the job because he had a more serious "addiction". In addition to painting masks, Mr. Phong also participates in charity art activities to support people in difficulty to have a warm New Year after the COVID-19 and the last flood season.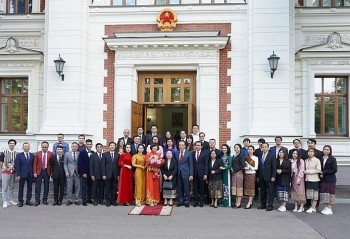 Friendship
The Vietnamese Embassy in Cuba will make efforts to consolidate and cultivate the special Vietnam-Laos relationship in the spirit of respect and support for mutual benefits.