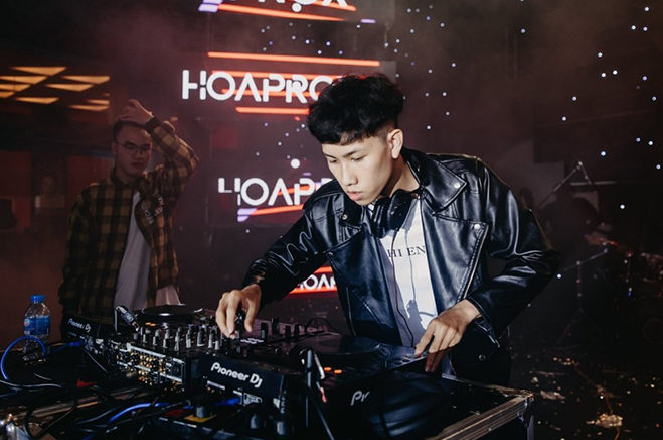 DJ Hoaprox Photo: Mixmag Asia
The electronic dance music (EDM) publication has ranked track "New World" by DJ Hoaprox, Vietnam's "Golden Boy" of EDM, as one of 20 biggest dance jams from Asia for its "tight beat, unmistakably built for the club.", VNExpress reported.
Another track in the list is "Ghost Father" by Dustee and Get Looze. The track has "blown away" the floor with its "heavy beat, dirty bass, and unnerving vocals," the magazine says.
Most recently, in another article of Mixmag Asia published Dec 15, Dustee, and DJ Nimbia had the chance for an exclusive introduction of their newest hit "Underngao."
It is positive about the future of Vietnam electronic music, "yet more fire from the Vietnam massive" proves that the country is "well and truly represented on the club map of the world", it adds.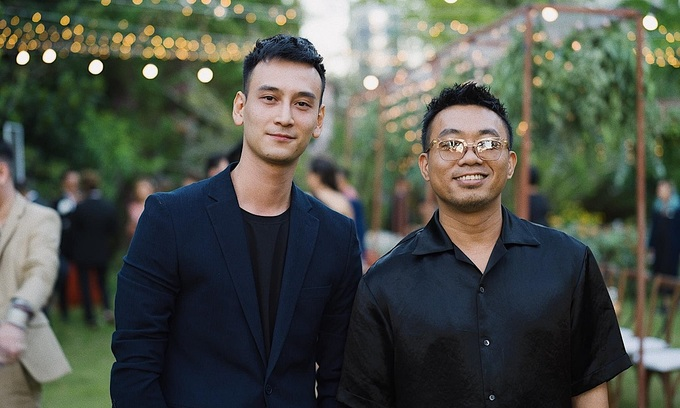 From left, DJs Nimbia and Dustee. Photo by Nghia Trung Le.
Veteran dance underground artist Dustee and Nimbia's latest tech house jam, according to Mixmag, is the result of their hands-on experience in the club.
In August, Get Looze and Hoaprox were also included in the list of 17 "unmissable talents" of Asian EDM by Mixmag Asia.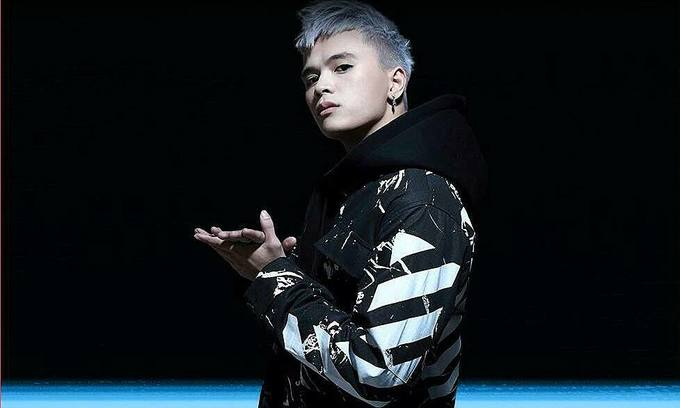 DJ Get Looze. Photo courtesy of Get Looze.
"Get Looze is a turntablist, DJ and producer who is regularly name-checked by Vietnam's most respected DJs as one of the countries brightest young stars", said Mixmag Asia.
"22-year old DJ and producer Hoaprox burst onto the scene when he was the youngest ever winner of The Remix New Generation back in 2017. His sound encompasses expansive sounds including progressive house, future bass, trap, dubstep, nu-disco, and more, and he's making some serious waves across Asia right now", according to Mixmag Asia.
Get Looze, real name Khuong Bao Khang is deemed one of Vietnam's brightest young stars. He won two music production contests, Vietnam Pioneer Digital DJ Battle in 2014 and DJ EDM Vietnam in 2015, and was honored in the list of 2019 Top 10 DJ by digital media conglomerate Yeah1.
Hoaprox, or Nguyen Thai Hoa, has been making waves and obtaining remarkable achievements. He owns two singles, "I Can't Find You", and "Words of the Wind" which are included on "Billboard Presents Electric Asia Volume Two" in 2018 and "Billboard Presents Electric Asia Volume Three" in 2019.
In April, 24-year-old HCMC-based DJ Anh Vy and 21-year-old Hanoi-based DJ Monotape were named among 18 up and coming regional artists showing "exceptional artistic endeavor and attitude."

Also featured in the list are big-name artists and DJs like Steve Aoki from Japan and DJ SODA from South Korea.
Mixmag Asia is part of Mixmag, a British electronic dance and clubbing media brand and magazine, published in London, England. Mixmag Asia made its official debut in Vietnam in 2019.
Malie Nguyen