Unprecedented National Graduation Examination during COVID-19 time in Vietnam
In light of the deadly COVID-19 pandemic, Vietnamese 12 graders are entering the National Graduation Exam like never before, with face masks, body temperature check made mandatory for everyone.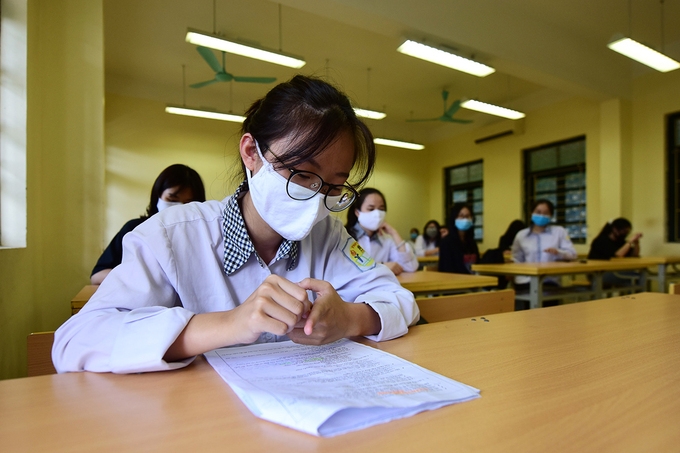 (Photo: VNE)
This year National Graduation Examination is held some 90 days later than usual for the first time in history due to the recent complicated development of COVID-19 in Vietnam.
On top of that, the exam is even split into two times. The first examination starts today, August 9. Over 870,000 examinees sit for the Literature exam in the morning before doing the Math exam later in the afternoon. However, some 26.000 students across 19 provinces and cities, including Da Nang, Quang Nam, Dak Lak, accounting for nearly 3 percent, will have to wait for the second time. Those students include the F0, F1, F2 cases, and those whose localities are not eligible to hold such exam due to straining COVID-19 situations, according to VNE.
Deputy Minister of Education and Training Nguyen Huu Do on Saturday afternoon had emphasized that this year's exam was very special as it's held amidst the growing complication of the COVID-19 pandemic. He asked all localities to doubly ensure the safety for the exams, including security, health for all candidates, teachers, examiners, and parents.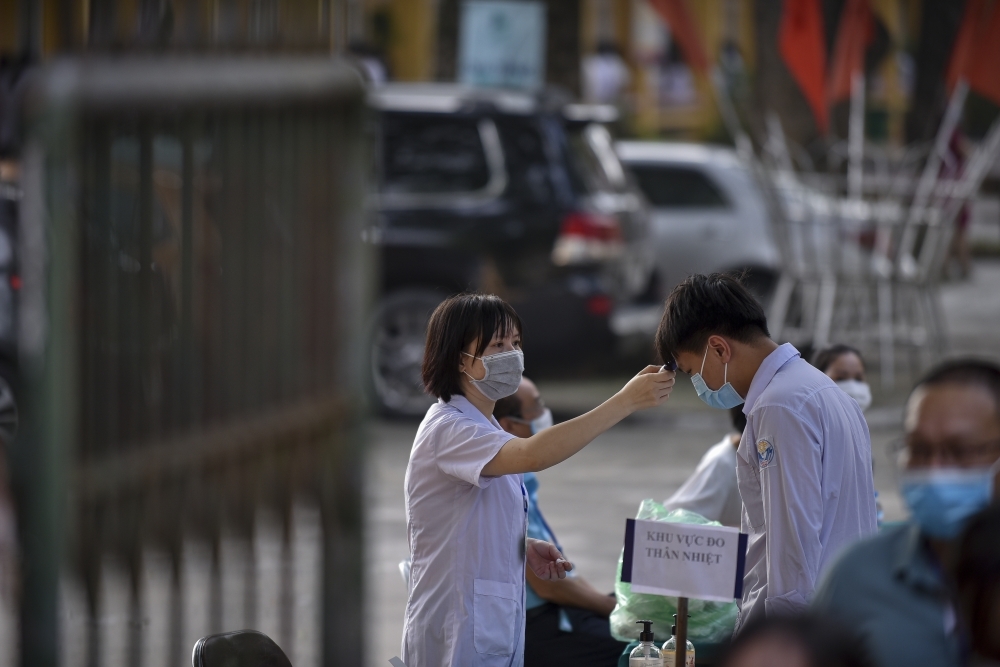 All students have their body temperature checked before entering the exam sites (Photo: Thoi Dai)
(Photo: Thoi Dai)
(Photo: Thoi Dai)
On Sunday morning, candidates in all examination locations are carefully checked for body temperature upon entering the entrance gates. Those whose temperatures are over 37 degrees Celsius are required to take a short rest before re-checked.
Hand sanitizers are placed within easy reach so that everyone can disinfect their hands at least once before stepping into the exam rooms. Face masks are made mandatory throughout the exam time.
Nguyen Giang Son, a 12 grader from Nguyen Binh Khiem highschool, Cau Giay district, Hanoi prepared two medical face masks and one hand sanitizer for each exam.
"We're lucky enough to be able to sit for this important exam in such a straining time", Son told VNE. "I hope that I can be in the greatest condition, both physically and mentally to perform the best to my ability".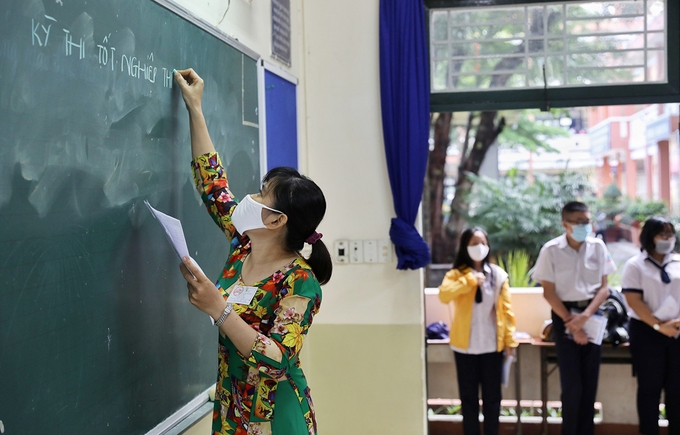 An examiner writing the time allowance onto the blackboard before the exam begins (Photo: VNE)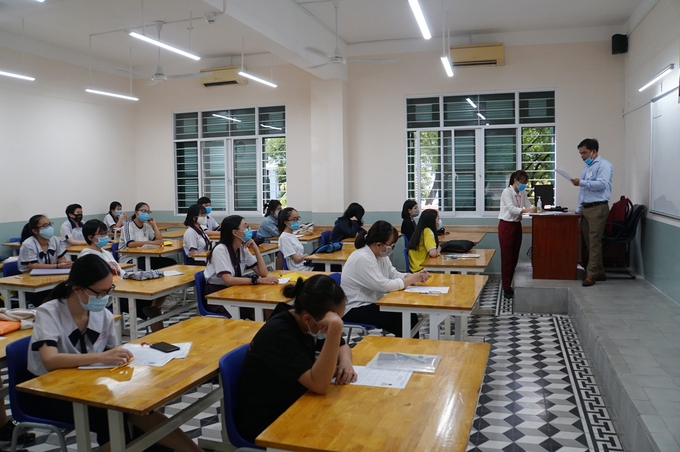 All students wear face masks while doing the exam (Photo: VNE)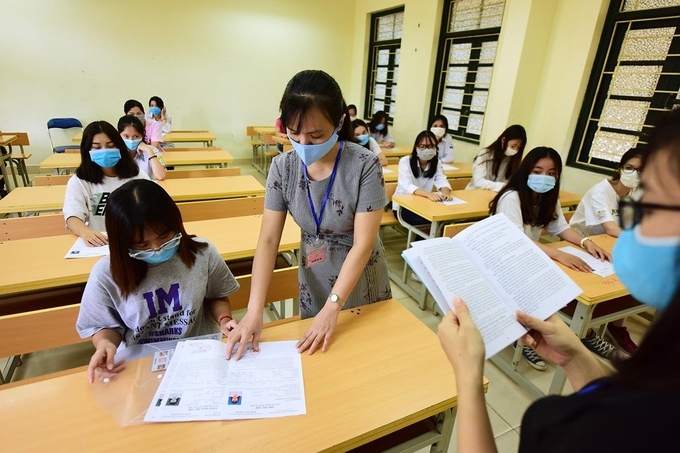 (Photo: VNE)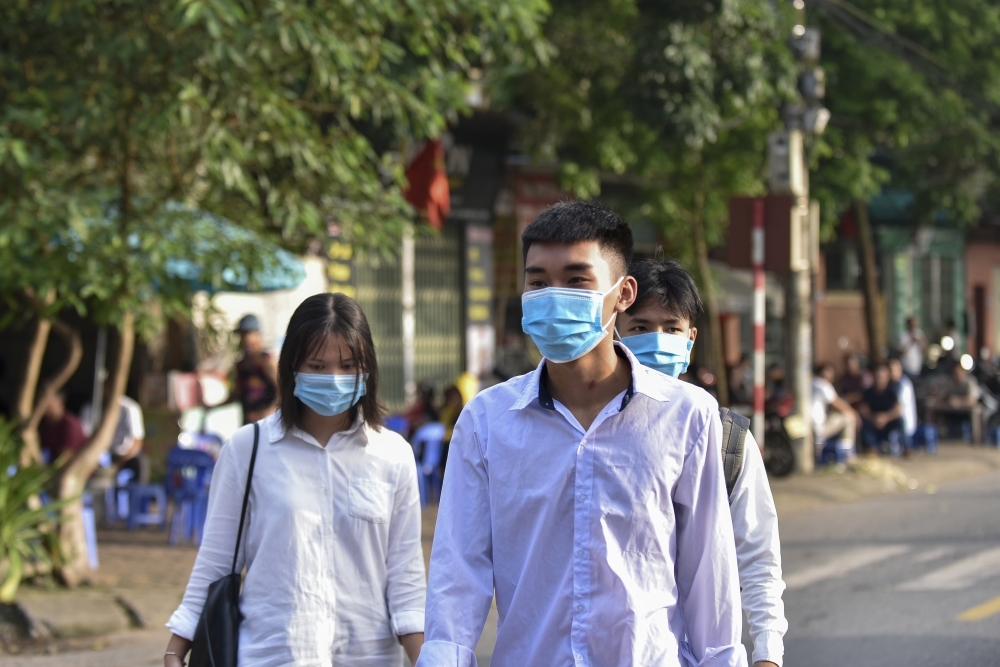 Students are ready for the special examination (Photo: Thoi Dai)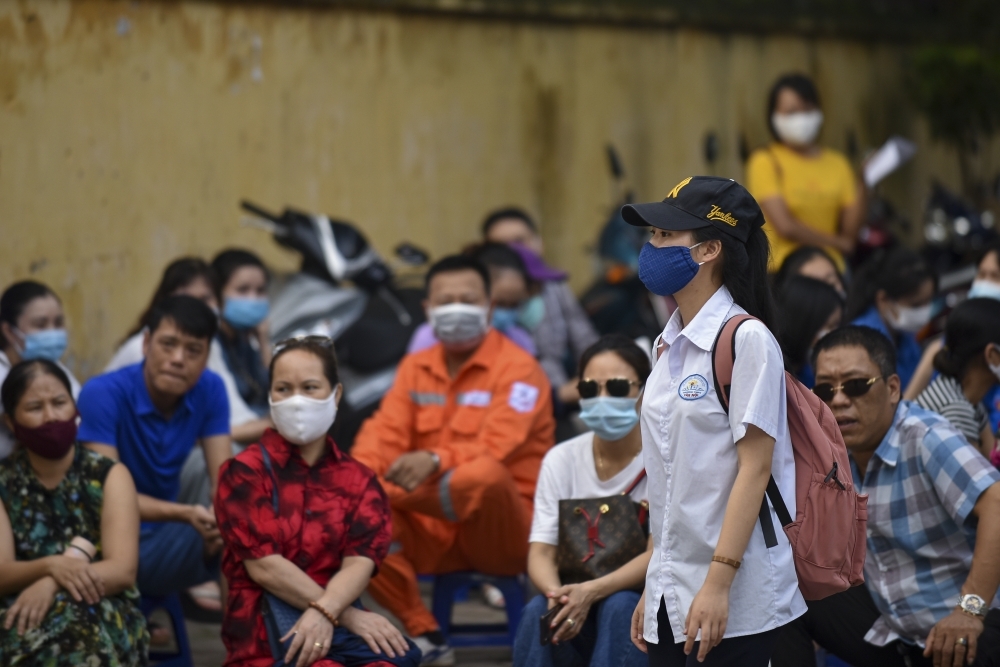 (Photo: Thoi Dai)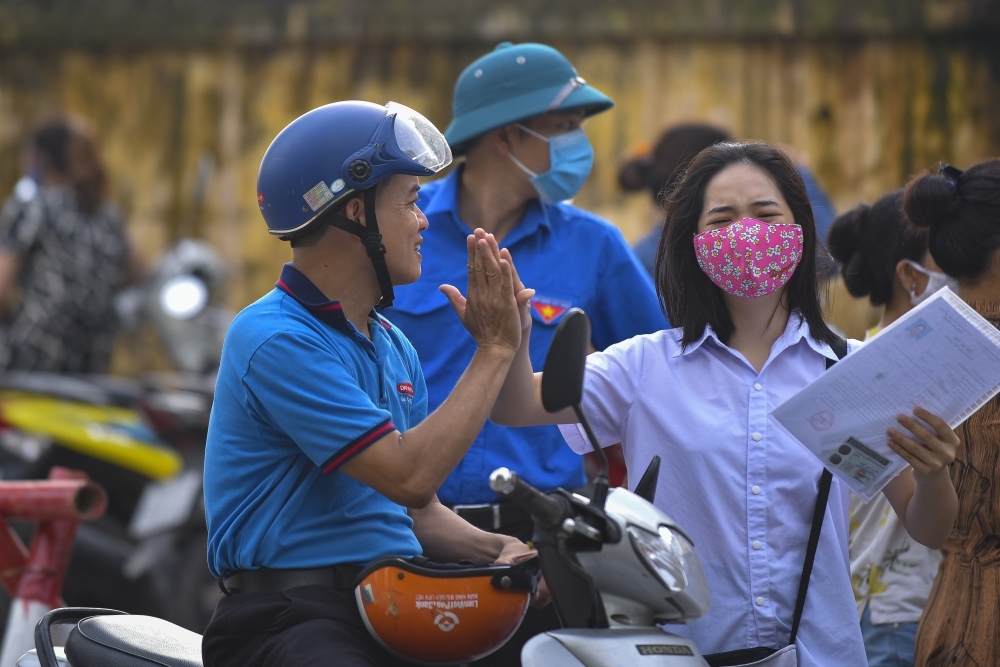 (Photo: Thoi Dai)