US Ambassador inaugurates environmental-themed mural in Hanoi
US Ambassador Daniel Kritenbrink on January 15 morning inaugurated the 100 sq.m mural on Hoan KIem street. The artful wall vividly depicts the richness of Vietnam's natural resources through the art of glowing painting, promoting environmental protection and response to climate change.
(Photo: Dan Tri)
The inauguration ceremony of the mural is part of the project Clean Environment - Green Planet.
With an estimated 10 square meters, the mural - which lies on the outer side of the My Club - aims to raise awareness about the importance of environmental protection by recreating vividly the animals and plants around the world.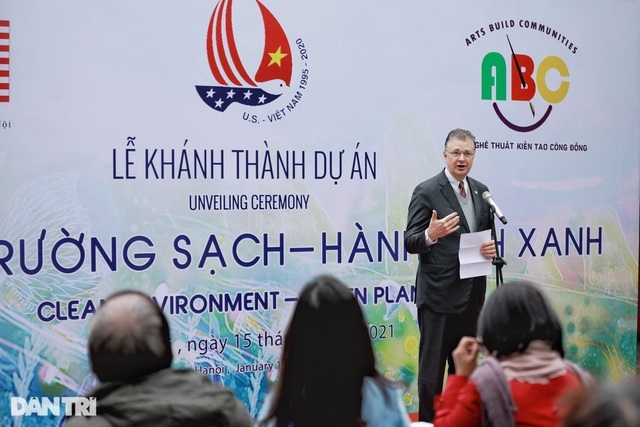 (Photo: Dan Tri)
"The project also demonstrates the friendship between the Vietnam - US partnership in the past 25 years. Vietnam and the US both attach great importance to environmental protection and climate change response. This is a clear demonstration of the friendship between the two countries", Ambassador Kritenbrink said at the inauguration.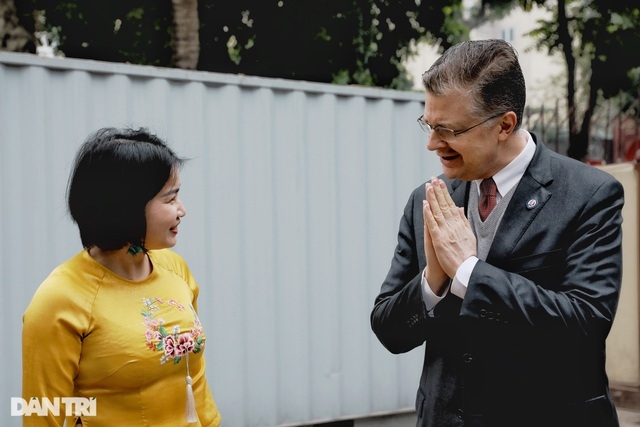 (Photo: Dan Tri)
"I am very honored to be present at today's inauguration, I would like to thank the ABC organization led by Ta Thi Thanh Huong and the artists. I am very proud that painter Christine Nguyen has participated. I believe this is a successful project", he added.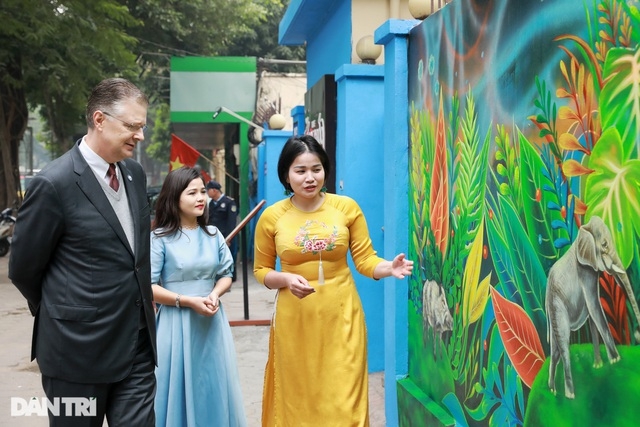 (Photo: Dan Tri)
Architect Ta Thi Thu Huong, founder of ACB community-building art, said "This mural depicts quite vividly the richness of Vietnam's natural resources, especially the forest and the sea. ABC organization, the artists and My Club have finished the masterpiece after 45 days".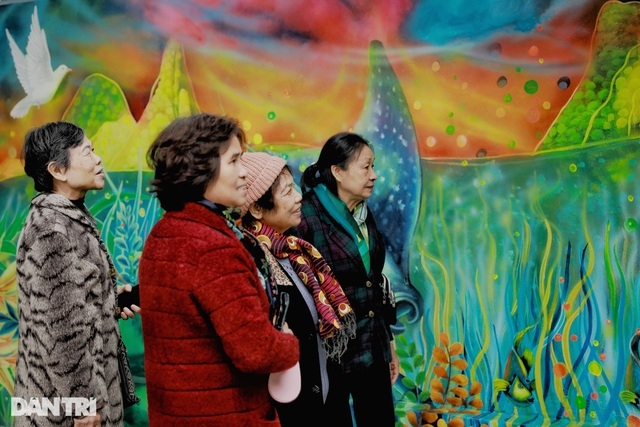 (Photo: Dan Tri)
A large number of people came to visit and admire the murals after the inauguration ceremony.
(Photo: Dan Tri)
Image of a pangolin (also known as Trout or Xuyen Son). The animal is named in the list of protection-needed endangered flora and fauna species. The pangolin is said to have been illegally traded across Southeast Asia in the past 2 decades.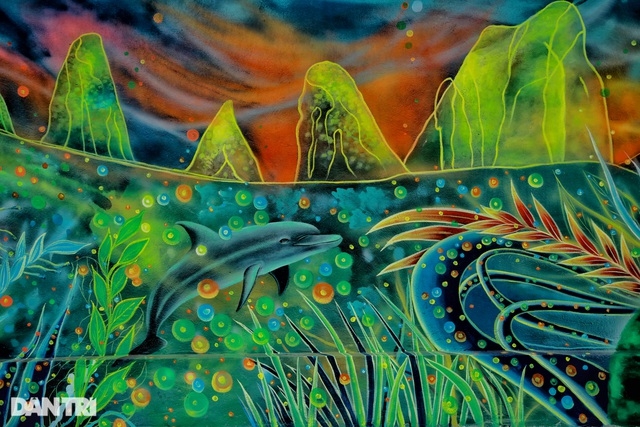 (Photo: Dan Tri)
A dolphin in the green background of the marine ecosystem.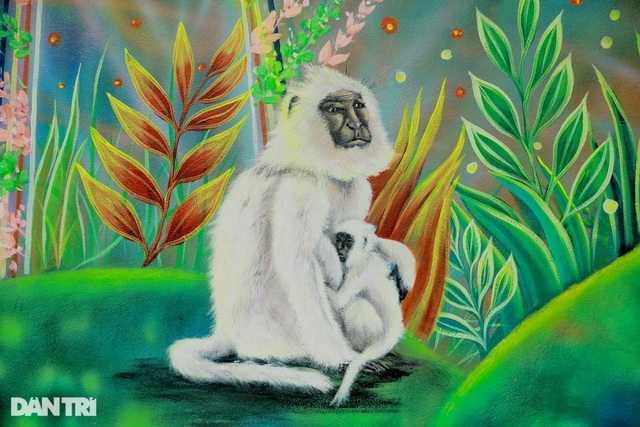 (Photo: Dan Tri)
The wall carries a fairly clear message about environmental protection, and response to climate change, thereby inspiring people to acknowledge and spread the message to the community.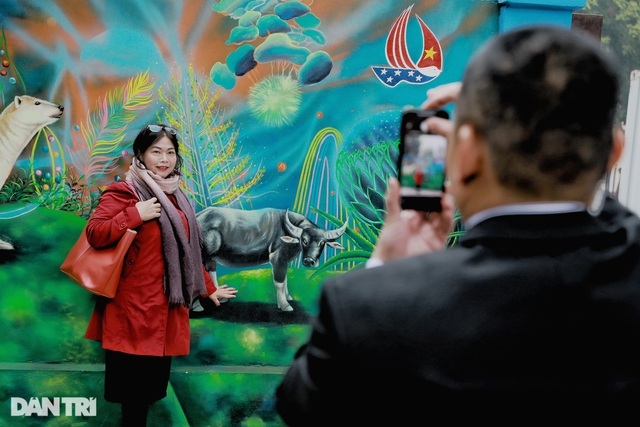 (Photo: Dan Tri)
Many passers-by stop to take photos of themselves with the artful mural.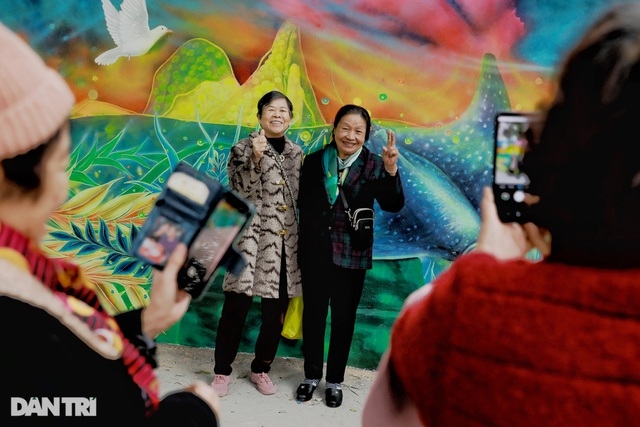 (Photo: Dan Tri)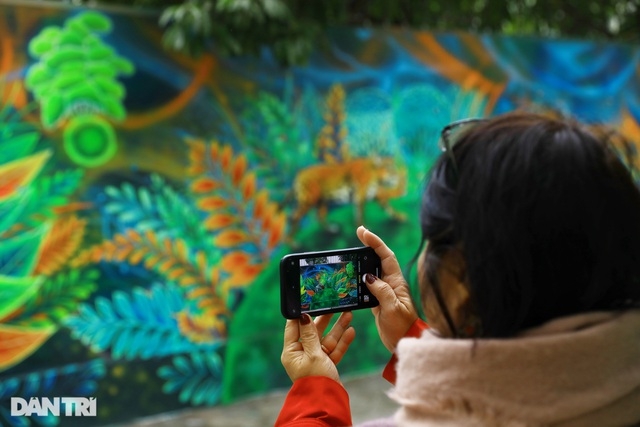 (Photo: Dan Tri)