US Embassy Press Attaché: Vietnam effectively controlling pandemic
Since the pandemic broke out worldwide, the US and Vietnam have cooperated in many aspects to prevent the novel disease. Vietnam Times would like to share the interview with Rachael Chen, Press Attaché of the US Embassy to Vietnam about the US - Vietnam's cooperation and her personal view about Vietnam's Covid prevention.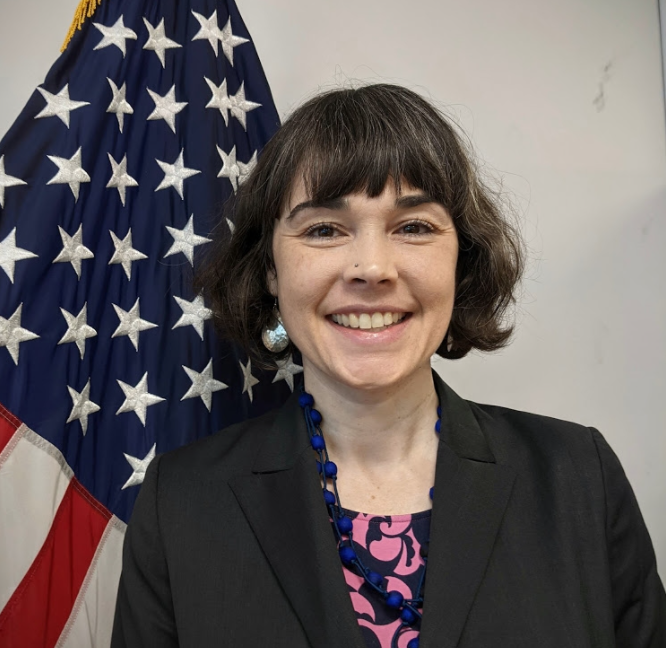 Rachael Chen, Press Attaché of the US Embassy to Vietnam
- What do you think about the Government of Vietnam's efforts to prevent and control the spread of COVID-19?
My colleagues within the U.S. Mission to Vietnam whose work focuses on health issues have been working side by side with their Vietnamese counterparts since the start of this pandemic last year.
They continue to monitor the current situation very closely and have noted a few points to illustrate how effective the Government of Vietnam has been in controlling the ongoing outbreak. First, thus far, 80-90% of the COVID-19 cases documented during the current outbreak in Vietnam have not been severe. That's a sign of how well the government is doing in identifying cases, performing contact tracing, and performing testing - all of which helps to identify cases early. The earlier cases of COVID-19 are identified, the more rapidly those cases can be referred for treatment in a hospital, often preventing them from developing severe complications.
Second, the government has trained doctors and nurses at hospitals across the country so that district hospitals anywhere in Vietnam can care for patients with COVID-19. That means that no one hospital is getting overwhelmed with too many cases.
Third, regarding the administration of vaccines, the government has taken a whole-of-government approach. All 63 provinces are working hard to deliver as many doses of vaccine to as many people as quickly as possible. The U.S. Mission to Vietnam is proud to be supporting the government in their implementation of COVID-19 vaccine.
- COVID-19 prevention is the responsibility of each and every individual. How do you participate in this prevention work?
It certainly is important for all of us to work together to prevent the spread of this dangerous virus. The Government of Vietnam's guidance to follow the 5K's is very helpful. I wear a face mask when going outside, frequently wash my hands, maintain social distancing, avoid large gatherings, and complete health declarations when necessary.
- What do you recommend others do to prevent the spread of COVID-19?
I think we should all be following the government's 5K guidance. These simple measures have been very effective in preventing the spread of COVID-19 in Vietnam.
Also, when COVID-19 vaccine becomes available to you, consider getting vaccinated. If you have questions or concerns, check with trusted resources like your doctor.
- How is the United States collaborating with the Government of Vietnam to fight COVID-19?
The United States is committed to working with partners across the globe to end the devastating public health and economic effects of this pandemic. As part of this commitment, in February, President Biden announced $4 billion to support the international vaccine facility COVAX, which facilitates global access to COVID-19 vaccines.
On May 17, the President announced that the United States will provide 80 million doses of vaccine to meet global needs, specifically noting Vietnam among the designated recipients of these doses. On June 10, the President announced that the United States would donate 500 million doses of Pfizer-BioNTech vaccines to 92 low- and lower middle-income countries and economies as defined by Gavi's COVAX Advance Market Commitment (AMC) and the African Union, which includes Vietnam.
The United States has contributed money and many ventilators to Vietnam since the start of the pandemic.
The U.S. Centers for Disease Control and Prevention (U.S. CDC), building on its 22-year relationship with the Ministry of Health, has provided direct technical assistance to governmental partners in the context of a rapidly changing scientific landscape.
U.S. CDC supports the development of national guidelines for surveillance, quarantine, laboratory testing, infection prevention and control, training of hospital staff so that they can prevent spread of COVID-19 in hospitals and many other activities.
Thank you very much!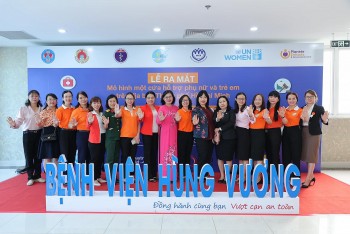 Viet's Home
What is the one-stop centre for women and children experiencing violence?