Layoffs, bankruptcy, collecting scrap: Covid-19 turns people's life upside down
The prolonged pandemic has so far laid off many workers, forcing them to turn to a temporary job for a living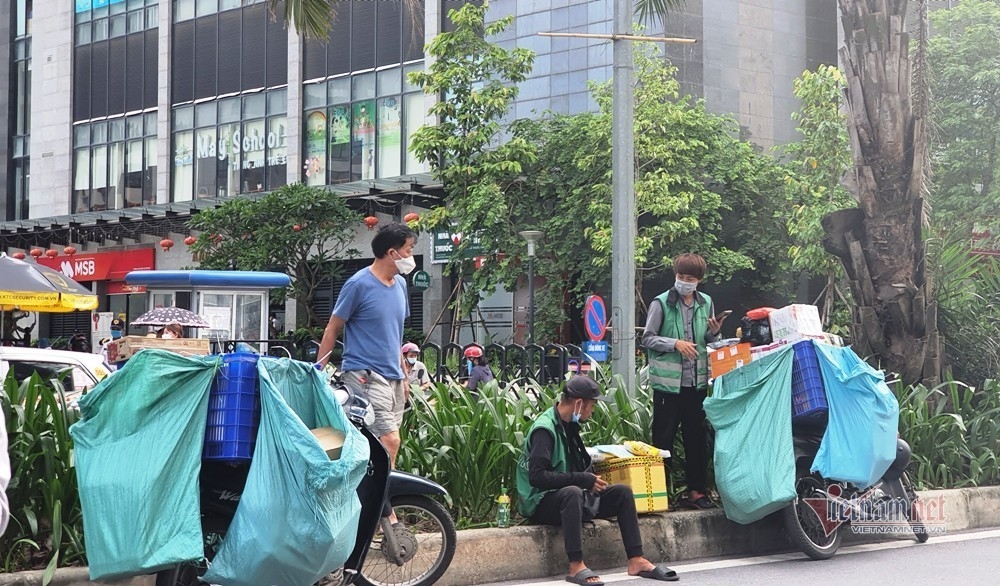 Delivery has become a go-to sideline for many people laid off from work (Photo: Vietnamnet)
A director in Hanoi becomes a Grab driver as his company is on the verge of bankruptcy.
It's 10 p.m., Nguyen Van Cuong still tries to take one more ride before going home.
"My company has halted operation. I have no choice but to accept this sideline to earn a livelihood," he said. "If the pandemic worsens, my company will definitely go bankrupt soon."
Cuong is the director of a private company that supplies and installs surveillance equipment and Internet services. Before the pandemic, his business earned around US$ 4,330 – 8,600 per month. Now that it goes under, he has to laid off employees.
"The new sideline helps my family pay for daily expenses. My wife didn't want me to do it at first because anyway, I'm still a director. But for me, there's no such thing as 'losing face' while making money," Cuong shared. He said many directors of small companies he knew are on the same boat.
Grab driver has become the go-to job of many laid-off workers during the Covid-19 age, especially when the social distancing order is in place.
"I now work as a delivery man after the company I used to work for went under. With the new job, my incomes depend on the number of rides I take," Nguyen Van An, a fresh university graduate, told Vietnamnet. "It's scorching hot outside these days, I have to put on sun protection coat, sunglasses, masks, and gloves to alleviate the heat."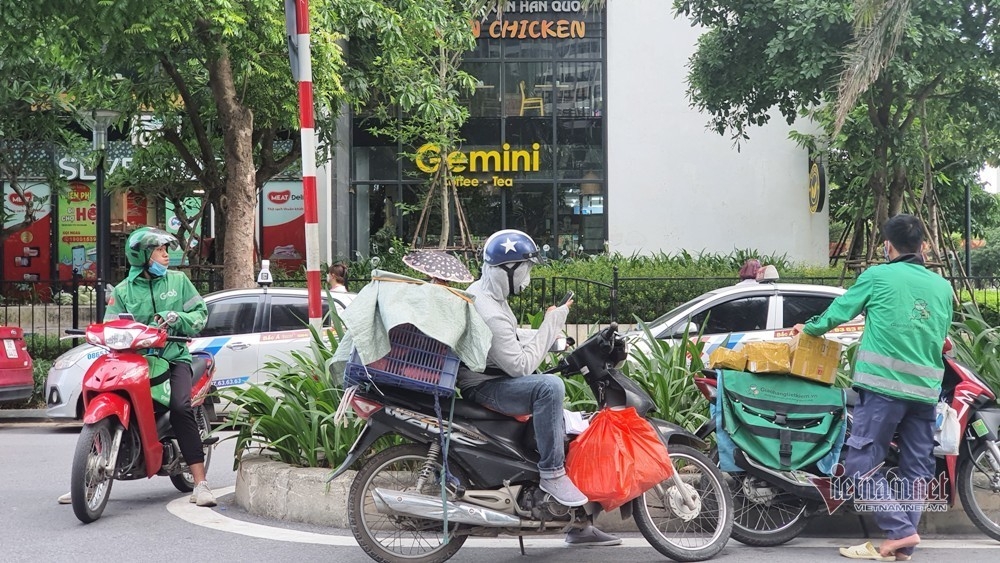 (Photo: Vietnamnet)
Nguyen Thi Bich, Hai Duong province, said she has been doing anything she can in the past two weeks to scrape by.
Bich used to stop by different catering establishments to collect scrap. Since the pandemic broke out, there are not so many discarded things to collect because a lot of restaurants, cafes are closed. She is now a part-time housekeeper, caregiver instead, as reported by VTV.
Meanwhile, Nguyen Ut Lien, a restauranteur in Hanoi, has switched to online service. Lien said she couldn't afford the restaurant's renting fees because her sales has gone down considerably in recent months.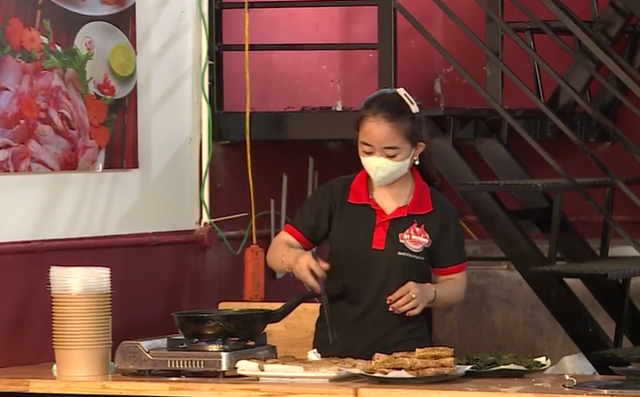 Nguyen Ut Lien, a restauranteur in Hanoi, has closed her restaurant and turned to online service (Photo: VTV)
According to VNE, the coronavirus pandemic has left 9.1 million Vietnamese aged 15 or above unemployed or have had their incomes reduced in the first quarter.
Among the affected, 540,000 lost their jobs during the period while 3.1 million had their working hours reduced or took unpaid leave, with 6.5 million others reporting reduced incomes, the General Statistics Office (GSO) reported.
The country's labor force shrunk by 1.1 million against the previous quarter to 51 million, the report stated.
The service sector was hit hardest by the crisis with 20.4 percent of workers affected, followed by the processing and manufacturing industries, along with agriculture.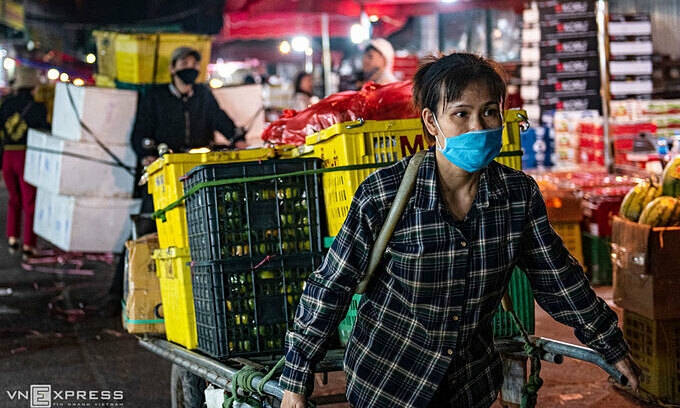 Workers at Long Bien Market in Hanoi (Photo: VNE)
The average monthly income in the first quarter was VND6.3 million ($272.95), down 2.3 percent over the previous year.
According to the GSO, the unemployment rate in the first quarter was 2.42 percent, down 0.21 percentage points against the previous quarter and up 0.08 percentage points year-on-year.
Severe Covid-19 impacts have seen as many as 40,300 companies shut up shop in the first quarter, a year-on-year increase of 16 percent.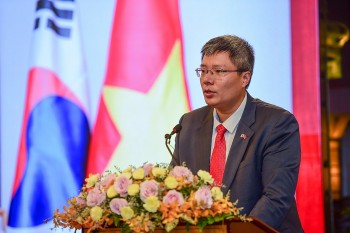 Viet's Home
Tran Hai Linh, member of the Central Committee of the Vietnamese Fatherland Front, chairman of the Vietnam-Korea Business & Investment Association (VKBIA) shared with the Vietnam Times about strengthening the capacity to promote Vietnamese culture to the world.