US enterprises highly appreciate investment opportunities in Vietnam
The president of the US-ASEAN Business Council (USABC), Alex Feldman, and representatives of US businesses were very interested and highly appreciated investment opportunities in ASEAN and Vietnam.
On July 15, in Washington DC, Vietnamese Ambassador to the US Ha Kim Ngoc attended an online meeting organized by USABC and audit firm Ernst & Young with the topic "Opportunities of foreign direct investment in ASEAN post-COVID-19 pandemic", according to Vietnam Plus.
The meeting was attended by representatives of the US Department of State, a number of ASEAN ambassadors and over 100 major US companies and corporations in key areas such as finance, energy, technology, e-commerce, healthcare, and insurance.
The online meeting was organized by USABC and audit firm Ernst & Young Photo: Bao Moi
The Ambassador emphasized the favorable factors for investment in Vietnam such as positive development of the Vietnam-US comprehensive relation, the promotion of the network of free trade agreements, and especially Vietnam's success in controlling the COVID-19 pandemic as well as the Government's determination in attracting foreign investment, upholding Vietnam's role in restructuring of the global supply chain.
The Ambassador Ha Kim Ngoc informed that Prime Minister Nguyen Xuan Phuc recently established a task force to stimulate foreign investment and Vietnam would soon resume some commercial flight routes, allowing foreign experts, investors, skilled workers to enter Vietnam, added Vietnam Plus.
Vietnam discussed with the US and other countries in the region about initiatives on economic cooperation including the Prosperous Economic Network aiming to promote cooperation projects of producing high-tech products and developing digital economy.
The Ambassador also kept updated ASEAN's situation in coping with the coronavirus pandemic and economic recovery.
The president of US-ASEAN Business Council (USABC), Alex Feldman and representatives of US firms were very interested and highly appreciated investment opportunities in ASEAN and Vietnam, stressing the essential position of ASEAN in the Indo-Pacific region and the fact that ASEAN has become the fourth largest trading partner and the leading investment destination of the US in the region.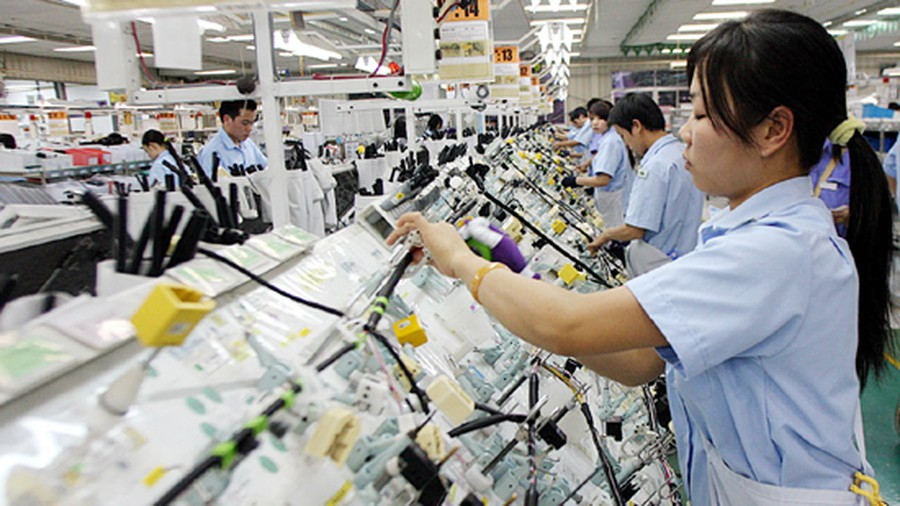 An assembly line of electric wires for cars, exported to the US market. Photo: Huy Hung / VNA
US businesses said that in the upcoming periods, investors would take more consideration of the ability of the governments in dealing with external impacts. Therefore, the extraordinary achievements of Vietnam in tackling COVID-19 as well as its efforts in recovering the economy would enable to lure more attention of foreign investors.
Notably, some US businesses such as UPS and SC Johnson said that they would soon announce plans to expand investment in Vietnam. Besides, US enterprises also would like Vietnam and ASEAN countries to continue enhancing the investment environment, reforming administrative procedures, strengthening transparency, offering specific policies to support enterprises particularly ones concerning tax as well as focusing on developing human resources and infrastructure, reported Vietnam Plus.
USABC also said they would be willing to coordinate with Vietnam to organize the Indo-Pacific Business Forum in Vietnam at the end of this year.
Established in 1984, USABC represents more than 160 corporations and businesses, in which consists of numerous leading US businesses operating on a global scale. USABC has organized many activities to reinforce the cooperation between the US and ASEAN including Vietnam.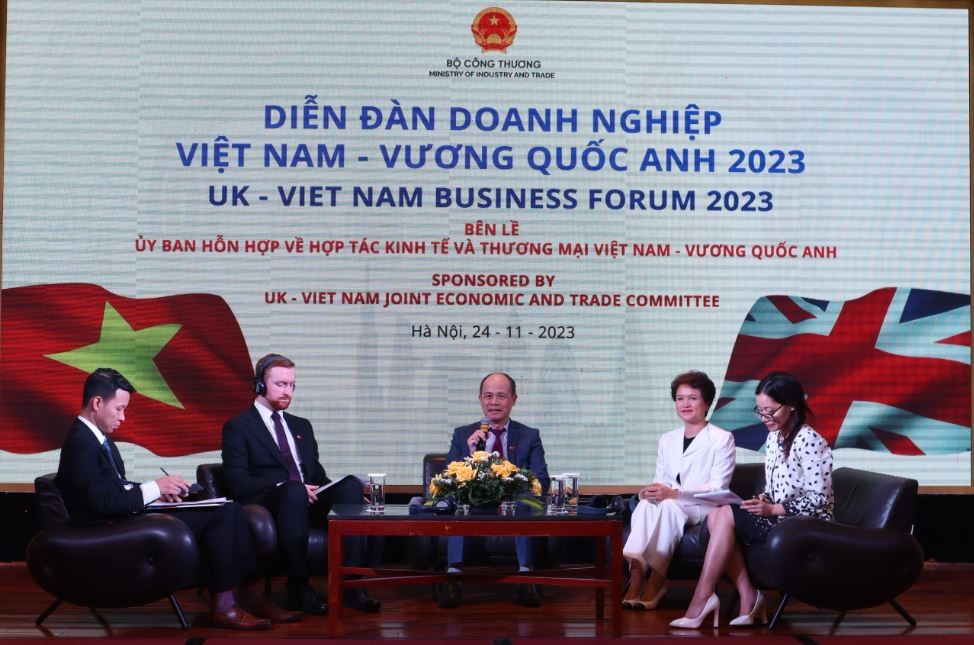 Economy
The dual impulse from FTAs will create more incentives for UK goods and services in the Vietnamese market, as well as increase investment attraction.
December 02, 2023 | 22:32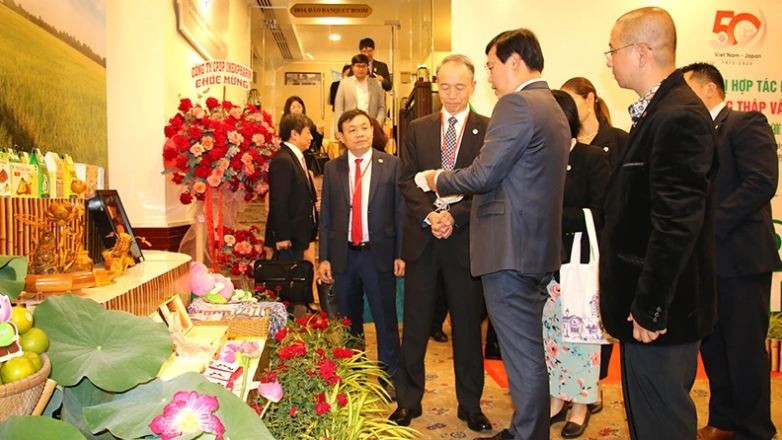 Economy
Japanese businesses expect the soon-to-be-completed road and waterway transportation system will increase investment opportunities in Dong Thap province.
December 02, 2023 | 22:02