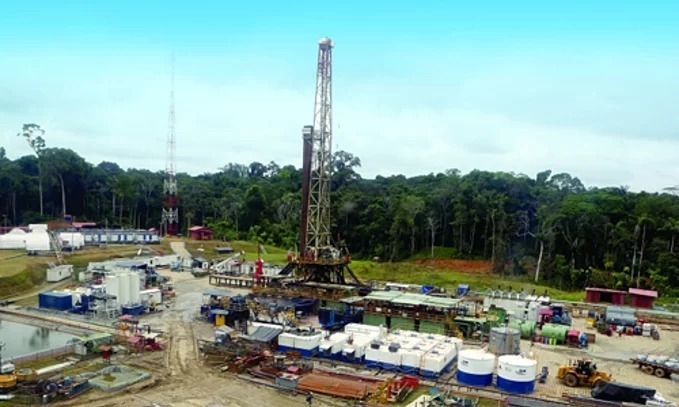 An oil and gas exploration and extraction project of PetroVietnam in Peru (Photo: VnExpress)
The total value of overseas investments by Vietnamese businesses reached USD 222.67 million in the first half of the year, up 11.4% year-on-year, according to VnExpress.
In June, ten new overseas investment projects were approved. The total overseas investments in June reached USD 42 million, 2.5 times higher than the same period last year.
During the first half of the year, USD 185.3 million was poured into 70 new projects, and USD 37.4 million went to supplementing investment in 14 existing projects. The total investment of Vietnamese firms overseas in 2019 was about USD 508 million.
The Ministry of Planning and Investment informed that in May, Tungsten Co. Ltd invested in Germany with a registered capital of USD 91.5 million. This is the largest offshore investment project since the beginning of the year.
Germany has become the largest market for Vietnamese investment in the first 6 months of 2020, with 4 projects and a total registered capital of USD 92.6 million, accounting for 41.6% of total investment capital. Myanmar ranked second, with USD 38.3 million, accounting for 17.2%. Followed are Laos, the US and Singapore.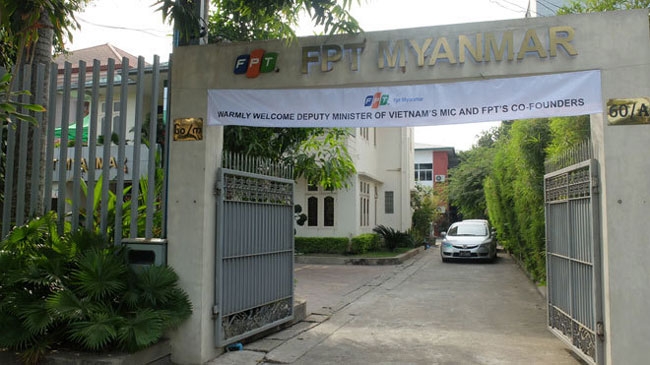 FPT Vietnam invested in Myanmar (Photo: VNA)
Over the last 6 months, Vietnamese investors have invested abroad in 14 sectors. The processing and manufacturing industry ranked first with 3 new projects and a total registered capital of USD 137.9 million, accounting for 61.9%. Followed are wholesale and retail sector with a total investment of USD 33.8 million, accounting for 15.2%. Next are accommodation and catering service, professional activities and science and technology.
According to experts, Vietnam's investment abroad increased due to the openness of the investment environment and supportive policies. These factors have promoted the investments by Vietnamese businesses abroad, increased the competitiveness and cooperation of businesses. Vietnam's overseas investments are becoming more and more diverse, informed Financial Magazine.
In the coming time, Vietnamese enterprises should make investment decisions when they have adequate and reliable information to avoid risks. In addition, Vietnamese enterprises should adhere to the laws of the host country, international law practices and relevant regulations. They should also cooperate with the government and people in the host country to avoid possible disputes.
Vietnamese businesses should also develop a medium and long-term investment strategy, while strengthening the connection between foreign-invested enterprises and identifying the possible risks and specific precautions.
Candy Lee