US formally ends "remain in Mexio" Trump-era policy for asylum-seekers
According to a memo issued by Homeland Security Secretary Alejandro Mayorkas, the Biden administration will formally end Trump era policy of forcing asylum-seekers to return to Mexico until their court dates in the United States, which immigrant advocates called it "a huge victory."
A seven-page memo by Homeland Security Secretary Alejandro Mayorkas marked the end of the "Migrant Protection Protocols," which returned about 70,000 asylum-seekers to Mexico from January 2019 until it was halted on President Joe Biden's first day in office two years later, according to Associated Press.
The announcement appeared to be a foregone conclusion after Biden promised as a candidate to end the policy, known informally as "Remain in Mexico," but he left a window open by ordering a review before shutting it down permanently.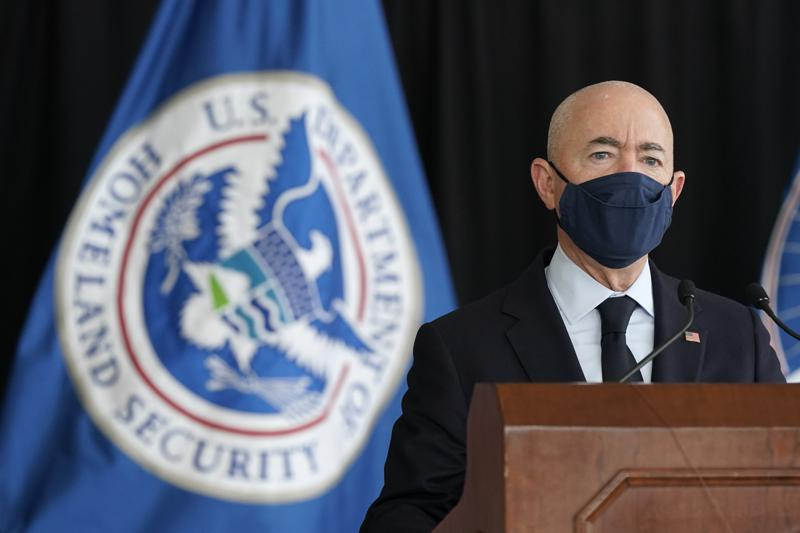 Secretary of Homeland Security Alejandro Mayorkas speaks about aviation security ahead of the summer travel season during a news conference at Ronald Reagan Washington National Airport, Tuesday, May 25, 2021, in Arlington, Va. (AP Photo/Patrick Semansky)
Mayorkas said keeping the policy intact or modifying it "would not be consistent with this Administration's vision and values and would be a poor use of the Department's resources." He said the costs would far outweigh any benefits.
The policy coincided with a sharp decline of asylum-seekers at the border, but critics noted that people were hampered by violent conditions in Mexico, lack of access to lawyers and difficulty making it to court. Mayorkas acknowledged those concerns by noting the high rate of denied claims for failing to appear in court and the lack of housing, income and safety in Mexico.
Immigrant advocates applauded the move Tuesday, calling it a "huge victory." "The forced return policy was cruel, depraved, and illegal, and we are glad that it has finally been rescinded," said Judy Rabinovitz, American Civil Liberties Union attorney and lead counsel in a case challenging the policy.
Under President Donald Trump, migrants from Central America and other parts of the world who were seeking asylum at the US-Mexico border were forced to stay in Mexico until their immigration court hearings in the US, often in dangerous cities. An estimated 68,000 migrants were returned to Mexico under the policy, according to DHS.
Biden's Border Actions: How Much of Trump's Policies Have Been Changed?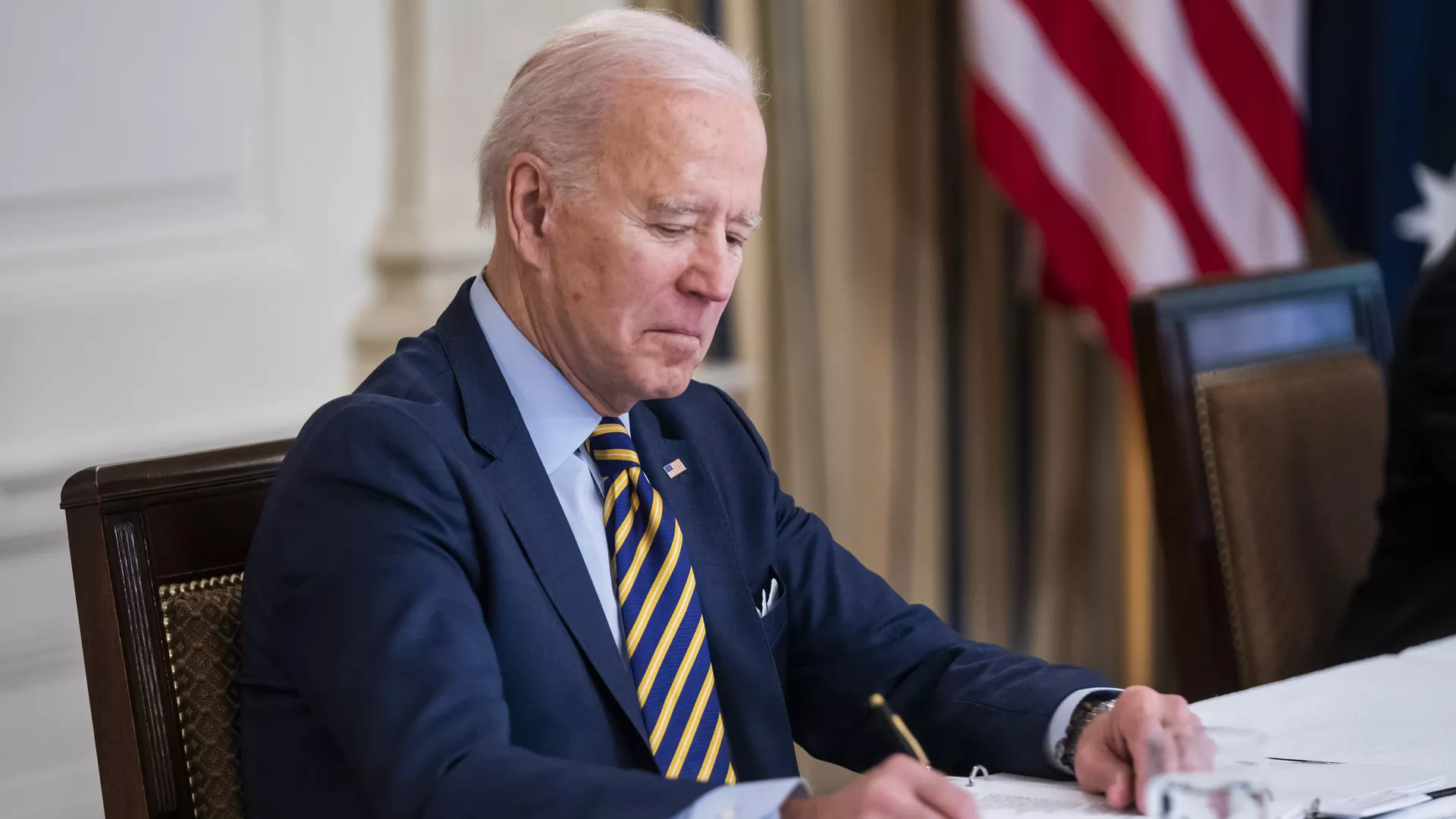 Photo: Getty Images
Having promised to roll back many of President Trump's immigration policies on the campaign trail, President Joe Biden's plan to gradually undo the Trump administration's border policies have been complicated by recent increases in the arrivals of families and children at the border. The administration is facing increasing pressure from some Democrats and immigration advocates to move quickly while Republicans have blamed the recent increases in arrivals on that very same campaign rhetoric. Regardless of the press sound bites, Biden has left many of Trump's border policies in place, at least for now.
Migrant Protection Protocols: The day after President Biden's inauguration, DHS suspended new enrollments into the MPP program. In addition, a February 2021 executive order directed the DHS secretary to review and determine whether to terminate the MPP program. Roughly a week later, DHS announced that it would begin processing the approximately 25,000 active MPP cases, allowing the migrants to re-enter the United States to await their hearings. DHS is also requiring these individuals to register online with an international organization, be tested for COVID-19 in Mexico, and then arrive at a U.S. port of entry on a specific day to be readmitted to pursue their asylum claims.
Title 42: In March 2020, the Trump administration implemented the so-called "Title 42 program" which sought to expel arriving migrants from the U.S.-Mexico border during the coronavirus pandemic. As of March 2021, the Biden administration has kept the Title 42 program in place, allowing authorities to expel most migrants encountered at the border, except for unaccompanied children. Children are being allowed to enter and are processed by CBP and HHS's office of refugee resettlement. Due to the ongoing threat of COVID-19, almost a year after Title 42's introduction, the White House has made clear that it has no plans to revoke this order soon.
Asylum Cooperative Agreements: In 2019, the Trump administration signed three Asylum Cooperative Agreements with Guatemala, Honduras, and El Salvador, the so-called Northern Triangle countries, which accounted for 72% of arriving migrants in fiscal year 2019. A press statement by Secretary of State Antony Blinken on February 6, 2021 announced the suspension and termination of all three agreements. According to Sec. Blinken, the Biden administration's new priorities will be to address the root causes of migration, protect refugees, and maintain a collaborative relationship with regional partners. However, in April 2021, the Biden Administration announced new agreements with the countries to "put more troops on their borders" to tighten them up against migration.
Asylum Regulation Changes: In his February 2 executive order on immigration, President Biden announced his plan to review additional agency regulations and policies enacted under the Trump administration. Of the actions enumerated in this order, only the Asylum Cooperative Agreements have been definitively terminated. The others, which include previous agency actions like "Termination of the Central American Minors Parole Program" and the "Order Suspending the Right to Introduce Certain Persons from Countries Where a Quarantinable Communicable Disease Exists" (Title 42) have been restarted or are currently up for review. The Biden administration plans to work with respective agency heads to determine the fate of these regulations.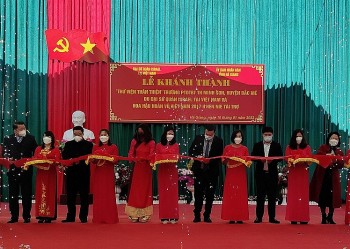 Friendship
Israeli ambassador and Miss Universe Vietnam 2017 renovated library and encouraged reading habits for students in Ha Giang province