U.S vaccine donations will be given to countries in need
Latin America, Southeast Asia, and Africa will be among other recipients to receive 25 millions doses of vaccine that the Biden administration is sending out this month.
The White House, besieged with requests from other nations to share its supply of coronavirus vaccine, announced Thursday that it would distribute an initial 25 million doses this month across a "wide range of countries" in Latin America and the Caribbean, South and Southeast Asia, and Africa, as well as the Palestinian territories, war-ravaged Gaza and the West Bank, according to NYTimes.
The doses are the first of a total 80 million that President Biden has pledged to send overseas by the end of this month. Three-quarters of the initial batch will be given to the international vaccine effort known as Covax, officials said at a White House briefing on the pandemic, though administration officials are helping decide where to send them.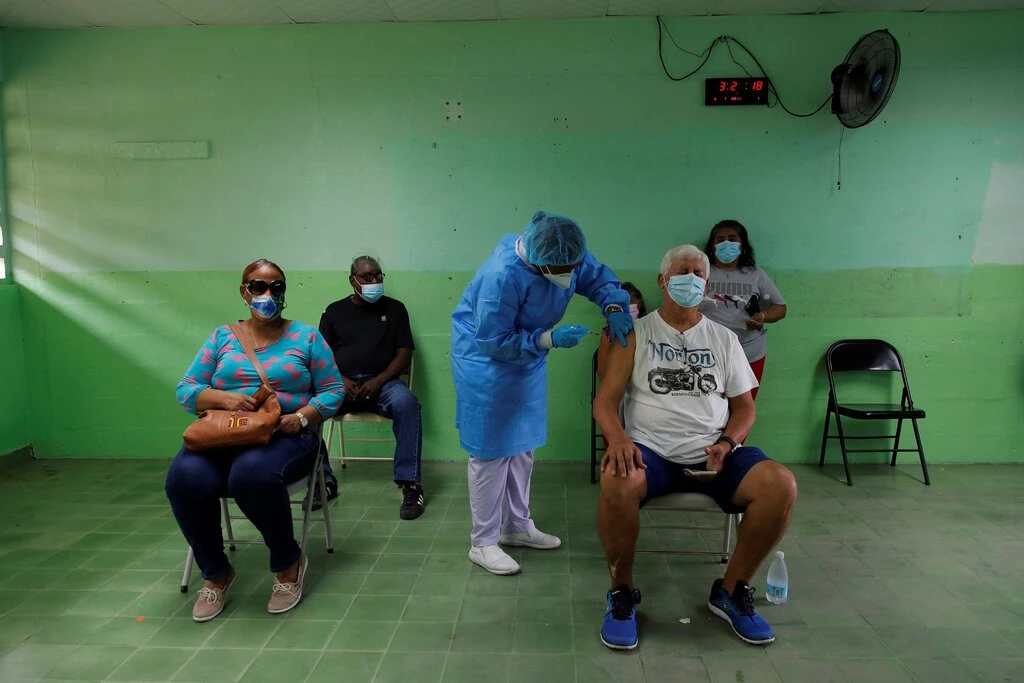 People receiving Pfizer's Covid-19 vaccine last month in San Miguelito, Panama. Photo: Shutterstock
But the donation is nowhere close to enough. About 11 billion doses are needed to vaccinate 70 percent of the world's population against the coronavirus, according to estimates from researchers at Duke University. As of last month, the analytics firm Airfinity estimated that 1.7 billion doses had been produced.
Thursday's announcement comes a week before Mr. Biden leaves for Cornwall, England, to meet with the heads of state of the Group of 7 industrialized nations, where the global vaccine supply is certain to be a topic of discussion. Officials said the Biden administration would donate additional doses throughout the summer as they become available.
"This is just the beginning," said Jeffrey Zients, Mr. Biden's coronavirus response coordinator. "Expect a regular cadence of shipments around the world, across the next several weeks."
Some African nations have less than 1 percent of their populations partly vaccinated, according to data from the Our World in Data project at the University of Oxford, and the percentages of vaccinated people in Honduras and Guatemala are around 3 percent of the population.
Mr. Biden's pledge to donate 80 million doses this month involves vaccines made by four manufacturers. Besides AstraZeneca, they are Pfizer-BioNTech, Moderna and Johnson & Johnson, the last three of which have received U.S. emergency authorization for their vaccines.
The president has made several announcements to help reach his goal. He said last month that his administration would send 20 million doses of the authorized vaccines overseas in June — the first time he had pledged to give away doses that could be used in the United States. Officials said Thursday that the number rose to 25 million because more authorized doses have become available.
"The world is looking to the U.S. for global leadership, and more ambition is needed"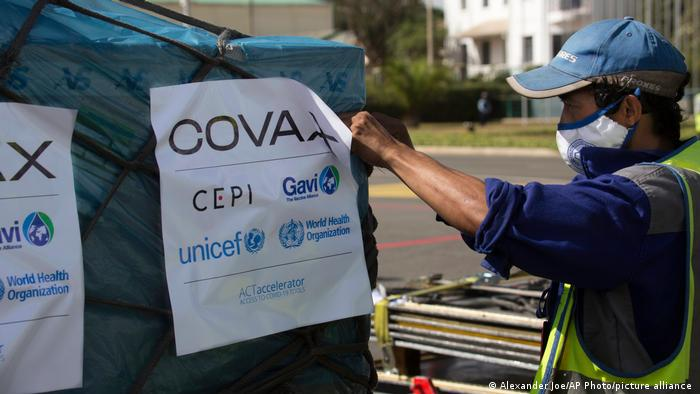 The US pledge will significantly add to the COVAX vaccine rollout. Photo: Alexander Joe/ AP Photo
The long-awaited vaccine sharing plan comes as demand for shots in the U.S. has dropped significantly — more than 63% of adults have received at least one dose — and as global inequities in supply have become more pronounced.
Scores of countries have requested doses from the United States, but to date only Mexico and Canada have received a combined 4.5 million doses. The U.S. also has announced plans to share enough shots with South Korea to vaccinate its 550,000 troops who serve alongside American service members on the peninsula. White House COVID-19 coordinator Jeff Zients said that 1 million Johnson & Johnson doses were being shipped to South Korea Thursday.
The U.S. has committed more than $4 billion to COVAX, but with vaccine supplies short — and wealthy nations locking up most of them — the greater need than funding has been immediate access to actual doses, to overcome what health officials have long decried as unequal access to the vaccines.
The U.S. action means "frontline workers and at-risk populations will receive potentially life-saving vaccinations" and bring the world "a step closer to ending the acute phase of the pandemic," said Dr. Seth Berkley, CEO of Gavi, which is leading the COVAX alliance.
However, Tom Hart the acting CEO of The ONE Campaign, said that while Thursday's announcement was a "welcome step, the Biden administration needs to commit to sharing more doses.
"The world is looking to the U.S. for global leadership, and more ambition is needed," he said.
Biden has committed to providing other nations with all 60 million U.S.-produced doses of the AstraZeneca vaccine, which has yet to be authorized for use in America but is widely approved around the world. The AstraZeneca doses have been held up for export by a weeks-long safety review by the Food and Drug Administration, and without them Biden will be hard pressed to meet his sharing goal.
The White House says the initial 25 million doses announced Thursday will be shipped from existing federal stockpiles of Pfizer, Moderna and Johnson & Johnson vaccines. More doses are expected to be made available to share in the months ahead.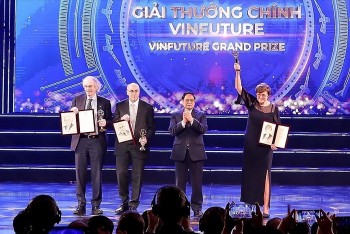 Handbook
Three times higher than Nobel Prize's monetary value, special prize for female innovators - Here's what you may not know about the new scientific prize launched by a Vietnam's leading group.