US-funded facility in Cambodia razed in preparations for China-backed bases
Cambodia has razed a United States-funded defense facility on its southern coast, the deputy prime minister confirmed on Sunday.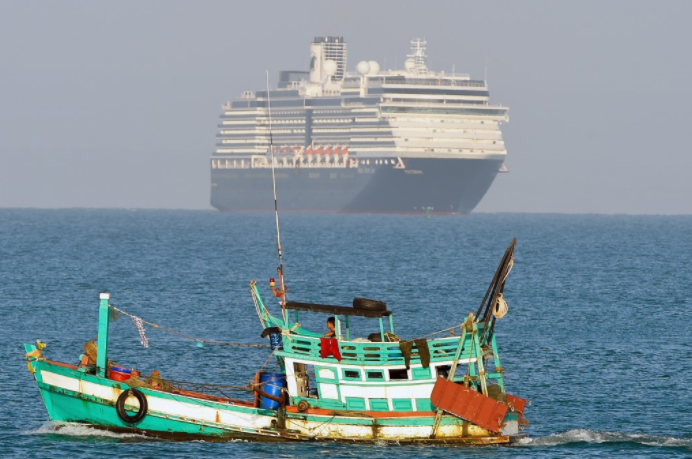 A cruise is seen near Cambodia's southern port. (Photo: AFP)
US-funded facility in Cambodia razed
Satellite images released by the Center for Strategic and International Studies this week showed a US-funded facility on Ream's naval base had been demolished, raising questions "about rumored Chinese access," said the Washington-based think tank.
But Tea Banh, Cambodia's deputy prime minister and defense minister, dismissed concerns Sunday. "We relocated the facility to a new spot. We cannot keep it anymore and the building is already old," he told Agence France-Presse, confirming that it was knocked down last month, The Jakarta Post quoted.
It will be "far better" in its new location, Tea Banh said, adding that Cambodia used "only small assistance" from the US for the now-demolished building. According to the Manila Times, the new facility is currently under construction about 30 kilometers north of Ream.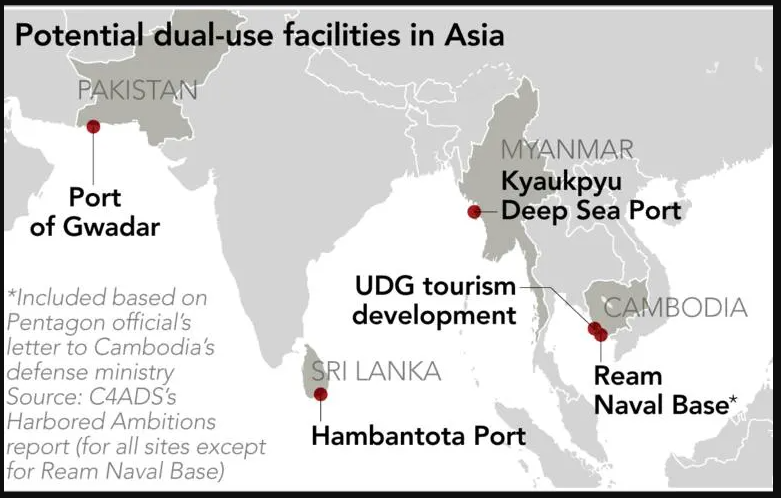 Ream Naval Base's position. (Photo: Nikkei Asia)
Ream base issue - A shift in China-US relations with Cambodia?
According to Bangkok Post, the Ream base has generated scrutiny for its strategic location in the Gulf of Thailand, which would provide ready access to the fiercely contested South China Sea - a key global shipping route. The base, which covers approximately 190 acres, is located on a peninsula just southeast of the provincial capital, Krong Preah Sihanouk.
An article published one year ago by Taiwan News confirmed that Cambodia was going forward with plans to allow China to build naval facilities on its southern coast in 2020. The deal, according to the Wall Street Journal, will reportedly permit China to erect buildings on the site, which it can then use for 30 years and renew every 10 years thereafter.
Cambodia, in that same period, turned down a U.S. offer to conduct repairs on Ream Naval Base, sparking suspicion that an agreement with China might be forthcoming. Preparations are currently underway for a China-backed expansion at Cambodia Ream Naval Base, a facility the U.S. fears will be transformed to host Chinese military assets.
However, Bunlieng, deputy commander and chief of the navy general staff, rejected reports that the base would be used by the Chinese military. Both Cambodia's prime minister and Chinese officials have denied the existence of such plans.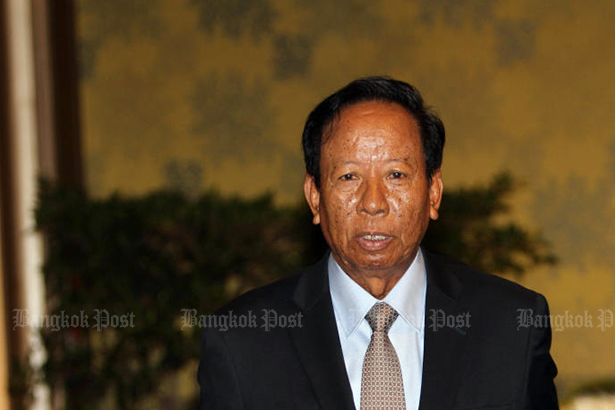 Deputy Prime Minister and Defence Minister Tea Banh. (Photo: Bangkok Post)
Experts' views in Cambodia's move
Plans to upgrade the base with Chinese help were previously published by the China Metallurgical Group Corporation, a state-owned enterprise, Nikkei Asia cited.
The expansion project was to expand a "navy military base." It included adding 5,000 tons of dry dock and 1,500 tons of side-launching mechanical slipway. The work would also outfit the quay, build a repair workshop and add 7.4 hectares of reclaimed land. The current status of that agreement is unclear.
The project's land reclamation work, which so far covers about 40 hectares at Ream Bay, has been contracted to China Harbour, a subsidiary of China Communications Construction Company, which was recently sanctioned by the U.S. for its involvement in building islands in the disputed South China Sea.
In its post accompanying the satellite images, CSIS also pointed to the fact that large tracts of land surrounding the base had been leased by Chinese companies for planned resorts. "But with current facilities at Ream Naval Base only able to host small patrol ships, any large port development nearby bears watching," CSIS noted.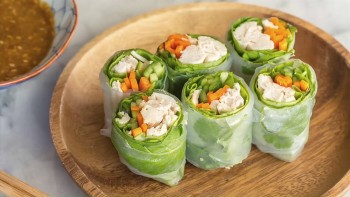 Travel
Rolls are a easy-to-make dish that is loved by many Vietnamese diners as well as Korean stars.