US journal: Vietnam among US top 3 buying geographies
According to Material Handling & Logistics, new report finds that 43% of US-based respondents cited Vietnam among their top three buying geographies as of early 2021, doubled from 2019.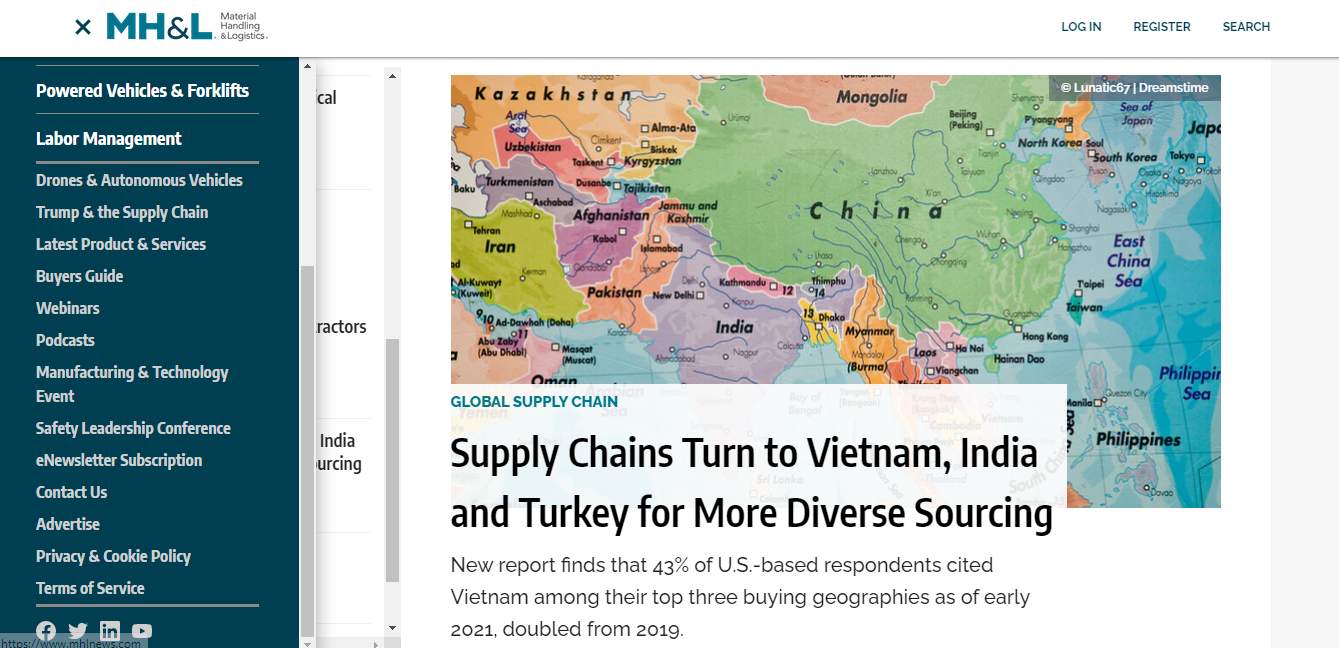 Photo: Material Handling & Logistics
Material Handling & Logistics, a journal about supply chain, logistics, and material handling published an article named: "Supply Chains Turn to Vietnam, India, and Turkey for More Diverse Sourcing" on May 6.
According to the article, as businesses hope to leave the "crisis mode" of the pandemic behind them, China sourcing is bouncing back strongly. However, it has not yet returned to pre-COVID-19 levels, while alternative sourcing regions such as Vietnam, India, and Turkey are experiencing sustained levels of growth.
A traditional first choice for buyers diversifying away from China, Vietnam saw its popularity among Western buyers grow by leaps and bounds over the past few years – a trend that has remained in effect so far in 2021. The data shows a 16% year-over-year (YOY) increase in demand for inspections and audits in Vietnam in Q1 2021, which represents a third consecutive quarter of growth that had initially begun as a post-lockdown rebound in mid-2020.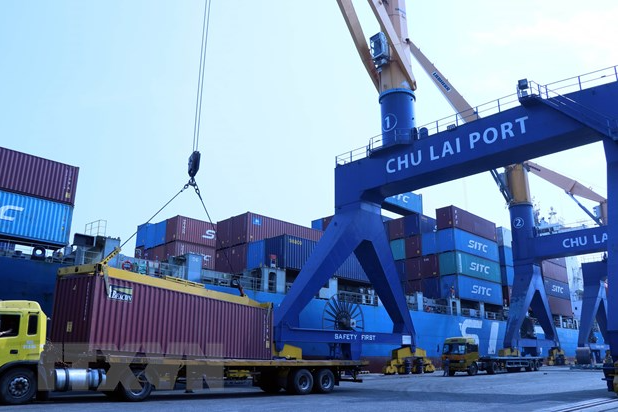 Goods transport in Chu Lai Port. (Photo: VNA)
The article notes that this growth is more than just a return to pre-pandemic levels, as Q1 2021 inspection demand has, on average, doubled compared to Q1 2019.
The inspection surge in Vietnam is in line with the findings of the global sourcing survey, where 43% of U.S.-based respondents cited Vietnam among their TOP3 buying geographies as of early 2021 (twice the percentage observed in 2019).
The appetite for Vietnam sourcing is far from satisfied and is poised to redefine the sourcing landscape in 2021: around one-third of buyers globally and 38% of U.S.-based buyers name it among countries from where they plan to buy more in 2021.
The article says Vietnam is not the only country in the region to benefit from expanded business volumes, as data on inspection and audits demand in Southeast Asia shows double-digit growth across the board, fueled by the renewed interest from American and European brands alike.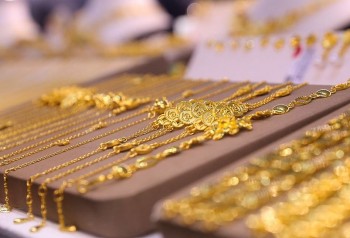 Economy
Vietnam Business & Weather Briefing (May 17): Reference exchange rate kept unchanged, gold price remained, Vietnamese e-commerce likely to reach US$39 billion by 2025.