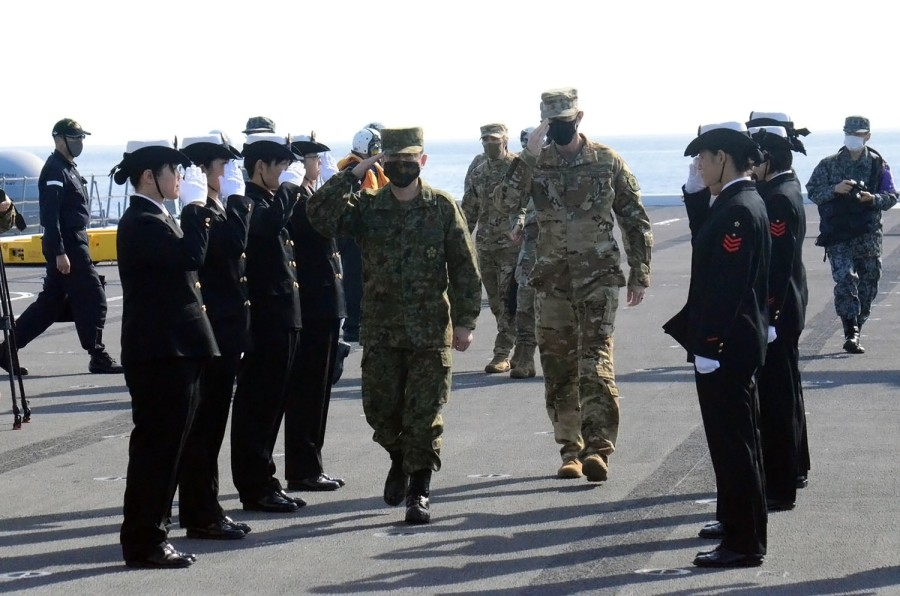 US Forces Japan chief Lt. Gen. Kevin Schneider, right center, and Japannese top military leader, Gen. Koji Yamazaki, are welcomed aboard the helicopter destroyer JS Kaga on Monday, Oct. 26, 2020. Photo: Stars and Stripes
Lt. Gen. Kevin Schneider, Commander of US Forces Japan, on October 26 called out China for "malign activities" against its neighbors in the Western Pacific.
Schneider and Gen. Koji Yamazaki, chief of Japan's military, had just landed in an Air Force special operations CV-22 Osprey marking the start of the biennial Keen Sword exercise and the first time a tiltrotor aircraft had touched down on the helicopter destroyer JS Kaga — something, they said, shows the ability of their forces to work together.
"Our arrival today was simply to demonstrate the ability to move a few people but the same capability could be used to deploy combat troops to defend the Senkaku Islands or respond to other crisis and contingencies," Schneider said, referring to Japanese administered islands in the East China Sea that are also claimed by Taiwan and China.
The islands — known as Daioyu by the Chinese — are surrounded by natural resources including fish, oil and gas, Stars and Stripes reported.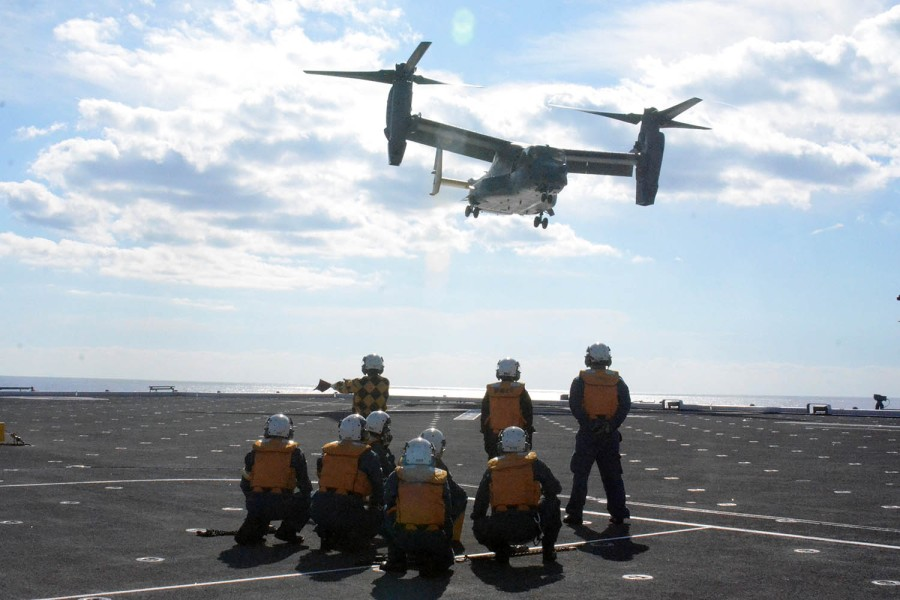 An Air Force CV-22 Osprey carrying U.S. Forces Japan chief Lt. Gen. Kevin Schneider and Japan's top military leader, Gen. Koji Yamazaki, lands on the helicopter destroyer JS Kaga on Monday, Oct. 26, 2020. Photo: Stars and Stripes
Schneider listed recent "malign activities on the part of Beijing."
These included breaking an agreement to protect the rights of people in Hong Kong; harassment of neighbors such as Malaysia, Indonesia and Vietnam; militarization of outposts built illegally in the South China Sea (known as Bien Dong Sea in Vietnam); and continued harassment of Taiwan by Chinese military, he said.
Almost three weeks ago, Japan Coast Guard vessels responded to Chinese patrol ships lingering near the Senkakus, and at least once approaching a Japanese fishing vessel. It was the longest stay near the islands by Chinese ships since Japan purchased them in 2012, according to Japan Times on October 13.
America will continue to send its most advanced military capabilities to the region, Schneider said, noting that both the U.S. and Japan operate the Ospreys and fifth-generation F-35 stealth fighters.
"I very much look forward to the exercise of these capabilities with these platforms off the Kaga and (JS) Izumo in the near future," Schneider said.
Japan and US begin major military exercise as concern about China grows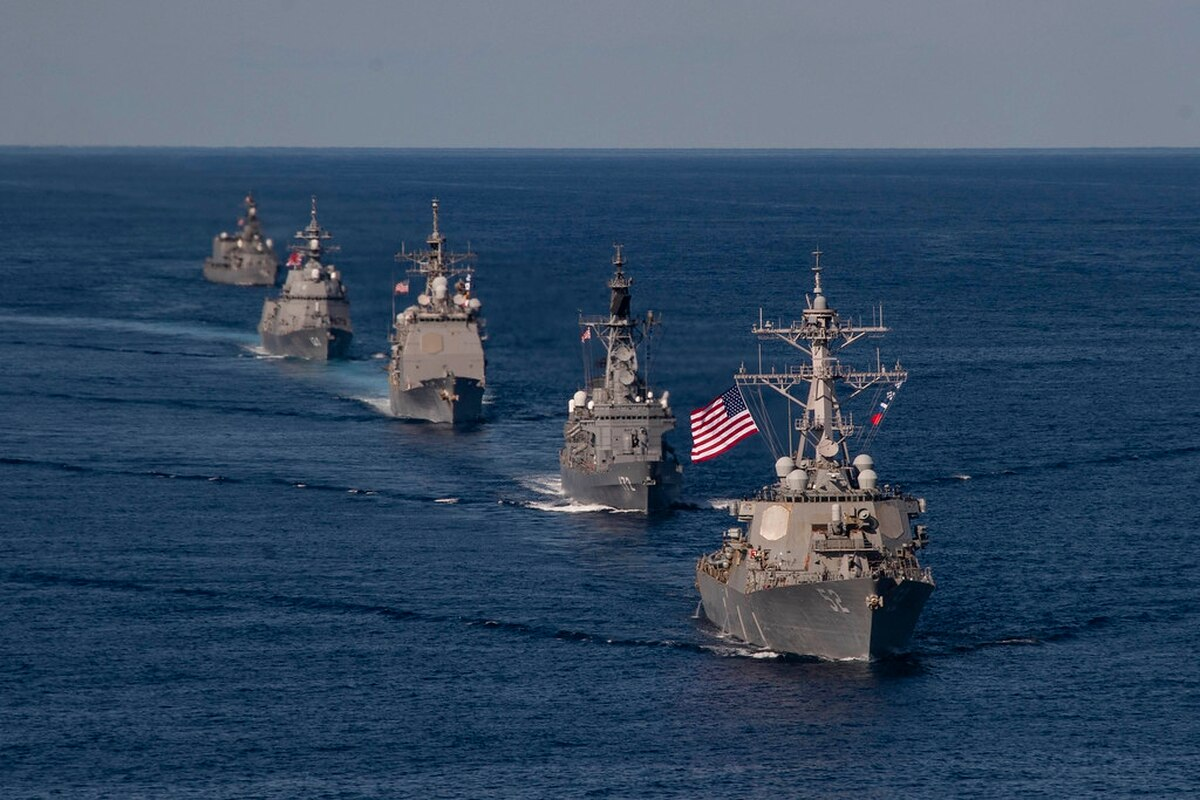 US Navy and Japan Maritime Self-Defense Force ships sail in formation to kick off exercise Keen Sword, Oct. 26. (Navy/MC2 Erica Bechard)
Japan and the US on October 26 began air, sea and land exercises around Japan in a show of force in the face of increased Chinese military activity in the region.
The Keen Sword exercise is the first big drill since Yoshihide Suga became Japan's prime minister last month with a vow to continue the military build-up aimed at countering China, which claims Japanese-controlled islands in the East China Sea, Reuters said.
Keen Sword, which is held every two years, involves dozens of warships, hundreds of aircraft and 46,000 soldiers, sailors and marines from Japan and the United States. Running until to Nov. 5 it will include cyber and electronic warfare training for the first time.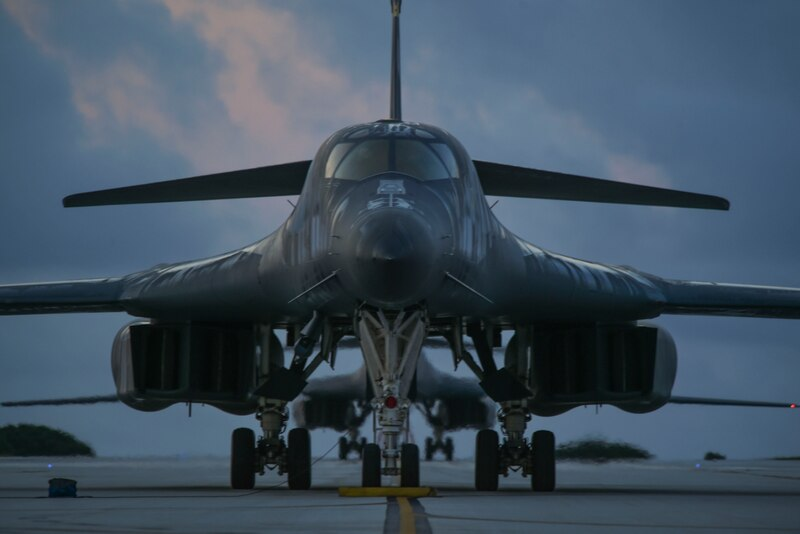 Two B-1B Lancer aircraft sit on a runway during a Bomber Task Force deployment at Andersen Air Force Base, Guam, October 21, ahead of the Keen Sword exercise. (Pacific Air Forces)
"The security situation around Japan has become increasingly severe. This gives us the opportunity to demonstrate the strength of the Japan-US alliance," General Koji Yamazaki, Japan's top military commander said on board the Kaga helicopter carrier in waters south of Japan.
Japan's biggest warship was accompanied by US aircraft carrier the USS Ronald Reagan and its escort destroyers. The 248 metre (814 ft) Kaga, which was returning from patrols in the South China Sea and Indian Ocean, will be refitted as early as next year to carry F-35 stealth fighters.
Suga this month visited Vietnam and Indonesia as part of Japan's efforts to bolster ties with key Southeast Asian allies. That followed a meeting in Tokyo of the "Quad", an informal grouping of India, Australia, Japan and the US that Washington sees as a bulwark against China's growing regional influence. Beijing as denounced it as a "mini-NATO" aimed at containing it./.
Rosy Huong