US senators criticise China cause division and tension in East Sea
US Senator Jim Risch, Chairman of the Senate Foreign Relations Committee, along with three others, on April 11  issued a statement criticizing China for sinking a Vietnamese fishing vessel and deploying military aircraft in the BienDong (
East Sea
) alongside other activities.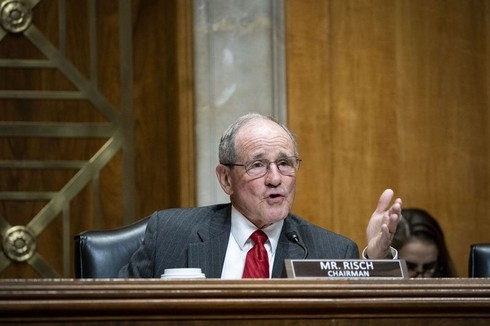 Senator Jim Risch, Chairman of the Senate Foreign Relations Committee. (Photo: Bloomberg)
According to VOV, the senators include senators Jim Risch and Bob Menendez, Chairman and ranking member of the Senate Foreign Relations Committee, and Ed Markey, Chairman and ranking member of the Subcommittee on East Asia, the Pacific, and International Cybersecurity Policy of the Senate Foreign Relations Committee.
"The reports of a Chinese Coast Guard vessel sinking a Vietnamese fishing vessel and China's other activities on illegally reclaimed features in the South China (East) Sea are deeply concerning," said Risch.
These are just the latest examples of China's blatant intimidation of its neighbors to assert its excessive maritime claims, he said, adding that the US will work with its allies and partners in the region to uphold a free and open Indo-Pacific and promote peaceful activity in the South China (East) Sea.
"At a time when the international community should be working together to face a common foe, China's continued divisive and aggressive behavior in the South China (East) Sea is deplorable. The first duty of any coast guard is to guarantee safety at sea – not to contribute to lawlessness and danger," said Menendez.
"The Chinese coast guard's culpability in the collision and sinking of a Vietnamese fishing vessel is unambiguous, and constitutes unsafe and unacceptable maritime behavior, deserving of condemnation.
All nations in the Indo-Pacific must be able to live free from coercion in a region governed by international law, norms and institutions. I strongly believe that the United States must stand up and support efforts by regional institutions and our allies and partners to ensure freedom of navigation and economic opportunity throughout the entire Indo-Pacific."
"I condemn in the strongest terms China's sinking of a Vietnamese vessel in the South China (East) Sea," said Gardner. "This is a flagrant violation of international law and comes at a time when nations around the world are focused on combating the COVID-19 scourge," he said.
Meanwhile, Markey said, "As authoritarians exploit the pandemic to erode rule of law, we must continue to call out Beijing's efforts to assert unlawful maritime claims in the South China (East) Sea," said
"The United States will not turn a blind eye to military coercion of Southeast Asian countries. Like the rest of the world, the Indo-Pacific is focused on fighting the coronavirus, but the United States must continue to assist our regional partners and allies in defending their freedom of navigation, the free flow of commerce, and adherence to international agreements in the face of Chinese aggression during this pandemic."
The Vietnamese vessel, coded QNg 90617 TS, with eight fishermen on board, was fishing near Phu Lam island of Vietnam's Hoang Sa (Paracel) archipelago on April 2 when a Chinese coast guard ship hit and sank it, according to Foreign Ministry spokesperson Le Thi Thu Hang.
Two Vietnamese fishing boats QNg - 90045 TS and QNg - 90399 TS attempted to rescue the eight fishermen, but they were also detained with their ships on the island, Vietnam Fisheries Society wrote in a document issued to the Government Office, the Ministry of Foreign Affairs and other governmental institutions, quoting Quang Ngai's Fisheries Society.
China released the eight fishermen and the two Vietnamese rescue boats on April 2 evening, the report added.
The incident not only drew sharp criticism from Vietnam, but also earned condemnation from the US Department of Defense and the Philippines, who is also a territory claimant in the resource-rich seas, as well as international experts./.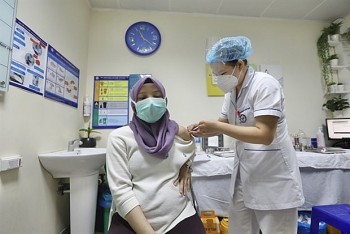 National
Vietnam News Today (September 17): Vietnam, RoK agree to boost defense ties; HCMC on first day of Covid restriction ease; Hanoi offers Covid vaccination for foreigners at two select venues; Vietnam declares reopening of Phu Quoc island at Global Tourism Forum.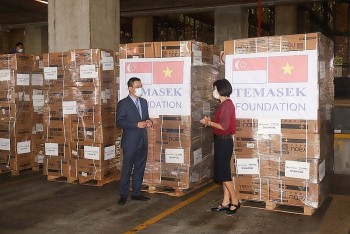 Friendship
Vietnam and its needy groups continue to receive support for Covid-19 prevention.
Friendship
According to leading experts in the water industry in Vietnam and Australia, ensuring water security and water supply safety is of particular importance when climate change and the Covid-19 pandemic have been threatening the economic and social development of many countries.