300 citizens returning from Russia mostly minors, elderly, the sick, laid off workers, students, stranded touritsts
Nearly 300 Vietnamese nationals have returned from Russia on the morning of July 9 within the scope of the efforts being made to repatriate the citizens who had been left stranded due to the impact of the COVID-19 pandemic.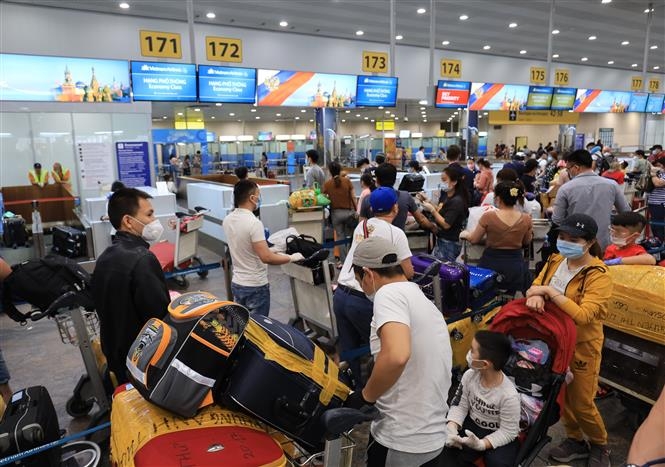 Passengers mostly are children under 18, the elderly, the sick, laborers with expired contracts or no accommodation, students without dormitories, stranded tourists. Source: VNA
VOV reports that national flag carrier Vietnam Airlines carried out a special repatriation flight and transported nearly 300 citizens of Vietnam home.
The majority of passengers onboard the flight include minors under the age of 18, the elderly, individuals suffering from illnesses, pregnant women, workers with expired visas and contracts, students with no accommodation following the closure of their dormitories, and stranded tourists.
As of July 8, the Government of the Russian Federation has reported 700,792 cumulative cases of coronavirus and 10,667 attributed fatalities.
The Russia's Government has announced the end of the federal non-working period, which was implemented to slow the spread of COVID-19, and the government has begun gradually lifting restrictions. Individual regions, however, set their own rules regarding self-isolation, opening of businesses, and movement of people, based on conditions in each region.
The city of Moscow has announced significant easing of restrictions, removing most limits on people and businesses. However, despite the official easing of public restrictions and limitations, the threat of COVID-19 infection and spread remains serious and prevalent.
Amid increasingly complicated developments regarding the COVID-19 pandemic in there, the Vietnamese Embassy in Russia has been working in close co-ordination with local authorities in an effort to offer assistance to citizens with their moves from Vladivostok, Ekaterinburg, Saint Petersburg, and other provinces to the airport located in Moscow.
The Vietnamese Embassy also sent officers to the airport to assist citizens in making check-in procedures and solve arising issues.
In line with regulations, pandemic prevention measures were implemented strictly during the flight, and crew and passengers underwent medical check-ups and were subsequently placed into quarantine upon arrival at Can Tho International Airport.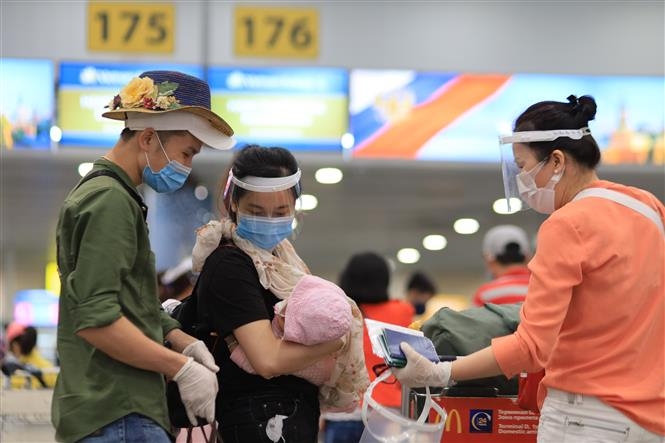 Vietnam Airlines implemented a range of strict security, safety, and epidemiology measures during the flight to protect the health of passengers onboard whilst preventing the possible spread of the virus.
No new cases of COVID-19 infection in the community were confirmed in Vietnam, leaving the total number of confirmed cases at 369, with 84 straight days with no fatalities reported so far, the Ministry of Health reported on July 9 morning.
According to a report of the Subcommittee on Treatment of the National Steering Committee for COVID-19 Prevention and Control, on July 8, two more patients were declared to have fully recovered and were released from Ba Ria - Vung Tau General Hospital.
Among the 369 confirmed cases so far, 229 were imported and keep in quarantine immediately after arrival.
More than 13,000 people who had close contact with COVID-19 patients or arrived from virus-hit areas are under quarantine for health observation.
As the COVID-19 pandemic worsens globally, Prime Minister Nguyen Xuan Phuc has allowed about 14,000 more Vietnamese people abroad fly home, who mostly are children under 18, the elderly, the sick, laborers with expired contracts or no accommodation, students without dormitories, stranded tourists, and others of special cases./.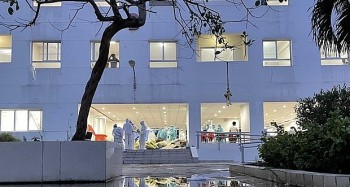 National
Vietnam News Today (Aug. 16): More than 251 million doses of Covid-19 vaccines administered in Vietnam; HCM City ready to reactivate Covid-19 treatment hospitals; Vietnam Airlines opens ticket sales for upcoming Tet Holiday; Demand for logistics real estate increases sharply: Savills Vietnam.