Useful Tips For A Healthy Summer Skin Care
Protecting your skin in the summer is essential, especially when the sun can seriously harm your health. Here are some simple and useful tips that you can use to take care of your skin better.
Summer is a time for beach days, pool parties, and vacations. It's also a great time for a skincare makeover. Longer hours of daylight and hot, dry, or humid weather can affect our skin differently than the colder and darker days of winter. Some summer skincare steps may depend on where you live.
The damage of sun exposure can accumulate over time, leading to skin that looks prematurely aged. It can cause wrinkles, dark spots, freckles, and other issues as well as pre-cancerous and cancerous lesions. When you get too much sun exposure, ultraviolet (UV) rays can reach the inner layers of skin, which can cause skin cells to die, become damaged, or develop cancer.
1. Apply sunscreen often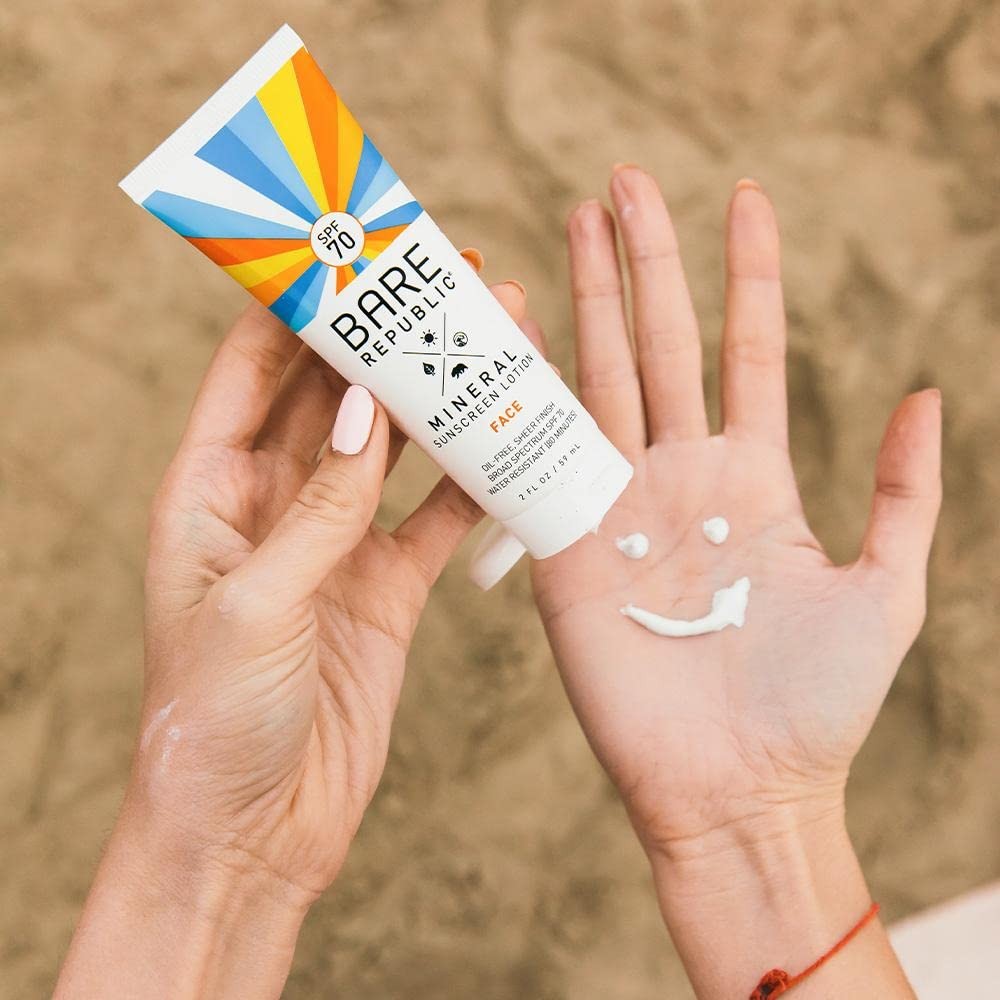 Photo: Amazon
If you do nothing else for your skin this summer, wear sunscreen.
Look for sunscreens that offer:
at least SPF 30
broad-spectrum protection
lip protection
"The most important thing is that you need to protect your skin from the sun," says Elizabeth Mullans, MD, a board-certified dermatologist. If you don't do that, "your skin will age faster and increase your risk of skin cancer."
It's essential to apply sunscreen any time you are in the sun, including during the winter months. We tend to spend more time outside when it's warmer out, typically from June through September in the United States.
The Skin Cancer FoundationTrusted Source says that daily use of SPF 15 can reduce a person's risk of developing melanoma by 50 percent and squamous cell carcinoma (SCC) by about 40 percent. It also protects your skin against premature aging.
Mullans tells her patients to go a bit higher in the summer and use sunscreen with SPF 30.
"There's a huge jump in terms of the rays blocked between a 15 and a 30, but above 30, there's not much of a difference," she says.
Another phrase you'll want to look for on the bottle is "broad-spectrum," which means the sunscreen protects skin from both UVA and UVB rays. Barry Goldman, MD, an NYC-based board-certified dermatologist, says both types of UV rays contribute to skin cancer development.
Try the EltaMD UV Clear Broad-Spectrum SPF 46 Facial Sunscreen or Neutrogena Ultra Sheer Dry-Touch Sunscreen Broad-Spectrum SPF 100.
After that, the type of sunscreen you use mainly comes down to personal preference.
"The best sunscreen for someone is the sunscreen that person will use," Mullans says.
Mullans personally looks for a mineral-based sunscreen with zinc oxide and titanium dioxide, which are physical blockers rather than chemical blockers.
Try the Babo Botanicals Sheer Zinc Sunscreen SPF 30 or the Bare Republic Mineral 30 SPF Body Sunscreen Lotion.
Joyce Park, MD, a California-based board-certified dermatologist, says to reapply every 2 hours. You should be slathering on enough sunscreen on your body to fill a shot glass, she says.
And don't forget your lips.
"The sun damage shows up later. I see people with skin cancer on the lips," Goldman says.
Many brands specifically sell sunscreen for lips. Mullans suggests finding one with at least SPF 30.
2. Lighten up your skin-care routine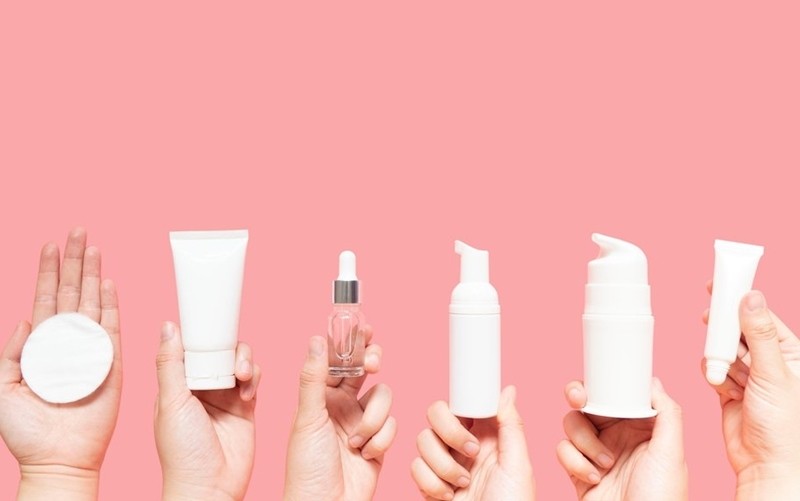 Photo: Shutterstock
If you're not wearing a winter coat, why should your skin? "In the summer, I generally remind patients that, just like their wardrobe, their skin-care routine may need to be a little more lightweight," says Omer Ibrahim, a board-certified dermatologist and co-director of clinical research at Chicago Cosmetic Surgery and Dermatology. The heat and humidity of summer mean you can swap out a heavier cleanser (think cream or oil cleanser) in favor of a gentle, foaming option. We love the Best of Beauty Award-winning AHC Aqualuronic Cleanser for being so airy yet so hydrating.
3. Adopt a dual-purpose moisturizer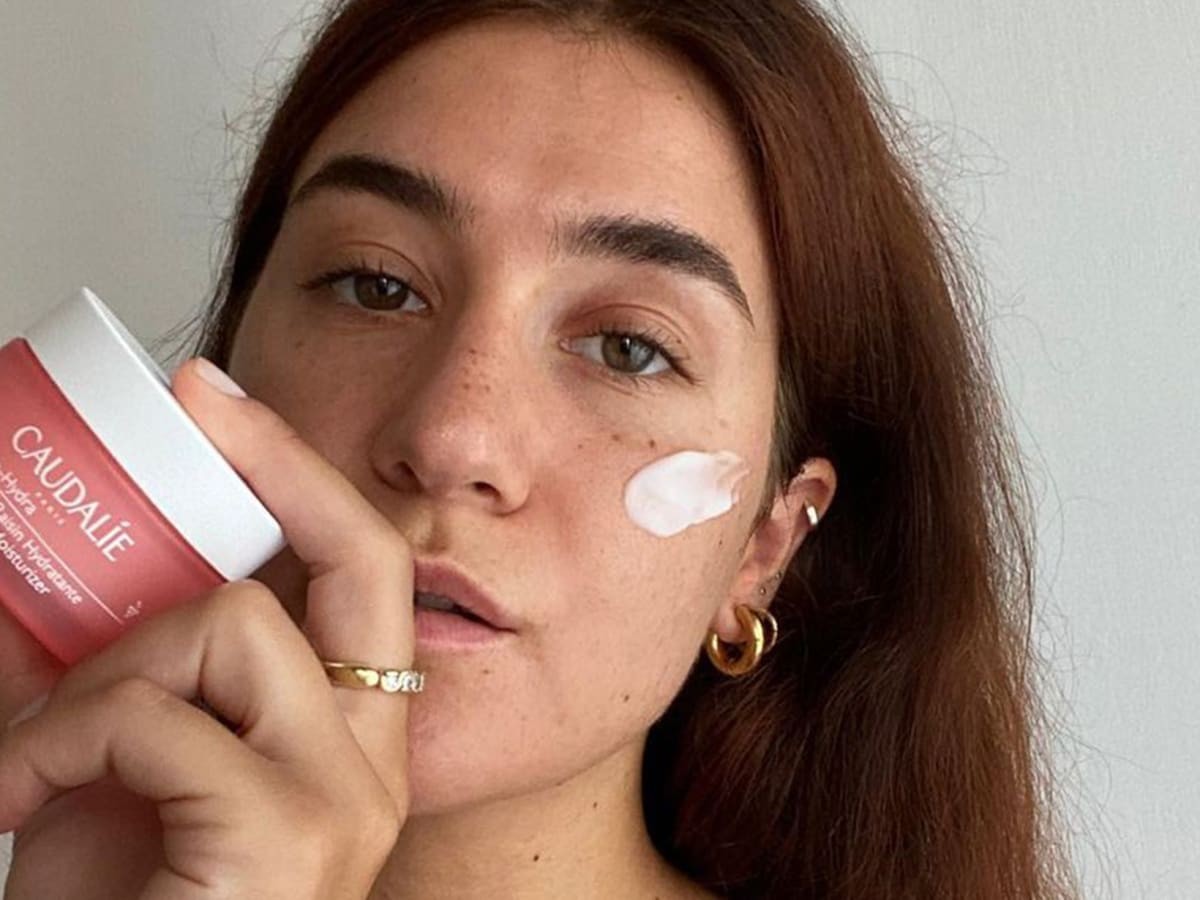 Photo: The Skincare Edit
To help lighten things up, Omer Ibrahim, a board-certified dermatologist and co-director of clinical research at Chicago Cosmetic Surgery and Dermatology, says you could consider switching to a combination moisturizer and sunscreen during the summer. "A lightweight moisturizer with SPF of 30 or higher may be plenty for most people," he says, as long as you're applying a generous amount and reapplying every couple of hours, as with a regular sunscreen. Ibrahim notes that thicker moisturizers can lead to clogged pores, inflammation, and acne; especially if you have acne-prone or oily skin, losing one skin-care step with a combination moisturizer/SPF can help keep skin clear.
For a lightweight two-in-one, try the Best of Beauty-winning Olay Regenerist Whip Active Moisturizer With Sunscreen, which offers soothing hydration and SPF 40 protection without smothering your skin.
4. Don't forget to exfoliate
Dermatologists are often reminding us not to over-exfoliate, but in the summertime, 'tis the season to slough away. If you have oily skin, Ariel Ostad, a board-certified dermatologist and dermatologic surgeon in New York City suggest incorporating "more exfoliation" into your skin-care routine. That doesn't mean a daily dose of all your favorite acids, but try slowly increasing the number of days you exfoliate per week.
Ostad recommends alpha-hydroxy acid (AHA) pads to "open up blocked pores and remove oils that result in acne." Plus they feel nice and soothing on stressed-out summer skin. One affordable option: L'Oréal Paris Revitalift Bright Reveal Brightening Peel Pads, made with 10 percent glycolic acid. Just remember: AHAs can make skin more photosensitive, making sunscreen application even more important.
5. Make water your best friend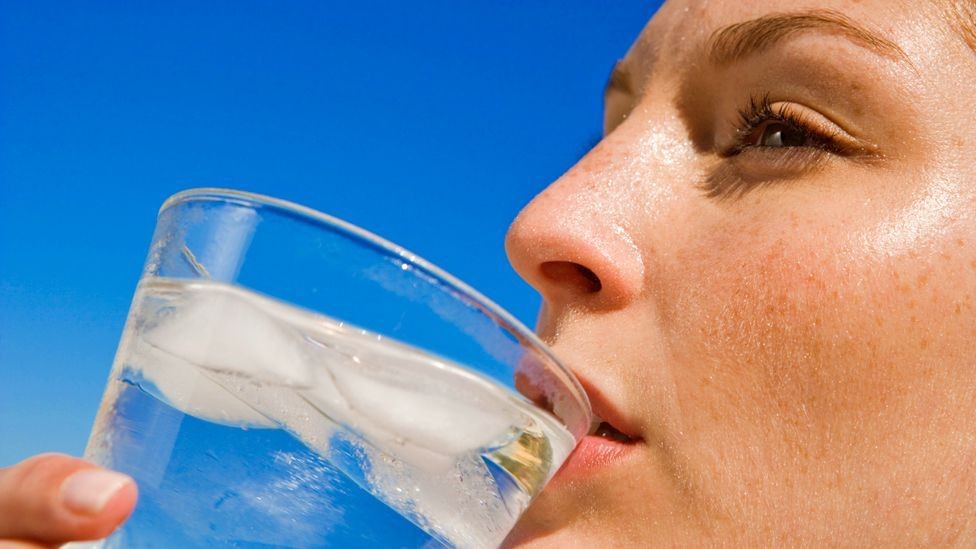 Photo: Shutterstock
At least 8 glasses of water are needed. If possible, carry a water bottle with you and remember to drink at least once every 30 min. Water not only helps you feel fresh, but it also prevents dehydration and will help wash out a lot of toxins.
Water keeps your body hydrated and refreshed and helps maintain your skin's elasticity. People who drink large amounts of water are less likely to suffer from scars, wrinkles, and soft lines and they won't show as many signs of aging as those who drink little amounts of water. As you grow older, it is tougher for your body to retain water, so by inputting more water into your system, you are helping your body and your skin stay hydrated.
Not only should you drink a lot of water, eight glasses a day to be exact, but you should also use it to clean your skin thoroughly. It may not seem ideal to take a bath or shower every day, especially during the colder months, but it is great for your skin to cleanse your body with water to clear and unclog pores to keep your skin moist and healthy.
If you have a lack of elasticity in your skin, it may be that you are dehydrated. To check your skin's elasticity, gently pinch your skin and see if it bounces back. If it doesn't bounce back, you need to drink more water to hydrate yourself and plump up your cells. Areas such as the skin under your eyes can become dark if you lost elasticity and are not hydrated.
6. Hydrate your body with a lotion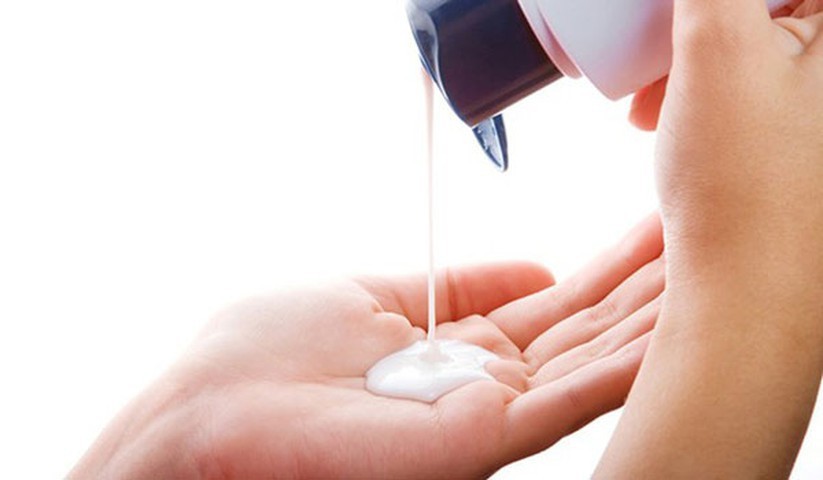 Photo: Getty Images
Find a summery lotion that you won't forget to put on. It's time to pack away your thick winter body butter for more light summery lotions. You don't have time to wait for your lotion to sink in, so look for something light fast absorbing. Gels and purees are perfect fast absorbers. Nothing spells summer more than a light refreshing fruity lotion. Make sure you apply right after you dry off from your shower. You need to seal in the moisture your body just soaked in.
Simple tips to save the Earth

(VNF) - Going green is easier than you think. There are little things you can do every day to help reduce greenhouse gases and make ...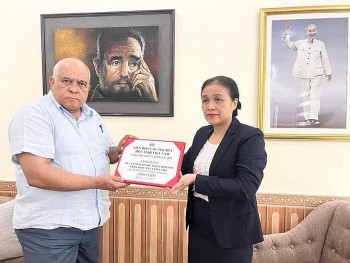 Focus
According to Cuba's News Agency Prensa Latina, on August 16, President of Vietnam Union of Friendship Organizations Nguyen Phuong Nga said that Vietnamese people will always stand by and support Cuba no matter what difficulties our friend is facing.