Useful Tips For Homemade Hair Care
Haircare is important, and it can require many things to have beautiful, strong hair. You can follow this guide below to take care of your own hair at home without having to go to a salon.
There's no denying that sometimes your hair can seem a little damaged or dull for whatever reason — be it from swimming in a chlorinated pool in the summer or having to endure cold, dry air during the winter. When that happens, keeping your hair healthy (and keeping it that way) can feel overwhelming and stressful, so much so that you may think your one solution is to get a revitalizing hair treatment from a salon that may very well break the bank. The good news? An expensive trip to the salon isn't your only option! There are so many DIY hair treatments that you can do for much cheaper, made with ingredients you probably have in your kitchen right now, according to Woman's day website.
1. Remove buildup with apple cider vinegar and rosemary oil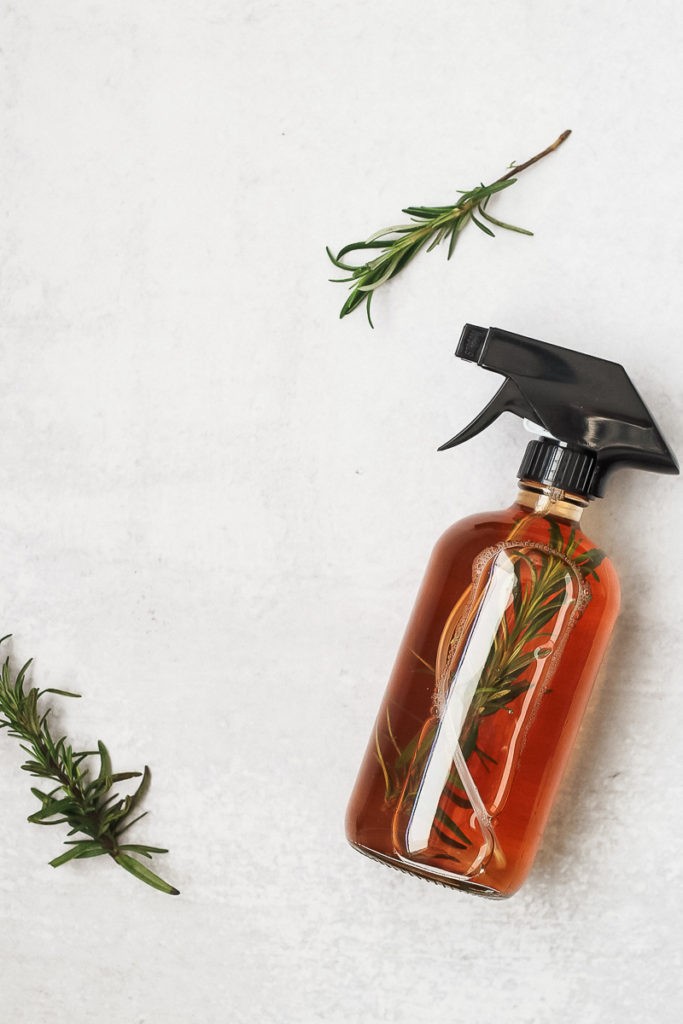 Photo: Miss Nutritionista
If you've noticed your hair limp lately, there's a chance there's too much product buildup in your hair, but don't fret. With this natural product removal, you can bring life back to your hair.
To use: You'll need apple cider vinegar with the mother, a substance that, according to Healthline, contains strands of proteins, enzymes, and friendly bacteria. Combine the vinegar with rosemary oil and rinse. It will "bring out all of the dirt and build up in your hair and braids," Nigerian American celebrity hairstylist Susan Oludele, founder of Hair by Susy, tells Woman's Day.
Vinegar can be made from most sources of carbohydrate. It results from fermentation where the sugars in a food are broken down by bacteria and yeast.
These sugars are turned into alcohol by yeast and then Acetobacter bacteria covert the alcohol into acetic acid, which is vinegar.
Apple cider vinegar (ACV) is made by fermenting pulverized or smashed up apples.
Health and beauty blogs have claimed the benefits of an ACV rinse for hair growth, although it must be remembered that there is very little published research on this.
Much of the excitement about ACV is based on anecdotal evidence or studies that look at vinegar in general. The claims center on people using an ACV as a rinse on their hair.
It has been suggested that ACV's natural acidity helps to smooth down the cuticle of a person's hair.
This, it is claimed, encourages knots and tangles to slip out and reduces the frizz associated with lifted cuticles. It also means hair may be better able to reflect light, giving it a more glossy, healthy glow.
It has been suggested also that vinegar can help in the fight against dandruff and scalp conditions.
Some dermatologists have said ACV's anti-inflammatory and antimicrobial properties may combat the yeast and irritation that lead to the build-up of dead skin cells, flakes, and itching.
While is it well documented that ACV is antimicrobial, there are no studies to back up the claim that it can fight scalp conditions. ACV has not been tested as a treatment for dandruff.
2. Make your hair smoother with rice water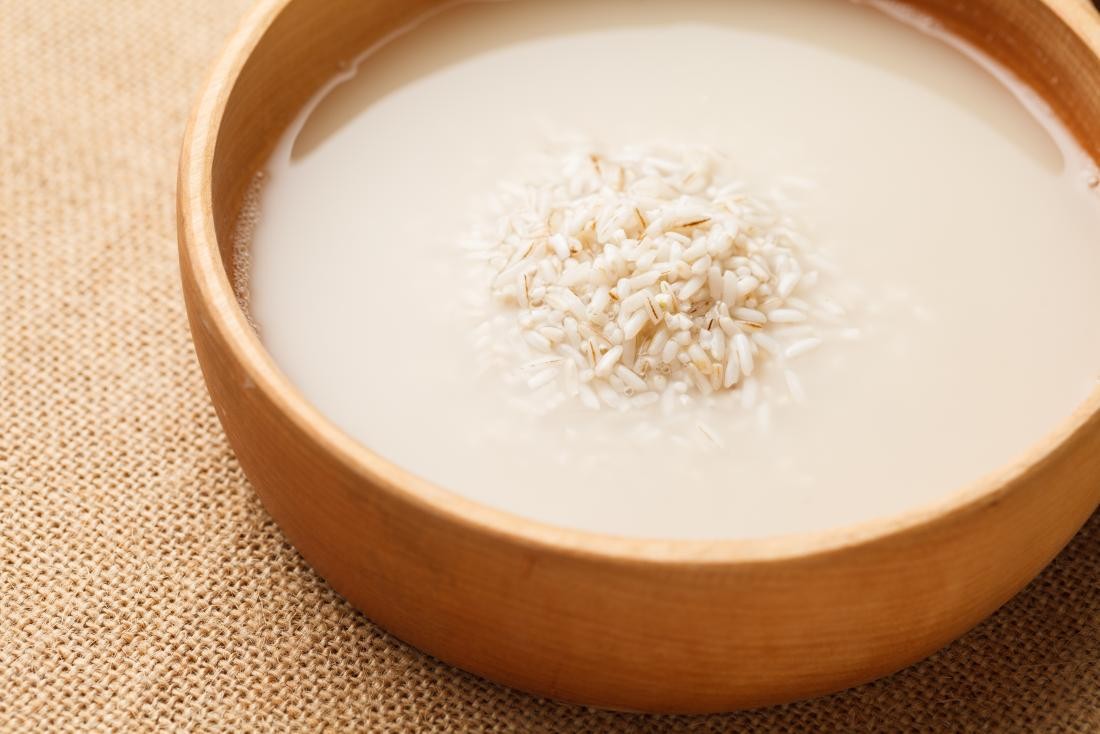 Photo: Medical News Today
Rice water can make your hair healthier and even more beautiful, Ilda Plaka, master stylist at Salon Ziba NYC says, thanks to the starchy water that's left after you remove the grain. "It contains many vitamins, vitamin E, amino acid, B vitamins, and minerals," she tells Woman's Day. "It helps hair to be stronger, smoother, and shinier."
To use: Measure one cup of uncooked rice and rinse it thoroughly. Then, pour in 3–4 cups of water and let sit for 30 minutes. When the time's up, strain the water into a clean spray bottle. Wash your hair with the same shampoo you always do and rinse, Plaka explains. Then, spray your hair and scalp with the rice water and massage. Leave it in for 20 minutes, rinse, and you're done. You don't need to use conditioner.
3. Egg yolk for hair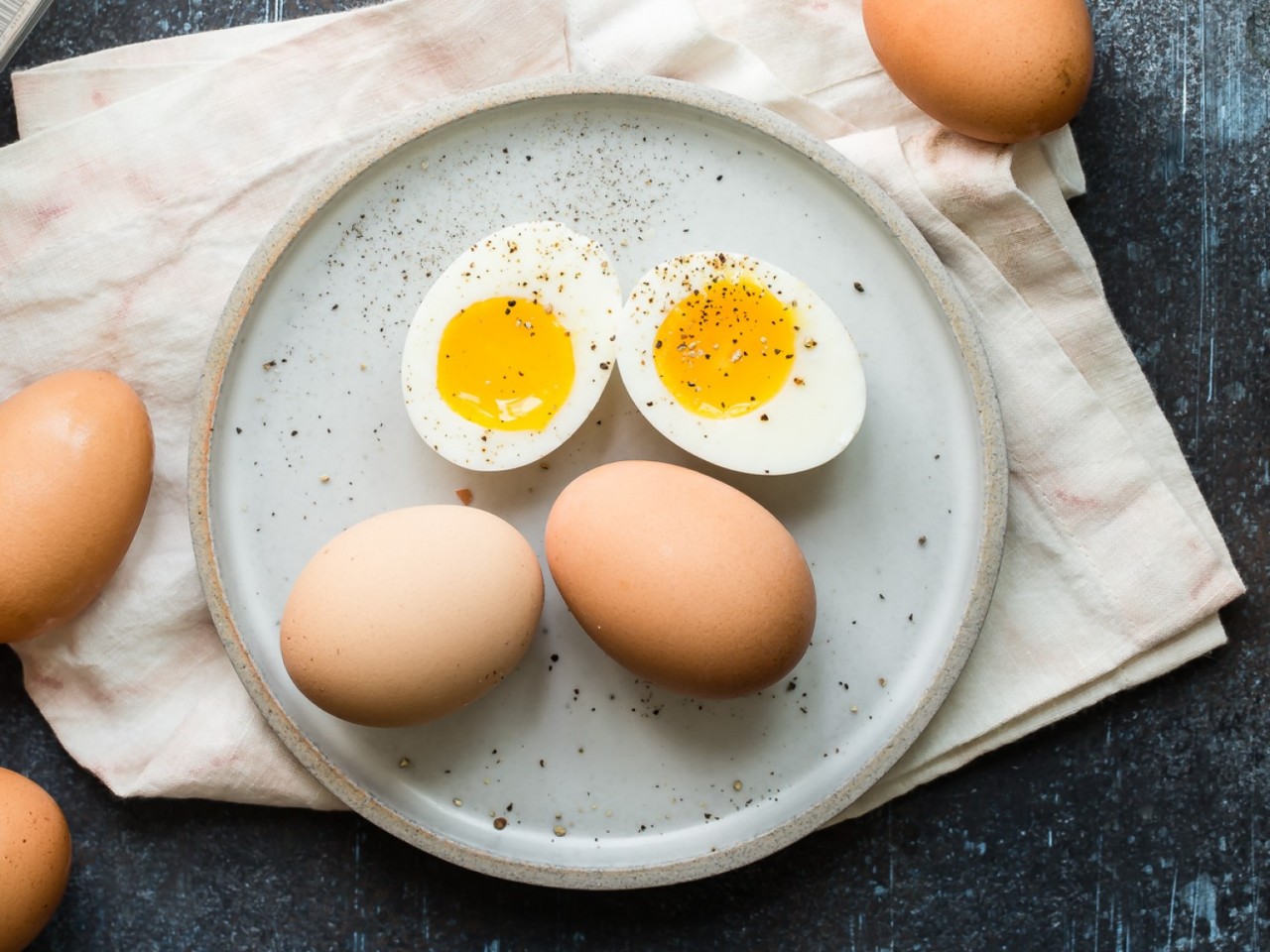 Photo: Peter and Gerry's Organic Eggs
Egg yolk is the yellow ball suspended in the white of an egg when you crack it open. Egg yolk is densely packed with nutrition and proteins, such as biotin, folate, vitamin A, and vitamin D.
The nutrients that are naturally contained in an egg yolk are the same ones that are in healthy, glossy hair. Some people apply egg yolk to their scalp as a treatment for hair loss, brittle hair, or to try to make their hair grow faster.
To understand the way that egg yolk helps your hair, we first have to discuss what contributes to common hair problems. A poor diet, excessive chemical treatments, oxidative stress from your environment, and heat styling can all strip your hair shaft of its proteins.
Egg yolk is rich in the vitamins that may make hair more resistant to damage. The yolk may be especially useful to moisturize hair that appears dry.
Egg yolk can be superfood for your hair due to the unique combination of vitamins found inside. Vitamins A and E, biotin, and folate are just some of the nutrients that researchers to hair growth and healthy hair.
The most nutritional deficiency in the world is iron. Iron is important for your body's production of new cells. Each egg yolk contains a small, but significant, amount of iron.
Applying egg yolk topically to your scalp can infuse the root of your hair with vitamins. This means that the new hair will grow out stronger and be less prone to breakage and shedding. When your hair doesn't fall out as much, it becomes fuller. It can even seem like it's growing in faster.
Hair mask
You can make a hair mask using egg yolk and olive oil to get the benefits of egg yolk for your hair. You can also just use an entire raw egg without mixing it with anything else as a deep moisturizing treatment.
Simply stir the egg or egg and oil mixture. Using gloves, apply the mask to your hair using your fingers. Make sure to coat the top of your scalp and the ends of your hair. Let the treatment sit on your hair for about an hour before rinsing it out with cold water.
4. Apply onion juice all over your hair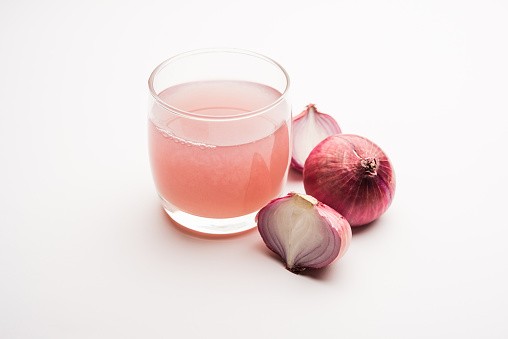 Photo: iStockPhoto
"Onion juice has the potential to help stimulate hair follicles and thereby encourage hair growth," explains Tiffany Young, a certified trichologist and the CEO and founder of ThinHairThick. "It is also a natural antiseptic. Hair loss that is caused from inflammatory disease, poor blood flow, and poor diet could see a benefit." Adds Andrea Paul, MD, the medical advisor for Illuminate Labs, "At least one medical trial found that crude onion juice applied topically was effective in treating hair loss caused by alopecia areata." Dr. Paul explains that this non-standard pattern of hair loss is often caused by auto-immune conditions. Published in the Journal of Dermatology, the study Dr. Paul mentions found that participants with these health concerns saw some hair regrowth after two weeks of onion juice treatment. Four weeks later, 73.9 percent of patients saw hair regrowth. Six weeks later, 89.6 percent of patients saw hair regrowth.
High sulfur content is what gives onion juice its anti-inflammatory properties to potentially treat alopecia areata, but that's not enough to effectively treat other types of baldness. "Most hair loss is due to androgenetic alopecia, like male or female pattern baldness, and there is no research to suggest that onion juice provides any benefit for this common genetic condition," explains Dr. Alan Bauman, an ABHRS-certified hair restoration surgeon. The reason? Male and female pattern baldness is caused by a genetic sensitivity to a sex hormone, and there is "no evidence that onion juice will help to reduce this sensitivity" when applied topically, Dr. Bauman notes. But if your hair loss is related to those aforementioned causes, Dr. Paul suggests giving onion juice a try, especially since there are no real health risks involved.
5. Hydrate your hair with a yogurt mask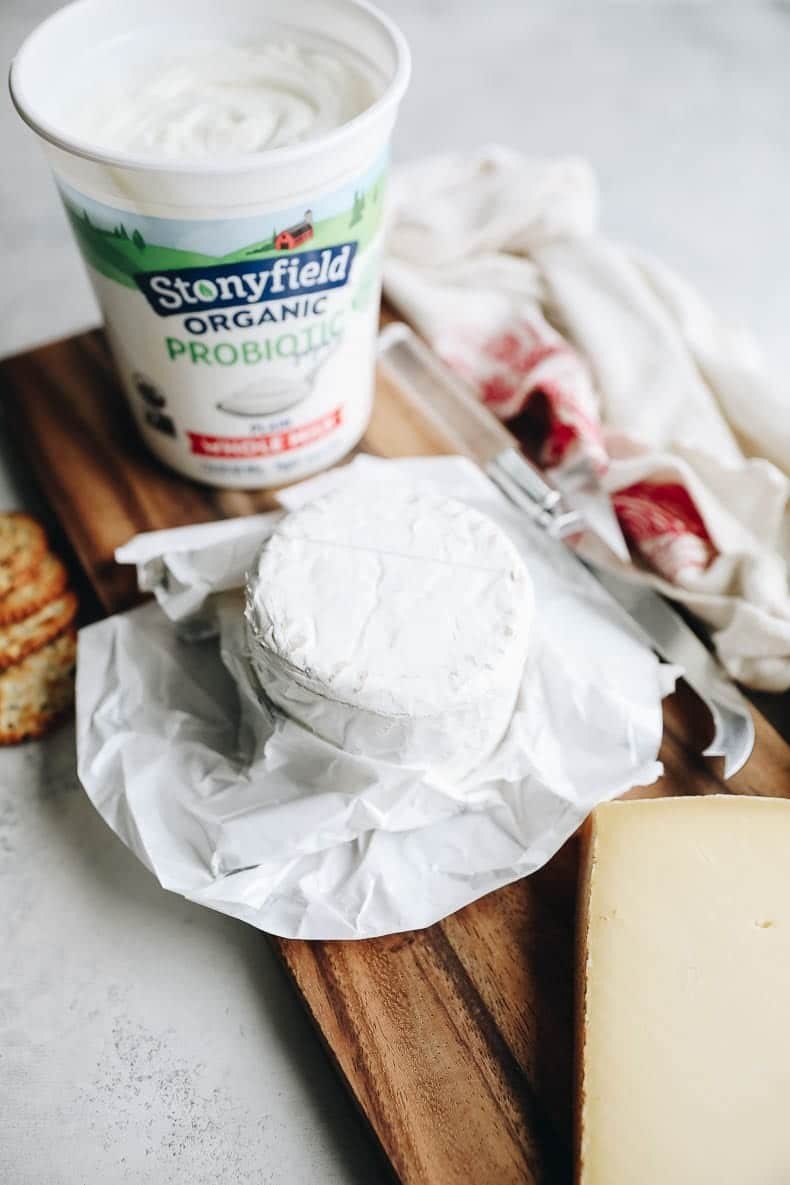 Photo: The Healthy Maven
"Yogurt contains lactic acid, which typically hydrates hair, preventing frizz and adding moisture," Giovanni Vaccaro, founding member and artistic director of Glamsquad, tells Woman's Day. And the best part about this mask? You can mix in any other ingredients, based on what you want to achieve with your haircare. "If you want shine and strength, mix in avocados,"he says. "If you want a PH balance, I like squeezing in lemons and limes. For ultimate shine, I like mixing in a light organic oil, like safflower seed or sunflower seed oil."
To use: Once you mix the yogurt with whatever ingredients your little heart desires, leave the mask in your hair for 15–20 min and then rinse, Vaccaro says.
6. Olive oil for haircare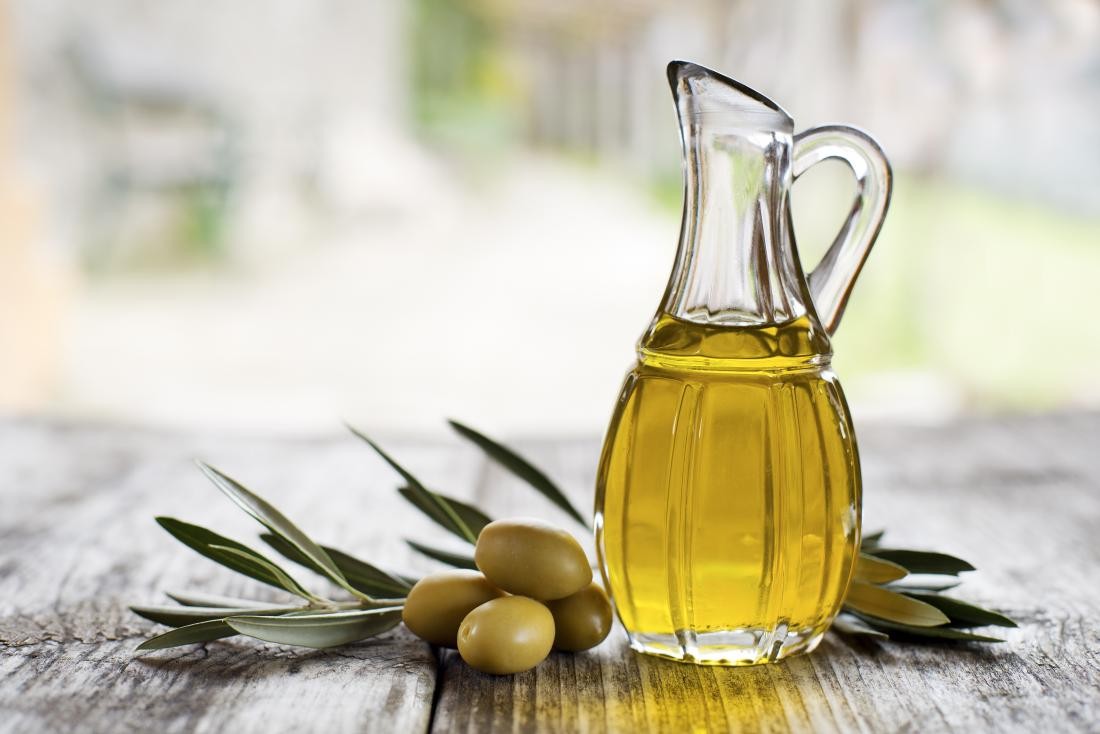 Photo: Medical News Today
Measure
If you've never experimented with olive oil as a hair product before, use just a tablespoon or two for your first treatment.
How much olive oil you should use depends on how deeply you want to moisturize and where. The ends won't require more than a tablespoon.
If you're treating your entire head, you'll need at least 1/4 cup of olive oil — especially if you have long or very thick hair.
Massage
Massage the oil deeply into your hair for a few minutes. You can also massage it into your scalp if you have dry scalp.
For the most effective conditioning, wrap your hair in a shower cap and let the oil soak in for 15 minutes or more.
Rinse
Comb your hair with a wide-toothed comb before you shampoo the oil out. This will make combing and styling afterward easier.
Shampoo rigorously and dry your hair to see results. You might need to shampoo twice, depending on how much you've applied.
There's nothing harmful about conditioning with olive oil. Unless your hair is dry enough to require a moisturizing treatment every day, use it once a week or less often for the best results.
7. Heighten your shine with tea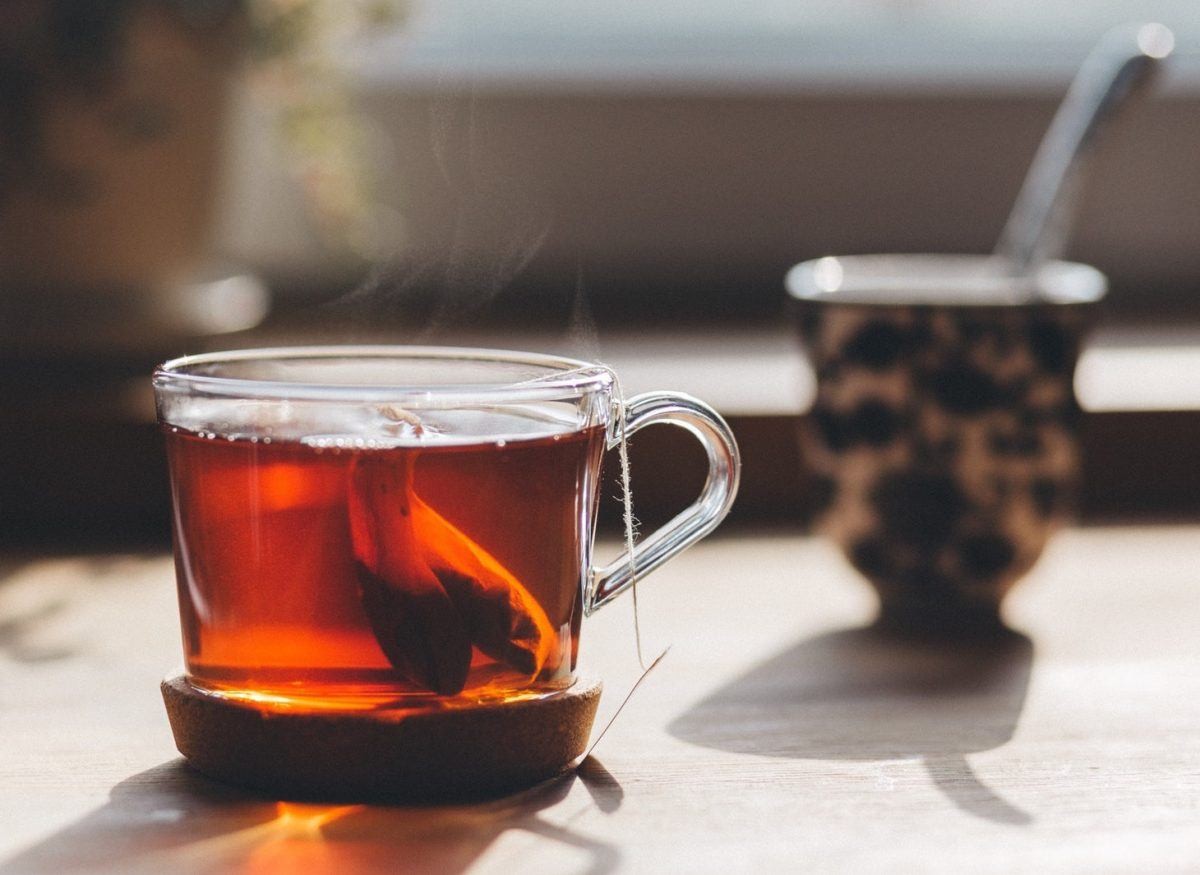 Photo: Getty Images
Some of us need tea to get the day started and bring us back to life, and as it just so happens, it can have the same effect on your hair. If you've noticed your hair has been looking a bit dull lately, black tea is a great way to add a revitalized shine to your locks, according to Lifealth. If you're already a tea drinker then this at-home remedy is going to be super simple to add in to your routine. And even if you're not, it's still pretty darn easy. Bonus: black tea has also been known to help with curl loss.
To use: Brew some black tea and let it sit until it's cooled off. Pour the tea onto your hair and let it sit for 10 minutes. Wash the tea out and enjoy your shiny hair.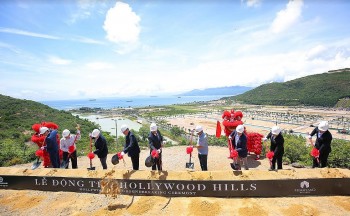 Economy
On October 2, at Hai Giang peninsula (Quy Nhon city, Binh Dinh), Hung Thinh Corporation held the groundbreaking ceremony of Hollywood Hills by YOO Inspired by Starck – a subdivision at MerryLand Quy Nhon. The event marks the first time that the world's No.1 ranked design and branded residence company YOO Inspired by Starck is officially present in Vietnam, with a collection of villas designed by creative director, Philippe Starck.