Useful Tips For Your First Trips To Southeast Asia
Southeast Asia has many amazing destinations for beginners to discover, which are packed with interesting cultural and historical sites, amazing festivals, friendly locals, etc. Here is a short and simple guide and tips for first-time tourists visiting this beautiful land.
Experience a world few could only imagine, from majestic rainforests and endless beaches to cultures that seem almost magical, these are the wonders of Southeast Asia.
Southeast Asia is one of the most magical regions on earth. Filled with stunning beaches, historic temples, verdant jungles, and bustling cities, there's something for every traveler there. But staying healthy and safe is something to consider when visiting a region so different from your own, especially for the first time. Things like visa requirements, best times to visit, currency exchange, and what to bring may be at the top of your mind, as well as the most obvious question — which country should you visit?
1. Pick your countries wisely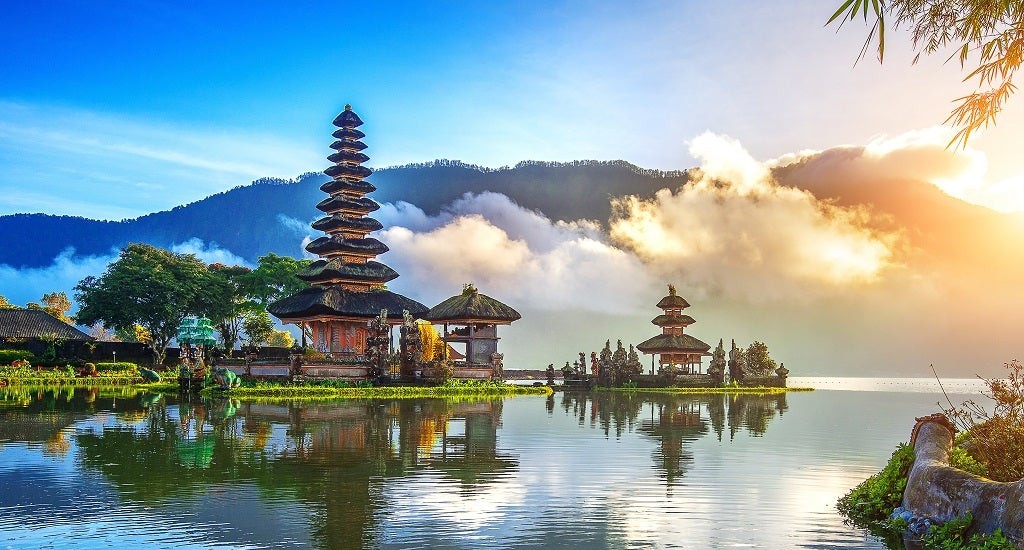 Photo: Shutterstock
While it's tempting to visit many countries and cities on a single trip to Southeast Asia, it's worth taking it slow and digging into the culture of a single country and/or just a handful of places, rather than exhausting yourself with a travel itinerary that has you hopping all over what amounts to an enormous territory.
For example, Bali, Indonesia, and Hanoi, Vietnam, are both set within Southeast Asia, but beware — they're a seven-hour flight away from each other. Before you commit to flights and accommodation, pull out the map and choose countries/cities that are relatively close together or are easily accessible by nonstop flights or direct trains.
When deciding on the best country to visit in Southeast Asia, you should also take into account whether you want to explore cities, relax on beaches, see the outdoors or embrace the culture, cuisine, and history.
The best country to visit for beginner travelers could be Thailand. First-time visitors to the region may also enjoy Bali, Indonesia. Both of these spots are used to an influx of tourists and have plenty of amenities. They're both relatively easy to navigate and have friendly locals that speak English.
More experienced travelers or those wanting an adventure may prefer spots like Myanmar, Malaysia, or Laos. While almost all Southeast Asia destinations welcome backpackers with open arms, Cambodia is very backpacker-friendly — and is extremely affordable, especially outside of tourist destination Angkor Wat. Those wanting to lap a country from top to bottom should head to Vietnam. For unexplored beaches, visit more off-the-beaten-path islands in Indonesia (that aren't Bali) or the Philippines, according to The Points Guy.
2. Check visa requirements
Several Southeast Asian countries require your passport to have at least six months' worth of validity left or a specific number of empty pages — and visa requirements seem to be constantly changing. For example, a few years ago, e-visas weren't available online for several entrance points in Myanmar, but now they are. Meanwhile, Vietnam has changed its visa requirements in past years and now citizens from several European countries no longer need a visa to enter.
Check visa requirements ahead of time and apply online if possible. For example, U.K. nationals will find that applying for a visa to enter Laos online is relatively straightforward and can ease hassle upon arrival, especially when you're jet-lagged in a new and unfamiliar country.
If you do end up needing a visa upon arrival at your chosen destination(s), be prepared with the proper currency and passport-size photos of yourself. Many airport visa offices have ATMs/exchange services (albeit with terrible rates) and photo booths, but if you arrive with these items in hand, as well as any forms you might need printed and filled out ahead of time, the visa experience will be quicker and easier.
3. Get off the beaten track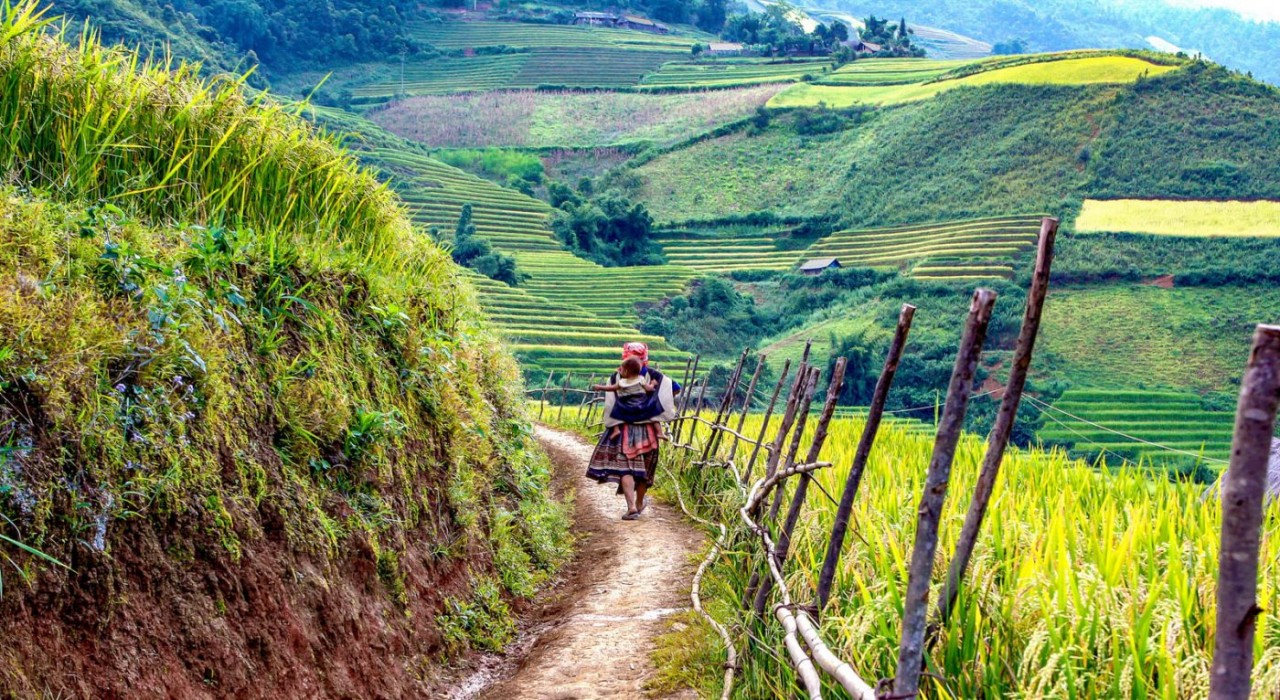 Photo: Goats On The Road
Though Southeast Asia has long been on the travelers' trail, it doesn't take too much to get off the beaten track – whether it's to discover that perfect beach or to delve into the lush surrounds of the rainforest. Think about visiting the overlooked city of Battambang in Cambodia, taking the railroad less traveled in Thailand, or exploring Myanmar's unspoiled southern coast.
No matter where you go, jungle trekking is a must for any traveler in Southeast Asia. This region of the world is covered in amazing jungles with diverse wildlife, plentiful camping opportunities, and cool waterfalls. The best jungle treks are found in northern Thailand, Western Laos, and Malaysian Borneo (the latter are also the hardest and most intense).
4. Learn to dive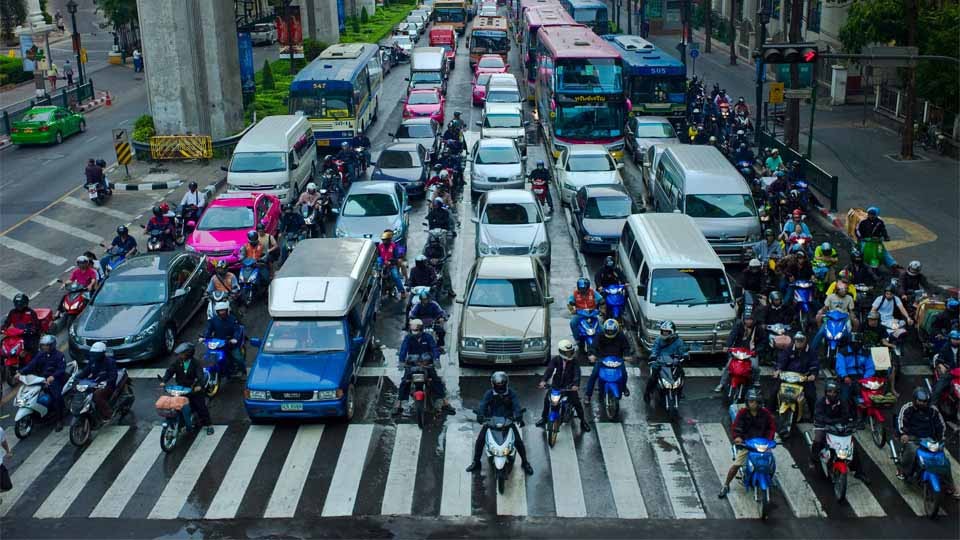 Photo: Key Visit Thailand
There are many great dive sites around the region for those interested in underwater exploration. You can learn to dive here at a fraction of what it would cost back home too. Some of the best places are Ko Tao (Thailand), Sipidan (Malaysia), as well as Indonesia, and the Philippines. A typical diving course is completed in three days. A PADI course typically runs 10,000 THB in Thailand, including three nights' accommodation, though at smaller schools you can often negotiate down to 9,000 THB. Day trips for certified divers start at 5,900 THB.
In Asia, many travelers rent and drive scooters without any sort of driver's license. Whether or not you are asked for a permit is often up to the whim of the police (and whether or not they're seeking bribes). To rent a car in most places, you'll definitely be asked about a license, but the license from your home country will sometimes suffice, and all countries in Asia require insurance.
However, some countries require their own form of driver's license—even if you're an international driver. China, for instance, requires that visitors get a temporary Chinese license and pass a written test instead of simply carrying an International Driving Permit (IDP) with a valid driver's license from their home country.
If you do choose to get an IDP, apply at least six weeks in advance. Fortunately, getting an IDP is inexpensive and doesn't require passing a test; you'll just need a valid driver's license in a participating country along with two passport-sized photos. Unfortunately, they have to be renewed more frequently than driver's licenses.
5. Safeguard your health
Before you travel to individual countries, check their vaccine requirements and recommendations — and then actually get those vaccinations. If you're worried about the expense, be aware that you can opt to get your vaccinations upon arrival in Bangkok, where they're often affordable at local health centers. When traveling to any Southeast Asian country, getting tetanus shots and typhoid vaccines are generally a good idea. In addition to any necessary vaccines, seek out strong mosquito repellent, as this can help protect you from dengue fever and malaria.
6. Get travel insurance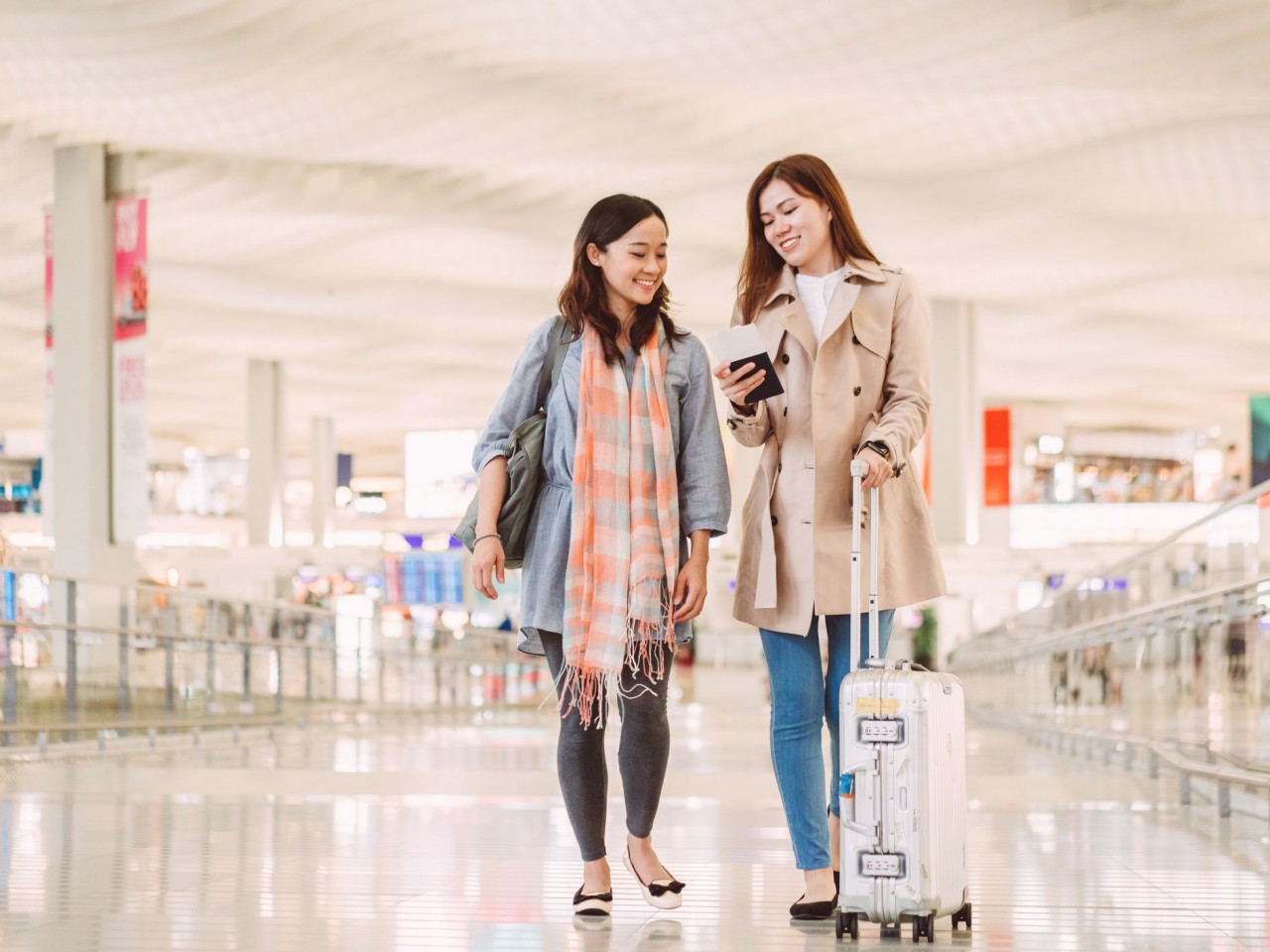 Photo: Getty Images
Plan to get travel insurance when visiting the region, because health risks in Southeast Asia don't entirely diminish even if you've had your vaccines. As Southeast Asia trips often include adventures like indulging in street food, zip-lining, scuba diving, jungle treks, and motorcycle rentals, it's wise to have a policy in place.
One of the best reasons to buy travel insurance is to have the protection of trip cancellation benefits. These can reimburse you for prepaid, non-refundable trip costs when you must cancel for a covered reason. When you get your money back, you can book your vacation for another, brighter day.
If you get seriously sick or hurt in another country, don't expect your health insurance card to help. "Foreign medical facilities and providers require cash payment upfront and do not accept U.S. insurance plans. Medicare does not provide coverage outside of the United States," the U.S. State Department warns. When you have travel insurance with emergency medical and dental benefits, it can pay for losses due to covered medical and dental emergencies that occur during your trip.
7. Try the street food
Photo: Mantle Magazine
This is the home of the world's tastiest cuisines, and the really good news is that the cheapest is often the best, with markets and roadside hawkers unbeatable places to try the many local specialties. Night markets, in particular, are great for tasting different dishes at extremely low prices – sizzling woks full of frying noodles, swirling clouds of spice-infused smoke, and rows of glistening fried insects all make for an unforgettable gastronomic experience.
8. Learn from the locals
Tribal culture is a highlight of many visits to less explored areas, and among the most approachable communities are the tribal groups around Sa Pa in Vietnam, the Torjan of Sulawesi in Indonesia, known for their intriguing architecture and ghoulish burial rituals, and the ethnic minority villages surrounding Hsipaw in Myanmar.
9. Consider alternate travel methods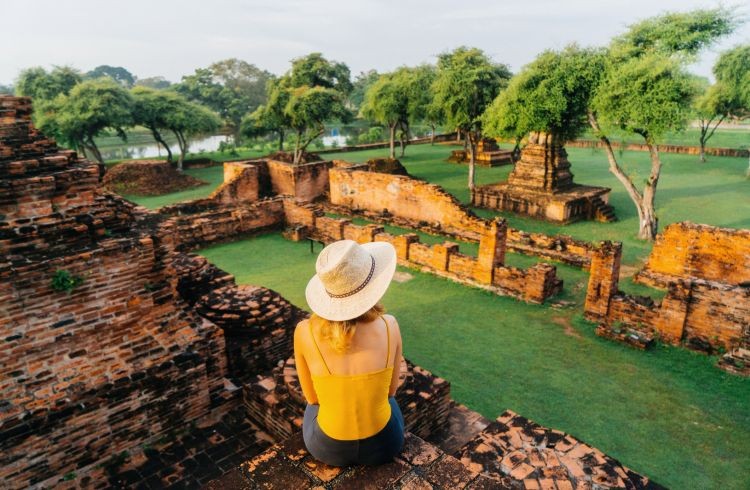 Photo: World Nomads
While we love a good points and miles deal, using trains, low-cost airlines and ferries is a great way to save money while moving from place to place. Buses are generally the cheapest method of transport in Southeast Asian countries, but be aware of travel scams and know that you might be in for dirt, dust, unpleasant (or simply strange) smells, crowds, bumpy roads, and more.
Ferries can sometimes be crowded, but are a quick, cheap, and direct form of travel between islands, and though often slow, trains are a fun way to explore and see the lay of the land(s). Low-cost carriers such as AirAsia, Bangkok Airways, Nok Air, Tiger Air, and more offer cheap flights to a variety of destinations — and some even have frequent flyer programs. Though often a splurge in comparison to bare-bones taxi-boat journeys, river cruises are luxurious, scenic adventures and a great mode of transportation.
10. Make time for temples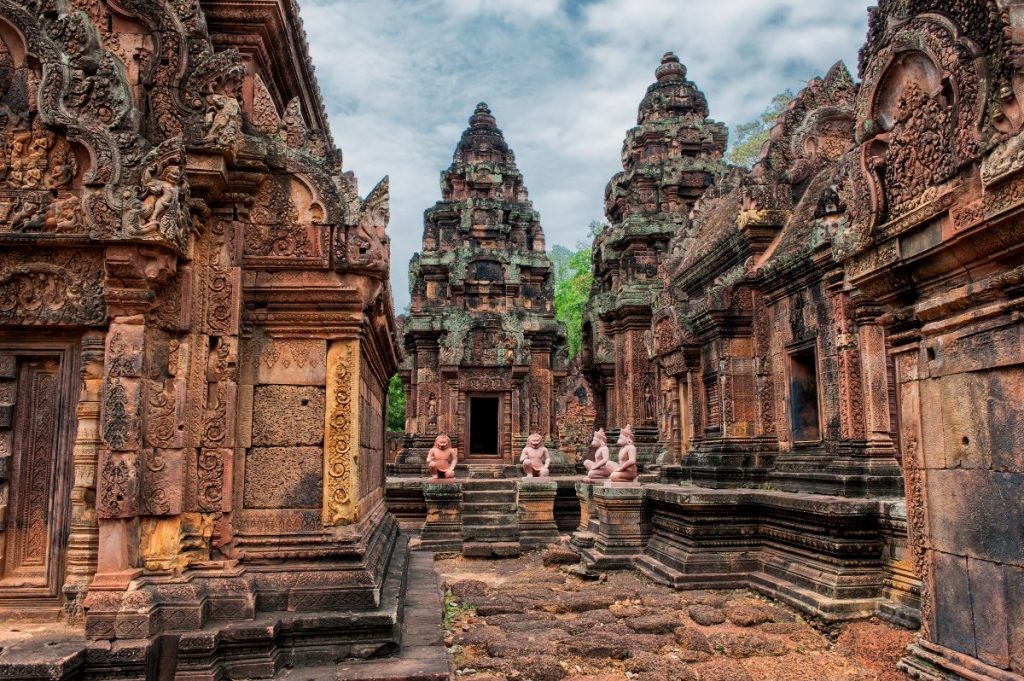 Photo: Backyard Travel
Southeast Asia's myriad temple complexes are some of the region's best-known attractions. The Hindu Khmers left a string of magnificent monuments, the most impressive of which can be seen at Angkor in Cambodia, while the Buddhists' most impressive legacies include the colossal ninth-century stupa of Borobudur in Indonesia and the temple-strewn plain of Bagan in Myanmar.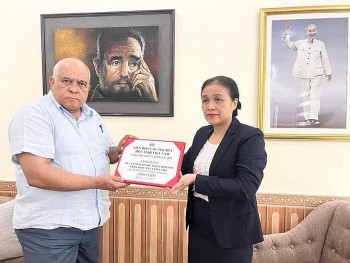 Focus
According to Cuba's News Agency Prensa Latina, on August 16, President of Vietnam Union of Friendship Organizations Nguyen Phuong Nga said that Vietnamese people will always stand by and support Cuba no matter what difficulties our friend is facing.