UXO's hundreds of explosive ordnance have been safely destroyed in Quang Tri
This year, the Norwegian People's Aid - Project RENEW (NPA/RENEW)'s Explosive Ordnance Disposal (EOD) teams have so far conducted 401 spot tasks in response to EO discoveries that local people of Quang Tri province report to the hotline number. As a result, 585 items of explosive ordnance have been safely destroyed.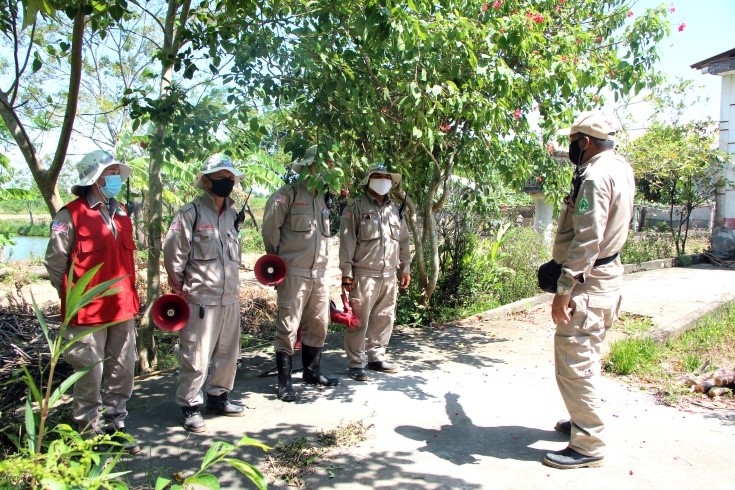 Vietnamese people, especially those in rural areas, are vulnerable to unexploded ordinance. Source: NPA
The wars in Vietnam have ended for a long time, but the amount of post-war unexploded ordnance (UXO) has been extremely large, contaminating about 6.13 million hectares of land, accounting for 18.71% national land area, posing a threat to the people's life, and directly impacting on social security and the country's development.
According to statistics, between 1945 and 1975, the volume of bombs, mines, and ordnance used by foreign countries in the wars in Vietnam was 15 million tons, 4 times as many as in the World War II.
Since 1975, UXO incidents have killed more than 40,000 people and injured 60,000 others, most of whom were breadwinners of their families or children.
This incident below proved that education to raise public awareness highly effective.
Le Ba Tong, a resident of Dai An Khe Village of Hai Thuong Commune, Hai Lang District, Quang Tri Province recently unearthed another "bom bi", a local term for cluster munitions, when he was dredging a trench adjacent to his family's fish pond. The alert 55-year-old farmer called the hotline number to report his finding.
"I know how deadly this weapon is because tens of "bom bi" have been found in this area since I started using the land many years ago," said Tong.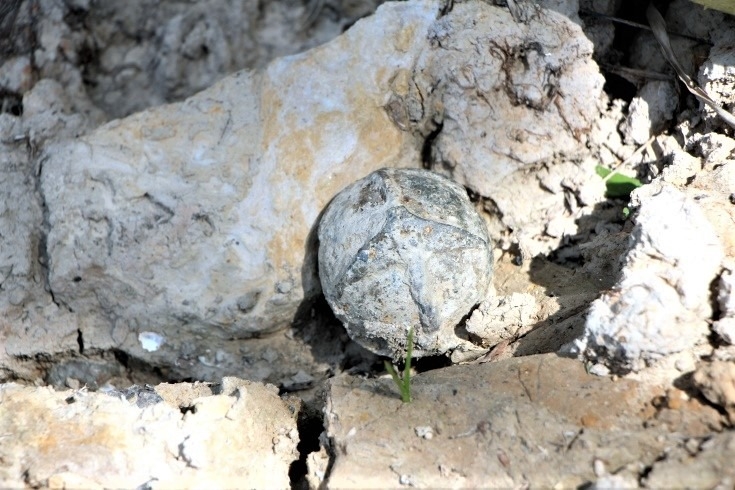 A BLU-26 cluster bomb, the size of a tennis ball has been found by local man. Source: NPA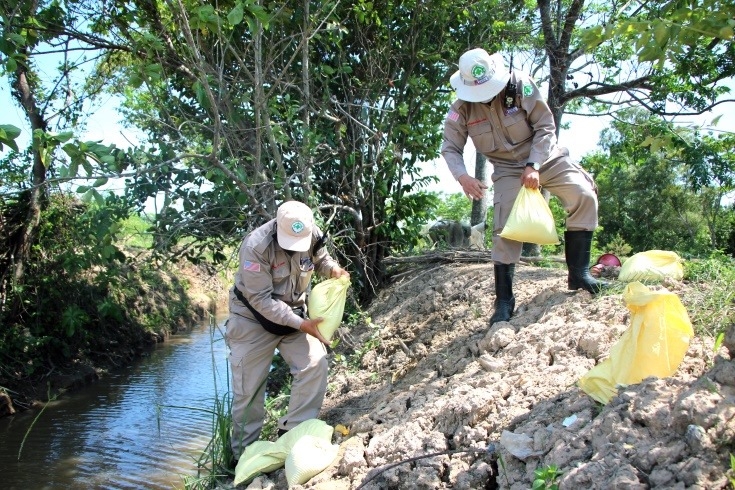 The team decided to have it destroyed in place. Source: NPA
In response to Tong's report, NPA/RENEW's EOD Team No. 2 was dispatched to Dai An Khe on Friday morning. The team found a cluster munition and identified it as a BLU-26 which is extremely unstable and dangerous. Team Leader Hoang Duc Long determined to have it destroyed in place.
The cleanup of wartime debris will likely continue for years. However, children and adults can be safe if they are educated about UXO risks and provided with guidance on what to do when they encounter explosive remnants of war around their homes and gardens, roadsides and school yards.
That's where EO risk education plays an integral role – by educating children and adults, who must continue to live with the threat of UXO, about how they can live safely, how they can avoid accident and injury, how they can be part of the day-to-day solution to this problem.
For nearly three years, since 2018, thanks to joint efforts of mine action organizations to survey and clear EO, Quang Tri Province has had zero accidents – a record since the war ended in 1975. Notwithstanding, it is important for the communities to be constantly reminded of the lingering threat of EO while survey and clearance operations continue for years into the future.
This year NPA/RENEW's EOD teams have so far conducted 401 spot tasks in response to Explosive Ordnance discoveries that local people of Quang Tri report to the hotline number. As a result, 585 items of explosive ordnance have been safely destroyed.
The NPA Survey and Clearance Program, implemented at Project RENEW is funded by the US Department of State and the UK Department for International Development. This is a cooperative project between NPA and Quang Tri Province Department of Foreign Affairs.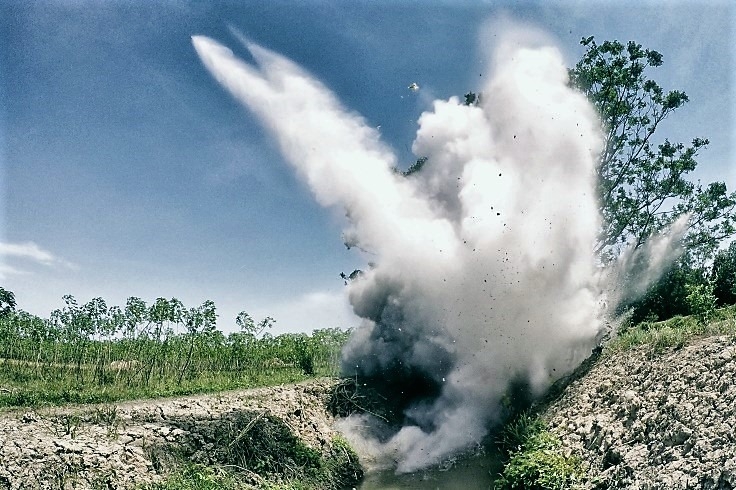 About 40 percent of the unexploded ordnance found in Quang Tri are cluster munitions — anti-personnel and anti-transport weapons that release smaller weapons and fragments. Source: NPA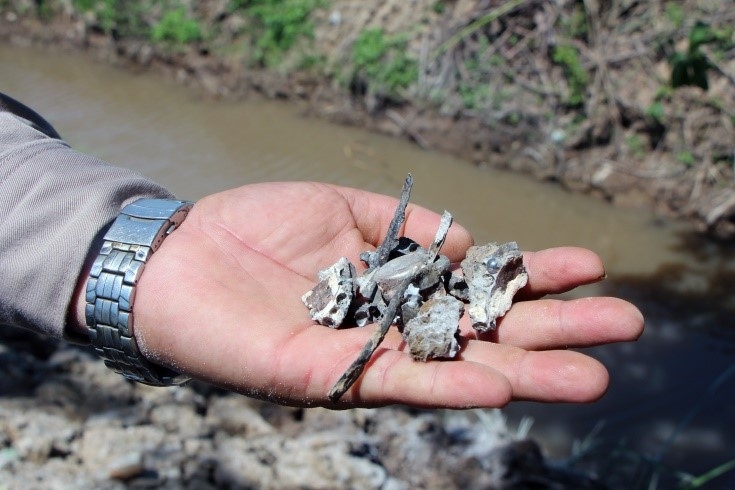 Such bombs spread bomblets over wide areas, a high percentage of which remain unexploded. Source: NPA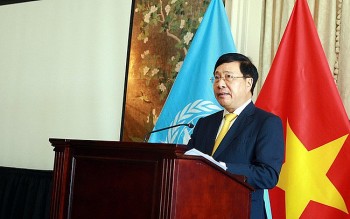 Friendship
Deputy Prime Minister Pham Binh Minh has asserted Vietnam's strong support for and commitment to the UN's role in leading and coordinating multilateral efforts to respond to global challenges.