UXOs clearance continues in Vietnam despite pandemic
More than 45 years after the war ended in Vietnam, many residents of Thua Thien Hue province still encounter many items of Explosive Ordnance (EO) during their daily activities. The new wave of COVID-19 in Vietnam has forced Norwegian People's Aid (NPA) to reduce our activities recently but they have tried their best to respond to hotline calls and remove dangerous items in the community.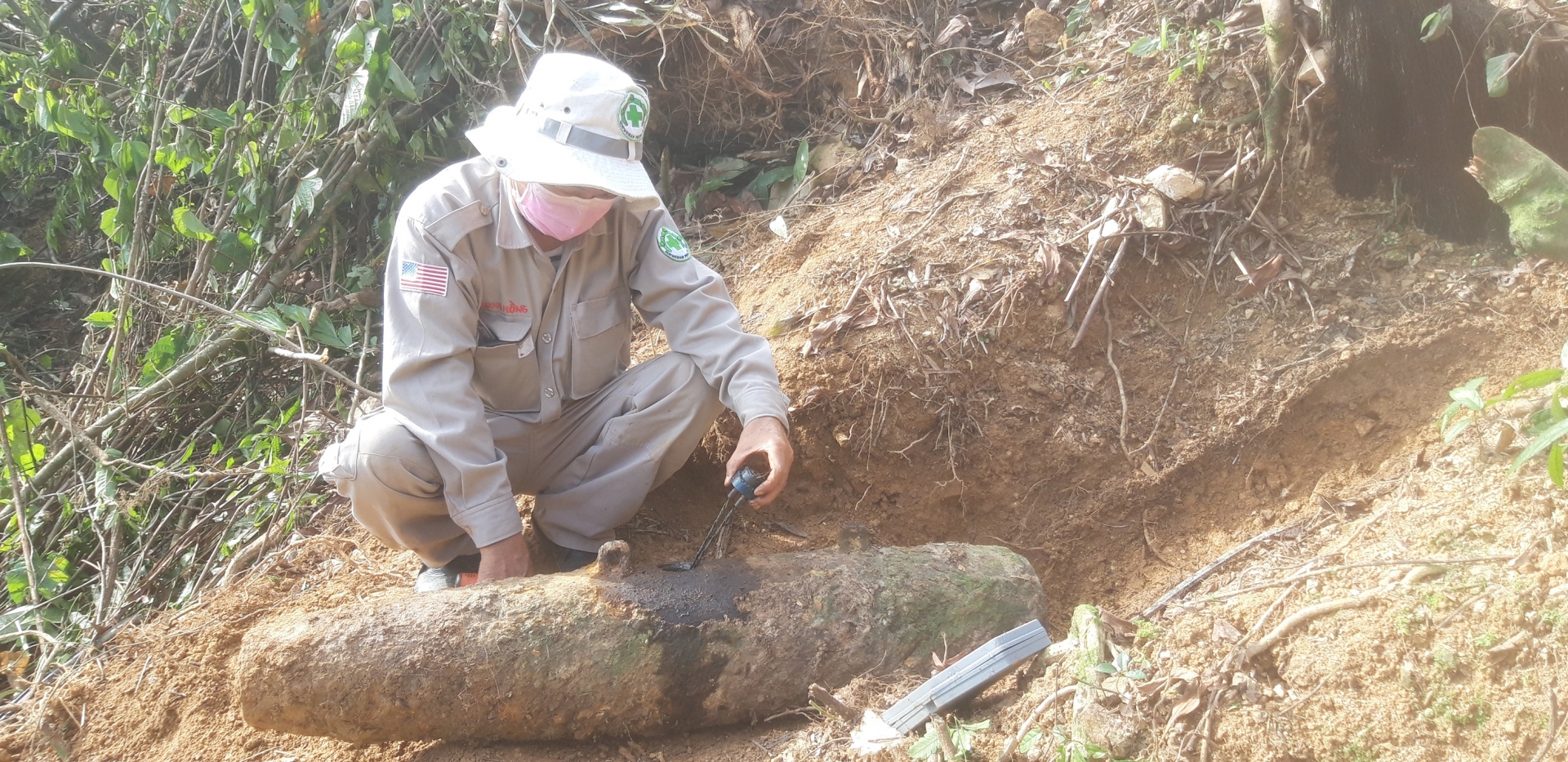 A US MK81 250-pound bomb safely removed from an acacia forest in A Luoi, Thua Thien Hue. Source: NPA
The Explosive Ordnance Disposal (EOD) of Norwegian People's Aid (NPA) in response to an emergency call from a tree farmer in A Luoi District, Thua Thien Hue Province recently had safely removed and destroyed two 250-pound (113 kg) aerial bombs found in an acacia forest.
Dang Ngoc Son, a farmer who lives in Phu Thanh Village of Phu Vinh Commune, unexpectedly encountered a big bomb when he was clearing bushes to prepare for planting new acacia seedlings. He immediately reported his shocking discovery to the commune military officer.
Following the 24-year-old tree farmer, NPA's EOD Team No. 1 arrived at the acacia forest in Phu Thanh Village and investigated the scene. The team checked the vicinity and found another big bomb in the same location. Having confirmed that the bombs were US 250-pound Mk 81, Technical Advisor Hong rendered safe the bombs' fuzes so that they could be moved.
With support from A Luoi District Military Liaison Officer, the NPA's EOD team, loaded the two Mk 81 bombs onto their truck and transported to NPA's central demolition site in Phong Chuong Commune, Phong Dien District. Just before lunchtime, the two bombs were safely destroyed.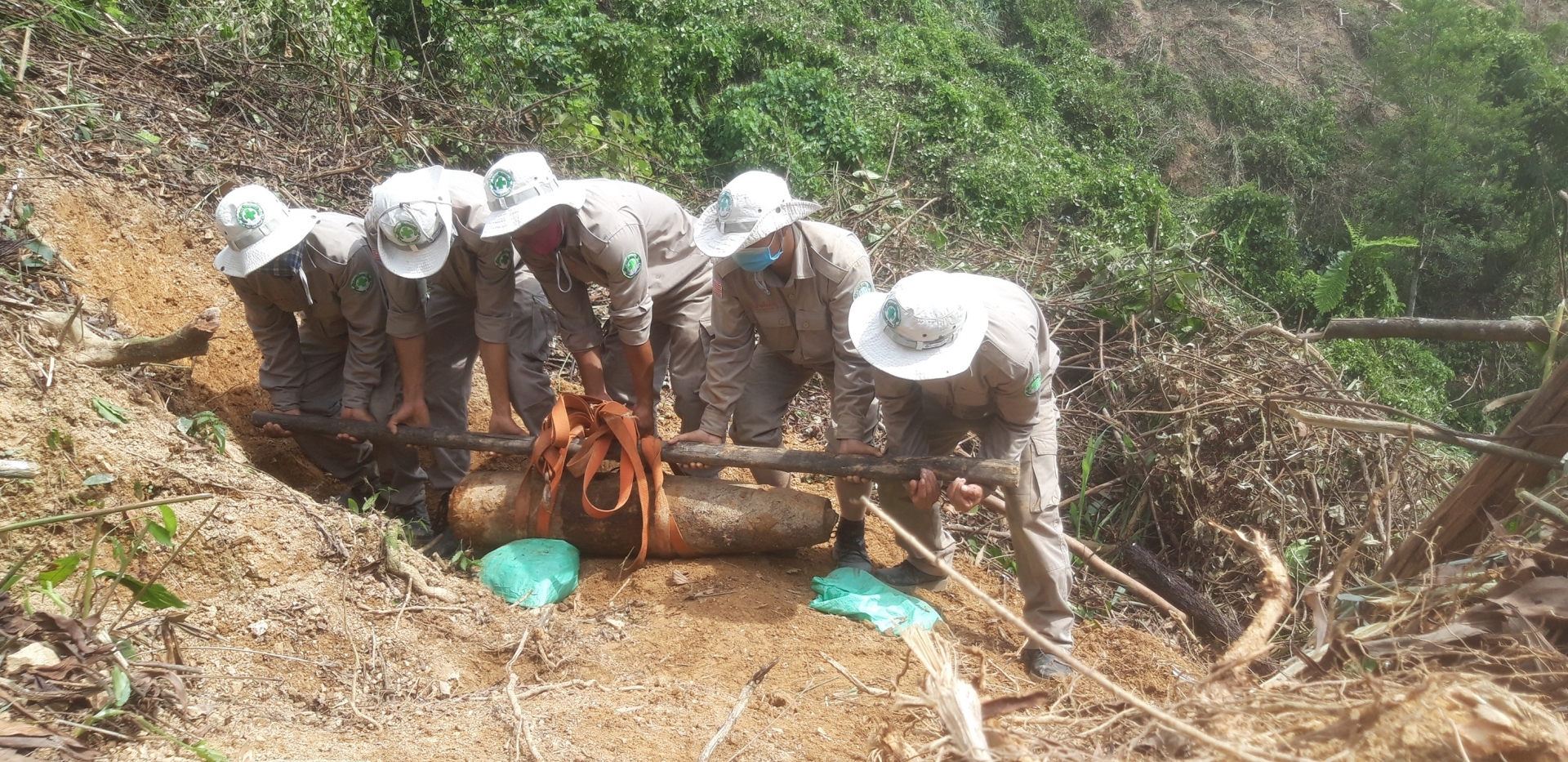 The safe destruction of this two bombs conducted on the same day by NPA's EOD team. Source: NPA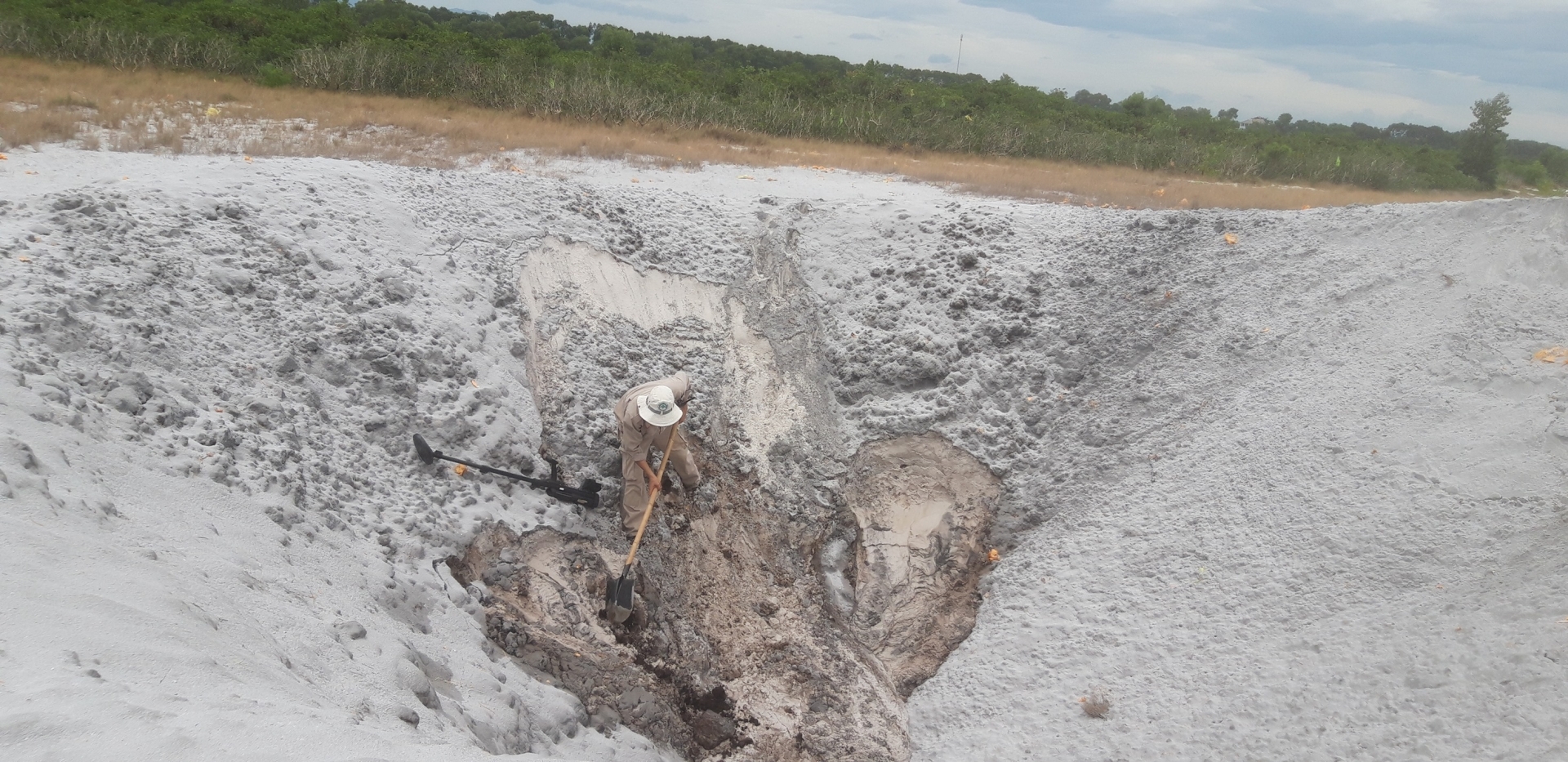 The two bombs were moved to a disposal site and safely handled there. Source: NPA
70km to the west of Hue city, A Luoi mountainous district is located on the Ho Chi Minh trail which served as an important artery for the Northern Vietnamese Army to transport weapons and personnel during the war. As a result, A Luoi was heavily bombed and shelled. Over 45 years after the war ended, explosive ordnance has caused 699 accidents in A Luoi District where 80% of the population is Pa Ko, Ta Oi, Ka Tu, and Pa Hy ethnic minorities.
The second wave of COVID-19 in Vietnam has forced NPA to reduce our activities recently but they have tried their best to respond to hotline calls and remove dangerous items in the community.
Norwegian People's Aid operations in Thua Thien Hue province are funded by the Norwegian Ministry of Foreign Affairs (NMFA), the US Department of State and the US Department of Defense (DoD).
Since 15 June 2020, NPA has deployed two new pairs of NTS surveyors to work in two districts of Phong Dien and Huong Thuy of Thua Thien Hue Province. After one and a half month, the surveyors operating in these districts have visited 510 families consisting of 2,295 inhabitants. Information related to EO collected by the surveyors has enabled NPA's EOD teams to remove and safely destroyed 12 items of EO.
The NTS has also identified 14 starting points to be followed up with technical survey operations. NTS is an important step in the process of producing a complete map of areas contaminated with cluster munitions and other explosive ordnance so that the authorities and clearance organizations can plan clearance operations effectively./.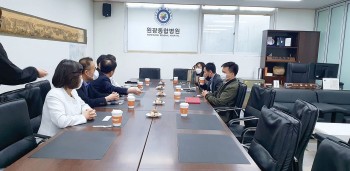 Overseas Vietnamese
A meeting was organized at the Wonkwang Hospital on the provision of medical support for the Vietnamese community in Korea in accordance with the signed cooperation agreement.